What to do with unwanted Christmas gifts
Christmas is a time for giving but sometimes even the best intentioned gift is something we neither want nor need. Here's how to handle unloved presents.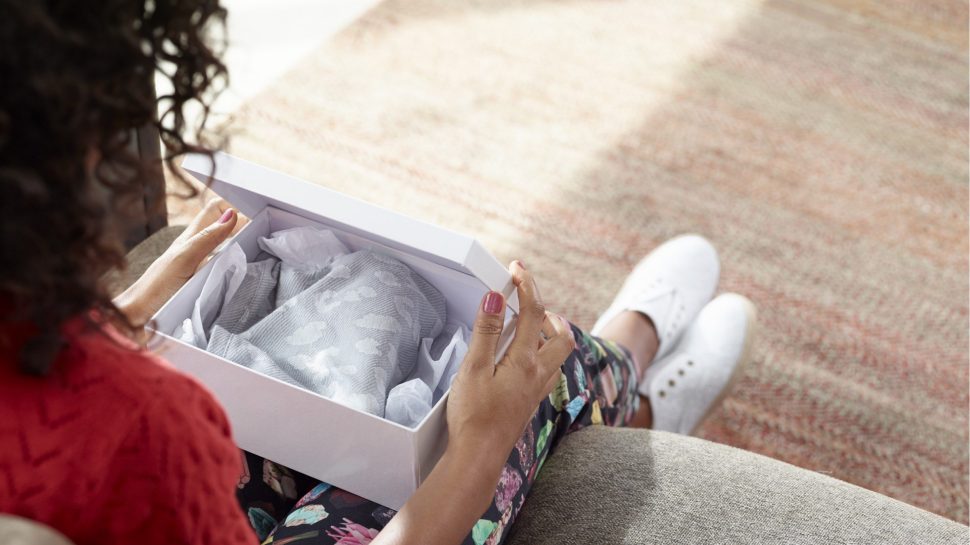 They say it's the thought that counts, but when you're gifted with another photo frame when you already have so many, you might wonder precisely what someone was thinking. When the Christmas pudding is eaten and the wrapping paper piled into the recycling bin, what should you do with any unwanted gifts?
Return
If you're returning something simply because you don't like it, a retailer isn't obliged to give you your money back—but there are some things you can do to improve your chances:
Keep packaging intact: if a retailer can put the product straight back on shelves and resell it, they're more likely to be open to providing a refund.
Act fast: the sooner you request a refund, the better. Again, if the product can be put back on sale before it's obsolete, a retailer may be more willing to give your money back.
Get the receipt: proof of purchase is helpful, but obtaining a receipt from the giver means confessing that you don't like their gift. And that comes with a risk of causing offence. Even with a receipt, a retailer is still not required to accept products you dislike, so decide if it's worth the trouble.
Be polite: there is no legal requirement to honour returns based on change of mind, you're relying on a retailer's good faith. They're going to be less inclined to help a customer who is rude and belligerent.
Keep trying: if one staff member doesn't have the authority to accept your return, respectfully ask to speak to the store manager or contact the corporate head office. Someone else may be able to give you the result you want.
Keep in mind that if you're returning something just because it's not to your liking, some retailers may refuse your refund, or only offer you an exchange or store credit rather than a refund.
If your return request is granted, you might be able to send products back to the shop. One of the easiest ways to return items up to 5kgs is by using Australia Post's If It Packs It Posts packaging, which gets you a flat rate postage to anywhere in Australia based on the packaging size.
If your return request is granted, you might be able to send products back to the shop. You can package the goods and take them to one of 20,000 Australia Post drop off points around the country. If you can't get to a Post Office during their trading hours to do so, you can drop items at a Parcel Locker or Post Box instead, 24-hrs-a-day.
A lot of online stores even offer free return postage, so you don't need to pay for and apply postage to your item—just find something sturdy to package it in and you're good to go.
Resell
If the store isn't able to accept your return, there are plenty of online marketplaces at your disposal. One person's trash is another's treasure so your unwanted gift might make someone else's dream come true.
Sites like eBay and Gumtree are geared towards helping people advertise and sell goods online. If you end up finding presents under the tree that just don't float your boat, it's relatively simple to create a listing but there's no guarantee you'll find a buyer. Depending on the item it might take some time or not sell at all.
Platforms like Facebook Marketplace (the shop symbol you can see when logged in to your Facebook account) work using geolocation, so people in your vicinity can see what you're selling and can arrange to collect it.
You can increase the chances of offloading something by making it available Australia-wide, which requires you to post it once sold; otherwise stipulate that your goods are for pick-up only.
Re-gift
The concept of re-gifting—giving a present you don't want to someone else—is contentious. Some people find the idea distasteful but if it's a choice between something being unloved and unused (or worse, tossed into landfill), or offering it to someone who appreciates it, what's the harm? If you're going to go down the re-gifting route, here are a few guidelines to keep in mind:
Give it to someone who wants it: re-gifting something just to get rid of it isn't cool. Only pass on a present if you believe the recipient would genuinely appreciate the item in question, otherwise you're missing the point of gift giving.
The product should be as good as new: deciding a few months after Christmas to re-gift a used, soiled or worn item is poor etiquette. While it's nice to give something that's unopened and still in the original packaging, the lack of a pretty box shouldn't prevent a perfectly good product from going to waste.
Don't give it back to the giver: be very careful not to accidentally give something back to the person who gave it to you… nor to someone within their circle of friends and family. Few things are as awkward as someone inadvertently discovering that you didn't like a gift they gave you—when they discover it sitting on their sister's mantelpiece!
Donate
Christmas giving is all about thinking of others and making gestures of generosity. If you find yourself with items that aren't quite to your taste, remember there are always people less fortunate than you who might appreciate them.
For any early Christmas gifts or unwanted presents you might still have from last year, visit your local K-Mart and inspect 'The Wishing Tree' to see what gifts the charity partners need most, then wrap them and leave them in-store under the tree. The Wishing Tree Appeal runs from 12 November 2018 to 24 December 2018 and monetary donations will be accepted until 31 January 2019.
Goodwill and charity stores like The Salvation Army are always after quality items to sell or provide to those in need. Goods should always be clean and usable: second hand stores shouldn't be used as a dumping ground for your junk. Donating to a charity store is a guilt free way of getting rid of something you don't want and good deeds like that are in keeping with the spirit of the festive season.