Emma Hollingsworth: How the Mulganai artist shares her Indigenous culture through art
We sat down with the talented artist as she shares her inspiration, advice for aspiring artists and favourite accessories from her collection at the Australia Post shop.

Emma Hollingsworth always knew she wanted to be an artist. From painting on walls as a toddler to practising techniques passed down from her First Nations ancestors, she developed her talent until she discovered a contemporary style that was unique to her.
As a proud Kaanju, Kuku Ya'u, Girramay woman, Emma brings her Australian Indigenous culture to life through vibrant artworks—some of which were even exhibited at the Queensland Museum in Brisbane in 2018. 
Read on to learn where she finds inspiration for her brand, Mulganai and how her beautiful products from the Australia Post shop make the perfect last-minute gifts.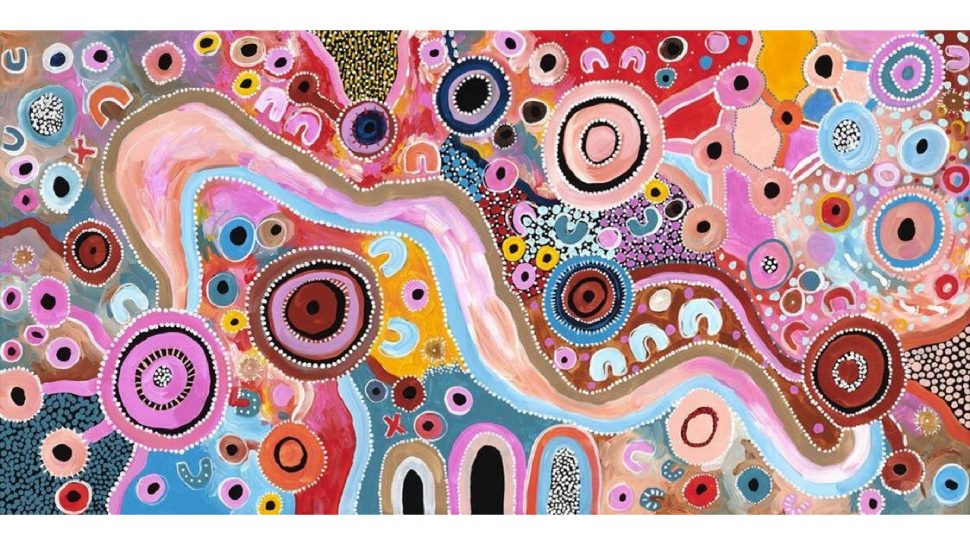 Tell us about the featured artwork on the Australia Post range. 
"The artworks were selected from my range of original pieces that all reflect a part of me and my story. The blue artwork, 'Deep Depths' is about my connection to the ocean and the beautiful, blue waters on the Great Barrier Reef. The pink artwork titled 'Self', is a reflection of my journey to owning who I am and loving myself, flaws and all. It's also about recognising my heritage and knowing that it is a part of who I am, always."
"The final artwork, 'We are all one', is about how as humans we are all connected and come from the earth and one day, we will all return to it. That no matter what we look like, where we come from, or where we're going, we're all equal and worthy of love."
How does it feel having your range stocked in Australia Post stores?
"It's such a surreal feeling. I ship some of my parcels through Australia Post, so every time I go in store and see it, it brings a big smile to my face. It's an amazing feeling and I am so grateful for the opportunity to work with Australia Post."
Do you have a favourite product from the range?
"That's a hard one but I think either the tote bag or the stainless steel drink bottle. Both things I use throughout the day, every day, so I am obsessed with them. It's really great to be able to walk around and have my art with me."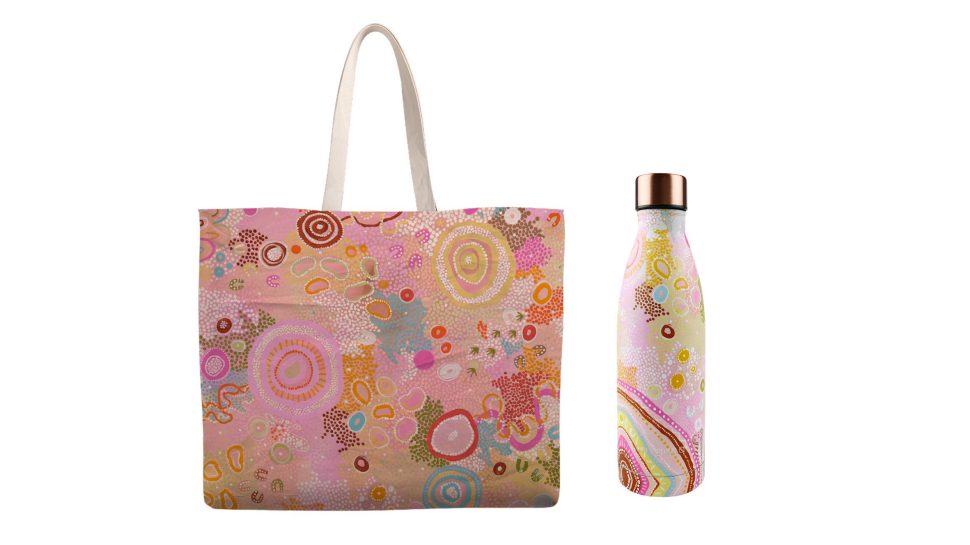 Where do you draw inspiration from?
"I draw inspiration from the world around me. From nature and from vibrant, colourful things around me. I also draw inspiration from my childhood spent growing up in the bush. Sometimes, I will collate a few images of things that inspire me or make me happy. For example, I may have a photo I have taken of the beach back home, and then I may have a photo of a butterfly I saw on one of my morning walks. Or I'll see a random image with beautiful, bright colours in it. I'll put all these photos together and it might inspire an entire painting, especially the colour palette. Other times, I will reminisce about my childhood and I will paint about it."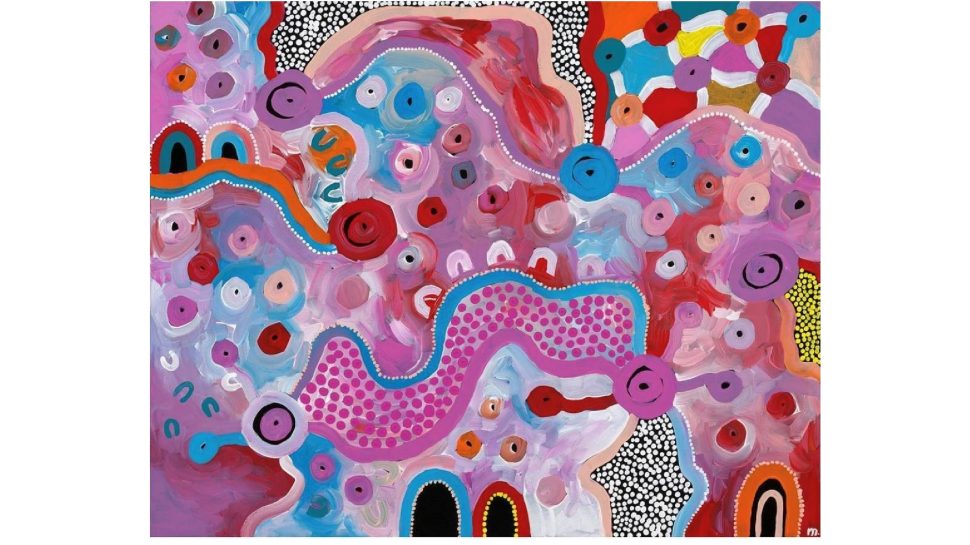 What does it mean to share your art with Australia?
"It's a wonderful feeling being able to open up my world and share my art and culture. So many people have come to recognise and learn about culture through my art and my platform and that makes me incredibly happy. Also being able to bring joy to people's lives through art alone is such an amazing feeling and I am incredibly grateful and humbled to be able to do what I do for a living."
Tell us about the colouring pages you're known for.
"I decided one day to create these colouring pages to share with the public and I didn't know they would be such a hit with everyone! It's a fun and free way to get creative, whether you're a young person or an adult, and I'm so glad that it allows people to interact with not only my brand but also my Mob and my culture in a positive way."
What's next for Mulganai?
"There are a lot of projects in the pipeline that are top secret for now but watch this space!"
What would you say to aspiring artists?
"Keep pushing and keep persisting. Believe in yourself. Perseverance is probably the number one thing that got me to where I am today. You have to find your 'thing', your passion, and keep at it. Show up every single day and work with the space and the tools that you have. I started in my tiny bedroom, painting on the floor next to my bed. You don't need to have a studio space to produce artworks, just work where you are and with what you have."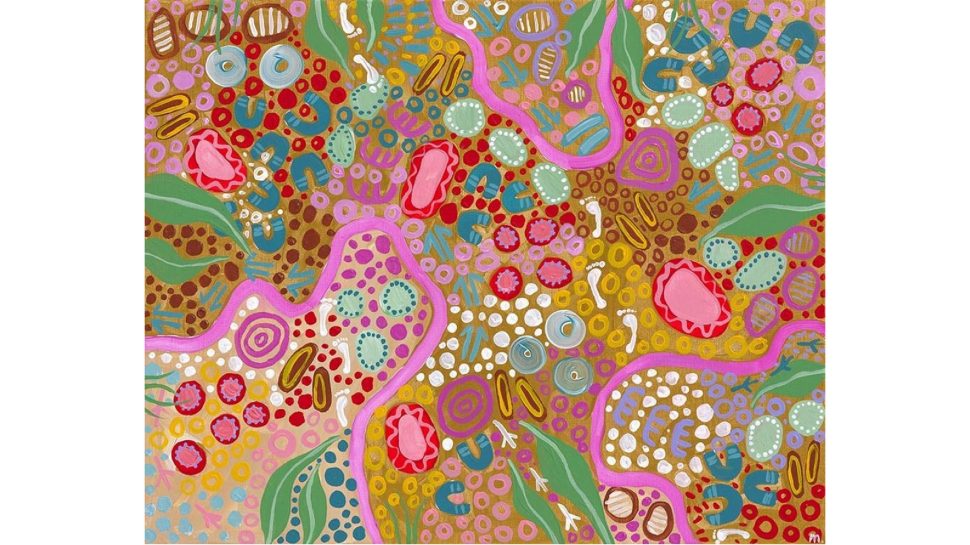 Looking for gift ideas?
Forget novelty mugs and tired tea towels. Give the gift of art to your foodie friends from our range of kitchen accessories by Indigenous artist, Emma Hollingsworth and her brand, Mulganai.

Every chef worth their salt needs to look the part in the kitchen. Don the Mulganai Kitchen Apron in blue or pink (depending on your tastes) and start whipping up a feast.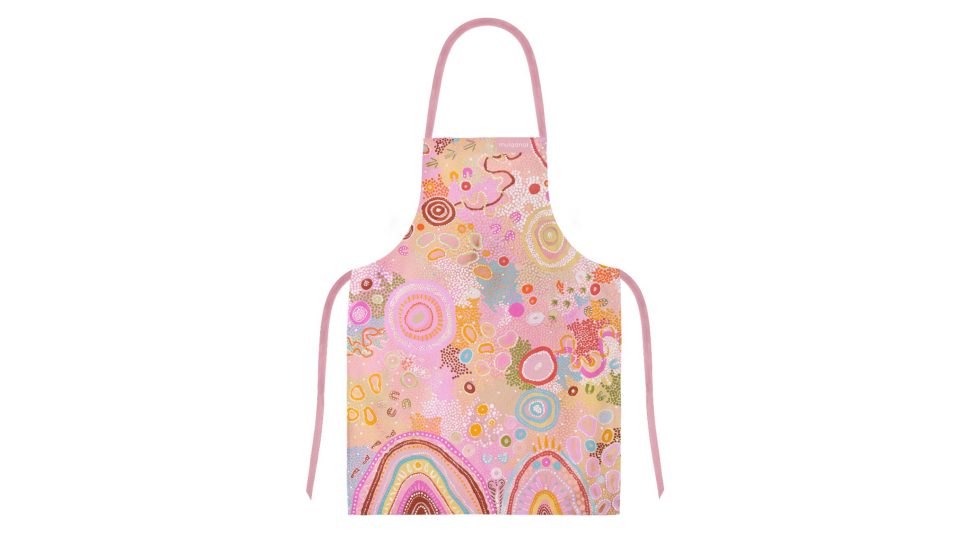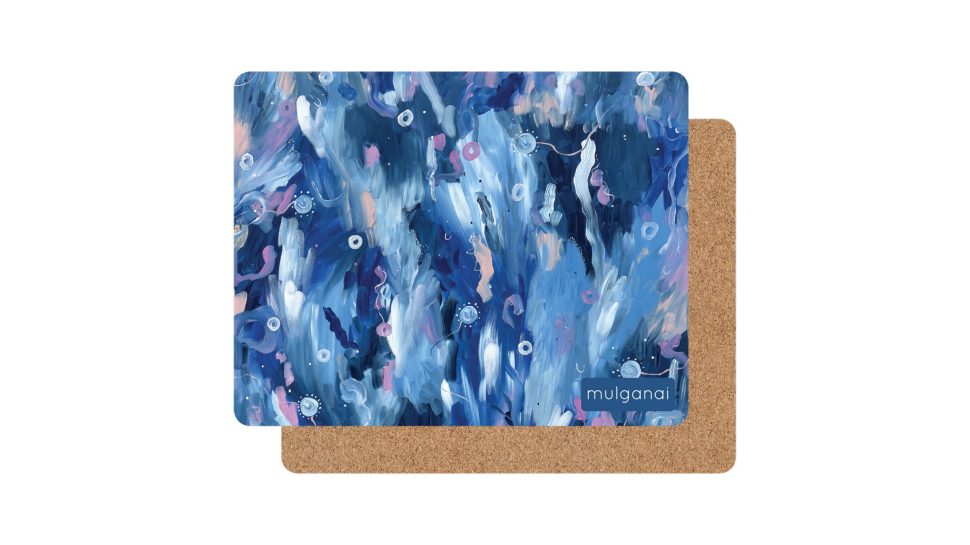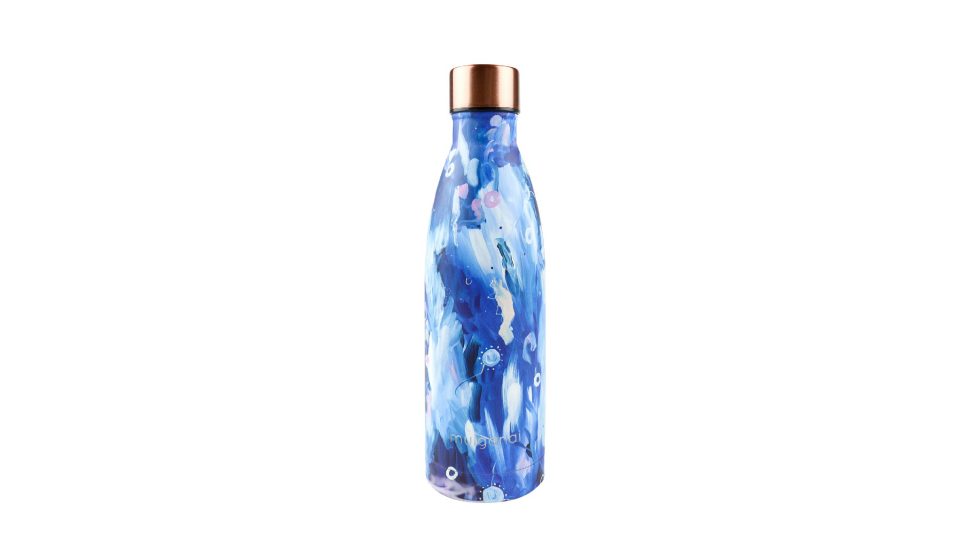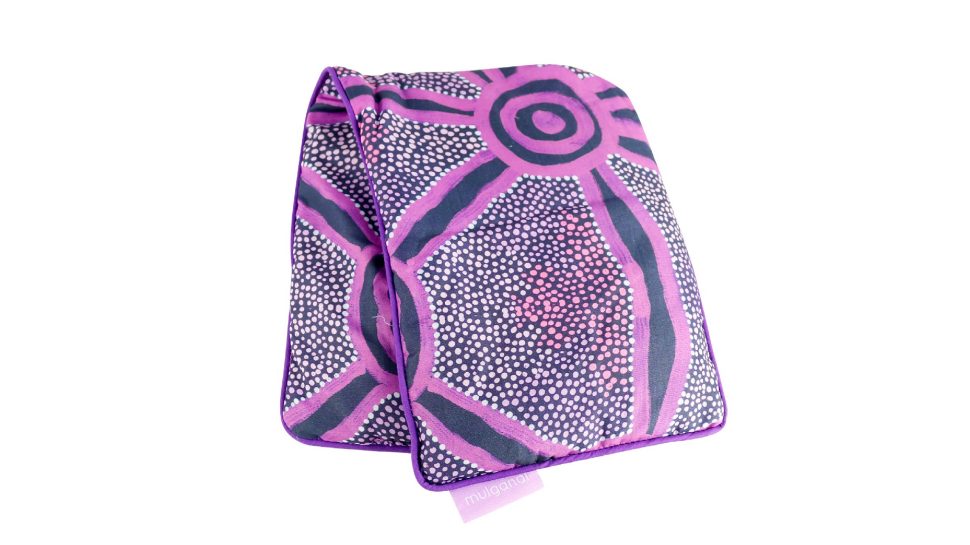 Elevate your picnic game with the Mulganai Bamboo Meal Set in blue or pink—a trio of bamboo fibre crockery that's ideal for easy dining at home or stylish picnics in the great outdoors.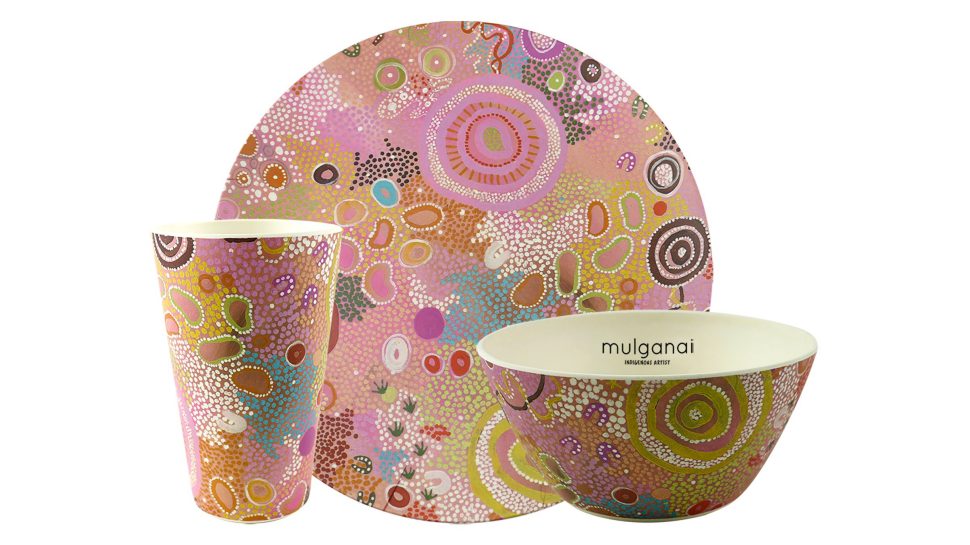 Hard-to-find kitchen accessories, like this Mulganai Tea Towel in blue, pink or purple, make the ideal addition to your friends' or loved ones' kitchens. In a design this beautiful, we'd forgive anyone for not wanting to use it to wipe or dry dishes.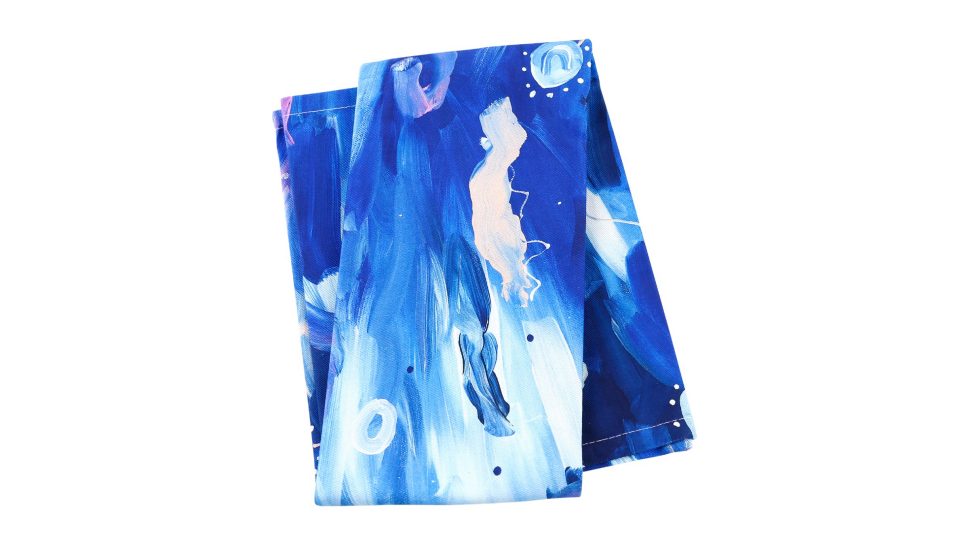 More than just a functional item, coasters can act as an extra special gift for those who wouldn't think to buy their own set. Whether for a housewarming or a birthday, a set of coasters as stylish as these Mulganai Coasters (6 pack) will always go down well with friends.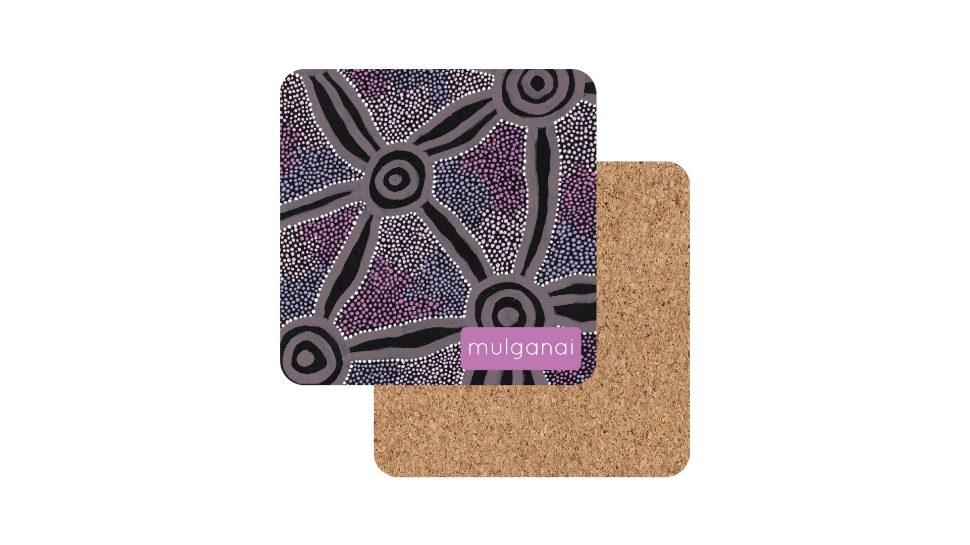 Australian-made gifts from the heart

Looking for an original, last-minute gift idea? We've got you covered.