How to give your home a deep clean in time for spring
There's no better way to wake up from winter hibernation and prepare for spring than with a deep clean of your home. These tried and tested spring-cleaning hacks will make cleaning day a breeze.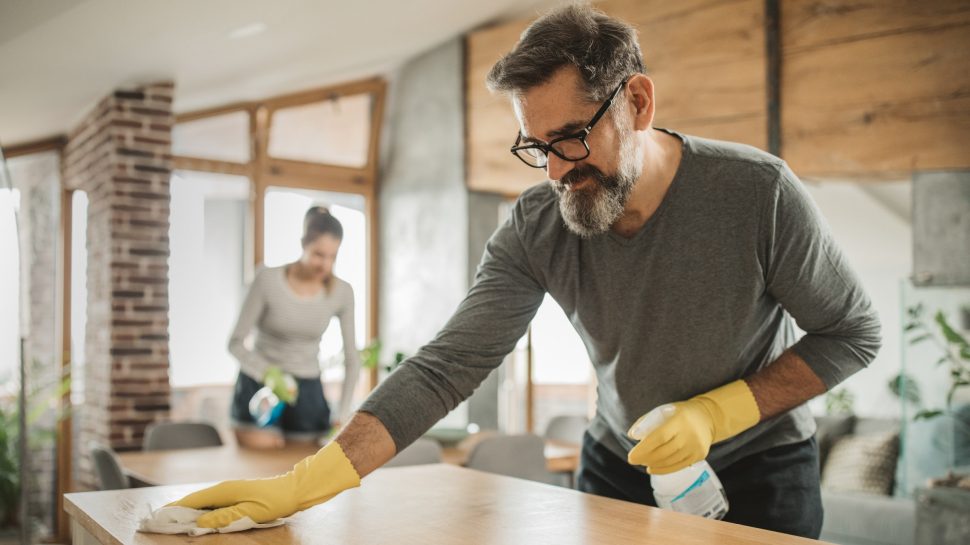 Spring signifies a new start, and it's the perfect time to give your home a deep clean, getting into all the nooks and crevices that have been gathering dust over winter. The only thing is, deep cleaning your home from top to bottom can often be overwhelming, so it's best to tackle it by using a spring clean checklist to keep your tasks on track.
Before you start, make sure you have the right cleaning products and tools that will give you the optimum results (the Australia Post Shop has a range of handy cleaning kits and home appliances that can make your life easier). Once you're ready to get to work, our tips for the best ways to spring clean your home will help with the rest. Happy cleaning!
1. Start your spring clean by decluttering
There's a pile of paperwork on the kitchen bench, the third drawer doesn't close anymore, and the spare room is piled up with all sorts of random items.
A spring clean is the perfect opportunity to clear out the things you no longer need. Be strict on yourself as you reorganise, throw things out, donate good quality items, or sell things that still hold some value. Selling your unwanted stuff via online marketplaces is easy to do and makes for a great way to earn some extra cash.
A little time spent on decluttering will set you up for a productive spring clean, without unwanted items getting in the way.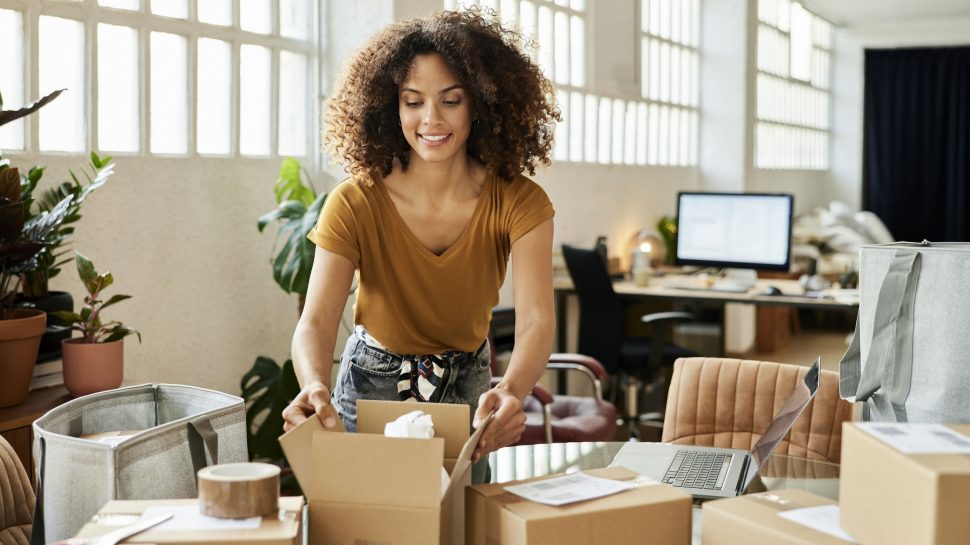 2. Banish the pet fur from your home
While the feel-good factor of having a clean home can be motivating, a spring clean is also important for hygiene.
Clearing your home of dust and pet hair and wiping away any grimy spots that may have built up, is a great way to keep yourself and your family healthy.
This means everything needs to be wiped down—tabletops, chair legs and feet, the tops of photo frames, windowsills, skirting boards, and the tops of lamps, lightshades and fans.
For a real deep clean, grab hold of the Fur Daddy from the Australia Post Shop to remove pet fur and dust from your furniture, clothes, rugs and carpet. This nifty hand-held cleaner uses sonic power (like a toothbrush) to loosen, lift and remove pet hair from surfaces—without having to use a cumbersome vacuum cleaner.

3. Boost your mood with sparkling clean floors
There's not much in life that feels better than a clean home with sparkling floors.
This isn't the time to cut corners. A deep clean means moving the couches, fridge and rugs to make sure you're getting into all the spots that have been gathering winter dust and dirt. Even your doormat should get a good shake, hose and air-dry.
Level up with one of our favourite spring cleaning hacks—have someone (or something) else clean the floors for you. Head to the Australia Post Shop to arm yourself with the Mistral Robovac. Once this robot is put to action on your floors, you can simply relax. Just the thing to add to your spring clean checklist!

4. Go hard in the kitchen and bathroom
The kitchen and bathroom are the places that grime really builds up over time, so you'll feel satisfied once they're fully clean.
In the kitchen, wipe down the pantry and cupboard shelves, as well as the insides of drawers, and give the fridge and freezer a thorough deep clean.
While you're in the kitchen, it's a good chance to check use-by dates in the fridge, freezer and pantry—and get rid of anything that's no longer fit to be eaten.
In the bathroom, get into all the corners of the shower, sink and toilet, and deep clean the tiles and grout. If you're looking for a non-toxic, homemade grout cleaner, mix ½ a cup of baking soda, a ¼ of a cup of hydrogen peroxide and 1 teaspoon of dish soap together to make a paste. Apply to your grout, wait 5-10 minutes and scrub using a grout cleaning brush or old toothbrush.
Another way to take your cleaning to the next level is with a hand-held steamer from the Australia Post Shop. Not only is this a more environmentally-friendly way to clean the house, but it'll save you some serious elbow grease.

5. Get stuck into your home office
You might close the door to your home office on a Friday evening and forget about it until Monday, but it's important this space gets as much attention as your other rooms.
Your home office is likely to be in dire need of a good spring clean. Wipe down surfaces and blinds, shred and recycle outdated paperwork, clean your computer screen and keyboard and perhaps even freshen up the space with a new indoor plant.
And while you're in there, consider giving your home office a quick makeover, too.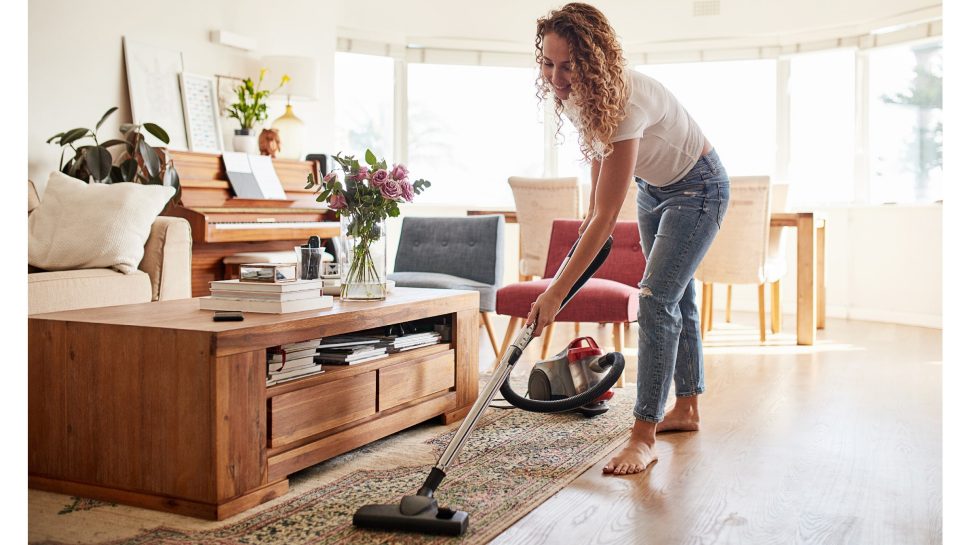 6. Sort through your wardrobe
We tend to focus on house cleaning during a spring clean, but it's also a great chance to go through your wardrobe with a fresh eye.
First, check for what isn't needed anymore. There's sure to be some clothes and shoes that haven't been worn for a while (and which you don't intend to wear again). In the kids' wardrobes, there may be some items they've outgrown, which can be donated or passed down to a friend's child.
Next, make a list of the new things you need, with a focus on the gear that will have you enjoying the upcoming seasons.
And finally, have a look at what could do with a spruce up—there may be some jackets that need dry-cleaning, ready for next time the weather turns cool.


7. Wash your soft furnishings
Curtains, couches, cushions and blankets have been sitting there all winter (and maybe longer), gathering an amount of dust that you don't really want to think about. Add these to your spring clean checklist.
Chuck curtains or drapes in the washing machine, wash and air your blankets or pop them in the dryer for 15-minutes to freshen up (just check the label before you do). Don't forget to steam clean your upholstery to remove dirt and nasty bacteria, too.
8. Tidy up your courtyard or garden
With warmer weather on the horizon, it's not the time to ignore your outdoor space. Depending on the size of your garden or courtyard, start by decluttering (think: unused kids' toys and games, broken pot plants, old garden tools).
Next, remove any unsightly weeds or debris and arrange your favourite pot plants as a feature display or privacy screen. Wipe down any outdoor furniture, sweep pavers and store your gardening tools neatly out of sight. Unsure what equipment to keep and throw? Eliminate the need for a shed full of tools with the Mistral 4-in-1 Garden Power Tool, which includes a chainsaw, hedge trimmer, strong/glass trimmer and bush cutter.

9. Don't forget the little things
Sometimes it's the small items or insignificant areas of the home that hold the most germs, so taking your time to cover all bases will help make your home more hygienic.
Swap your kitchen tea towels for fresh ones, scrub your rubbish bins, wash reusable bags, sanitise kids' toys, air or replace your pillows and wipe down your doorknobs. And don't forget the bacteria held on your phone, which is touched thousands of times a day (it's definitely time to give that a good clean!).

Looking for the latest home gadgets and appliances?

Browse the Australia Post Shop for the kitchen accessories, home tech and As Seen On TV items you never knew you needed. Plus, enjoy free standard shipping on all orders $30+.