Best beauty buys for summer
Summer in Australia is all about soaking up warm weather and enjoying the wonderful beaches, pools and outdoor environments that we're all so lucky to have access to. As temperatures climb, we typically start flocking to the coast (or wherever the closest swimming spot might be for those in regional centres) to play in the water and relax in the sunshine.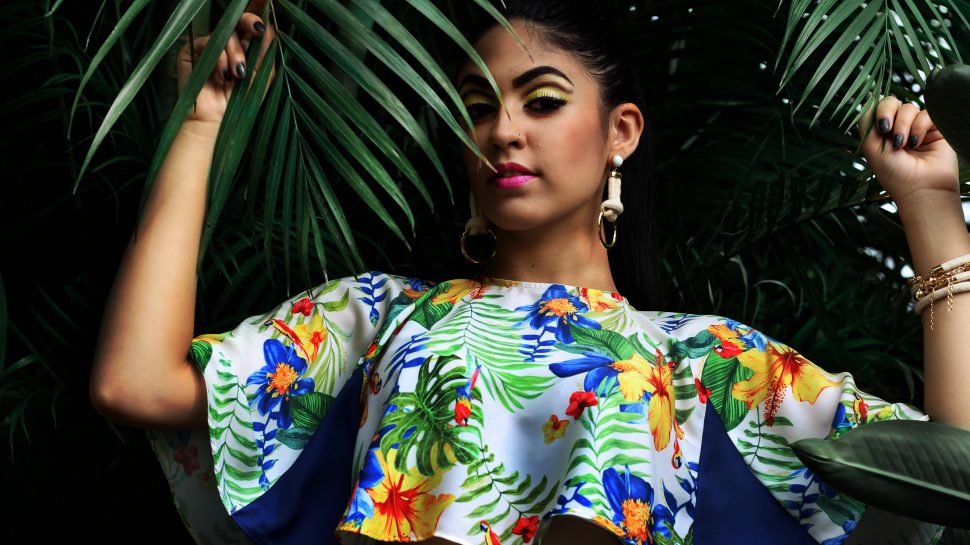 It's such a great feeling to plunge your feet into the cool water of the beach after hopping across the hot sand. Or to experience the joy of having a fun game of beach volley ball with friends or family. Or even trying out some of the season's most 'instagrammable' activities like stand up paddle boarding; or sipping cold beverages while lazing on a novelty inflatable pool float!
But along with the Aussie summer's most beautiful scenery is the potential for being affected by the strong UV rays, and harsh conditions that can be caused by a combination of temperatures over thirty degrees, and non-stop use of air-conditioners. 
The risk of sunburn and dehydration don't need to put a stop to your summer plans, though. There are plenty of ways to stay cool and safe to ensure you have a healthy sunny season, as well as a fun one. Here's a quick round up of a few products to help look after your skin throughout summer:
Bring on the SPF coverage
If you live in Australia, you're familiar with the country's number one summer rule: slip, slop, slap! When it comes to thinking about beauty and skin care in hot conditions, many of us will have an instinctual drive to 'slap on the sun cream' to protect ourselves from burnt skin.
If you're not sure about how much sun coverage is needed on any particular day, the Cancer Council have released a handy SunSmart app that you can download to help determine how strong UV rays will be in your area. 
UV rays can cause skin cancer as well as wrinkles and other changes to the skin, so it's best to think about having some sort of SPF coverage no matter what you'll be doing for the day. You might look at getting a moisturiser with SPF sun protection in it for everyday use, or boosting your coverage for the day to a water-proof zinc product to wear on days when you'll be outside a lot or in the water for a long time. 
If you're looking for a matte-finish product that you can sneak in under your daily makeup routine (if you have one), try something like Hamilton's broad-spectrum UVA protecting matte cream. You can even switch your regular moisturising lotions for a sun cream, or a body lotion product that also contains a bit of protection like this one from cult skin care brand, Burt's Bees.
You can also help to protect your smile from the sun's rays by using a moisturising lip balm with SPF coverage like this one from Nivea which also contains nourishing vitamin E.
For days when you're going to be by the pool for hours, you might consider using a highly protective zinc stick on the most exposed parts of your face, like your nose. Have a bit of fun with the nice bright colours available, like this trio pack from Le Tan – they provide sun blocking benefits, but with some creativity could also make a fun addition to your outfit at a pool party, the beach, or even a summer music festival. 
Seeing beautifully
Beauty is all about feeling and looking happy and healthy – and when we smile it shows not just on our lips, but in our eyes. So, it's just as important to make sure your peepers are protected from the sun, as it is to look after the rest of your body during hotter weather. If you're looking for a statement piece to add some style to your summer wardrobe… or you just feel like you deserve to splurge on a little gift for yourself after working hard all year, check out some of the on-trend designer sunglasses at Myer.
If you're looking for a cool pair of sunnies but you'd rather spend your cash on ice cream and experiences this summer, there are PLENTY of more affordable options to add some personality and sun protection to your beach outfits. Check out the ranges from Cancer Council, Le Specs and others at Myer where you can pick up some great styles for under $60. 
There's also a great range at Target, Cotton On, SurfStitch, and ShowPo.
If you're into makeup
Makeup is definitely not a summer-essential, and is 100% a personal choice. But for those women and men who do love expressing creativity through the way they use makeup, finding products that comfortably stay in place and look fresh during hot weather is one consideration taken when buying beauty products – but getting sun protection from makeup where possible is pretty important too!
Whether you're using products for full coverage of the face or just highlighting and accentuating your best features, you can maximise your UV protection through the beauty products you buy.
Clinique's 'Super City Block' offers SPF 30+ protection from the4 sun's UVA/UVB rays, while antioxidants help protect against environmental irritants. It's fragrance free, so it's intended to be gentle on sensitive skin. And you can either wear it alone, or as a primer before applying your base. Clinique also offers an oil-free makeup primer with a sheer green tint to visually correct redness - and it also helps to protects skin from the UVA/UVB exposure. 
There are a number of SPF inclusive foundation products available from Myer, like this Clinique liquid foundation and accompanying setting powder, which both have an SPF 15 rating. Adore Beauty stocks a number of SPF makeup products too, but if you're looking for a great bargain take a look at the liquid foundation from Elf Cosmetics that retails at a super affordable price point and comes in a range of diverse skin tone shades and Chi Chi offers a 9 shade bronzing palette.
MAC's Studio Fix fluid foundation also comes with SPF 15 protection, an oil-controlling matte finish, and is available in a total of 43 shades – so it seems like a winning pick for all makeup addicts this summer!
For a pop of colour, these Jane Iredale lipsticks from Adore Beauty have SPF 18 coverage; and Clarins offers a bronzing duo in three different tones with SPF 15. 
Nourishing products for when you've had a bit too much sun, salt, or chlorine
When you've done all you can to plan ahead and look after your skin in the summer months but you inevitably get caught out spending a little more time in the sun than anticipated, you might need a bit of skin rehab. Don't panic – just focus on getting your sunburned or dried out skin cooled down, rehydrated, and moisturised.
You could start with the classic approaches like a good old aloe vera  to provide soothing and relief like Banana Boat's After-sun Aloe Vera Gel,  or a mild antiseptic healing product like Soov's burn reliever spray.
And once the initial sting of sunburn (or wind burn from a blustery beach day!) has worn off, start nourishing your skin as it repairs itself by using a nice moisturiser as part of your after-sun care routine. Jo Malone offer a luxurious vitamin E body balm, Nivea has an after-sun lotion available at a very reasonable price point. And SHISEIDO say that their After Sun Intensive Recovery Emulsion helps restore the appearance of all-over moisture and suppleness after sun exposure and Natio have an Aloe & Cucumber After Sun Lotion.
Keep a lid on it
No matter how many SPF-loaded products you use, reducing the amount of sun that's actually hitting your skin is one of the best strategies for maintain a successful summer routine. This might mean heading indoors during the hottest parts of the day and binging on your favourite Netflix series… but if you want to make the most of the sunshine, it's just as easy to wear a hat.
No matter what your personal style is, you can guarantee there's a great hat to match it and keep your face sheltered from UV rays.
Check out these two stylistically different options: Seafolly's Shady Lady Coyote Hat from Myer and Sun Spirit Snapback Cap as a starting point for your own headwear inspiration (or should we say, #hatspo?).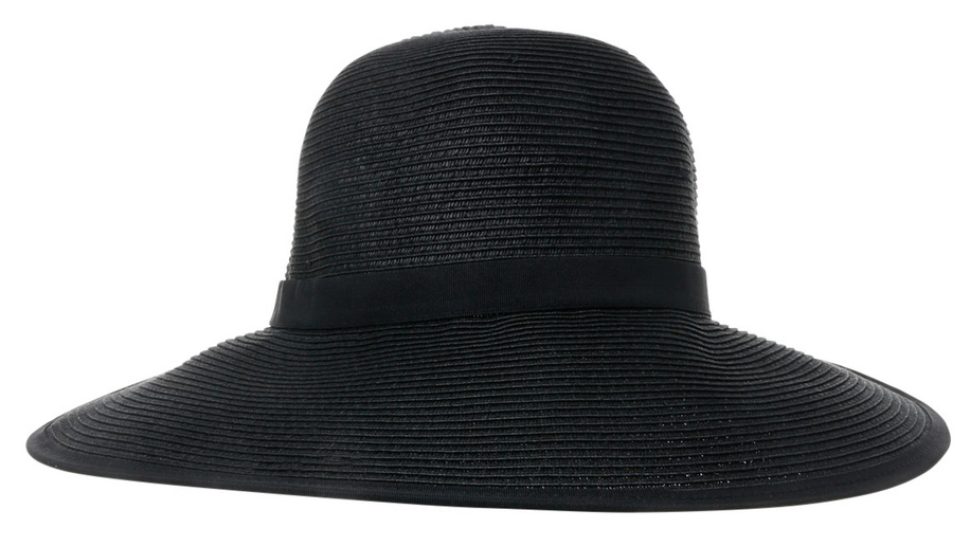 Taming your hair after hours of fun in the water
Chlorine and salt water, along with air-conditioning and other drying environmental factors can take a toll on your hair. Just like your skin, your tresses can be easily affected by the harsh conditions of an Aussie summer.
As well, you might just have trouble taming your locks when they're wet – which can be challenging if you're in and out of the pool! For those dealing with tangles after swimming, try a specialist detangling brush like the one from Lady Jayne that's available at Chemist Warehouse.
If you're trying to re-condition dried out hair, take a look at a moisturising treatment like the Seven Wonders coconut oil serum, Pantene Pro V intensive conditioning treatments, or Schwarzkopf's Extra Care Ultimate Repair Mask.
Work from within
During summer, there's one thing that applies to us all no matter what our activity schedule or beauty routine looks like: we all need to drink lots of fluids. We know that drinking water is good for us in so many ways: it prevents headaches, helps us avoid dehydration, keeps us cool, and of course, helps with the health and appearance of our skin.
Whether you're in the city or at the beach, if it's hot – try to carry around a water bottle so you can easily keep your water consumption up. You can get some great water bottles at Target including sports-friendly ones or stainless steel options.
If you've had too much sun and you feel like you need a bit of an extra boost to help you bounce back, you might consider trying an electrolyte-loaded drink like coconut water or a Hydralyte product.