Mother's Day gift guide on a budget
This year, Mother's Day falls on Sunday 13 May 2018. Mark it in your diary or put a reminder in your phone because the countdown is on.

Our guest blogger Samantha Tolley from Addicted to Bargains has you covered when it comes to affordable gift ideas for the most important women in your life. Whether you're buying for Mum, Grandma or your Mother-in-Law, you'll be surprised at what you can get her for under $25, $50 and $100.

Gifts under $25
TIP: Most businesses have a bargain/clearance/sale section on their website. Always check this first before browsing through the most recent items. You may just find something you're looking for that's on sale.
 
PERSONALISED BAG TAG: This cute wooden bag tag is a great little gift to add to Mum's presents. Get it personalised with her name, and choose from 9 different designs and 12 fonts. Find it at Stuck On You for $9.95.

CLASSY CLUTCH: The Marilyn Clutch from Rubi ($24.95) is available in clay, red, and rose gold and can be personalised with up to 3 letters.
PRETTY WATER BOTTLE: Keep Mum hydrated with a 600ml stainless steel water bottle, one that's both pretty to look at and functional: it can keep liquids both hot or cool for long periods. Get one for $19.99 from the Australia Post online shop.
PERSONALISED JOURNAL: As you may have noticed already, personalisation is very on-trend right now, and even more so when it comes to stationery. Typo have Personalised A5 Buffalo Journals for $19.99 available in 8 colours, with up to 7 characters to personalise.
COOKBOOKS: If Mum considers herself a bit of a MasterChef, the Australia Post online shop has a great selection of cookbooks for only $19.99 each. Some titles include: Commonsense Cookery, Donna Hay, The CWA Cookery Book and Household Hints, and Guide to Growing Your Own Organic Vegetables.
MIND BENDERS: Challenge Mum to a 1,000-piece puzzle ($14.95) that comes with a handy felt rolling mat, perfect for storing incomplete jigsaws away when she needs some space between puzzle sessions.
STATEMENT EARRINGS: Just like shoes and bags, Mum can never have enough earrings. Kenzie Collective have a great variety of bold stud designs to choose from. My top 3 picks are: Summertime Pineapple (gold or yellow - $15 each), 'Monstera' Glitz (available in 7 colours, also $15), and Etched Heart (pink or gold, $20).
TEA-LOVER SET: This gorgeous Hydrangea Tea Set for One is perfect for any tea lover at only $19.99. Pair it with Mum's favourite tea.
YOGA MAT: Available from Cotton On Body, this mat is suited to yoga at home or for Mum to take to the studio ($19.95).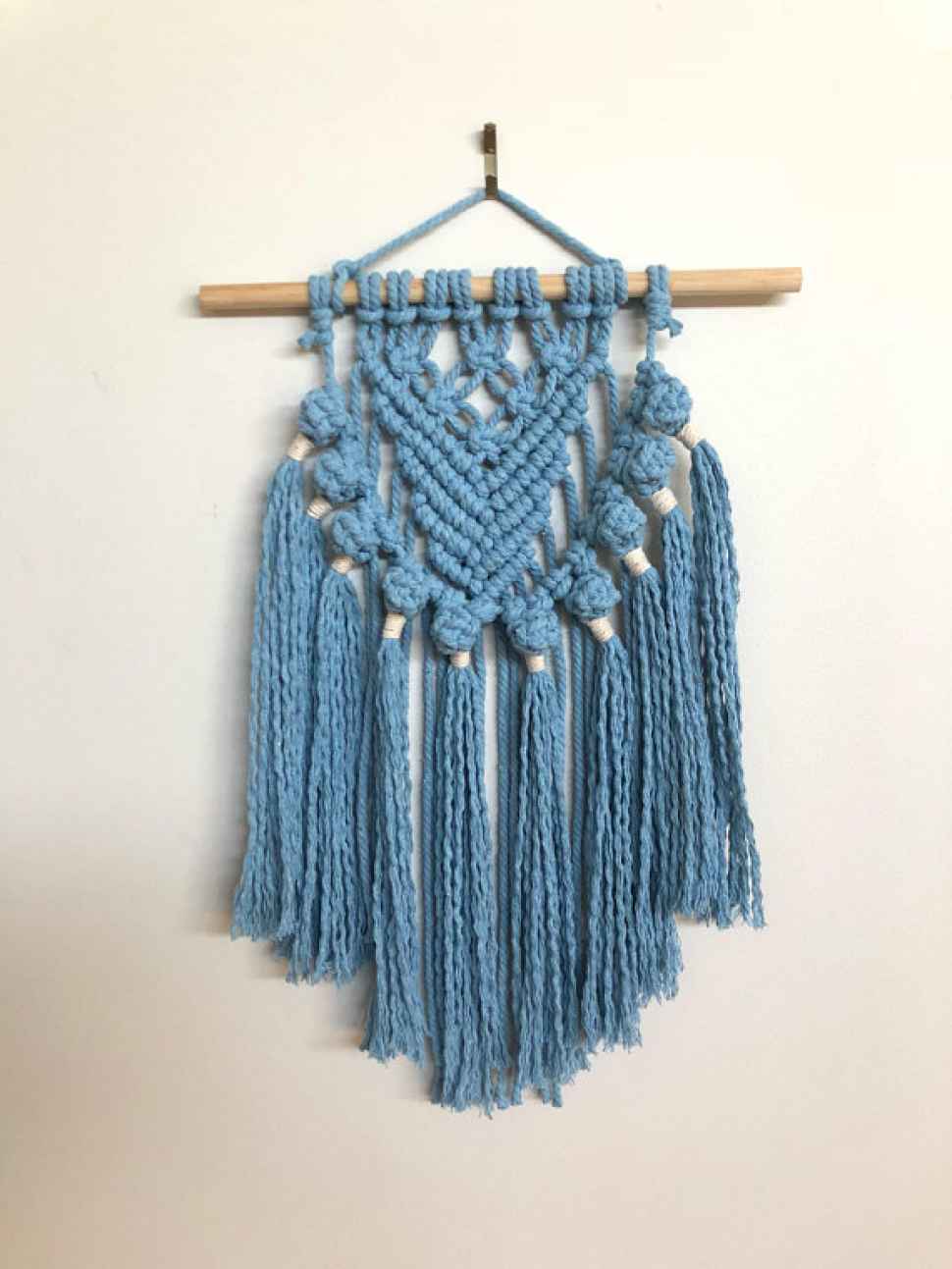 MACRAME WALL HANGING: Impress Mum with some beautiful handmade macramé wall hangings from MacramadeByCass on Etsy. Most designs are under $50 and can you can pick custom colours.

PLUSH DRESSING GOWN: The cooler weather is just around the corner, and there's nothing better than snuggling up on the couch in a Luxe Plush Gown from Cotton On Body ($29.95).

MAKEUP MIRROR: Mirror Mirror on the wall, Mum is the fairest of them all. The Conair Reflections LED table Mirror from Target ($39) is battery operated with a lifetime energy saving LED bulb. Gives Mum up to 7x magnification for expert makeup application.
COMFORT TRAVEL SET: Is your Mum a bit of a jetsetter? For relaxed travelling between destinations, this Sunnylife Travel set from Hello Molly for $29.95 includes an eye mask, inflatable pillow and cover, and ear plugs, all in a drawstring bag.
PONCHO: A staple item that's a must-have in any woman's wardrobe this winter is a poncho. The lightweight Skyler II Knit Poncho from Target ($30) is one-size-fits-most.

COMPACT HAIR REMOVER: For $39.99, get Mum a discreet 18k gold-plated facial hair remover. Shaped like a lipstick, this easily-portable hair remover is hypoallergenic for even the most sensitive skin.
HURRICANE WIZARD: We don't want Mum to lift a finger on Mother's Day, but to make life easier in the future this extra-large unwanted pet hair and lint remover ($29.95) cleans up twice as much in half the time. It's self-cleaning and never needs refills.

CLEVER COOKING: Mum can roast, bake or grill to her heart's desire with the Hauffmann Davis Multi-Function Convention Oven. With a 12-litre capacity, it's great value at only $39.99.
GORGEOUS JEWELLERY: If you really want to treat Mum to some beautiful pieces of jewellery, Myer has gorgeous earrings, bracelets and necklaces ranging between $39.95 and $49.95 from brands such as Guess, Wayne Cooper and Basque.

Top under $50 pick
The perfect addition to any woman's jewellery collection is the right storage solution. Hello an earring board from Bon Maxie. Their amazing designs come in different styles and sizes – you're sure to find one to suit your Mum's tastes. Prices vary, with the average board around $28.
Gifts under $100
TIP: Many online stores now offer Afterpay: instead of paying upfront, select Afterpay at the checkout to pay in four instalments over eight weeks. The best part is that you get your order from the start. Always check the terms and conditions so you understand any late payment fees or extra charges.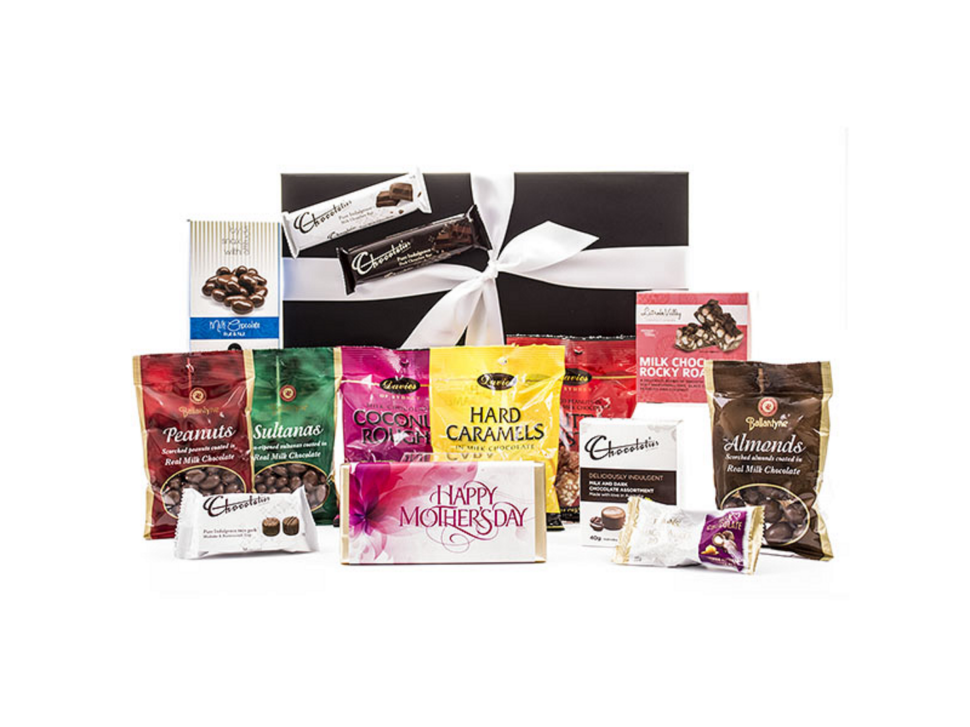 MAKEUP CLEANER: Mum can save time with her makeup routine; the Thin Lizzy Miracle Brush Cleaner and Dryer ($59.99) cleans and dries makeup brushes in as little as 30 seconds!
RELAXING HEAT WRAP: Ideal for soothing sore muscles and joints, the Relief Wrap ($79.95) is a spa treatment at home.

HOME DECOR: For your one-stop home décor needs, visit Zanui. Some standout items for Mum include: Kathi Geometric Marble Vase ($69.95), Waffle Bath Towel Set of 4 ($79.95, 4 colours available), and the Rollo Throw ($99.95). Join their mailing list and get $10 of your first order of $99 or more.
POLAROID CAMERA: Now Mum can take instant happy snaps with you or the grandkids courtesy of a Fujifilm retro polaroid camera in Ice Blue ($89.99). Comes with a pack of film (10 photos).
FLOWERS: If you haven't got the slightest idea what to get Mum, a bunch of beautiful flowers will do the trick. Here are my top 3 bouquets:
Flower Bouquet Aster - $69
Flower Bouquet Violetta - $90
ECO-FRIENDLY COFFEE CAPSULES: For Mums who are environmentally conscious and love coffee, the team at Crema Joe sell reusable coffee capsules and other coffee machine accessories for the home coffee brewer. Try the Bluecup Starter Kit (four-pack of refillable coffee pods), or the Nespresso machine compatible reusable capsule. Get free shipping for orders over $80.
ELIZABETH ARDEN BEAUTY SET: Make Mum feel extra special with this Elizabeth Arden 24-piece Mother's Day makeup set from Adore Beauty for $89. Adore Beauty offer free Express shipping for orders over $50, Plus, if you order before 1pm AEST (Melbourne), on a weekday, your order will be dispatched the same day.
BAMBOO BAG: From beach to street, this natural bamboo bag ($65) from Style Aesthetic is a real statement piece.
Top pick for under $100
If your Mum loves to keep up with technology, she will love the Google Home Mini from Kogan for only $59. Voice activated, it can take care of tasks around the home, such as playing Mum's favourite TV shows or setting the ideal temperature.
Last minute gift ideas

MAGAZINE SUBSCRIPTION: Have you run out of time to get your mum a gift? How about a magazine subscription? It truly is the gift that keeps on giving. Popular titles such as InStyle ($64, 12 months), Vogue ($65.95, 12 months) or Taste ($35.95, 12 months) are sure to appeal to most mums, but if her taste is different, head to the Australia Post shop where there are over 130 different magazine subscriptions to choose from.
GIFT CARD OR VOUCHER: You may have a rough idea of what your mum likes, but you may be asking yourself, what colour? Size? Will she like it? Why not get her a gift card/voucher. Most stores offer vouchers and that way she will have a year to use it.
Is your mum a gym junkie? Grab a voucher from Female for Life. They offer active wear for sizes 6-24 and vouchers from $20-$350. If you really want to spoil her, grab her a $50 or $100 Endota Spa gift card. She can really relax and unwind with a massage or facial.
For the movie-buff Mum, try an Event Cinemas gift card for $30 or $50, and if you really want her to feel like a movie star, there's a Dinner and Movie option too, valued at $100.
When it comes to relaxation, you can't beat a pair of comy pjs. Like shoes and bags, you can never have enough pyjamas, which is where a Peter Alexander gift card comes in.
MOTHER'S DAY GREETING CARDS: To accompany your great gift, you need an equally great card. To make Mum feel extra special K-Rae Designs Co have fabulous cards for all occasions and they are all $4, as do Typo (all Mother's Day cards are $2.50). Sprout and Sparrow also have some seriously sweet cards for Mum – they offer free delivery and 10% off your first purchase when you sign up to their mailing list.