Australian Woodwork: unique Australian-made gifts
For over 16 years, Sarah Davidson and Gregory White have supported the sustainable woodcraft industry with their unique gift-shop, Australian Woodwork. Now online, these handcrafted creations are available to a much wider audience.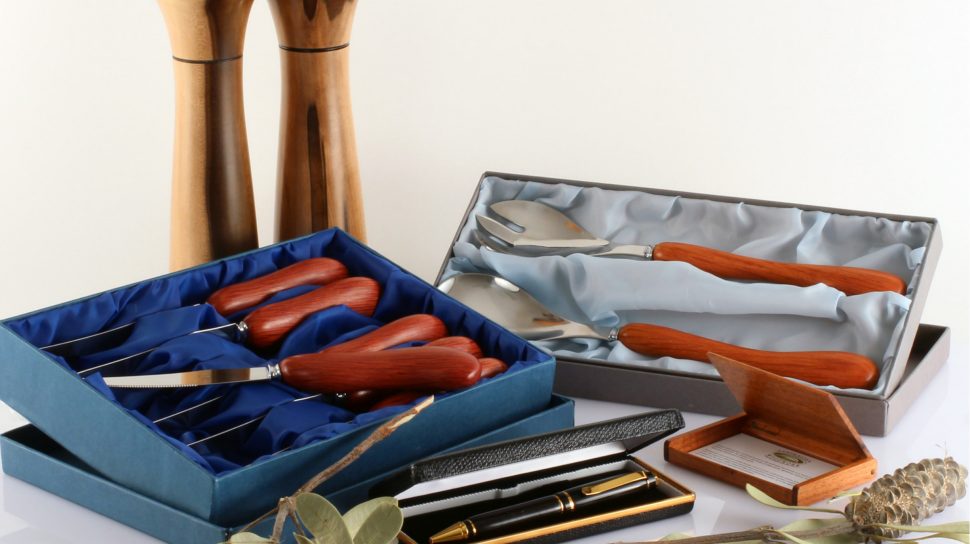 Sarah Davidson has always believed there's something about the warmth of wood that carries an enduring attraction for people. And after 16 years of running Australian Woodwork, her homewares and gift shop with her partner Gregory White and their son, she says it's never been truer.
"Everything these days is made from metal, plastic, glass or chrome," says Sarah. "Even if you only have a few touches of wood in a room, say – a big, beautiful kitchen cutting board on display – it lends a sense of intimacy. I love bringing the natural world into a sterile environment."
Sarah and Gregory first fell in love with Australian woodcraft after travelling around Australia, and discovering the remarkable quality of timber craftsmanship on offer in regional galleries and markets. They collected their favourite wares, and began their own stall at The Rocks in Sydney, which led to a flagship store in Darling Harbour, and now – a successful online shop.
"With so much wonderful woodwork out there, we thought it would be great to make it all available in one place," says Sarah.
Every piece tells a story
After 13 years running a successful shopfront, the move online gave Sarah and Gregory the freedom and flexibility to stock even more products - and opened their business to a much wider market. "There's a whole world out there," says Gregory. "Australian tourists who used to buy gifts and take them home, can now order directly from us, have their present wrapped and sent directly overseas – complete with a handwritten gift card."
Also included with every order is a card featuring a picture of the tree the wood was sourced from, information about the woodworker who created the piece, where it was made, and tips on how to care for the wood. "We found a lot of our customers were asking us these questions, so we decided to include the whole story as standard," explains Gregory.
And the stories behind some of Australian Woodwork's pieces are truly fascinating, in particular, their Ancient Redgum Collection, crafted from 5000-year-old, fossilised Australian wood. "The Ancient Redgum is beautiful. It's hard, black and shiny – like ebony," says Gregory. "We ended up buying the ancient timber and using it to make products exclusively for our store." Each item in this collection comes with a certificate of authenticity from the Museum of Victoria.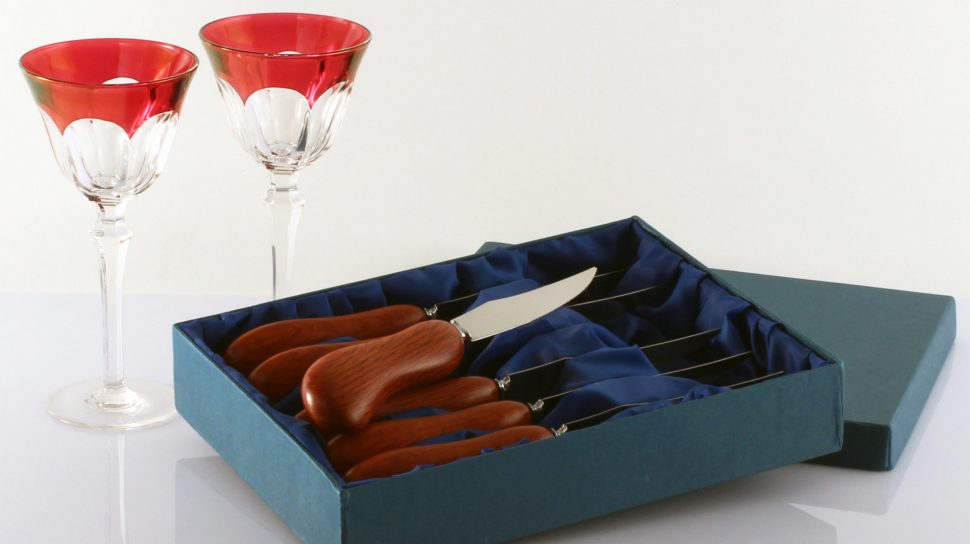 Taking a niche craft to the next level
These days, Australian Woodwork are so well known they no longer have to personally search through regional markets and galleries to discover new woodworking talent. Not only do they already have an incredibly vast range available, they have extremely high standards – and will only stock products 100% Australian-made, using 100% Australian timbers.
"People seek us out," explains Sarah. "We do go to craft and woodworking shows, to see if there's anyone new making work to a professional standard – but we're not looking for one-off pieces." Every piece stocked by Australian Woodwork is perfectly finished, and produced to the same exact shape and size – ensuring nobody ever receives a product that looks different on the website. But, of course, the unique nature of the material can make this tricky.
"Basically, we're taking a cottage craft to the next level," says Gregory. "While everything we sell has been finished perfectly, a wooden bowl may have an interesting knot in the side, and we'll think it's fabulous – the beauty in imperfection. That's why we describe every product in great detail on our website."
Australian Woodwork's best-selling items include:
1. Masters Pair Sassafras Salt & Pepper Mills ($225)
Crafted using increasingly rare Tasmanian Sassafras timber, these mills are both beautiful and practical.

2. Australian Wildflower Coasters ($39)
Available in a variety of sustainable native timbers, this set of six coasters captures the charm of unique Australian flora.
3. Ancient Redgum Slimline Pen ($89)
This fine and lightweight pen is ideal for everyday use, crafted from 5000-year-old ancient, fossilised wood.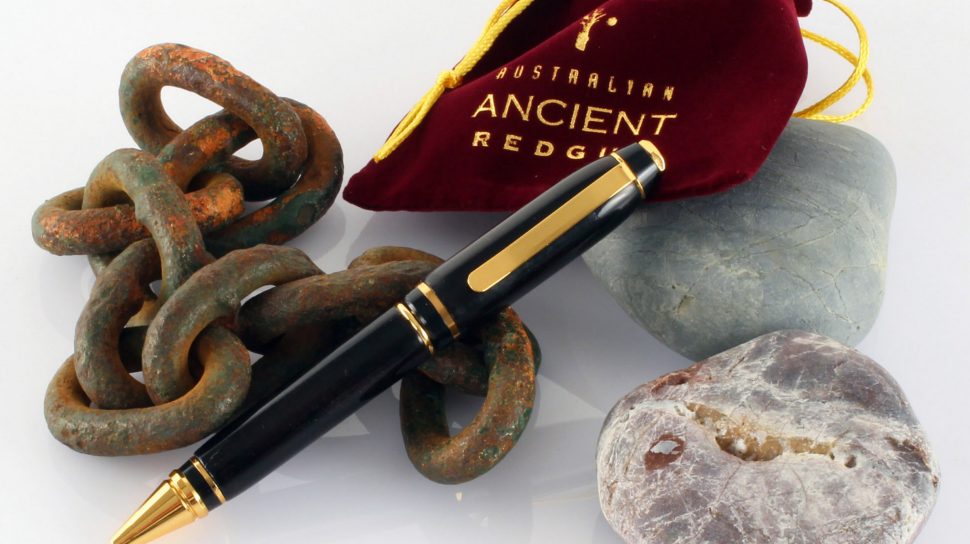 Supporting sustainable craftsmanship
Sarah and Gregory make every effort to ensure the timber used in Australian Woodwork's products is sourced sustainably, only working with craftsmen who share their environmental values. "For us, sustainability isn't only about numbers of trees, but also ensuring minimal damage to all plants and animals," says Sarah. "Because we have been retailing woodwork for so many years, we've come to know the woodworking community well – and all of our suppliers are on board when it comes to ethical production."
Thankfully (and perhaps unsurprisingly) woodworkers and craftsman are, by nature, admirers of the natural world – their livelihood does depend on timber being available in the future, after all.
"Wood is a material like no other. You want to touch it, and it gets better the older it gets – even the oil from your own hands will make it more beautiful over time," says Gregory. "We want to see it looked after."

Shop the Australian Woodwork range

Get free shipping Australia-wide for orders of $100 and above.