How to give your home office a makeover on a budget
Decorating your WFH space shouldn't cost the earth. By following these tips and using what you already have, you can transform your home office setup without breaking the bank.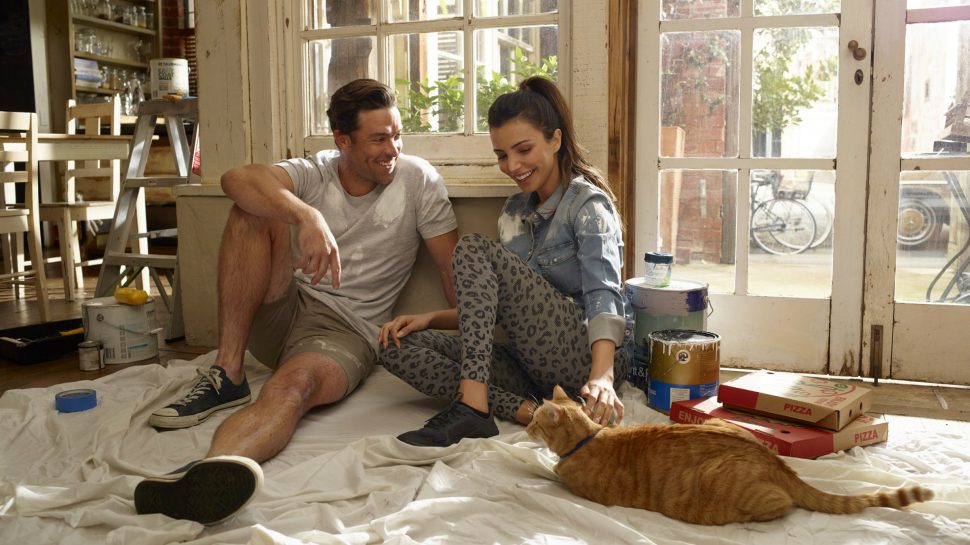 Whether you're working from your bedroom or a small study nook—or you have the luxury of a dedicated home office—there are plenty of ways to upgrade your space on a shoestring budget. With a bit of pre-planning, repurposing and online shopping, setting up a remote office workspace can be simple, affordable and fun to do.
Ready for a revamp? Just follow our top tips to spruce up your study or office using some of these handy products from the Australia Post Shop.

Plan your layout
First thing's first, think about how you would like (or need) to set up your room. Perhaps you want to position your desk to capture the best lighting for Zoom calls. Or, maybe your home office needs to double as a spare bedroom. By considering the purpose and size of the room, you can start to plan the layout so you're maximising the space as best you can. Don't forget: measure the room before you start shopping for furniture, so you don't make any unnecessary purchases!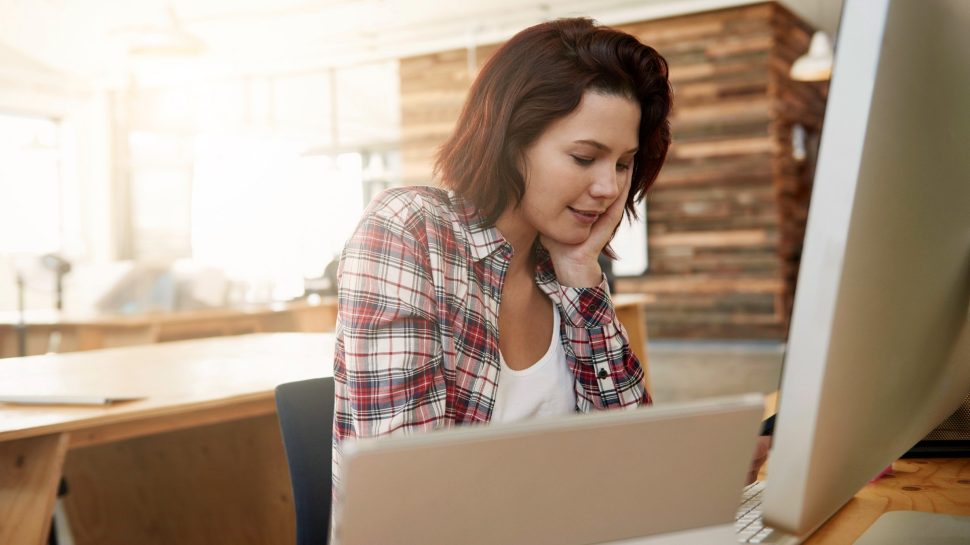 Add a fresh coat of paint
A new coat of paint is arguably the quickest, easiest and most affordable way to transform your home office. Not only will a fresh paint job transform the look and feel of your room, but it can also create the illusion of more space. Choose a shade of white, so you have a neutral base that goes with everything. That way, you can update your décor for years to come (without having to change the colour of your walls).
If painting is out of the question, use sugar soap and a cloth to clean your walls and bring them up like new.
Create a customised gallery wall
Did you know, art has the ability to increase productivity and motivation in the workplace? Get your creative juices flowing by constructing a gallery wall of your favourite artworks or photos. Perhaps, even your kids' paintings for a sentimental touch. You can pick up affordable frames from most department stores or even order personalised canvas prints from the Australia Post Shop.
If you're renting or nervous about hammering nails into your wall, try Alien Tape—the non-adhesive tape that's strong enough to hold items up to five kilograms on most surfaces. It works like magic. Plus, you can even reuse it when it comes time to swap out your photos or artworks for different ones.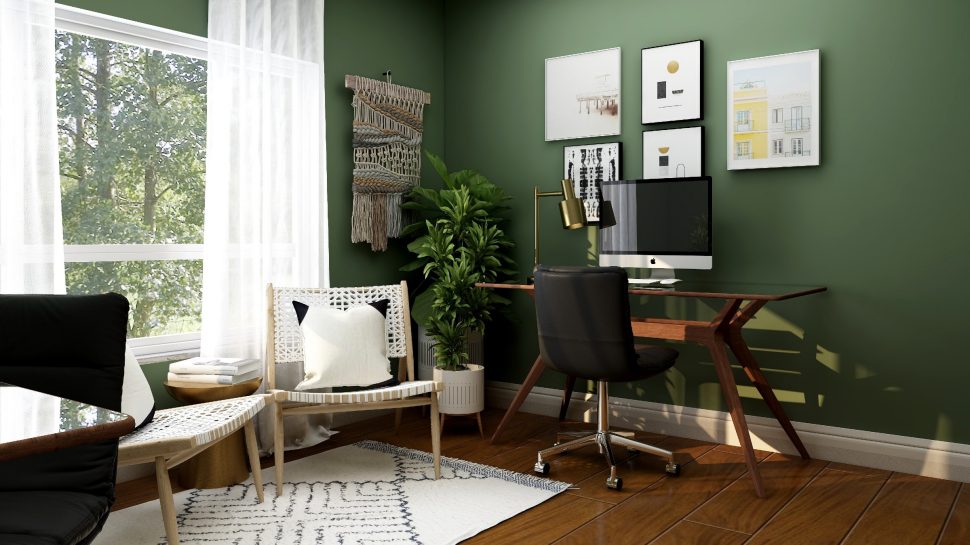 Work with what you have
When it comes to furnishing your home office space, trawl through your local op shops to find second-hand office furniture that you can spruce up. From a vintage table that could be used as a desk to old bookcases, you'd be surprised at the quality pieces you may be able to find.
If you prefer to use your existing home office furniture but feel that it needs an upgrade, try getting crafty with affordable home décor and accessories. For example, disguise an ugly office chair with a faux fur throw and printed cushions or give your desk a lick of paint for a fresh, new look.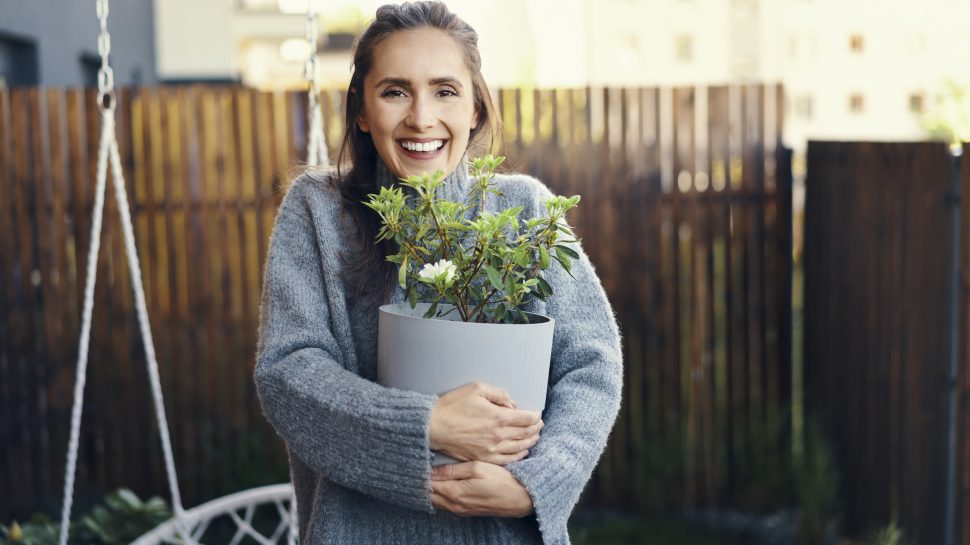 Consider the seasons
When it's warm out, keep things light with sheer tab top curtains and patterned ceramic pots featuring lush, green plants. Decorate a pinboard with fairy lights for a summery vibe and add woven baskets for extra storage underneath your desk or tucked into shelves.
During the cooler months, a soft rug will ensure your feet stay toasty on cold days, while a table lamp that emits warm light will create an ambient glow. Candles are another affordable and easy way to set a calming mood in your home office during winter (just be sure you don't leave flames burning when you're not around).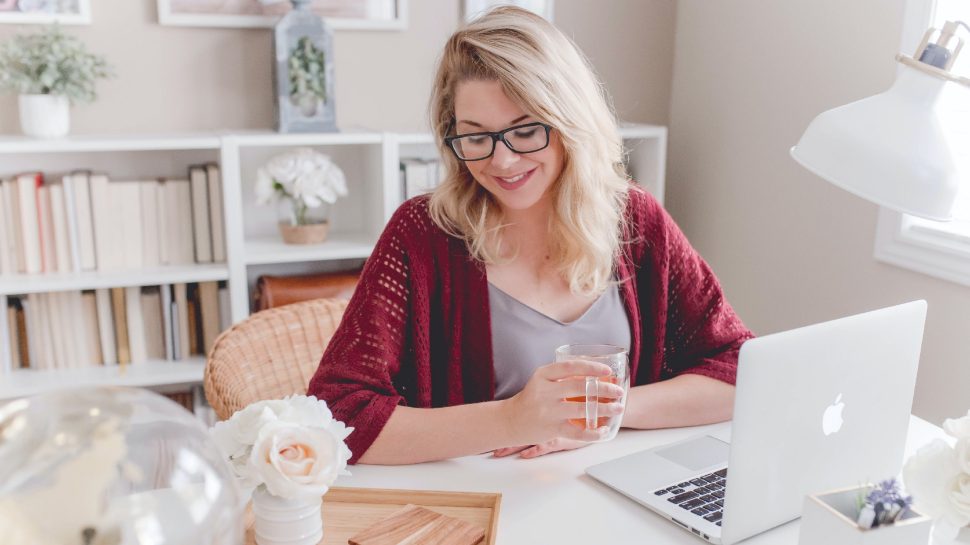 Hide messy electrical cables and cords
It goes without saying, a home office isn't a home office without a computer. Unfortunately, with a computer comes a tangled web of electrical cables (which, tends to ruin the stylish aesthetic you're going for). Luckily, there are simple and affordable ways for concealing those annoying cords.
First, contain all your plugs to one power board, like the Crest Surge Protected Power Board, which includes four power sockets and two USB ports. The one-meter-long cable and low-profile design of this power board means you can attach it to the wall in an inconspicuous place or hide it behind your desk so it's out of sight.
If you have a desk with shelves, you can also use Nook Hooks to create instant storage. Just slide the hooks onto a shelf and hang loose cords and cables so they're off the floor. Multiple devices mean plenty of cords, but cable ties work well to ensure the wires from your printer, computer and monitor stay separate. If you want to be super organised, label your cords so you can easily identify each one (to avoid accidently unplugging the Wi-Fi).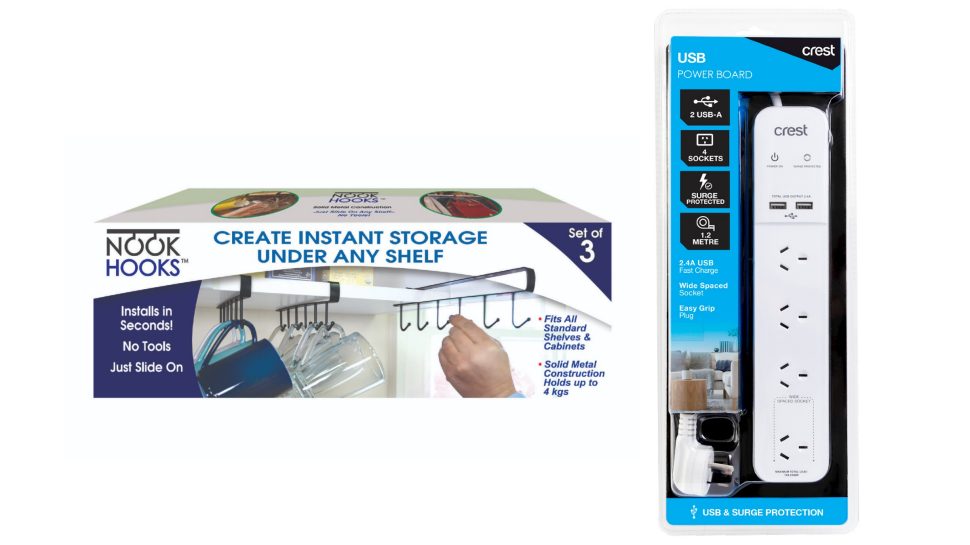 Looking to upgrade your home office tech and gadgets?

From wireless printers and ink cartridges to digital scales and label makers, the Australia Post Shop is your go-to online destination for all your home office needs.