4 summer recipes using our favourite kitchen appliances
With summer in the air, it's time to think about fresh salads, grilled meats, and sweet summer desserts. Here's some inspo using kitchen appliances from the Australia Post Shop.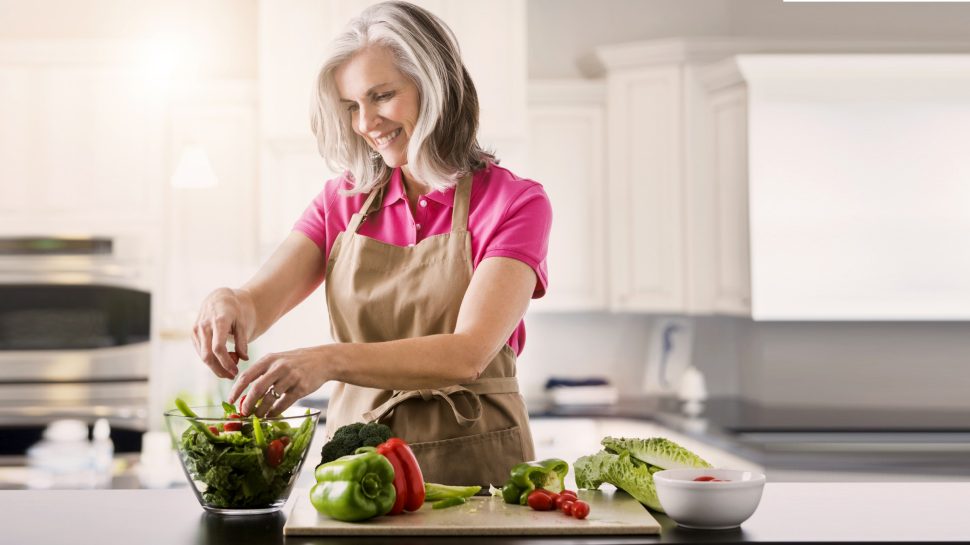 Longer days and balmy nights mean more time to enjoy a delicious meal with friends. This summer, liven up your recipe repertoire and try out new kitchen appliances that you may not have used before. If you're stuck for ideas, read on. We've collated four of our favourite recipes from friends and Australia Post customers. 

Dress to impress with your summer salads
Elevate your summer salad repertoire with a gorgeously green and zesty dressing. Once you've given this recipe a whirl, you'll never turn back to a standard vinaigrette. And the best bit? You can also drizzle this deliciousness over grilled meats and other summer dishes (here's looking at you, lamb kebabs).
Simply pull out a blender—this great value Mistral Blender from the Australia Post Shop will do the trick perfectly—and you'll be blitzing your way to a bright, beautiful dressing in no time.

Green Goddess dressing
Makes 1.5 cups
Ingredients:
½ cup raw cashews (covered in boiling water and soaked 1-8 hours)
1/3 cup packed basil leaves
1/3 cup chopped chives
1/4 cup packed tarragon leaves
1 large garlic clove, peeled
2 teaspoons drained capers
3 tablespoons fresh lemon juice (more to taste)
1 tablespoon extra-virgin olive oil
¼ teaspoon salt (more to taste)
¼ cup iced water, plus more as needed
Method:

Pop all the ingredients in your blender. Blend at a low speed until all ingredients are combined, then increase the speed to medium and keep blending until the dressing is creamy and smooth. Add more lemon or salt to taste. Store, sealed, in the fridge for up to one week.

Fresh off the grill
Nothing says 'summer' more than a piece of fresh fish on the grill. And there's no easier way to grill than with a Mistral Teppanyaki and BBQ Grill.
Start your indoor grilling experience with this recipe by Enya Maritz of Australian Bush Spices. It features their signature spice blend of Oriental kaffir lime, lemongrass, native finger lime and lemon myrtle for a sharp citrus fusion that uplifts seafood dishes.
Grilled trout
Serves 4
Ingredients:
4 small/medium sized rainbow trout
8 lemon myrtle leaves or bay leaves
2 lemons, sliced
50 grams butter, softened
1 clove garlic, crushed
2 tbsp Blue Seafood Blend
Method:
Rinse the fish and pat the cavity and skin dry using paper towels.
Blend the butter, Blue Seafood Blend and garlic until smooth.
Spread the butter over the skin of the fish.
Divide the lemon myrtle or bay leaves and lemon slices into four portions and place inside the cavity of each fish.
Oil a paper towel with olive oil and rub it on the grill so the fish doesn't stick to it.
Cook the fish for 10 -15 minutes or until it flakes easily when tested with the tip of a flat-bladed knife.
Serve the fish with a summery salad.
"This spice blend is fit for any other fresh catch, like king prawns, crayfish or barramundi. Reminiscent of reeling in a beauty down at the local jetty, this dish is best enjoyed with a late harvest Australian Riesling whilst observing the sunset from the water's edge." – Enya has used Australia Post since 1990 for domestic and international business shipping.

Pass around a platter of skewers
If you're short on space but love the idea of grilling, the Lucca Vertical Health Grill is the ideal alternative to a barbecue. It cooks meats, vegetables and seafood to perfection, in half the time of a regular grill.
These lamb kebabs have a mouth-watering marinade and a bright pop of colour from the veggies. Enjoy them on their own, or drizzle over some of your gorgeous Green Goddess dressing. Delish!
Grilled lamb kebabs
Makes 12
Ingredients
1.5kg lamb, diced into 2cm chunks
¼ cup soy sauce
½ cup teriyaki sauce
1 tbsp steak seasoning
1 cup red wine
2 large green capsicum, diced into 2cm squares
1 large red capsicum, diced into 2cm squares
1 large onion, diced into 2cm squares
Method
Place the lamb and vegetables in a bowl along with the sauces, seasoning and wine
Cover and leave to marinate overnight in the fridge
To assemble your skewers, alternate lamb, capsicum and onion on each skewer
Pop into your vertical grill and cook according to the grill instructions or your liking
Serve with a fresh summer salad

A zesty way to finish a meal
On a hot summer night, a light and zesty dessert is the perfect way to finish off a delicious meal. And nothing will impress your guests more than this show-stopping lemon meringue layer cake, which is deceptively easy to whip up using a Mistral Black & Steel Stand Mixer and a few other bits and bobs in your kitchen.
Lemon meringue layer cake
Ingredients
Lemon curd
8 extra large egg yolks
1 cup caster sugar
2/3 cup lemon juice
Rind of 2 lemons, finely grated
125g butter, softened
Cake
250g butter, softened
1 cup caster sugar
2 tsp vanilla bean paste
4 extra large eggs
1 1/2 cups self raising flour
1/4 cup cornflour
1 tsp baking powder
1/4 cup milk

Meringue

5 extra large egg whites
1 1/3 cups caster sugar
Icing sugar
300 ml whipping cream, whipped to soft peaks
Method
Lemon curd
Whisk egg yolks, sugar, lemon juice and rind in a heatproof bowl
Place bowl over a saucepan of simmering water and lightly whisk egg mixture (don't let the curd heat too quickly)
Keep whisking until it reaches consistency of whipped cream (about 85⁰C on a sugar thermometer)
Remove from heat and add butter in small pieces, whisking in to melt
Cover and pop in fridge to set
Cake
Preheat oven to 180C (160C fan forced)
Lightly grease and line two 22cm-diameter spring form cake tins
Place butter, sugar and vanilla in bowl of your electric mixer and beat on medium speed for 4-5 minutes or until pale and fluffy
Add eggs one at a time and keep beating until all mixed
Mix dry ingredients together and fold into the wet mixture in two batches, alternating with milk
Divide cake mix between the two pans and set aside
Meringue
Place egg whites and a pinch of salt in bowl of clean, dry electric mixer
Whisk on medium speed until soft peaks form (5-6 minutes)3. Gradually add sugar, whisking until meringue is glossy and sugar dissolved (5-6 minutes)

Cooking and assembly
Spoon meringue evenly on top of both cakes
On one cake, swirl the meringue for a decorative effect
Bake both for 35-40 mins (until the meringue is slightly golden or a skewer comes out clean)
Cool completely in pans, then remove carefully
Place bottom cake on serving plate, slather on the lemon curd and then the whipped cream, then place second cake on the top
Dust with icing sugar and serve with an extra dollop of curd 

Find the best kitchen appliances where you'd least expect

The Australia Post Online Shop has everything from air fryers to coffee machines to kit out your kitchen for summer. Plus, enjoy free standard delivery on orders $30+.