Flower power: choosing the right Valentine's Day bouquet for your sweetheart
When it comes to Valentine's Day, people have been saying it with flowers for centuries. And no wonder: they're an unambiguous expression of affection for someone special.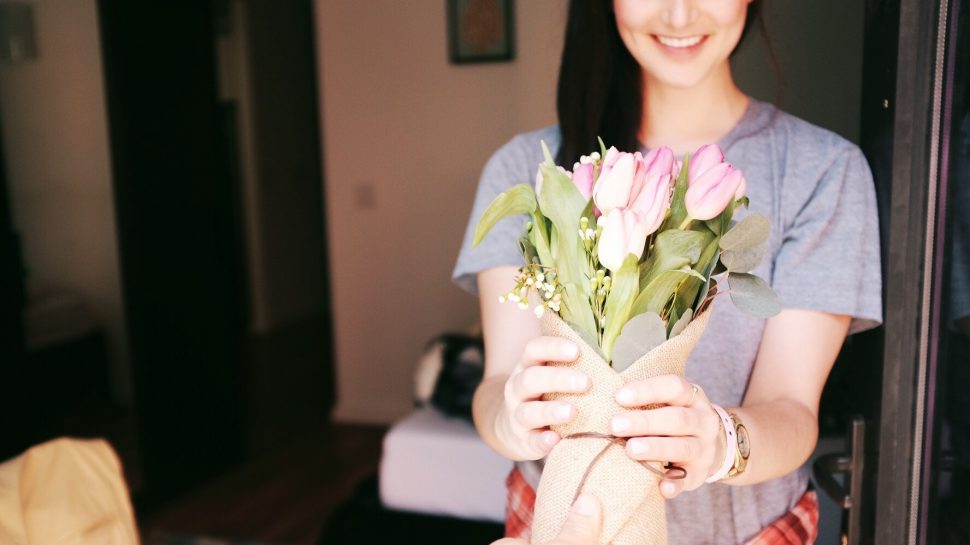 Flowers are a versatile gift for either gender, perfect for the person who appreciates beauty. What's more, they can be bought in a pinch. An exquisite bouquet can be ordered in seconds from the comfort of your couch from the Australia Post online shop (there's free delivery within Australia too).

For maximum satisfaction, make sure you find a floral arrangement that suits your partner's personality. While roses are the ideal gift for some, they might not be to everyone's tastes.
Traditions around the world
Flowers and chocolate are common Valentine's Day gifts, but there are fascinating customs in countries around the world. For example, Danish lovers exchange pressed white snowdrops and lover's cards. South Korean lovers take turns in wooing their partners. On February 14, the woman showers her partner with sweets and flowers, while men return the favour one month later on White Day (singles are resigned to 'mourning' their solitude on Black Day, where commiseration is marked by all-black outfits and the eating of dark-coloured foods).
In France, singles used to gather in houses facing one another and yelled the name of their beloved through the windows in a tradition known as une loterie d'amour (a lottery of love). Satisfied couples would pair off, but the real trouble began when dissatisfied men spurned their matches: matchless women would start a bonfire, burn images of men who had wronged them, and hurl insults their way (the tradition has since been banned by the French government).
The custom of giving flowers on Valentine's Day has a storied literary history. The day's association with romantic love was first recorded in the 14th century, when poet Geoffrey Chaucer made a connection with romance and the celebratory Feast of Saint Valentine.
Similarly, 'Roses are red, violets are blue' is best known as a saccharine sentiment on a Hallmark card, but its origins are derived from the epic English poem published in 1590 called The Faerie Queene by Edmund Spenser.
The meaning of a rose
The red rose has long endured as a classic symbol of romance, given its ties to Aphrodite, the goddess of love.
There's a compelling tale in Greek mythology about how red roses became synonymous with devotion. One day, Adonis, the mortal lover of Aphrodite, was hunting boar while his jealous nemesis, Ares (the god of war) plotted his demise. At the last minute, Ares has a change of heart and tells Aphrodite, who rushes to warn Adonis. But she's too late: Adonis has been fatally wounded.
As Aphrodite rushes to help her lover, she becomes entangled in rose bushes. Thorns scratch her body, splashing blood on the white petals and turning them red. Aphrodite's tears fuse with the blood of her slain lover, and the resulting mixture gives rise to the red rose.
For an origin story that's less bloody, it's also said that the tradition of giving roses as a symbol of one's desire began flourishing in the 17th century. On a trip to Persia, Swedish King Charles II was highly influenced by floriography, the symbolic language of flowers. He brought back knowledge of this practice to Europe, where it was embraced across the continent.
Suggested rose bouquets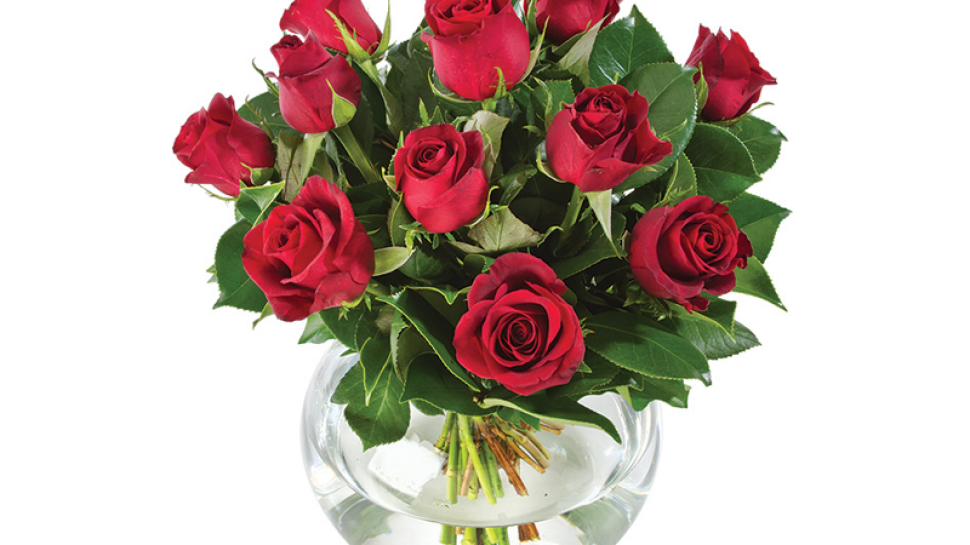 Australia Post offers a range of exquisite bouquets that are guaranteed to wow your beloved. For a bouquet that's set to impress, the Eternal Love ($130) consists of 12 rich, red roses arranged in a glass fishbowl, surrounded by foliage.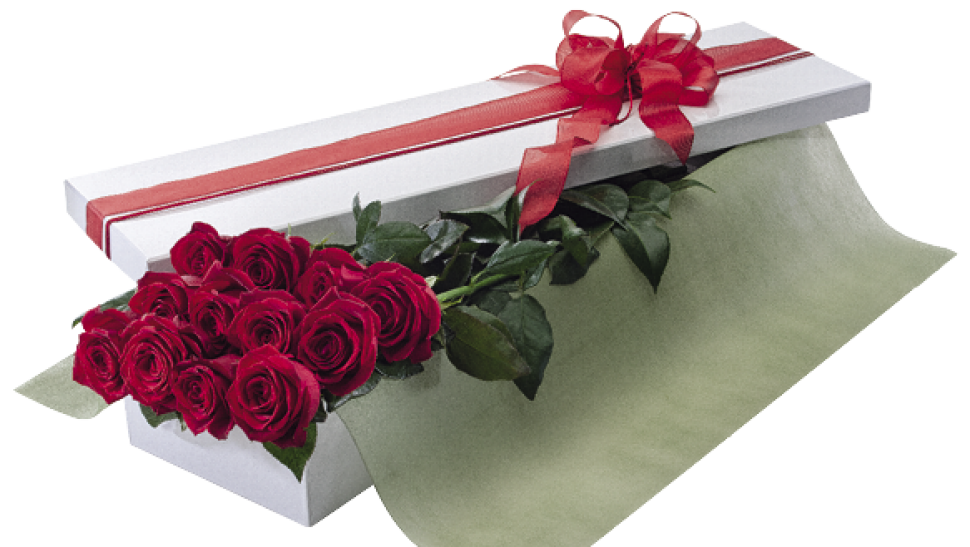 Those looking for something simple yet elegant may find Seduction ($140) – 12 long-stemmed roses presented in a box, wrapped in red ribbon - an enticing choice.

Don't have a spare vase lying around? Australia Post offers two options to solve your quandary. The Desire ($140), comprising 12 long-stemmed red roses in a low glass vase, is a popular choice for the traditional romantic, while the Adore ($95) displays six roses in a similar arrangement.
Bouquets for modern romantics
For partners who prefer a bouquet with a contemporary edge, orchids are the perfect choice. Orchids are associated with virility and fertility, elegance and strength. This arrangement is not for shrinking violets. Presented in a glass cube, Violetta ($90) is modern and exotic – its purple hues are a sure-fire conversation-starter for any home.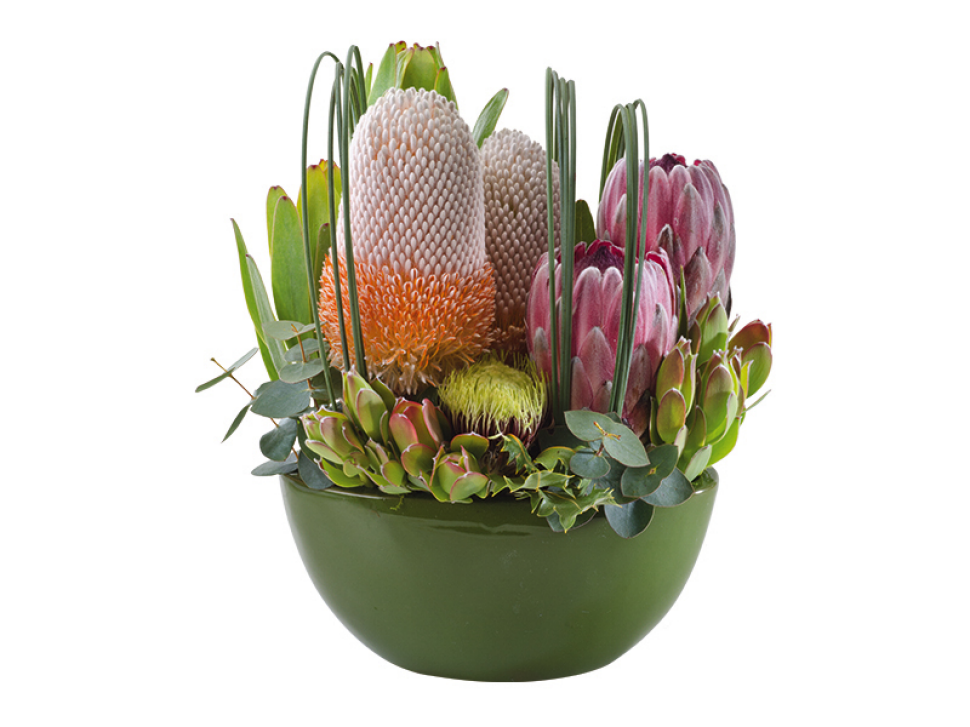 Meanwhile, the Kirra ($102) is chock-full of earth-toned Australian native flowers and wildflowers, complemented by spear grass and foliage. It's the perfect arrangement for the trendsetter in your life – someone with a bold personality and unique personal style.

Pretty in pastel
For the partner that's always on Instagram, consider pastel and pink blooms (last time we checked, millennial pink and pastel trends were still going strong in 2018).
The Splendour ($172) is a premium bouquet full of stunning pastel blooms, including disbud chrysanthemums, carnations, spray roses, stock, and eucalyptus. Presented in a tall glass vase with mauve ribbon, this floral gift is perfect for treating a special someone.
Carnations symbolise love, good luck and affection, and are also the first wedding anniversary flower. Chrysanthemums are symbols of fidelity, truth and joy. All in all, a good combo!

If your object of affection loves all things pink, you're in luck. The Sweetly ($85) is tailor-made for their tastes. Delicate pink lilies, roses, and carnations are presented in a white box with pink ribbon – a great choice for a gentle, tranquil soul.
Lilies are fragrant, pleasant-smelling flowers, with wonderful meanings: hope, passion and promise.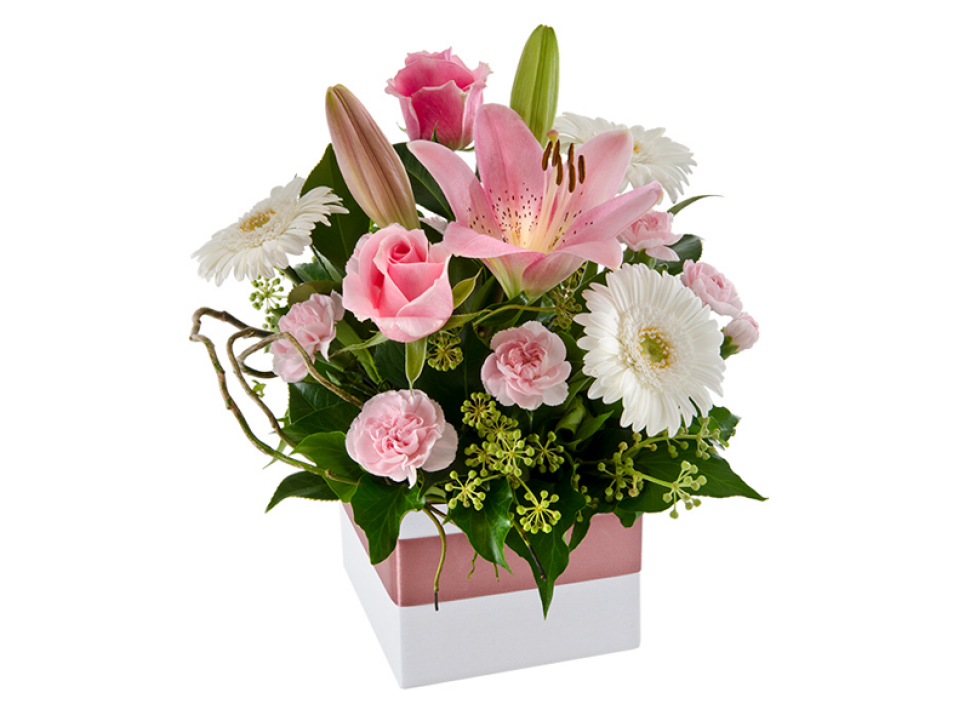 For your beloved bright spark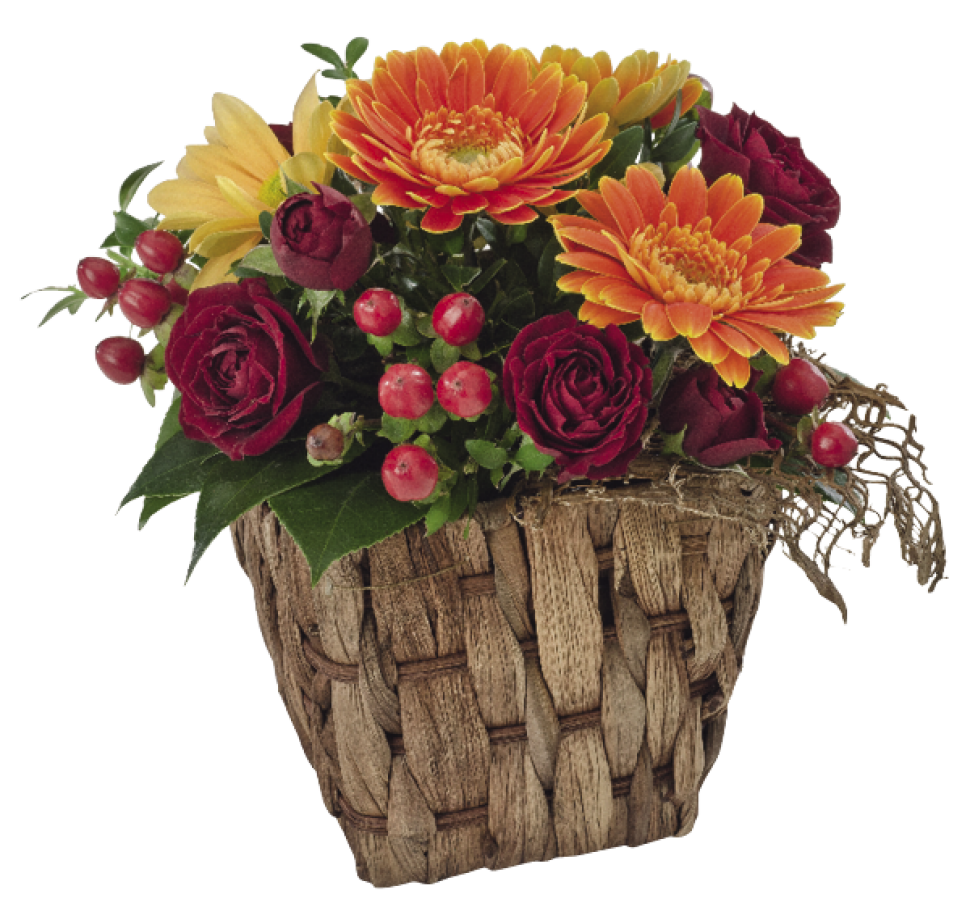 Is your partner not afraid to make a statement? Australia Post's Enchanted arrangement is sure to drop jaws. It's both bold and beautiful, showcasing red spray roses, orange mini gerberas, and copper chrysanthemums in a rustic bark basket.
One of the cheeriest-looking flowers, brightly coloured gerberas symbolise happiness. The Celts believed they helped us deal with loss and sorrow, reducing everyday stress.