Guys, here's the ultimate guide to finding great fitting jackets online
It's pretty great that you can shop online anywhere, anytime and get your purchases delivered to you. The downside? You can't try before you buy. This doesn't matter though. If you know how to measure yourself, and what to look for in terms of style, you can find the perfect fit regardless. We show you how.
For men who don't wear a suit to work, a jacket is usually reserved for when they want to look smart. Nothing ruins the tailored sophistication of a jacket more thoroughly than poor fit, so it's important to get the size right. You don't want to appear like you're bursting from the seams (too small!) or like you're playing dress up in your father's suit (too big!). A good fit not only looks better, it means you won't need to return your purchase (check the retailer's returns policy before you buy, just in case).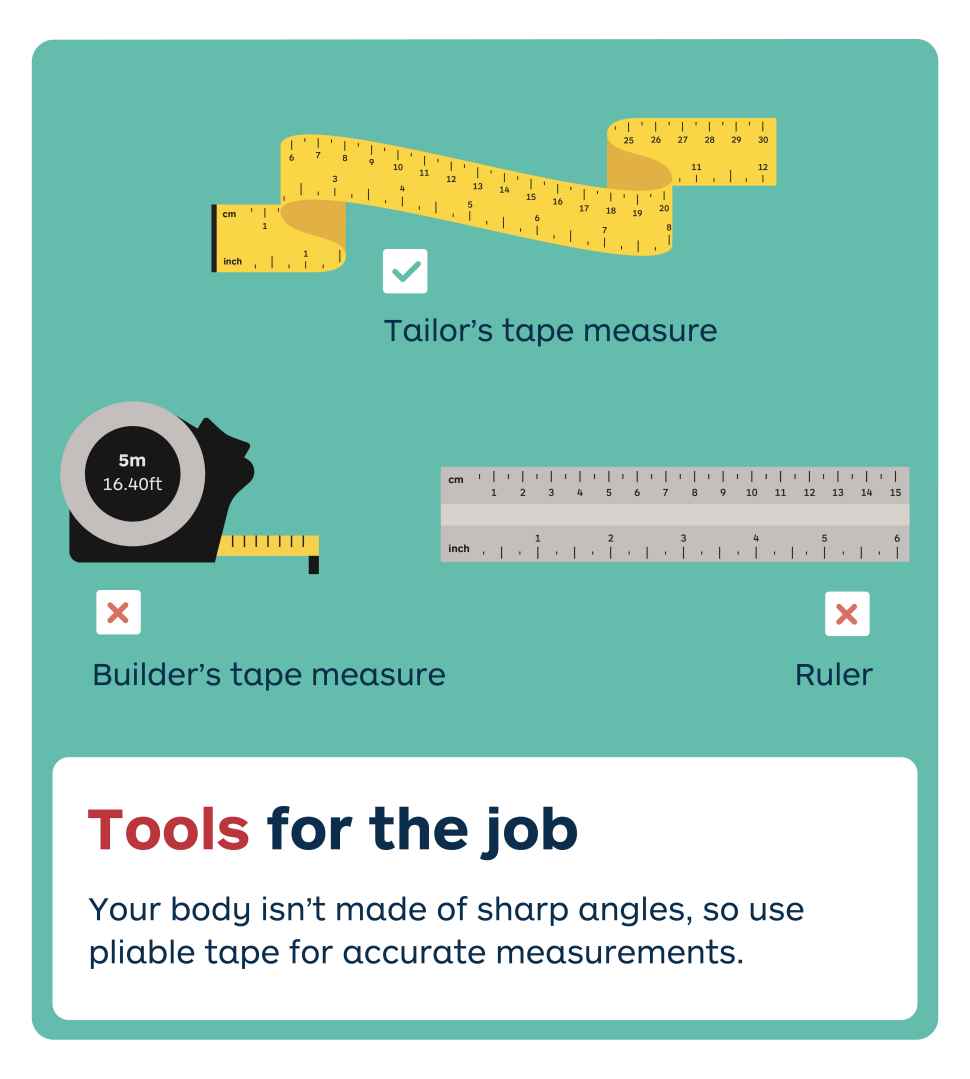 Getting the measurements right

Reputable online retailers provide a sizing chart. Some brands might use letters on their labels, like the familiar S, M, L (small, medium, large) or numbers. These numbers indicate chest measurement in either inches (36, 38, 40, 42, et al) or centimetres (92, 96, 100, 104, et al).
All you need to do is find the closest match to your measurements—whatever the chart says, that's the size you want in that particular brand. First, grab a tailor's tape measure and recruit someone to help size you up, if you can. If you're going to wear a dress shirt under your jacket, put one on to take measurements. You'll get better results and can use the shirt's shoulder seams and collar as a gauge for where to take some of the measurements below.
Chest
Given that it's right there on the size label, we already know the chest is the key measurement for jackets. Relax your arms by your side and run the tape around the widest part of your chest then under the armpit and across the shoulder blades. Check the tape isn't twisted because that will affect the reading. Bingo, you're done. Depending on how snug you like your jackets, or if you want to layer it over a jumper in winter, feel free to add an extra inch or two (2.5cm - 5cm).
Length
Some sizes include a letter after the numerical chest size—such as 40S, 40R or 40L—indicating the jacket is small, regular or large in length. Some size charts suggest which is best for you based on height or by length measurement. You'll find this by measuring down the centre of the back from the base of the collar.
Shoulders
The size names may refer directly to the chest and length but charts often provide additional information to help guide you. Find your shoulder measurement by standing with relaxed arms and run the tape measure along the top of the back from the tip of one shoulder to the tip of the other.
Sleeve
To find your sleeve measurement, start at the nape of the neck (the centre back) and run the tape to the tip of the shoulder. Then with your arm bent, to allow for natural movement (try putting your hand on your hip), measure from that shoulder point down to the wrist. Add the two measurements together and there's your sleeve reading.
Waist
Stand and bend your body to one side. The point where your skin creases is your natural waist. This is where to measure. Don't pull the tape too tight—you want to be able to do up the button comfortably and leave enough room to move.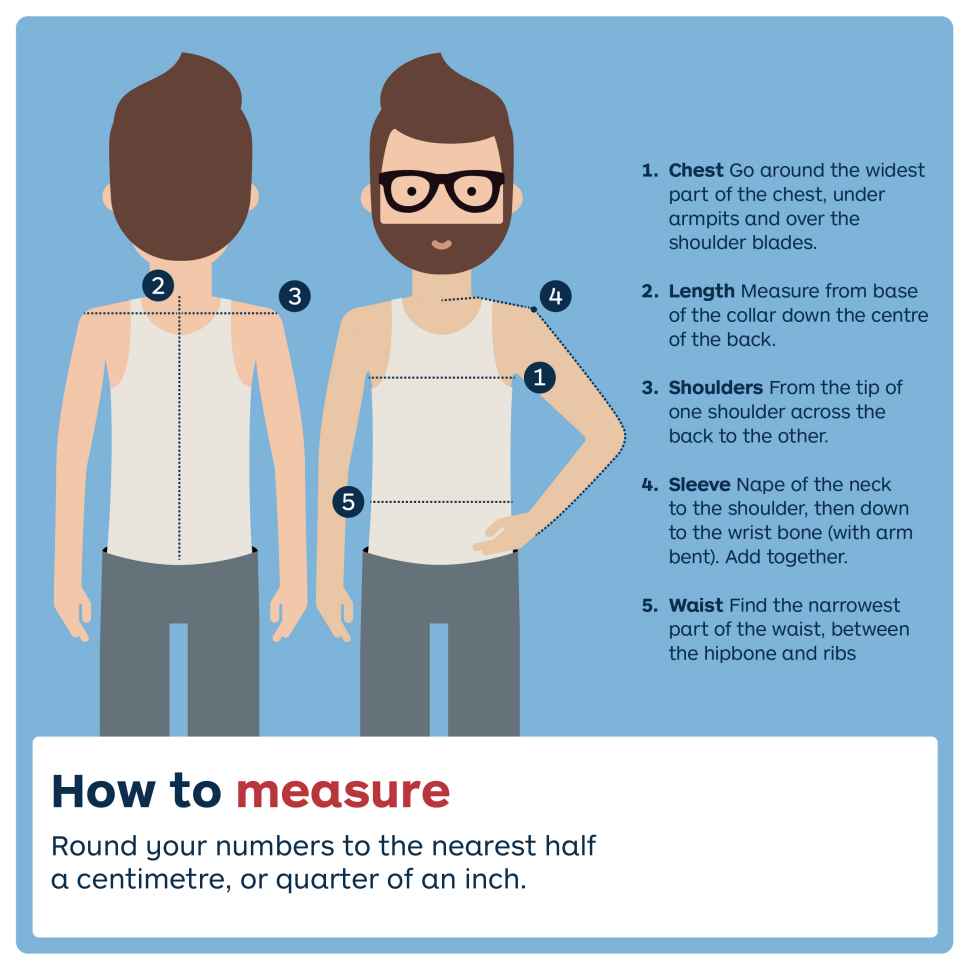 Some extra tips for the perfect fit
I've ordered my jacket, I'm all done now…

Wait, not so fast. Nothing beats trying a garment on to check the fit, so when it arrives in the post this is what you're looking for:
Sleeve: Try the jacket over a shirt and if a centimetre or two of the shirt pokes out from the jacket sleeve, well done. If you can see much more, the sleeves are too short and will appear even shorter when you try to move or bend your arm. If the sleeve hangs down over your hand, it's too long. Fortunately, sleeves can be altered. A tailor can make them a bit shorter or sometimes lengthen them if there's enough extra fabric to work with. They can make the sleeve slimmer or a touch wider if need be.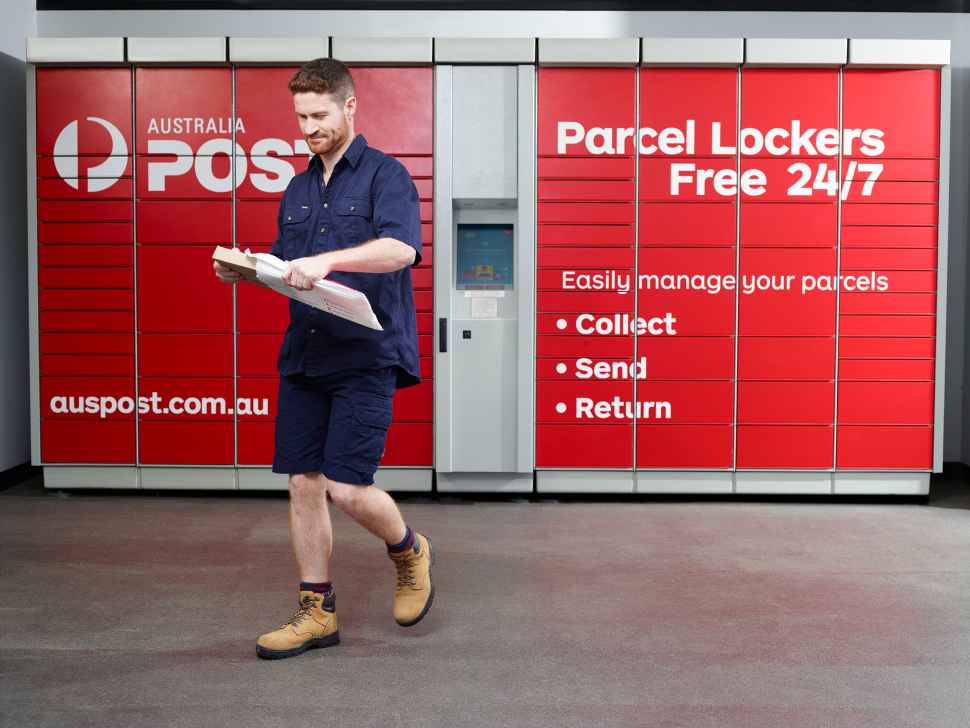 Home isn't your only delivery address
Get your jacket delivered where it's most convenient for you. Choose a free 24/7 Parcel Locker, a participating post office, or your PO Box.1

You may also like
Read more

Indulge your inner geek with Spoiler Alert!, your pop culture wonderland