Smart Home vs. Home Automation - What's the difference?
Modern technology means houses are becoming smarter with more automated features. But what's the difference between a smart home and home automation?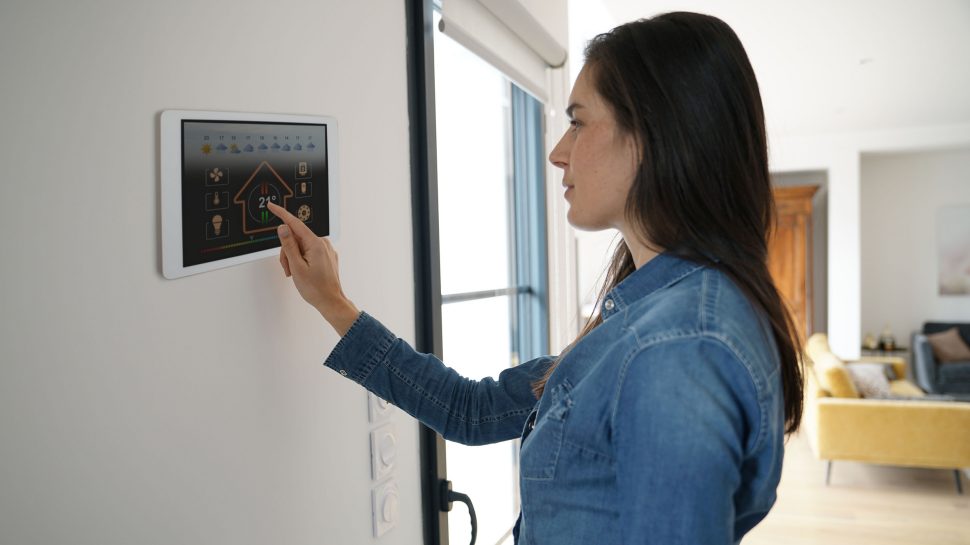 What's a smart home?
A smart home refers to a house that's equipped with "smart" features and devices. Smart devices are those that can be accessed remotely via the internet. This can include items such as smart lighting that can be turned on or off remotely using an app on your phone, or a CCTV system that you can access via your tablet or smartphone. A smart home doesn't mean all of the features need to be "smart" or filled with modern technology.
Smart appliances are convenient, as they allow you to control elements of your home while you're not present. They can also be handy for when you're feeling a little lazy and want to control your lights or thermostat from the comfort of your couch! Of course, there are still some downsides of smart features. Smart systems can have bugs that get in the way of their functionality and require updates to be remedied. These appliances can also be at risk of security threats, so it's important to ensure you're careful with your network security.
Get great value home, contents or landlord insurance
Because we reckon affordable, quality cover is something every Australian deserves.
What's home automation?

Home automation means features have been put in place to work automatically and seamlessly with technology. This can include blinds and curtains that open or close at a set time, or gates and doors that sense when a person is nearby, and open accordingly. Along with different automated features, home automation also encompasses smart home products such as CCTV systems and remotely accessible lighting. While home automation might make one think of modern, expensive homes, more commonplace features such as outdoor sensor lights are also a home automation feature.
There are several advantages to home automation. An automated home can help a consumer cut down on utility costs by allowing users to observe the usage amounts in real-time. Many automated features are convenient and allow your home to be "setup" how you like it when you get home. Being able to monitor your home while you're away can provide peace of mind, and the added security features of an automated home can boost safety.
Is home automation worth it?
The question of whether home automation is worth the effort and cost to install is largely a personal one. If you're someone who loves the convenience of modern technology, home automation features could be worth exploring. Some home automation devices can also help you save money on your energy and water bills.
Whether you have a smart home, an automated home, or a standard home, it's important to ensure you have home insurance in place. Australia Post's Home Insurance has a range of options including optional extras cover for portable contents and accidental damage.