Sarah Evans: How Bank@Post is helping to bring her regional community together
We discover how Bank@Post has transformed the humble Post Office into a one-stop-shop for locals like Strathfieldsaye bakery manager, Sarah Evans.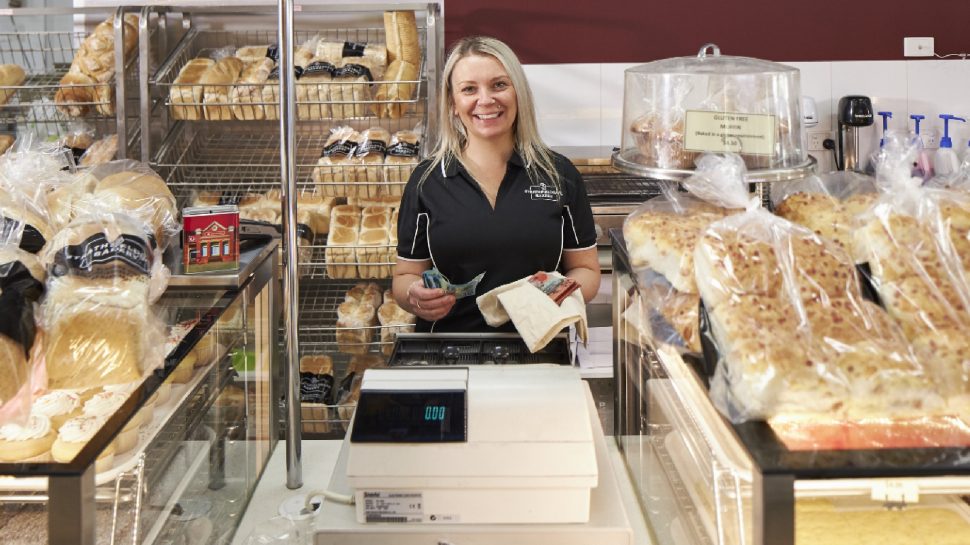 Proud local, Sarah Evans, hasn't always called Strathfieldsaye home. In fact, the bakery manager made the tree change from Melbourne to the small town outside of Bendigo nearly ten years ago and has since watched her regional community rapidly grow.   
From the expansion of local sporting teams to the increase in student numbers at local schools, the growing Strathfieldsaye community presents an exciting opportunity for small businesses in the area.
Sarah says, "Having the local community grow, for us, as business owners…obviously, it's bringing new faces to the area. It's making local businesses busier. So, all this extra work, extra people—it's amazing."  

Video: The Australia Post logo sits in the bottom right corner. A blonde woman stands outside a bakery.
Text: "Sarah Evans, Strathfieldsaye Bakery, and Bank@Post customer." Sarah and three other women work behind the bakery counter. In a post office, Sarah counts out money, then puts her card in an EFTPOS machine. She waves as she leaves.
Audio: Sarah: A lot of our customers say that our bakery makes the community. Recently, our local bank closed, so the Bank@Post has just been such a great service for our local community and for our local businesses.
Video: The Australia Post logo appears on a red background.
The real benefit of convenient banking  
Despite this growth, regional communities like Strathfieldsaye have really felt the effects of service closures due to COVID-19. To make life easier, Australia Post's Bank@Post service allows rural customers to make withdrawals, deposit cash and cheques, and make balance enquiries at their local Post Office—all without having to venture to the nearest large town.  
"It's just such a great resource. Being 10 kilometres out of Bendigo, it saves local business owners or the local community having to commute in and out of town all the time when they can just pop to the Post Office."  

With the number of bank branches in Australian regional communities falling from 2500 to 1900 in the four years to June 2021 services like Bank@Post are helping businesses like Sarah's get back on their feet after the challenges brought on by the pandemic. In fact, her customers enjoy the convenience of the Post Office's banking services, too.  
"Often, our local ATMs or EFTPOS machines will go down. So, it's a really great resource for us to have out here because there are no other banks."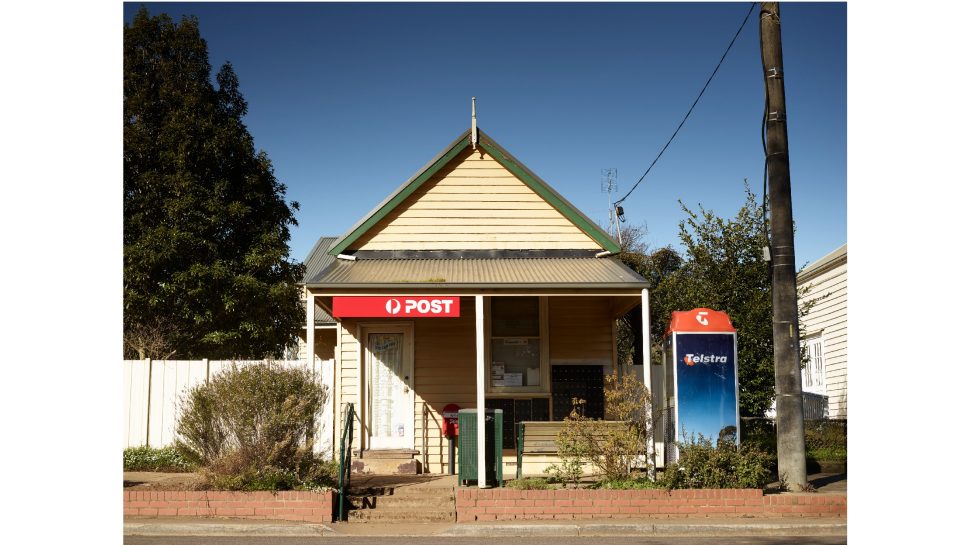 It's a win-win for the bakery and the local Post Office  
With access to more than 80 financial institutions, including CommBank, Westpac and NAB, locals like Sarah can enjoy the convenience of banking at the Post Office—leaving her more time to focus on growing the business, looking after her staff's mental health, and greeting the happy customers that frequent the bakery. Sarah says, being so close to the local Post Office is great for business.  
"They love fresh products. I love a hot pie on a cold day or a fresh salad roll on a summer's day. And it's a great meeting place. So, being just up from the Post Office, it's been actually really good for us."   

Sarah says the local Strathfieldsaye Post Office benefits from the extra foot traffic, too.   
"They say it's really good for them as well. Often people will go and do their mail or their banking and then they pop in for a cuppa, it's great. And then, same for us. People will go down and use the Post Office while they're here. So, the Post Office is definitely a drawcard for us and we're a drawcard for them."  
Creating connections, one transaction at a time 
A self-confessed "community kind of girl", Sarah values the comradery of other small business owners and community-minded locals—like Robert, who manages the Strathfieldsaye local Post Office and who worked tirelessly during the festive season to cope with parcel demand. Despite his workload, Sarah says, Rob continues to embody the community spirit she knows and loves.   
"Rob's such a character. I do know there are a lot of people who just love popping in there, even to have a chat. Rob does love a chat, that's for sure. He's made our community a better place, really. People are comfortable to go in there. He knows nearly everybody by first name. I don't know how he does it."  
And when it comes to the importance of community connections in a regional town like Strathsfieldsaye? Sarah admits they rely on the same customers each day. She jokes, "Our local customers, especially, are our bread and butter! Without them, we wouldn't be here." 

Discover what sort of services we offer through Bank@Post and find your nearest participating Post Office.