Why playing the role of therapist is so important to regional hairdresser, Cher Ney
From relationship problems to mental health issues, hairdressers hear it all. Strathfieldsaye local hairdresser and business owner, Cher Ney, explains why playing the role of therapist is so important to her and her clients.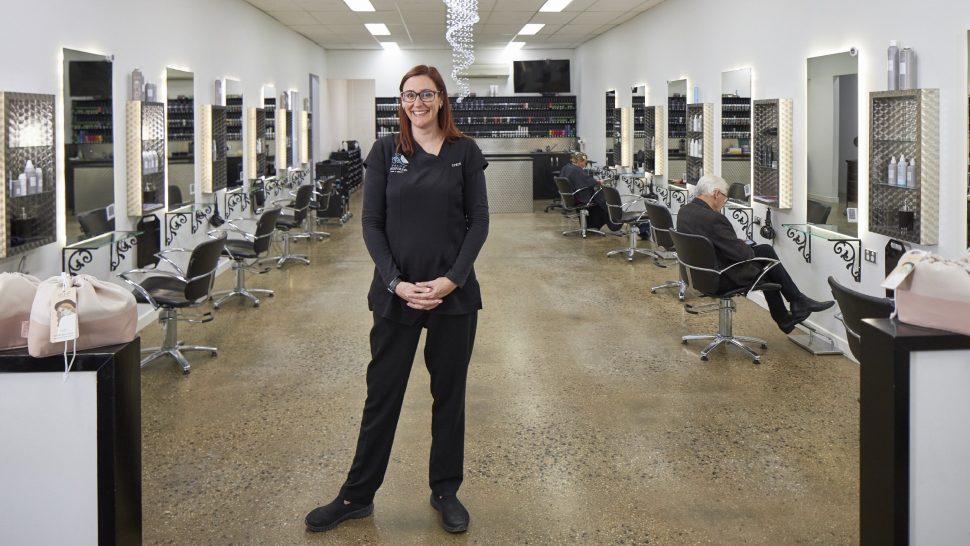 Cher Ney always wanted to be a hairdresser. In fact, she would have left school early to pursue her ambition, but her parents encouraged her to complete her Victorian Certificate of Education (VCE). Upon failing her final school year, she quickly realised what she had to do to get her dream back on track. 
Cher explains, "The government was offering a six-month pre-apprenticeship course to about 12 people and 120-odd [people] applied. I was very lucky to be able to start that. It was a passion that I always had. It just took me a little while to get started on it."  
Eventually, Cher began working at her local hairdressing salon in Strathfieldsaye, about a 10-minute drive from central Bendigo in Victoria. When her husband was made redundant from his job in 2010, Cher decided to take stock of her family's future and buy the salon from her employer. As a mother of two with one on the way, it wasn't an easy decision—but one that made sense for her growing brood.   
"My husband and I discussed it and we said, 'You know what? We need a really steady income, particularly with three children. So, we'll buy a business. We'll buy something that I love, that I'm passionate about, and we'll have that income.'"  
Ten years on, and like many other small business owners in recent times, Cher has felt the negative impacts of COVID-19 on her and her clients' mental health. Fortunately, she understands and appreciates the value her salon adds to the regional community.   
Video: The Australia Post logo sits in the bottom right corner. A woman with auburn hair stands in a beauty salon.
Text: "Cher Ney, Salon Inspired Hair and Beauty, and Bank@Post customer." Cher does a woman's hair. Cher approaches the counter of a red brick post office.
Audio: Cher: I'm Cher. I have Salon Inspired Hair and Beauty in Strathfieldsaye, and we look after the local community's hair and beauty needs. So having Australia Post here to be able to do your banking services at, it's become almost a replacement for those branches that banks, unfortunately, have had to close.
Video: The Australia Post logo appears on a red background.
The power of listening when it comes to mental health  
Cher says, there are many similarities between her role and that of a therapist. In fact, The Hair Stylists Association (HAS) has recently pushed to provide Australian hairdressers with relevant training and support to better deal with clients' mental health issues. Although, Cher admits, she doesn't feel the need to offer advice.  
"I think the beauty of it for them is that we're not there to analyse their feelings. We're just there to listen to them. There's no judgement. That's not necessarily our job. It's just to hear what they're saying. Just to hear them."   
Clients take solace in chatting with her about deeply personal matters, Cher explains.  
"In another salon I worked in, I had a lady that came in and her husband had passed away due to cancer. She told me that on the very first visit to the salon and she was a client for a few years before I moved away from that salon. I think it's definitely therapeutic for some people to be able to talk to someone that doesn't know them personally, or who doesn't know their situations intimately."  
Cher continues, "It's really nice that they feel that they can open up to us."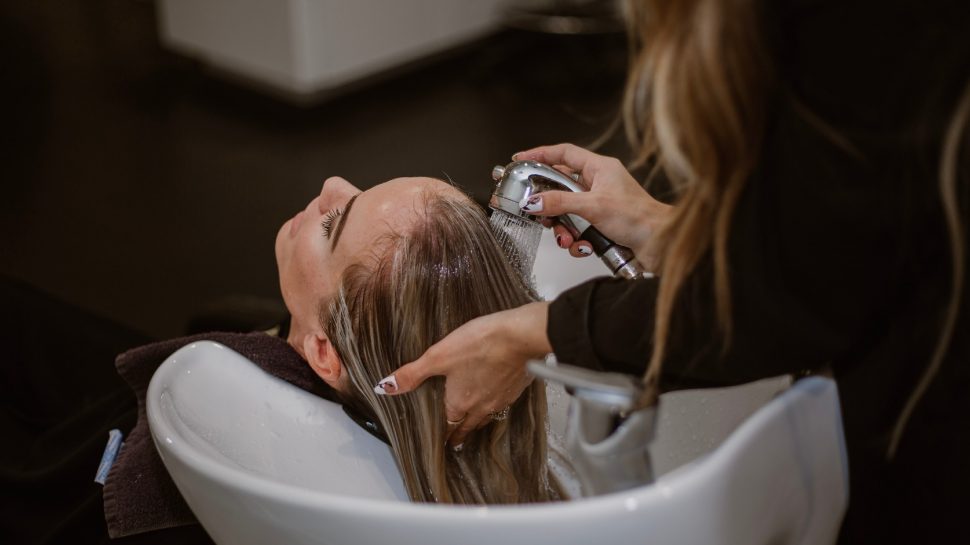 Creating connections in the community is all part of the job   As a local business owner of 10 years, it's no surprise Cher knows her regional community like the back her hand—and it's this 'everybody knows everybody' concept that seems to be Strathfieldsaye's biggest drawcard.   
At her local Australia Post, community is everything. With the introduction of Bank@Post, a service that allows customers to complete transactions from their local Post Office, Cher now finds it safer and easier to do her business banking with people she knows and trusts.  
"I know Rob and the guys and the girls in there. It's nice to go in somewhere and they know who you are. They can have a conversation with you about what's happening in your area. The convenience of using the Bank@Post services as well is just an added bonus." 
Whether banking at her local Post Office with Rob and the team or sharing stories with her longstanding clients during a salon treatment, creating positive connections is all part of the job, says Cher.   
Discover what sort of services we offer through Bank@Post and find your nearest participating Post Office.