Jo Stanley: Creating a radio station for richer conversations among women
As part of our Inspiring Australians series, we talk to Jo Stanley about how comedy launched her career path in radio, the missing piece in conversations around gender equality and starting her own radio station, Broad Radio.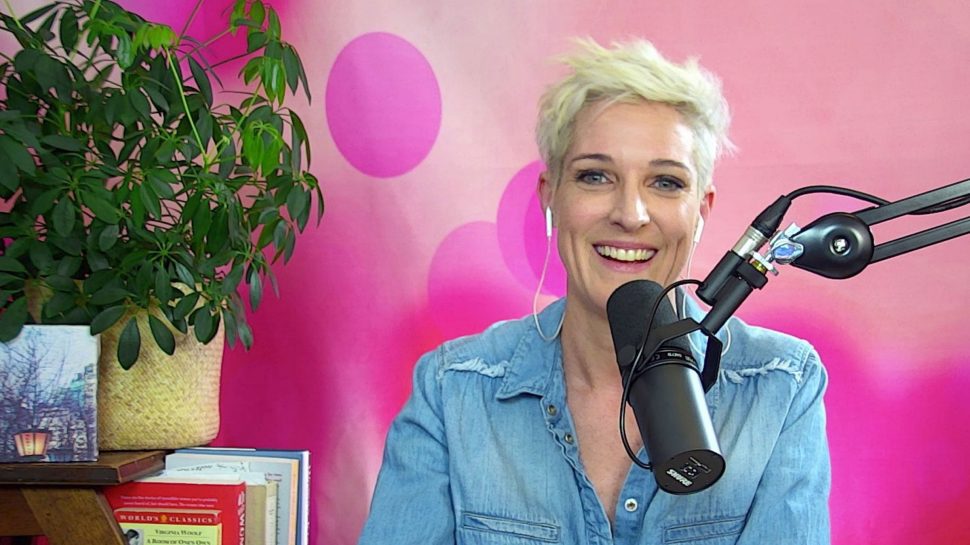 Jo Stanley met her destiny while performing stand-up comedy at a dingy pub in Melbourne. The Head of Programming at Fox FM was in the audience and by the time the night was over, Jo and her stage partner, Jodie J. Hill had landed a Sunday evening slot at the station.
It was a sharp pivot from her previous role as a venue manager and would be a significant turning point in her life. That weekend stint turned into a week day morning spot and soon after, Melburnians were waking up to The Matt and Jo Show.
"I suddenly had a career path and financial security that I never had before," Jo says. "But more than that, I had a sense of purpose. I now had a voice to speak about what really mattered to me that could make a difference for others. It changed my life."
The Matt and Jo Show dominated the airwaves for a decade. As Jo built strong rapport with her listeners, she also found her purpose as an advocate for justice and gender equality. Hardly surprising considering that she grew up around strong, independent women who lived by the same purpose.
"I was raised by my single mother - and my two grandmothers had real impact on me too - they were all incredibly loving, kind and compassionate. And really funny too! Mum was a third wave feminist and a born activist. She instilled in me a great sense of feminist passion but also empathy for people from other walks of life.
"I was keenly aware of gender equality and that life was harder, partly because we didn't have a male in the house. Mum taught us that equality and justice are our birth rights and we needed to fight for it - not just for ourselves, but for everyone."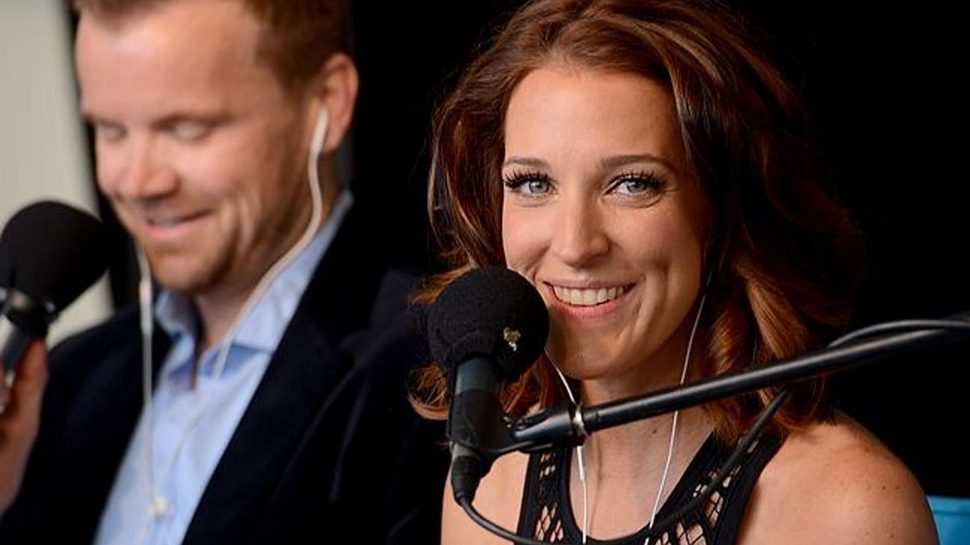 Making room for compassion in gender equality
Jo's work in gender equality gradually revealed to her the missing pieces from conversations in this space. One such piece, she says, is around how gender equality isn't a win-lose situation.
"When women are equal, everyone wins. It's not about taking anything away from men. I get really upset by the toxic masculinity that stems from patriarchy and gender stereotypes. I know men are hurting from being silenced this way because of their mental health issues and suicide rate.
"This is why I also believe that the pursuit of gender equality has to come from a compassionate place. Gender inequality is dispassionate because it assumes that one person matters more than another and that's not true. We need to take a kind, compassionate and generous approach to these conversations."
To be a good conversationalist means first being a good listener. Jo says her broadcast career trained her well in this area. Every day she would take phone calls from listeners who shared the most "moving, interesting and remarkable" parts of their lives with her. She recognised the privilege in receiving those stories and the responsibility to treat them with utmost care in bringing them to life.
"You'd spend about 90 seconds with someone on the phone but you can hear so much in that time. You get really good at hearing a change in tone, the spaces between their words or their breath. I loved that about radio. It's really changed the way I interact with others and my curiosity about life."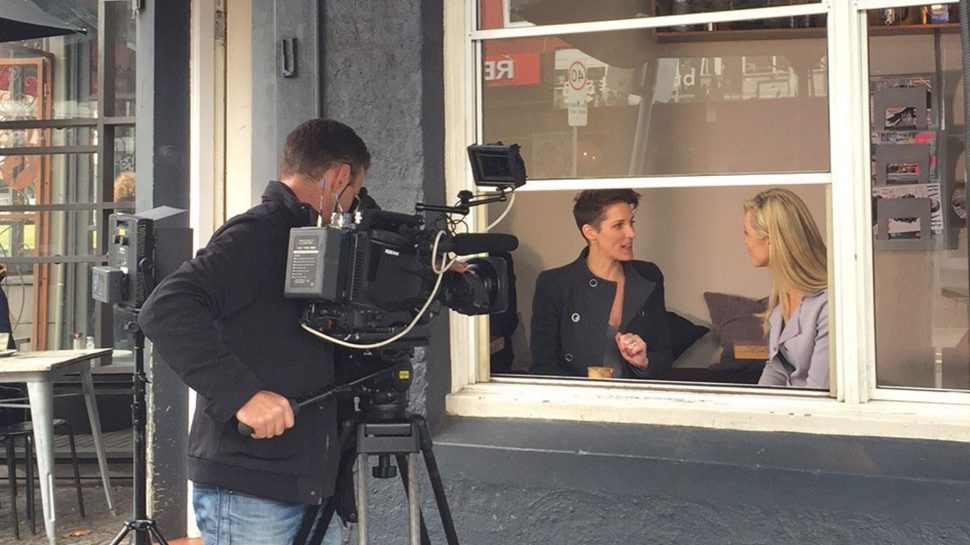 Carving a space on the airwaves for women
After leaving Fox FM in 2013, Jo joined Anthony Lehmann as co-host of the Jo & Lehmo show for Breakfast GOLD 104.3. Over the last two decades she's also appeared on various television shows including ABC, Comedy Channel and The Project on Channel Ten.
Jo was devastated when the Jo & Lehmo show came to an abrupt end in 2017 but stepping back from the industry gave her new perspective. She noticed that there were numerous radio shows targeting men above 40 but none for women in the same age group.
The other thing that struck her was how women in media tend to "disappear" after crossing a certain age - more so if they are First Nations, LGBTI or women with a disability or of colour. In Jo's eyes it was clearly a hugely missed opportunity.
"Women at this age have so much to offer. They have the wisdom of life experiences, a strong sense of self and more time to give back because their kids are grown. Why wasn't anyone tapping into this incredible potential?"
She took her pitch to different radio stations and was told that there was certainly an opportunity, but it wasn't a priority. Then COVID-19 arrived in Australia and the lockdown inspired her to dive into the deep end by starting her own radio show. Broad Radio launched in November 2020.
Branded as radio for women by women, the weekly hour-long shows are currently live streamed on Facebook and YouTube. Jo's ultimate vision is to grow Broad Radio into a 24/7 programmed station. Its tagline, which ends with "…because we all have more to say" is a nod to the richer and deeper conversations that can be had with women over 40.
The topics run the gamut from managing ageing parents and older children, family violence, women in sport, maternity wear that's helping keep women in the workforce and even newfound libido. Jo says, "I want women to know that there's more inside us than we ever imagined."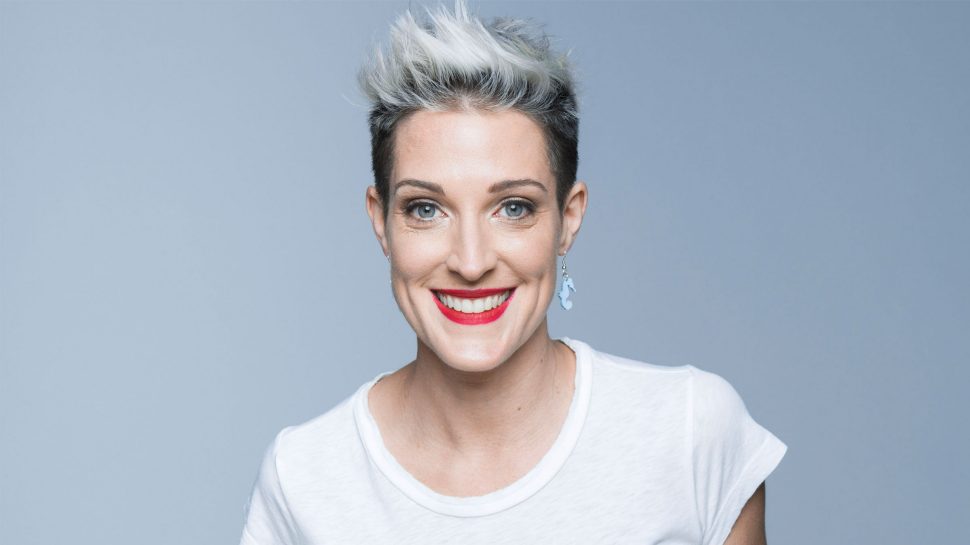 Change in the air
Jo has a full plate these days. Apart from driving Broad Radio, she's also an ambassador for Smiling Mind and a patron for Lighthouse Foundation and Wellsprings for Women. Broad Radio has also launched with a charity partner – Women's Housing Limited.
"Much of my work is with organisations that support women and children," Jo says. "I've witnessed the incredible strengths that women can bring to a community, but circumstances often make it difficult for them. I'm driven to help lift them up so they can reach their full potential."
In the lead up to International Women's Day 2021, Jo was the host for the Equality Alliance event that addressed Australia Post employees. She calls the role "an extraordinarily powerful undertaking" that involves women having "fantastic and necessary" conversations.
"I love International Women's Day because it's a celebration of where we've come from and an acknowledgement of how much further we still have to go. Both women and men have worked really hard in this space and now look at us coming together. There's change in the air and it's so uplifting."