Legend of Filmmaking Gillian Armstrong AM shares 5 observations on women in the film industry
Legend of Australian Filmmaking Gillian Armstrong AM discusses how the film landscape is changing, particularly for female directors.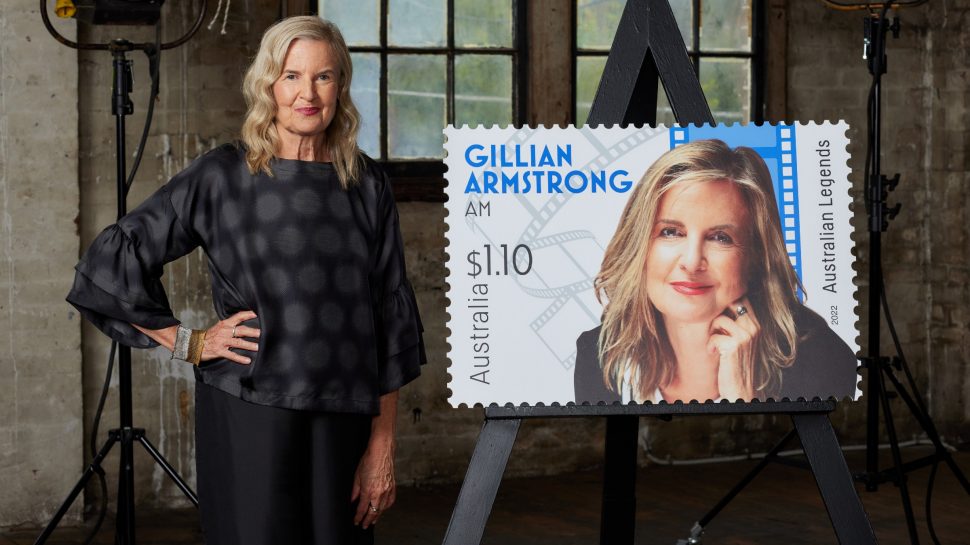 Celebrating her contribution to the Australian film industry, director Gillian Armstrong AM has been honoured in this year's Australia Post Australian Legends Awards.

As a rare female director in historically a 'man's world', Gillian has trailblazed through the global film industry, lighting the way for the next generation of female directors. Her award-winning movies (including Charlotte Gray, Oscar and Lucinda, and Little Women) have starred some of Hollywood's biggest names such as Ralph Fiennes, Cate Blanchett and Winona Ryder.

Gillian's films are often noted for their strong female storytelling and protagonists—perhaps a reflection of her life, on and off set, as a pioneer and advocate for women in film. As one of five 2022 Australia Post Australian Legends of Filmmaking, Gillian's portrait will be featured in the Legends of Filmmaking stamp issue. Reflecting on her career, Gillian makes five observations on women in the film industry and the welcome changes.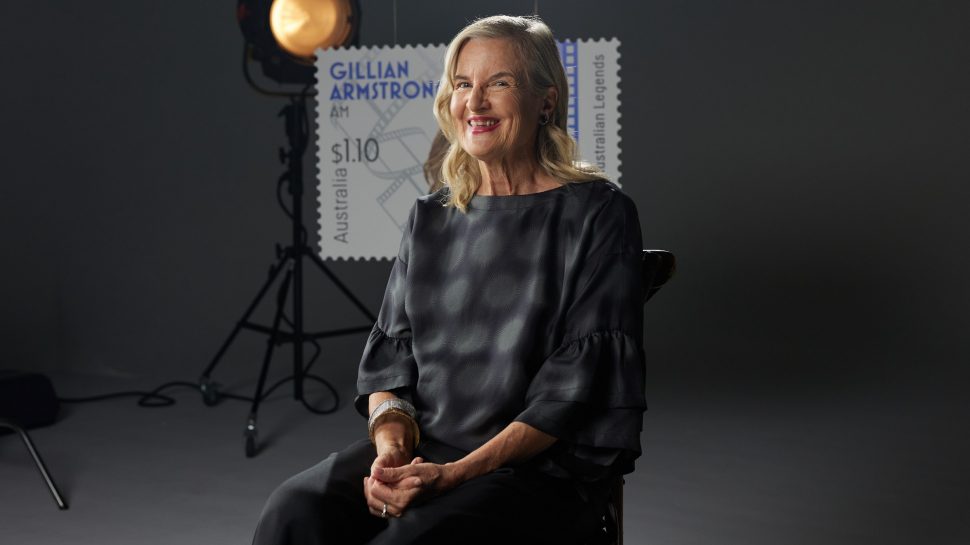 1. How art school led to Gillian being one of first female directors in Australia
Film wasn't always a part of Gillian's plan, she says, while at art school "there were no women making film, no women at all, when I grew up. So, for me, it was a process where suddenly at art school I realised everything that I was interested in, which was the visuals, acting and storytelling, came together in film".

"I feel incredibly privileged that I've had this chance to make these films that I love, and I've worked with some of the most incredible people in the world and together, we're with one focus—telling this story in the best way that we can. I mean, that's just a joy," Gillian says.
2. Female directors are making names for themselves
Gillian is thrilled that female directors, Oscar winner Chloé Zhao, and Australia's own Cate Shortland, both released successful big budget Marvel action movies in 2021. Gillian remarks that female directors bring so much to film, "I just feel I want to say how fantastic it is to see so many women directing now."

"With these films that are quite often written and directed by women, hopefully we'll see much deeper, subtler realisations of female characters and female stories," she says.

Gillian also points to this year at Sundance it was 50-50 the films made by women and by men.

"I could not be more thrilled to think of the huge number of women directors this year at the Sundance Film Festival. That's just an incredible change, really".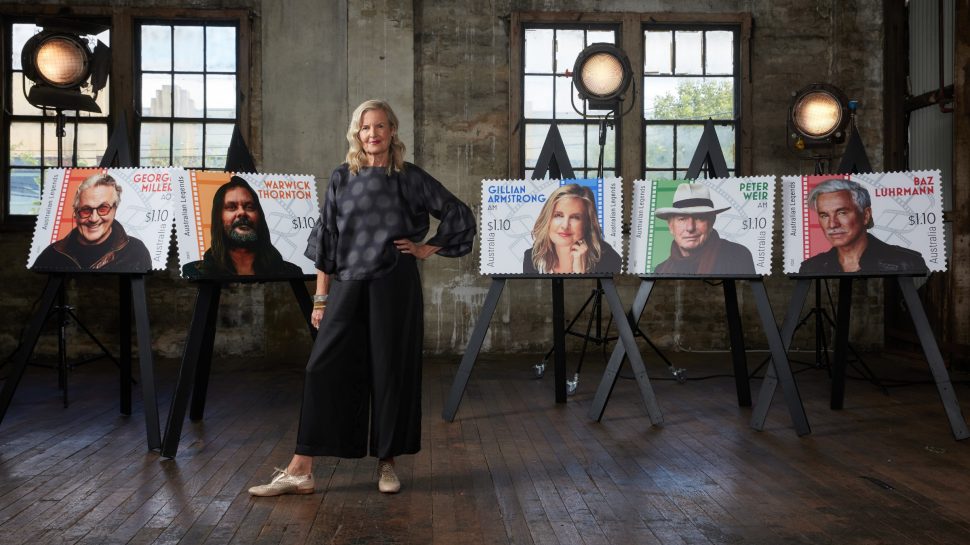 3. Female storytelling is the way forward
Another positive change with more women in the film industry is the triumph of female storytelling. "There will be more insight into women characters in all sorts of films – they will hopefully be deeper, more complicated," she says.

She continues, "hopefully, women will finally feel they are seeing themselves, their own fears and joys, in a much richer way when, ultimately, seeing stories told to them by other women."
4. On the importance of Australian film
Gillian says that Australian film has had a deep impact on our society, "film is truly such an important part of our culture."

"I think that we all should realise how important Australian film is. When we go to the cinema, or we see our stories on TV and they tell us who we are—good and bad. We may be laughing, like at The Castle, or might be frightened, like in Mad Max, or dancing, like in Strictly Ballroom, or facing the truth—many truths—about our past, but it's so important that it's Australians telling stories to other Australians," she says.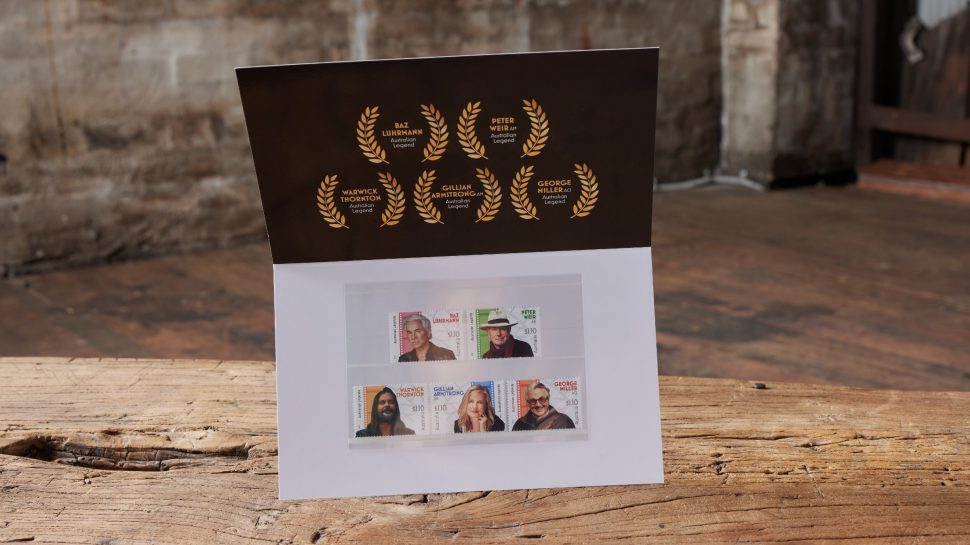 5. Why being named a Legend of Filmmaking is a great honour
"Having Australian filmmakers honoured in this way is so special because I think it's wonderful to say to all of Australia, "You know what? We are a talented country and we produce incredible people. And these Legends are part of Australia," Gillian says.

Gillian continues, "I think when I was first approached by Australia Post about being on a stamp, I was actually quite taken back. I also thought, "Oh, I wish Mum and Dad were still alive, 'cause actually, they would love to have me on a stamp!"

Australia Post honouring inspiring Australians

Read about the celebrated history of the Australia Post Australian Legends Award and see the list of inspiring past recipients.