Strengthening connections and helping communities thrive through a challenging year
From natural disasters to a global pandemic, it has been a tough and extraordinary year for many local communities. Here's how Australia Post helped our communities and customers survive and thrive through it. Full details in our Annual Report 2021 (PDF 26.3MB).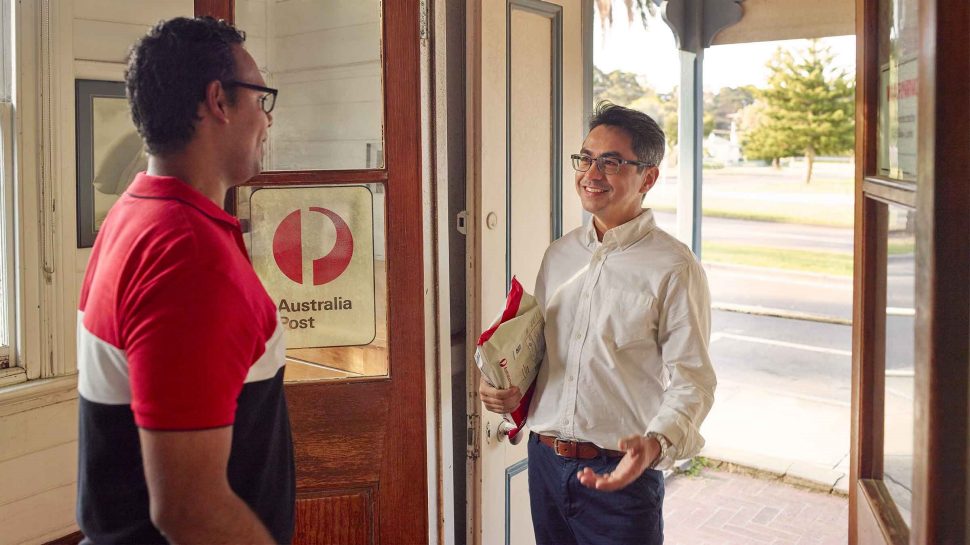 The upheavals of the past year have left many local communities across the country reeling. Pandemic-related restrictions in particular, have had a profound impact on people's lives.
Many of us have been kept apart from loved ones, only able to connect via Zoom or FaceTime. Offices and workplaces closed, forcing thousands of people to work from home. Small businesses had to shutter their bricks-and-mortar stores and, if they could, quickly pivot to online sales.
All these changes and more have helped to highlight the important role that local community hubs like Post Offices play in keeping communities connected and helping small businesses thrive.

Building strong community ties
Across Australia, especially in smaller towns, local Post Offices helped people maintain social connections during the pandemic. For example, Werribee Post Office in Victoria – which received this year's Post Office of the Year award – focused on maintaining customers' access to essential services throughout the extended lockdowns.
Werribee Postal Manager Danny Marando expressed great pride in his team's resilience and said, "2020 wasn't easy, but the way the team pulled together and went above and beyond for each and every customer that walked through our door was incredible."
As well as sending and receiving parcels, Post Offices like Werribee helped people and small businesses in various other ways. Those working from home had a place to print and scan documents and access office supplies. Online shoppers could collect and return purchases. Small businesses got the support they needed to offer products online for the very first time.
Bank@Post proved a pivotal service after hundreds of bank branches closed during the pandemic. Right now, selected Post Offices offer Bank@Post – providing vital ways for communities and businesses to conduct deposits, withdrawals and balance enquiries, especially in regional areas where there may not be another banking presence.
For example, in Nagambie in eastern Victoria, CFA Captain Allen Treble uses Bank@Post to bank the community donations they regularly receive. He said, "We go down to Australia Post at least three or four times a week to deposit donation money."
These visits invariably involve a chat with other locals too, offering a great way for Treble to stay connected to his local community.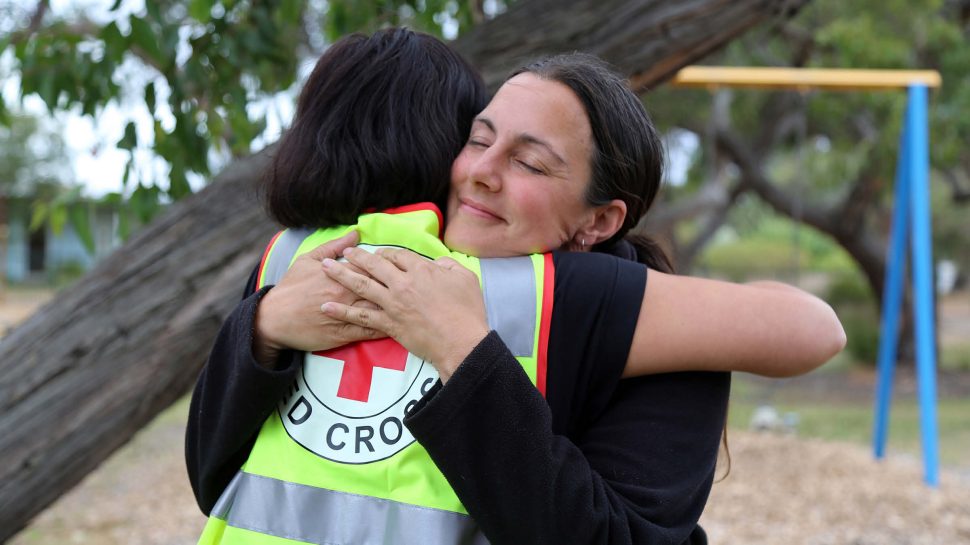 Strengthening our support for communities across Australia
The challenges of the past year placed additional pressure on many not-for-profit organisations – particularly those that provide invaluable support to vulnerable members of community.
For example, the isolation and stress of lockdowns led to a rise in mental health issues across Australia. Organisations like Beyond Blue faced the task of trying to help a growing number of people as quickly as possible.
Through our partnership with Beyond Blue, we helped deliver information and resources supporting mental health and wellbeing. So far, we've delivered this crucial material to over 1.4 million households and expanded mental health support to our small business customers.
The increasing frequency and severity of natural disasters highlighted the need for local communities to become better prepared for one. Organisations like Australian Red Cross play a pivotal role in this quest.
To help communities prepare for, respond to, and recover from disasters, Australia Post partnered with Australian Red Cross to distribute more than 186,000 postcards to households in high-risk areas reminding and encouraging them to write a plan.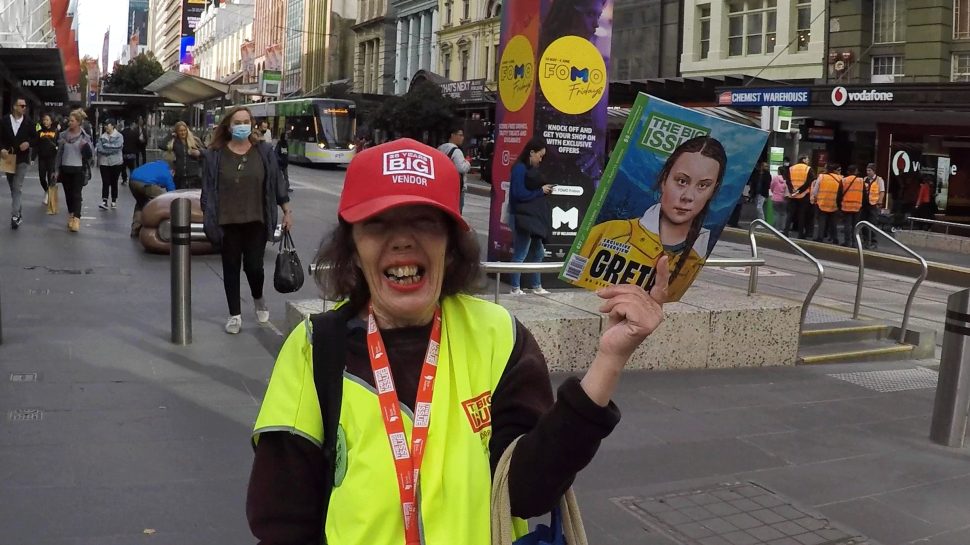 Continuing to back local community organisations
With the pandemic and natural disasters capturing much of the nation's attention in the past 12 months, the spotlight tended to shift away from other community groups who still need help and support. Yet the needs of people within these groups didn't change.
To help improve the literacy rate of Indigenous children, we continued working with the Indigenous Literacy Foundation over the past year – delivering books to children in remote communities, and promoting the Foundation by handing out over 400,000 bookmarks at participating Post Offices across our network.
And with homelessness remaining a huge issue across the country and made worse by the pressures of the pandemic, organisations like The Big Issue had their work cut out for them.
As part of The Big Issue's 25th birthday, we helped vendors increase their earning potential and provided pre-paid postcards inside the magazine so readers could write a message to their favourite vendor.

Delivering a sustainable future for all Australians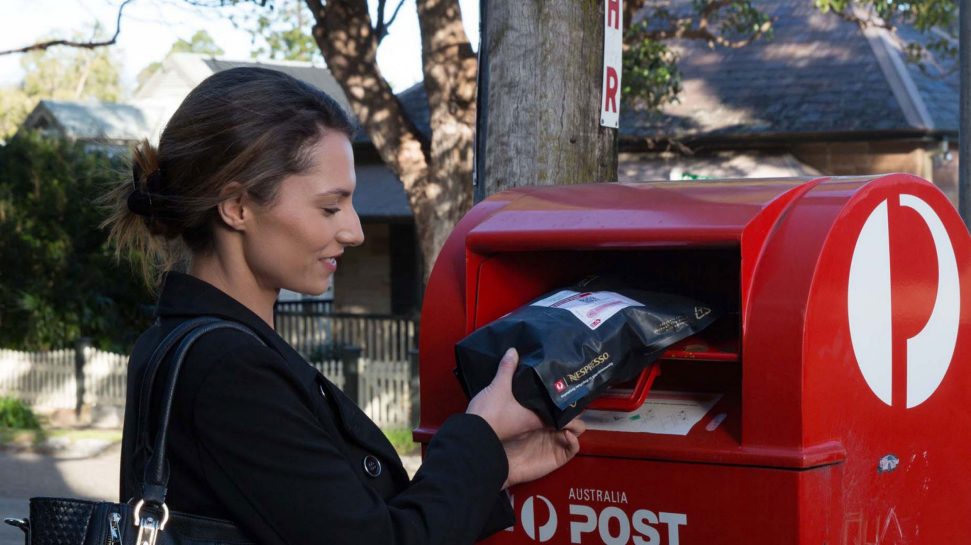 Delivering a sustainable future for all Australians