What this organisation did with a Community Grant to help young Muslims with mental health
Helping Hands is a community-based, peer-support program for young Muslim people. Here's how an Australia Post Community Grant is helping their mission.

Video: The Australia Post logo sits in the top right corner.
Text: "Introducing Helping Hands: a 2022 Australia Post Community Grant Recipient." A woman wearing Muslim robes and headscarf selects a gilded book from a full shelf, and one of many sets of prayer beads hanging from hooks. The woman is interviewed.
Text: "Hana Umer, Helping Hands Coordinator." Two young Muslim men talk and laugh at a table. There's a Six Degrees sign on a wall. One man picks up a pamphlet that reads, "Are you struggling with your mental health? We're here to help." On the Helping Hands website, 'Resources' is selected. A list appears.
Audio: Hana: So Six Degrees is an organisation initiated by Podium Productions and it's essentially in response to the growing need for mental health services within the Muslim community. We hope to serve the Muslim youth aged between 18-24 years of age and basically just support them in whatever means necessary in relation to their mental health and linking our community with programs and services that suit them.
Video: Young Muslim women sitting in a circle laugh and talk. They wear traditional robes and headdresses. A woman sticks up a poster that reads "Currently in session." 3:30pm is written in pen. A Helping Hands banner stands near a table. The woman waiting at the table stands and greets another young woman. They sit and talk.
Audio: Hana: Helping Hands runs all across Melbourne. We are in the inner city, we're in the west and we're in the south-east and we've basically partnered with mosques and our Islamic societies at universities to kind of provide the support for the people who need it and, really, what we're trying to do here is create a safe place for them. We understand that our community has needs and wants within the mental health space and we just want to make sure that we're serving them in the way that they deserve to be served. We want to create safe spaces and safe environments for our Muslim community and our Muslim youth to access mental health services, especially when we recognise that there are so many barriers to accessing mental health services.
Video: Sitting cross-legged on the floor, three young men laugh and talk. The women talk in their circle. One holds a thick book open in her lap.
Audio: Hana: The Helping Hands program has had a really interesting way of connecting our community together in the way that obviously there's a really individual relationship between the help-seekers and the help-givers where the help-seekers are, hopefully, able to feel vulnerable and kind of let go of their problems over there in that situation. But even on a larger scale and when we're talking about broader conversations, the informal conversations our help-givers have been having with people across the community has been really heartwarming to see and I think it's really shown that we're ready for this conversation and we're ready to take these steps forward.
Video: Two men sit with an ornate book open on a stand between them. 
Audio: Hana: The fact that AusPost is able to help with all of this is really telling of how we've come together as a society to kind of improve the mental health outcomes of people in need.
I think my number one tip for groups applying for the Australia Post grant is to be really purposeful in what you're trying to achieve and what outcome you want to have. In saying that, it's really important to consult your community group and make sure that their voice shines through in the application. The funds from Australia Post have really set the foundation and the base for what we can achieve in the future and we're really looking forward to seeing how we can expand.
Video: The Australia Post logo appears on a red background.
Text: "auspost.com.au/grants". 
Designed by and for young Muslim people, Helping Hands—by local Melbourne organisation, Six Degrees—was established in 2022 to provide mental health support to young members of the Muslim community.
The program connects 'Help Seekers' with 'Help Givers', who are specially trained to provide mental health support to those who may be enduring hardship. The goal is to normalise the conversation around mental health, particularly in the Muslim community, and offer a safe space for young people to access important mental health tools and resources.
Help Seekers can either book a face-to-face appointment online or drop in to one of the various Helping Hands locations—usually a mosque or university musallah (prayer space)—to access mental health and wellbeing support.
Bridging the gap between mental health support and the Muslim community
When deciding on their mission, the team at Helping Hands were adamant they didn't want to create "just another mental health initiative". It was important to design a program that adequately represented the values and belief systems that are upheld by young Muslim people in today's society.
While most Help Givers have basic knowledge in psychology, usually it's the spiritual connection between community members that offers the most benefit. Often, Help Seekers find comfort in talking with someone who has similar experiences to their own.
"It was really important to us to imbue Islamic principles within our program and make sure people accessing the program knew that it was for them," says Helping Hands Management Lead, Hana Umer.
"That's why Helping Hands is so unique because we not only connect [young Muslim people] with people who already understand their background, but also, who have a little bit more experience as to how to navigate that as well."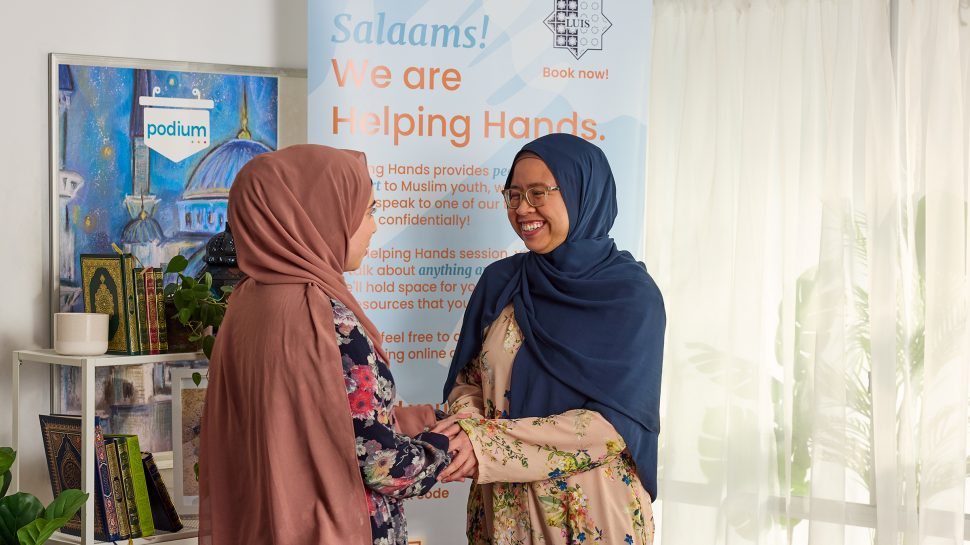 How a Community Grant is helping to spread Helping Hands' message about mental wellbeing
Funds from the 2022 Australia Post Community Grant enabled the team to provide additional training and resources for help givers and the Six Degrees team.
The grant also helped further promote the Helping Hands program at university events, community conferences and across social media—including a collaboration with Australia Post on the 'Delivering the goods' marketing campaign. These initiatives increased the presence and accessibility of the program and helped to curate a more welcoming space for people to attend the sessions.
Hana explains how these measures help to validate the work the team at Helping Hands does: "The Australia Post Grant has given us recognition, that other people also see the value in the program. I think that's really special because that's where change happens…when people sit up and say, 'that actually sounds like a good idea'."
"The validation that the Grant gave was also really powerful. Especially in communities like ours, which I feel don't always get the support that we need, in the way we need it."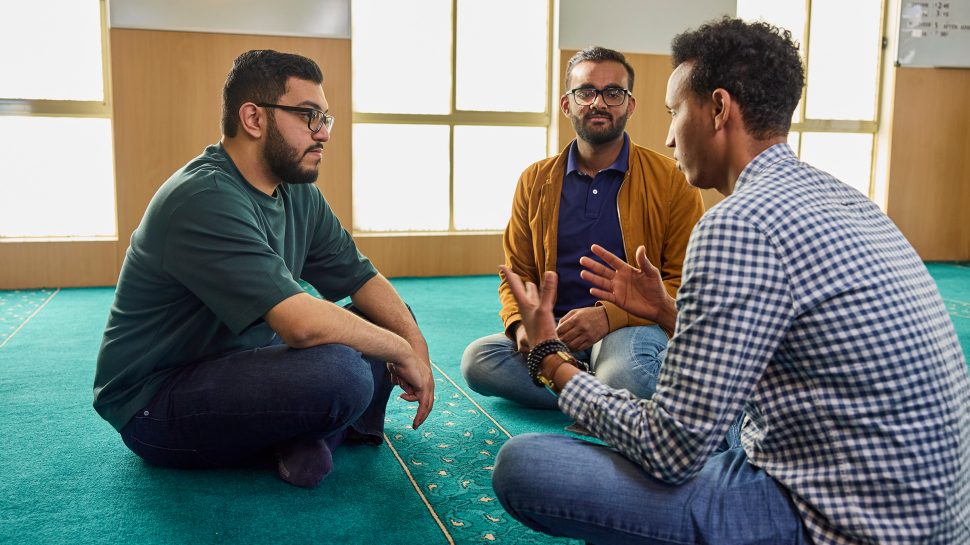 "It was beyond what we could have dreamed": The Muslim community's response to the Helping Hands program
Despite initial nervousness around how effective the program would be, Hana explains how wonderful it is to see the local Muslim community in Melbourne embrace it. She says, "I've had parents even come up to me and say, 'I think this is a great initiative. I wish my child had it in high school or in primary school'. The reception from the community has been so much more supportive than we ever could have ever thought."
Through the Helping Hands program, Hana believes the conversations around mental health are changing—not only with young Muslim people but within the broader community, too.
"Someone told me the other day, they were at the congregational prayer (held every Friday) and this elderly man turned to another and said, 'Hey, how have you been? How is your mental health doing?'"
"This came as a shock to me, as I wasn't expecting to see the ripple effect from these conversions to resonate with the broader community," says Hana.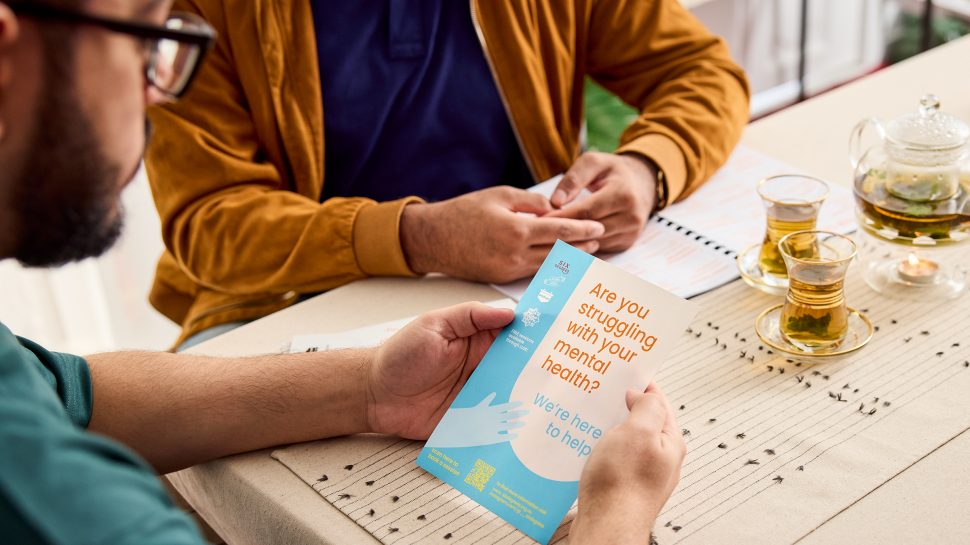 Hana's top tips for people thinking about applying for a Community Grant
Using the information on the Australia Post Community Grants web page, the team at Helping Hands were able to divide their tasks up to make the application process quick and easy. Hana's top three tips for anyone thinking of applying for grant are:
Understand the problem that your community organisation is trying to solve and how it fits in the broader landscape of interventions. This helps justify the case for why your organisation is best placed to receive the grant funding.
Try to plan the allocation of resources to further grow your organisation in a way that best serves the community in a way that maximises value for money.
Consider an evaluation approach to test the effect of your initiative on the broader community and be willing to re-evaluate, change and optimise how you serve the community based on what the community needs.
When it comes to her top piece of advice for those thinking about applying for an Australia Post Community Grant, Hana says:
"Dream big. Dream big for your community. Dream big for yourself. And dream big for your organisation…because that's when change happens."

Connecting local communities

Australia Post is delivering the goods for local communities with grants to support mental wellbeing. Because when we connect, we feel better.