Surviving the floods: Red Cross volunteers share tips on preparing for disasters
Natural disasters are becoming more common in Australia. Having a plan in place and, importantly, sharing your plan with others can help during and after the emergency.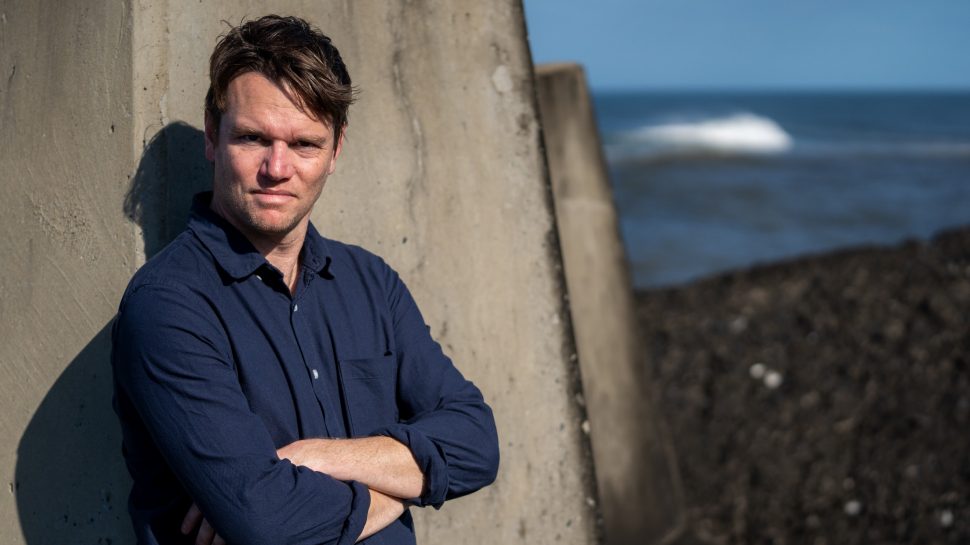 Red Cross Community Recovery Officer, James Wallace.
We know from our partner, Australian Red Cross, that at least 1 in 3 Australians will face a natural disaster in their lifetime. Being prepared can make these emergency situations less stressful and improve the speed of recovery.
Yet, when disaster strikes, what does 'being prepared' actually look like? 
To find out, we spoke to three Red Cross volunteers and an Australia Post team member who were impacted by the unprecedented floods that occurred in northern NSW earlier this year. 
Locals share their experiences
When the flooding emergency unfolded, James Wallace was living in the small town of Woodburn—which virtually disappeared underwater for a week. As a Community Recovery Officer with the Red Cross, he'd seen his fair share of emergency situations in the past. Yet, as he said, "I've seen floods before, but this time, it went far above what we had expected. I wasn't prepared enough."
Tina Cotroneo was living in Lismore and working in Ballina, and saw the ripple effects of the floods across local communities. As the Manager of the Ballina Post Office, she witnessed remarkable community spirit in the wake of the event. 
And Natascha Wernick and Callum McKillan were in the remote town of Byrrill Creek, which became cut off from the world for almost two weeks when its bridges washed away. As Team Leader and Deputy, respectively, of the Byrrill Creek Community Resilience Team, they were both on the ground helping locals through this incredibly tough time.
While the floods affected James, Tina, Natascha and Callum in unique ways, they all shared similar advice for people who want to take a more proactive approach to preparing for disaster—and their words of wisdom align closely with the recommendations of the Red Cross. 
Here's what they recommended. As you'll see, these preparations can take time, so the earlier you're ready for flood or bushfire season, the better. And don't forget, you can check your disaster readiness at any time by taking this short Red Cross quiz.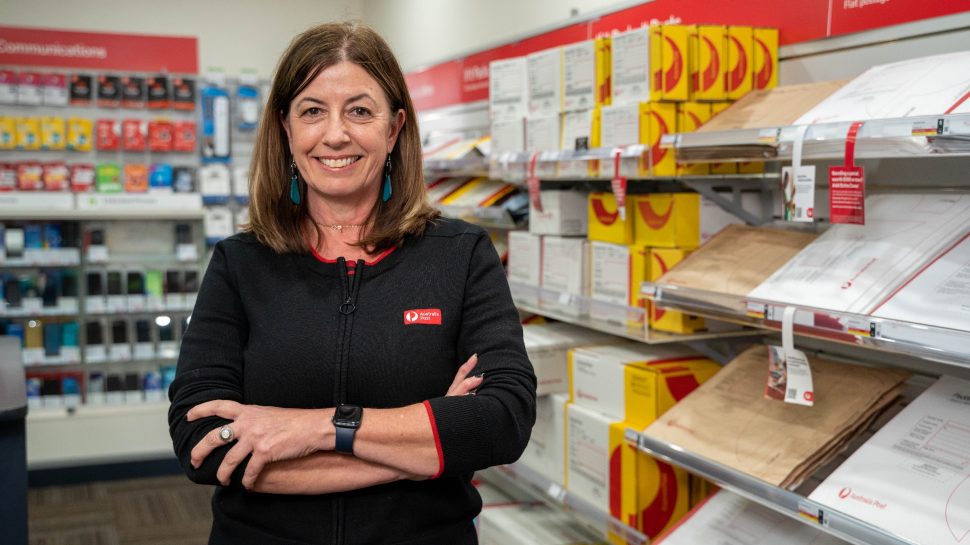 Postal Manager, Tina Cotroneo, inside Ballina Post Office.

1. Assess your risk: fight or flight?
While it's fundamentally important to follow the advice issued by emergency services, you need to assess your own personal risk as well. For example, if you are unwell or rely on medical care, then you'd most likely choose to leave a lot earlier than others. Consider your unique situation and put plans in place so you don't have to make a last-minute decision under immense pressure. 
As James said, "Don't start thinking about it on the day of the disaster. By having a plan months in advance, when you're in a state of panic, it's all done." Callum agreed, saying, "Ask yourself if you'd fight or flight. If you're going to stay, how will you support yourself? What risks does it present? Understand these risks and prepare for a one-to-two-week extended stay with no external help."
2. Get to know your neighbours
How well do you know your neighbours? And the people in your community? Getting to know your neighbours is a vital step in any disaster preparedness plan, because you'll all be relying on each other for help if or when disaster strikes. As Red Cross reminds us, neighbours are the ones most likely to help you in the event of a disaster—more so than police or emergency services.
The Red Cross Community Resilience Team model is based upon forging community connections and establishing strong communication links. "Clarity around communications is important—for example knowing whether phoning them is going to be the best way or sending them a text message. Also, understanding the needs of different areas of the community and different demographics within the community, which also helps build stronger friendships and resilience," said Natascha.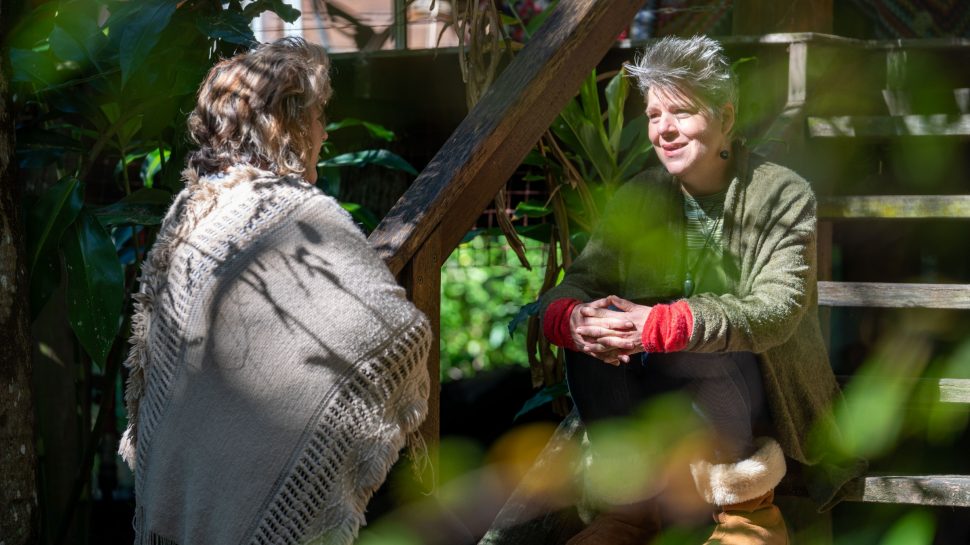 Team Leader of the Byrrill Creek Community Resilience Team, Natascha Wernick.

3. Pack a 'grab and go' bag
Having a bag packed and ready to go at the start of bushfire season or before major weather events is a great idea. Take the time to plan and pack an emergency 'grab' kit filled with the essentials you'll need in an emergency—including everything from medications and ID to sentimental photos and important documents. The Red Cross has a helpful list of what to pack.

4. Agree on meeting places
It's a good idea to choose a few different meeting places—such as your letterbox, a local community centre, and even a nearby town. You can't predict where you and your loved ones will be during a disaster, or where the emergency will happen. By planning ahead, you know where you can go, and you can plan safe routes out. 
Check in with your local council or other groups about where it's safe to evacuate to in an emergency, and make sure your family and neighbours know your plans. As Natascha explained, Byrill Creek now has different designated evacuation zones for floods and fires so that helicopters can safely land. 
5. Check other supplies
As well as your 'grab' bag, think about any other supplies that could help in an emergency situation. Pets and animals will need food and shelter—having a plan in place for them is important. 
Also think about fuel and other stock you'll need if you're planning to stay. "Here in Byrrill Creek, we know that during natural disasters, the power will go out—so we need fuel, generators, pumps and extra equipment to help our community respond," said Natascha.
6. Look after your mental health
Natural disasters can take their toll on people's emotional wellbeing. "When normality goes out the window, so does your sense of security. And in the days and weeks afterwards, your diet and overall health are compromised. You might not look after yourself. Personal self-care can disappear without realising," said James. "Then there's the trauma. You don't have to lose your home—vicarious trauma is common in close communities."
The Red Cross has some wonderful resources on coping after a crisis, including tips on how to look after yourself and your loved ones, and people you can turn to for help. Or, check out the Beyond Blue website, which has handy information about looking after your mental health following a disaster.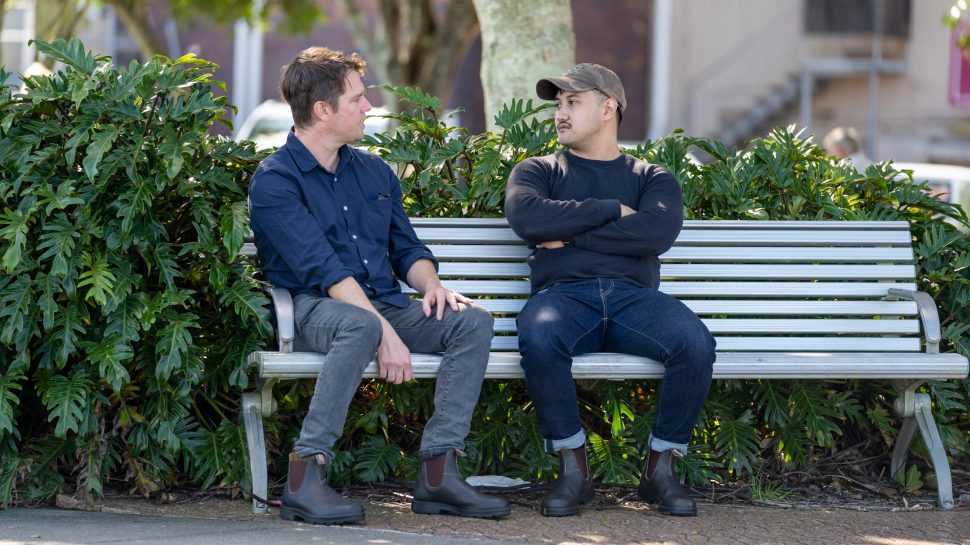 James chats with another local of the Woodburn area.

We're in this together
If there's one thing that James, Tina, Callum and Natascha emphasised, it's the resilience and strength of local communities. For Tina—who helped coordinate mobile Post Office vans to bring services like banking, bill payments and mail redirections out to people who had lost their homes—there was an incredible sense of community spirit. "People's generosity blew me away. The whole flood brought the community closer together," she said. 
James agreed. "I've noticed that neighbours and neighbourhoods have gotten to know each other better. This is so important for building resilience, which is so valuable moving forward."

Australia Post proudly partners with Australian Red Cross
Whenever disaster strikes, Australia Post and Red Cross are there to support and help communities get back on their feet.