The Hamper Emporium: Staying ahead with Express Post delivery
Fresh gourmet products and personalised branding are strong drivers of The Hamper Emporium's sales volume. However, the business' key differentiator is its express delivery service.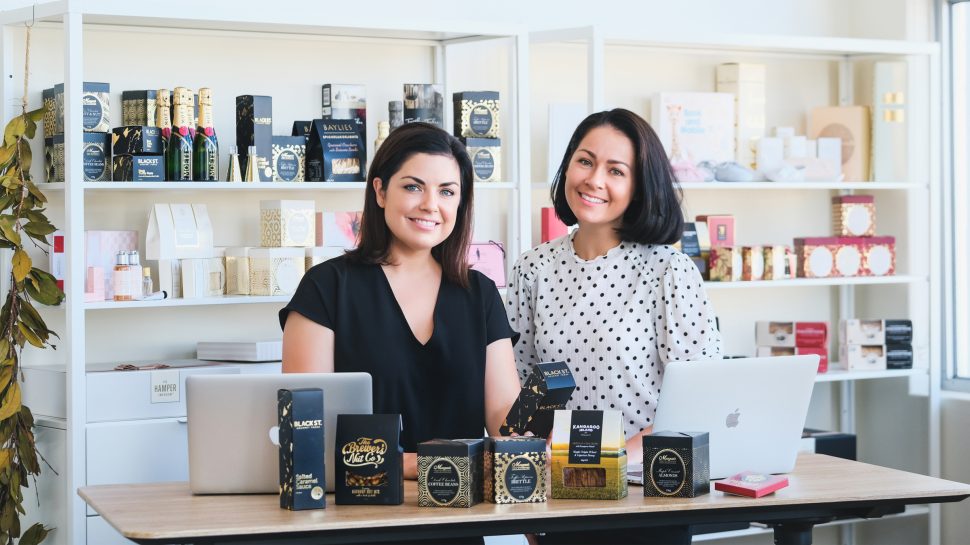 It all started when a customer requested staff gift hampers from Emily McWaters' gourmet food wholesale business. "It wasn't something we'd done before but customers loved them so we kept making more," says Emily, CEO and co-founder of The Hamper Emporium.
As gift hampers began contributing significantly to cash flow, Emily eventually decided to sell the wholesale business to focus on selling hampers online. She quickly understood that one of the keys to a competitive eCommerce business was to listen closely to consumer feedback and demand. This practice soon became the cornerstone of The Hamper Emporium's 10-year success.
"Every action is carried out with the customer in mind regardless of the area of business," says Emily. "Whether it's warehousing, marketing, customer service or buying, our ultimate goal is to deliver products of superior quality and value, on time and in perfect condition."
The Hamper Emporium now ships over 150,000 hampers each year on average with 15% of its sales coming from international customers sending gifts to recipients in Australia.
The business' range includes gourmet food and wine hampers, baby hampers and beer hampers. Hampers are packed daily with the freshest and highest quality gourmet products. This plus the option of personalised or corporate branded hampers are obviously strong drivers of The Hamper Emporium's sales volume. However, the clincher is its promise of fast delivery. This feature becomes a key differentiator for the business when peak shopping periods roll around.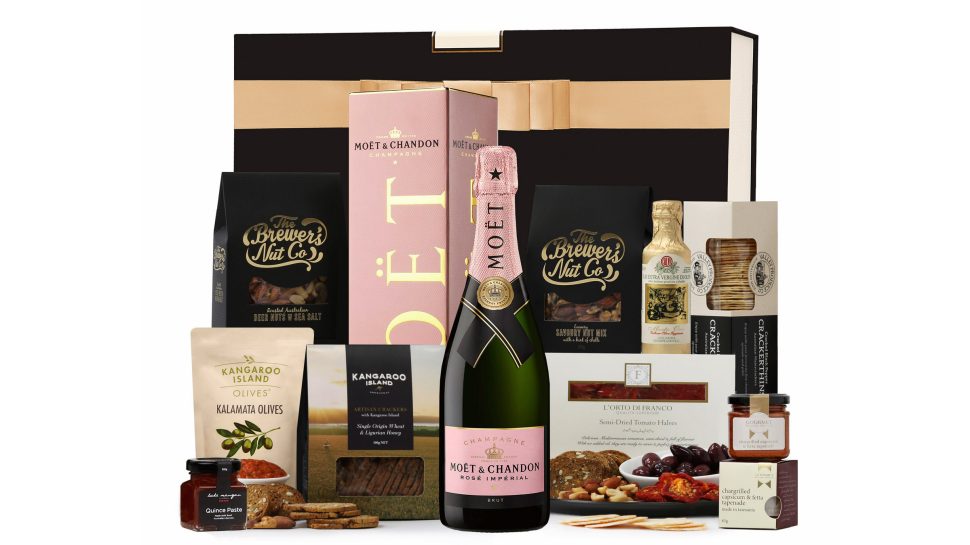 The need for speed at scale
About 75% of The Hamper Emporium's sales take place in November and December, peaking at around 8,000 hampers a day.
"We process over a million hamper contents at Christmas, and placing items into a box isn't as easy as you might think! It requires accurate production planning, warehouse space management and product movement to meet our goal of dispatching every order within four business hours."
"Every year we get better at preventing bottlenecks and double-handling, and we now have a high level of automation. Our most valuable investment has been installing a conveyor system to transport our finished hampers to the dispatch area."
"When an order comes in a hamper gets picked from its dedicated area, the custom gift card is attached and then it's transported to the end of the warehouse for Australia Post to pick it up."
The Hamper Emporium's warehouse is equipped with a leather embossing machine, a commercial jewellery engraver and a sales ribbon printing machine. This means it doesn't need to outsource these services and can maintain control over quality even during seasonal peaks.
"This also means a large range of our items can be personalised and delivered across the city with a same business day turn around, where some of our competitors will take up to 14 days," says Emily.

Did you know?
The week before Christmas is Australia's peak week for express shipping, accounting for nearly 32% of all parcel deliveries in 2018 – compared to an average of 19% across all other weeks.1

Last-minute gifts demand express delivery
On average, 20% of The Hamper Emporium's customers upgrade to express delivery. In the week before Christmas however, demand for this service skyrockets to 90%.
"The express delivery upgrade is very important to our customers at this time and we're able to meet our biggest last minute sales because Australia Post handles it so seamlessly," says Emily.
"The last thing we want is to have our extra sales volume still sitting at the back dock waiting to be picked up. Even when we exceed our forecast volumes, Australia Post still hits the same delivery timelines for these extra parcels. We know they won't get left behind."
Emily initially partnered with Australia Post because of its competitive pricing for delivery to regional areas. Its reliability and superior track and trace capabilities have since led her to make it the business' preferred carrier.
"Australia Post has helped make our business scalable with consistent pick-ups and extra trucks at late notice," she points out. "You can't compromise on getting orders out quickly even if they are personalised. When placing repeat orders, customers will always remember how slow or fast they received their last order."
Customer feedback is still held in high regard at The Hamper Emporium and now guides new product development and strategic decisions. For example, hampers are now shipped in custom-made presentation boxes rather than baskets to avoid items being displaced and damaged.
All this instils confidence in The Hamper Emporium to consistently make good on its promise of high-quality gifts that are beautifully presented and delivered in time for a special occasion.


Stay competitive with fast delivery
Delight your customers with same-day, next-day and Saturday deliveries.

Find out more