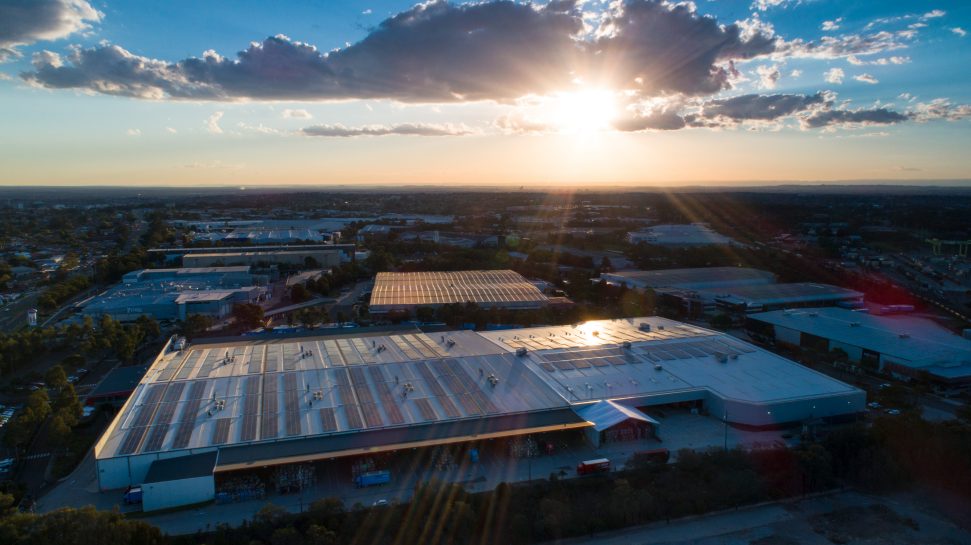 Sydney Parcel Facility Solar Installation
In December 2017, we installed a 2.1 MW solar array at our Sydney Parcel Facility, making it at the time one of Australia's largest on-roof commercial solar facilities which is forecast to deliver $800,000 in savings when operating at capacity.
Greenhouse gas reductions
The new solar system at the Sydney Parcel Facility will deliver a 2,260 tonne reduction in greenhouse gas emissions – enough to power 40 Post Offices or 440 average Sydney homes.

Nationwide Solar Installations
We have been progressively rolling out the installation of on-site solar systems across Australia. As at December 2017, 49 systems have been installed. This includes over 14,000 panels with a combined capacity of 3,833 MW's. The systems together provide enough energy to power 900 homes.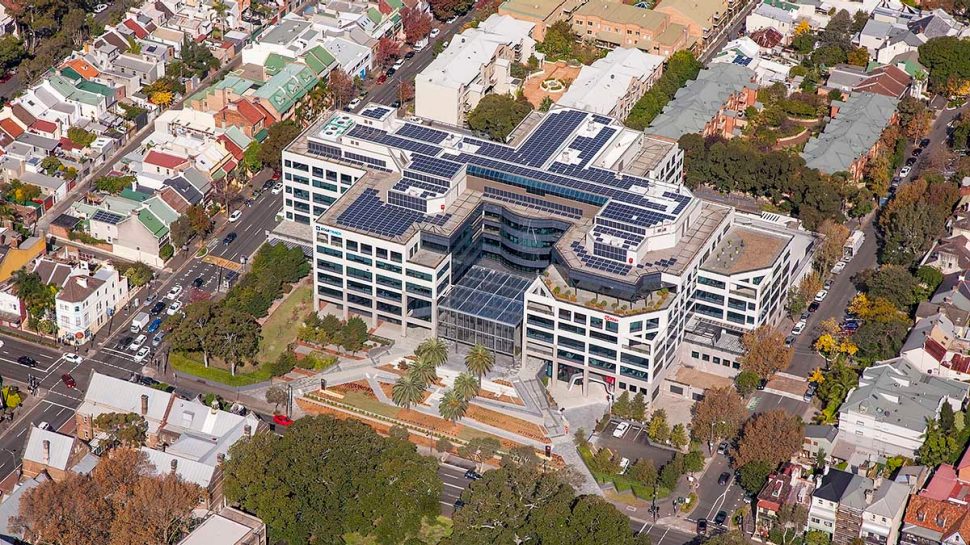 StarTrack House 5 Star Green Star Certification

In 2014 we invested $45 million to upgrade StarTrack House in Sydney, which has been Australia Post's NSW headquarters for nearly 50 years. StarTrack House, certified 5 Green Star, now includes our second largest rooftop solar array with a capacity of 370MWh of electricity per annum.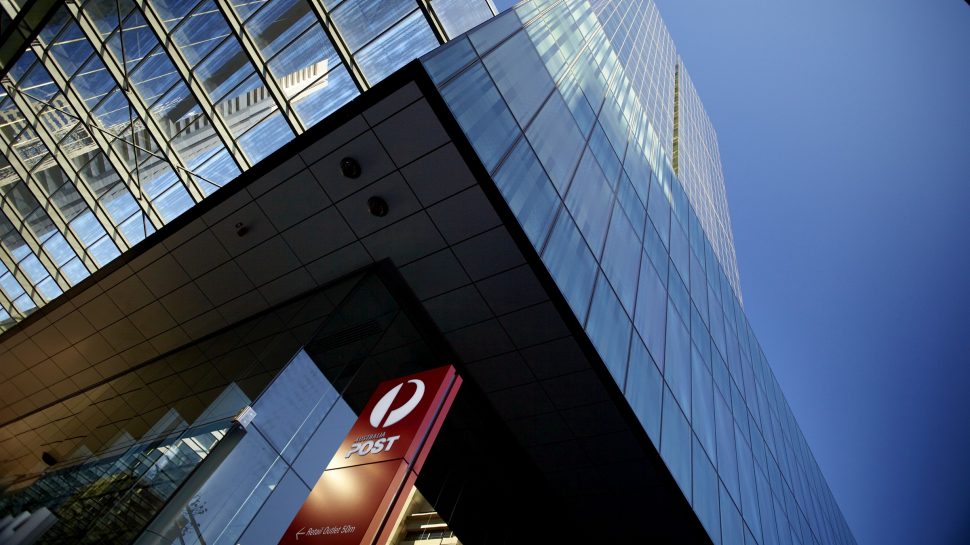 Bourke Street 5 Star Green Star Certification
Our corporate headquarters in Melbourne, 111 Bourke Street, is soon to achieve 5 Star Green Star certification following a full building refit.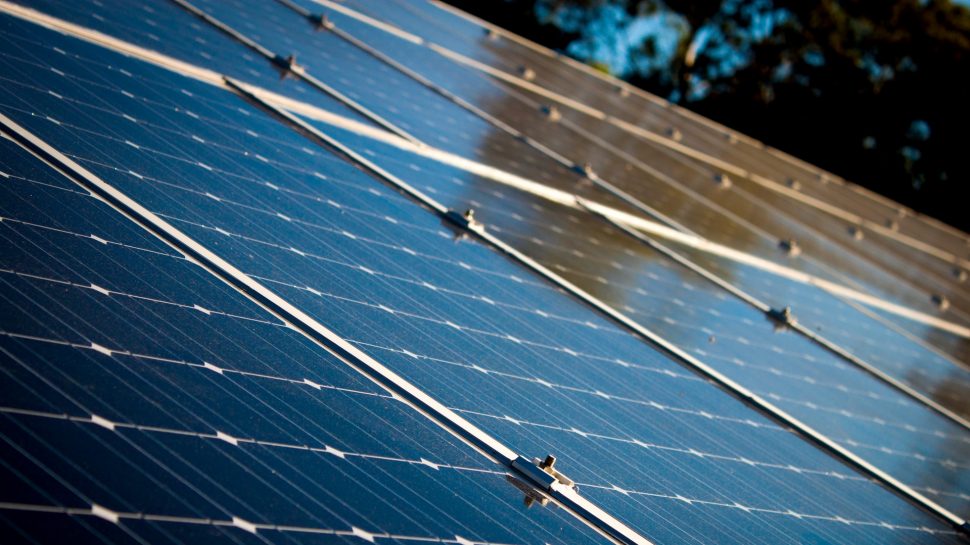 Energy efficiency
We kicked off the National Energy Management Program (NEMP) in 2010 and continue to roll out energy efficiency and renewable investments, including Australia's largest single on-roof solar system. This resulted in cost savings and avoidance of $40 million and reduced emissions by over 20%.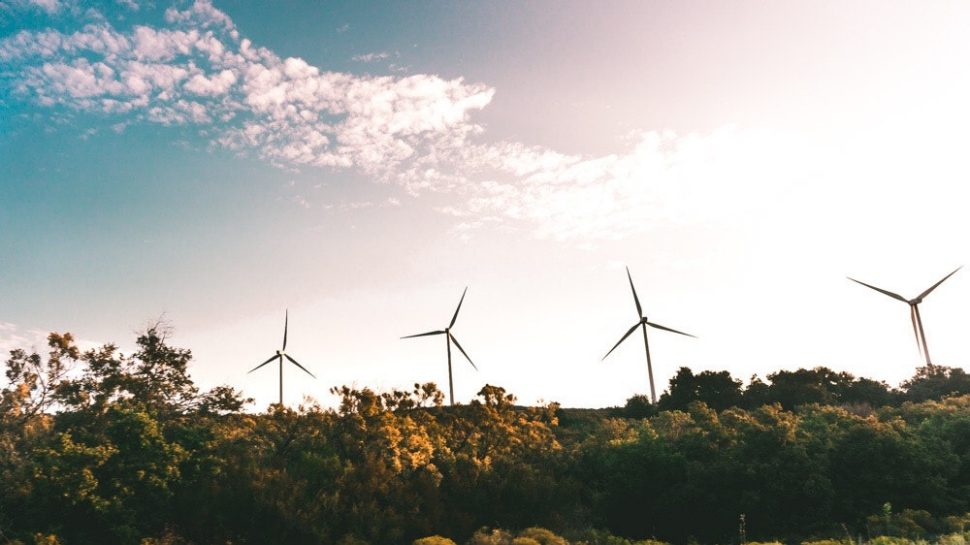 Changing the way we buy our electricity - Melbourne Renewable Energy Project (MREP)

We are a founding partner in the Melbourne Renewable Energy Project (MREP) which has brought together a consortium of fourteen organisations. The members have committed to purchase 88 GWh of electricity per year from the Crowlands Wind Farm under a long-term power purchase agreement. This has enabled Pacific Hydro to construct a new 39 turbine wind farm near Ararat in Western Victoria.
The wind farm will start generating Renewable Electricity in the first half of 2019, with a total capacity equivalent to powering 17,600 households and saving 96,800 tonnes in Greenhouse Gas Emissions for the state of Victoria.