Top 30 on-trend winter jackets and coats for 2020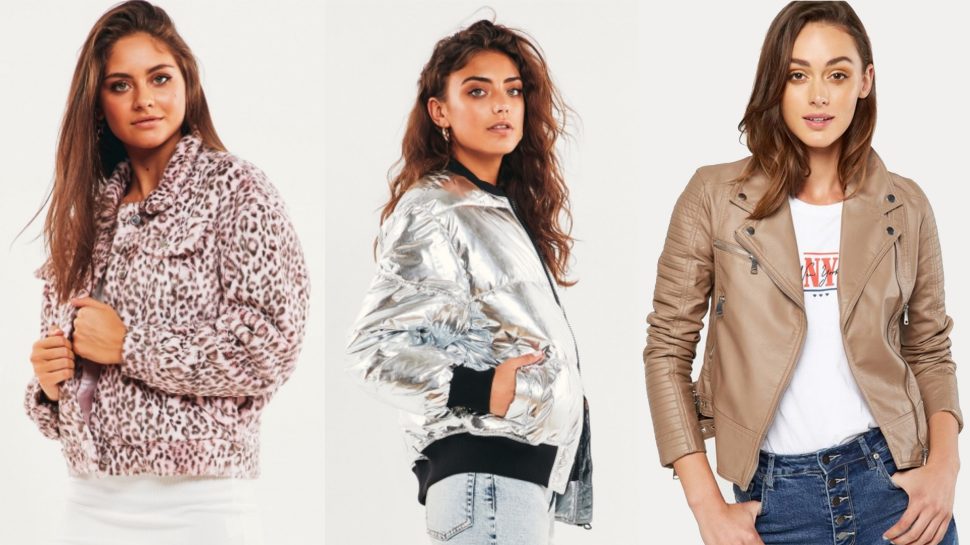 It's well and truly winter here in Australia, and my goodness is it getting cold! With brands releasing their Autumn/Winter collections, it's the perfect time to head online and go shopping (before you well and truly freeze).
Some of our favourite trends from the international runways are trickling through the Australian high street and we're so excited to share with you some of our favourite on-trend winter jackets and coats from some amazing Australian online retailers.
And trust us, there's something here for everyone's budget - because who says you can't be on-trend on a budget?
Longline coats
Thank-goodness for this trend coming in right when our cold, little bottoms need it. This is the perfect piece to size-up on so that you can layer your favourite knit underneath (or a matching blazer in a monochromatic hue).
If you're looking to invest in any winter piece, a longline jacket or coat is an absolute staple and something that your future self will thank you for. Some of our own favourite winter jackets are ones we invested in seasons ago. Now, time to go shopping!
Our favourites:
Reach Up High Coat in Beige Teddy, Showpo
Drifter Coat, Stella
Cocoon Coat, JCrew

Check blazers
If you need to know anything about us, it's that we love a good blazer. Who doesn't? It's the perfect piece to take you from desk to dinner and beyond, and can pull any outfit together.
Our most 'drab' outfits are always elevated as soon as we pop on a blazer. If you're looking to purchase a blazer this season we recommend grabbing an 'in' print for the season – a check!
This is a nod to the Scottish highlands (hello Outlander fans!) and seriously a piece that won't just make your outfit 'pop' but will get everyone asking where you got your blazer from.
Our favourites:
Biker Jacket – Autumn Check, Target
Too Cool for Work Plaid Blazer, Belle & Bloom
Sort It Out Blazer in Blush Check, Showpo

Velvet/Fur jacket
Two of the most popular winter clothing that we're coming across this season are the faux fur and velvet jackets. Both fabrics provide so much warmth that all you'll need to wear underneath is your favourite tee or long-sleeved top.
When you're playing with fabrics and textures of winter jackets and coats, you have one of two options - play it safe or go big. There isn't much in-between. So our tip is to either stick to simple hues (black, cream or jewel tones) or go all out with velvet or fur jackets in loud prints. If you're going to make a statement, you may as well make it count, right?
Our favourites:
Velour Blazer, Dannii Minogue Petites
On The Road Jacket in Cream, PepperMayo
Gao Faux Fur Jacket, Y.A.S.

Bomber/Teddy jacket
An everyday winter jacket that is snuggly and fashionable? Yes, please! Because nothing says 'tres chic, sports luxe' more than a bomber jacket. Gone are the days where you're confined to a daggy puffer jacket as your sports luxe winter jacket option.
Now there are so many options online to choose from! Our current favourite trends for bomber jackets this season are those in a mixture of fabrics (metallics, velours) as well as the snuggliest bomber of them all - the teddy jacket!
Seriously, does any other jacket say 'hug me' more than a teddy bear jacket? With this jacket you can leave the house and be assured that no matter how cold it is, you'll be as toasty as a cinnamon bun.
Our favourites:
Ruched Sleeve Bomber Jacket in Burgundy, Lily Loves
Teddy Jacket in Cream, Secret and Whisper
Bomber Jacket, Tommy Hilfiger
Aviator jacket
Now how could we speak about top on-trend winter jackets and coats without including the humble aviator jacket? If you're like us, you've most likely already got one (or a couple) in your wardrobe, but we definitely think there is room for one more.
This seasonal trend-update includes additions of bold metal hardware (gold is our personal favourite) and added texture detailing through faux fur, shearling collars and lining.
Our favourites:
Outlaw Blue Moto Jacket, Princess Polly
Lola Biker, Forever New
Ava Faux Leather Biker Jacket, Only

Home isn't your only delivery address
With over 4,000 alternative addresses to have your parcel sent to, you can choose a location that's most convenient to you. Choose a free 24/7 Parcel Locker, a Post Office or your PO Box.