RubaDub: Helping heal injured wildlife with organic balms
Natalie Hardy, founder of Rubadub, hit on a novel way to help with bushfire relief efforts – send her organic balms to wildlife rescue centres.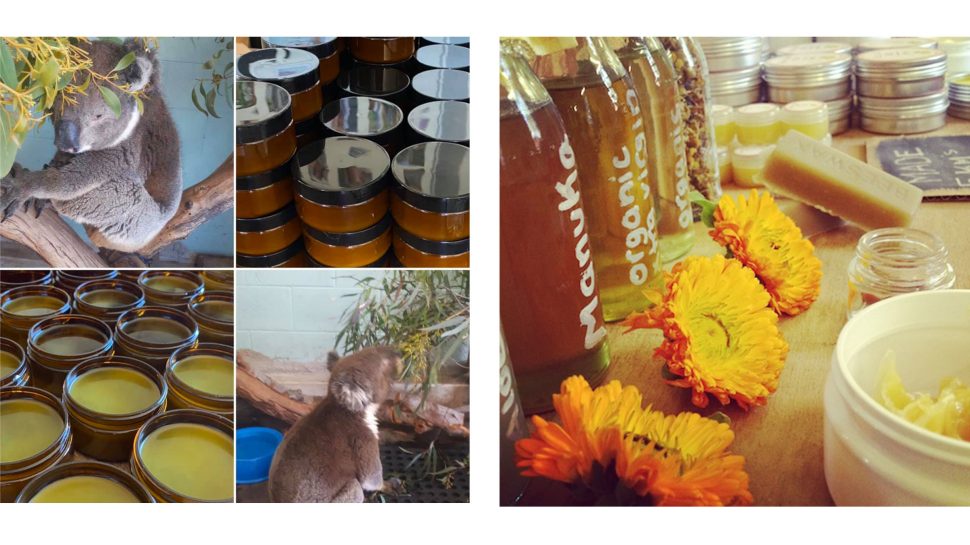 Three months ago, Natalie Hardy was racking her brains for a different way to help with bushfire relief efforts. She had already donated cash but like many others, she wanted to do more. Then an idea struck. She could make batches of her organic balms for the injured wildlife.

Natalie, or Nats as she's better known, lives on a farm in Blampied in regional Victoria where she runs RubaDub, an organic skincare range of balms, soaps and scrubs. The ingredients are either locally sourced or grown on her farm.
RubaDub launched with a Bub Range in October 2011, expanded to a Gardeners Range and will soon offer an animal range after the balms were a hit at a local riding school. It was this upcoming product range that Nats pounced on as a way of helping bushfire survivors. There was only one small problem – she was running low on ingredients. That's when she had her second flash of inspiration.
"I put a call out on social media for supplies of olive oil, beeswax and jars," Nats says. "The response was overwhelming. Locals began leaving little bundles of beeswax and honey from their own hives on our fence posts, in our letterbox and at our front door."
"Daylesford Soap Co donated 20 litres of olive oil, a big box of jars and beeswax. Another friend found a huge bush of St John's Wort, which is fantastic for treating injuries, muscle pain and burns."
"I was in tears. It just showed how many people were like me – wanting to help but not knowing how. It was a collective effort and I can't thank our community enough."
Nats has since made 10 litres worth of RubaDub balm which was delivered to the Adelaide Koala and Wildlife Hospital, and Pandana in Kangaroo Island. She's in the midst of making another batch for the Hepburn Wildlife Centre in Victoria and is planning to deliver a batch to New South Wales next.
Farm grown skincare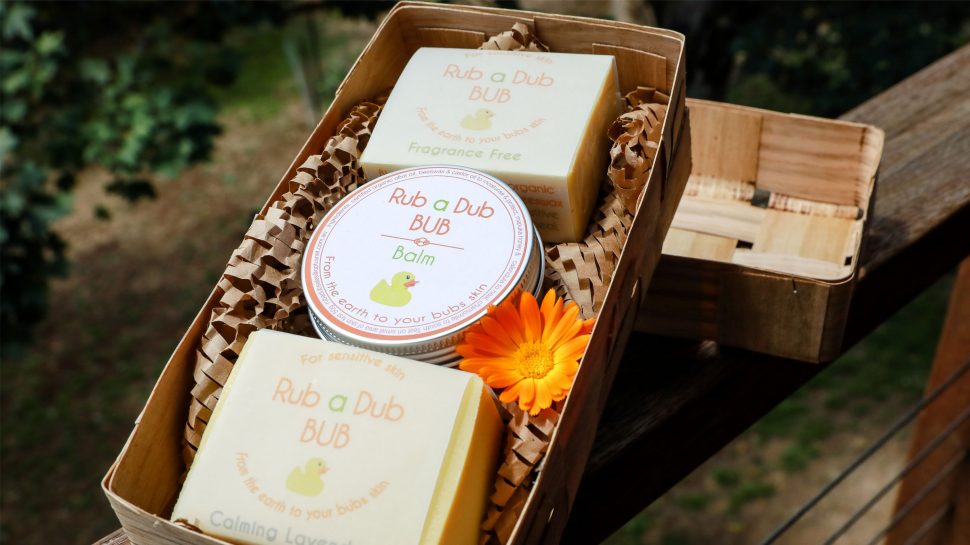 Nats' skincare story began when her baby daughter broke out in nappy rash and eczema. As she hunted for the right skincare product, she also began reading the labels more closely and was shocked at the list of ingredients.
Determined that none of these products would touch her child's skin, she set about researching the healing properties of herbs and essential oils instead. That knowledge then guided her to create a natural balm, which she not only used for her daughter, but also gifted to family and friends. Nats knew she was on to something when they started asking to buy the balm.
Except for the scrub, all RubaDub's products have a base ingredient of cold pressed olive oil and beeswax. Each is also packed with herbs like calendula and chamomile, or pure essential oils like lemongrass, sandalwood, lavender, blood orange, mandarin or lemon verbena. All RubaDub's products include Manuka honey.
RubaDub also practises a no waste philosophy through its reusable packaging and according to Nats, all its herbal food-based ingredients aren't harmful to the environment.

Getting the word out from the country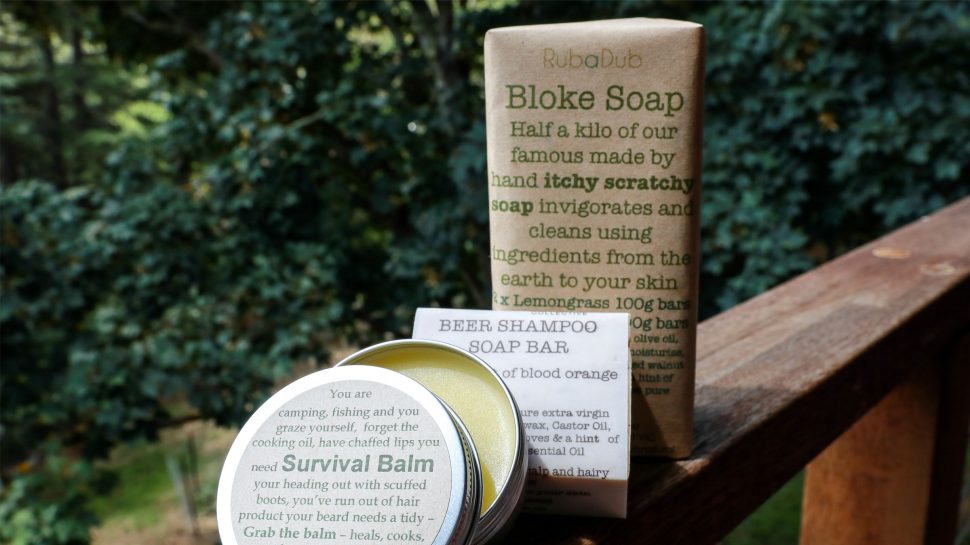 Living in Blampied puts Nats about 95km from Melbourne but she says running a regional business has multiple benefits. One of them is being surrounded by a strong community.
"We all have similar aspirations in trying to do the best for our family and the planet. This amazing community not only buys RubaDub products but many small businesses in Creswick, Daylesford and Ballarat also stock it. I do multiple postal runs in these towns every other week and all the Post Office staff know me by name."
When RubaDub was still the new kid in the country, Nats got her name out through local markets and social media. Then Australia Post's Farmhouse launched and she immediately got on board.
"It was one of the best things I did in the early days as it was just like a local makers market but on line. The team is amazing and I've had the chance to attend some wonderful workshops with them. I often shop on Farmhouse myself for beeswax and olive oil for my balms, and for the wonderful produce and gifts by other local makers."
"Being on Farmhouse opened doors to many Melbourne and interstate retail outlets. I also have a MyPost Business account and I use Australia Post's prepaid satchels and parcel boxes to send orders. I've been with Australia Post since my online shop was up and running. I'd say they really helped launch RubaDub for me."

Home isn't your only delivery address
Get your online shopping delivered to a 24/7 Parcel Locker1 for pick up around the clock.