Kiss Ready: natural beauty with chia-oil
Louella Docot, the founder of the chia-oil infused, natural skincare brand Kiss Ready, tells us why chia can help improve skin health.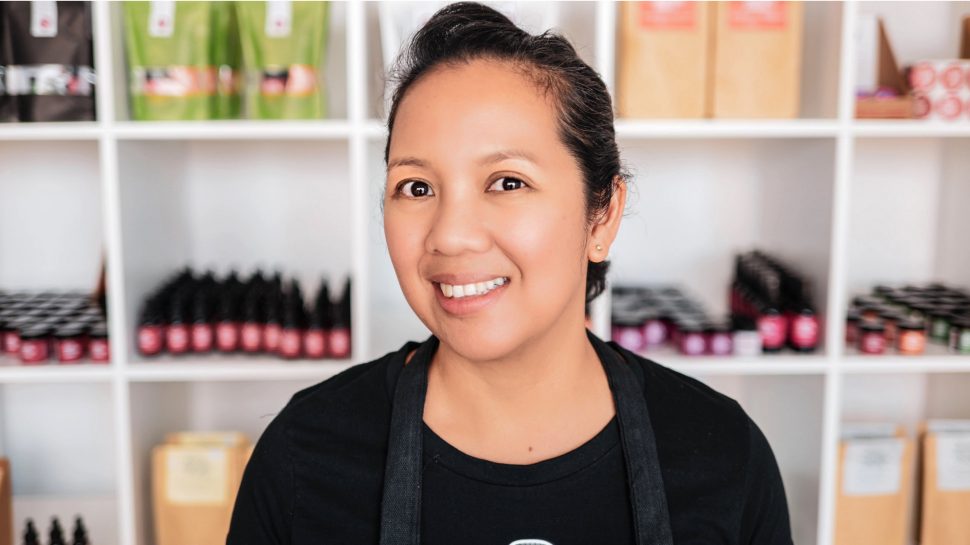 Louella Docot takes a personal approach to business. As the founder and director of Kiss Ready, the all-natural skincare company with products stocked across the globe, she still handmakes every batch – and includes a personal note with every order.
"Each product is made with love and comes from a place of love, so I want the receiver to feel special when they open the package," says Louella.
Of course, it's not just the personal touch which keeps Kiss Ready's loyal fans coming back. Each handmade product is enriched with a unique-yet-effective ingredient – locally-grown chia seed oil.
Cold-pressed chia is rich in fatty omega oils, antioxidants and naturally-occurring zinc. "The high levels of omega in the oil can hydrate the skin, and lock the moisture in," explains Louella.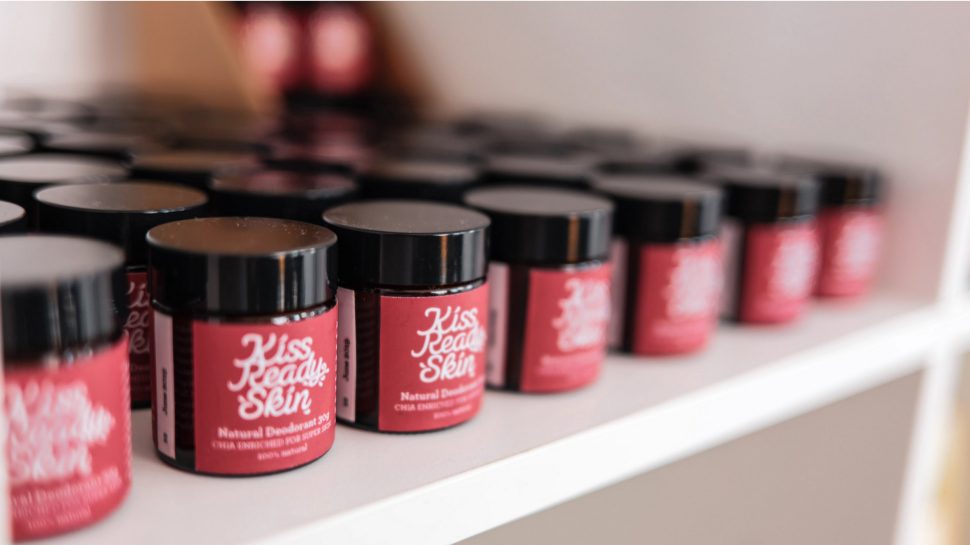 The benefits of chia seed oil
Louella has a background in natural healthcare, and was working with Australian chia-seed growers when she first came across a study proving chia's potential as a skincare super-ingredient. "I was so impressed," she says. "I took additional training to learn how to formulate natural skin care, using chia seed as the base ingredient - and that's how it started."
Kiss Ready's first product was a lip balm – hence the name. "I was living in Melbourne at the time, and you know what the Melbourne winter is like," says Louella. She did a few different iterations of the first balm, giving them to friends and family – who immediately noticed the difference compared to mainstream lip balms. "They said it was the most hydrating balm they've ever used," says Louella.
Since then, the beauty range has expanded to include everything from face and body oils, balms, deodorant and mists, to soaks, scrubs – even a specialised Mama and Baby range.
But Louella recommends just three simple products for those beginning their chia beauty journey – which Kiss Ready has conveniently packaged into a Three Step Starter Skincare Set ($75).
"They feel very silky, indulgent and rich to use, because of all of the beautiful omega vitamins," says Louella.
You can also purchase these essentials separately:
Rose Cleansing Balm ($28 for 30g; $58 for 60g)
"It's a water-free formulation which mixes plant oils and certified organic oats, giving you a cleanser, exfoliator and moisturiser at the same time."
Rose Toning Face Mist ($27)
"This hydrating mist smells great and optimises the perks of the chia oil."
Light Chia Face Oil ($15 for 10ml; $25 for 30ml)
"It's lightweight as a serum, and can be worn under makeup for a dewy look throughout the day."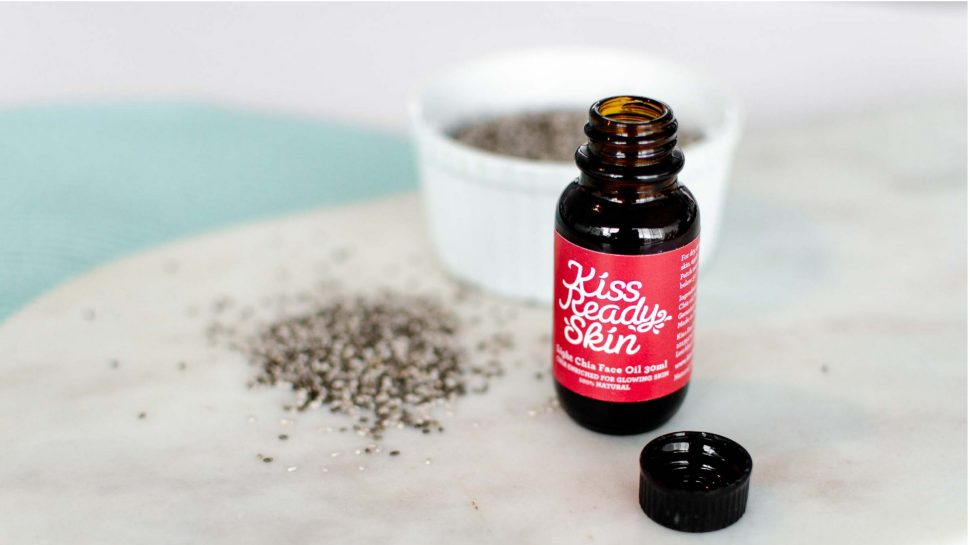 High quality, low-fuss
So what makes Kiss Ready stand out? According to Louella – never compromising on quality. "I need to be confident my customers are getting the best chia skincare there is in the market," she explains. This means Louella is fully-involved in every step of the process, from formulation and development, to packaging and marketing – only ever sourcing the highest-quality, natural ingredients.
And it shows. Kiss Ready has fast become a beloved cult-beauty brand, with a loyal customer-base who appreciate the effective yet luxurious hand-made products. And although first-time customers are often pleasantly surprised to discover an all-natural product hiding behind such a bold name and bright packaging – that was part of the plan all along.
"I wanted natural skincare to be more accessible." says Louella. "To make something that looks familiar, but feels special – especially for those who are used to the aesthetics of big budget products."
Kiss Ready takes the same approach when it comes to customer service, with Louella happy to personally assist with any questions and queries, often travelling interstate to speak with customers and showcase Kiss Ready at local markets.
And that's what artisanal small business is all about – getting to know the maker behind handcrafted, small batch products.
"Relationships don't get established overnight. I really enjoy getting to know my customers, remembering their birthdays, writing them letters," says Louella. "When you enjoy what you're doing, it just becomes fun – like a conversation with a friend."