How to prepare your home for a bushfire
The threat of bushfires in Australia is very real, so it's wise to prepare your home for the summer months. Find out what you can do around your home to prepare for the possibility of a bushfire.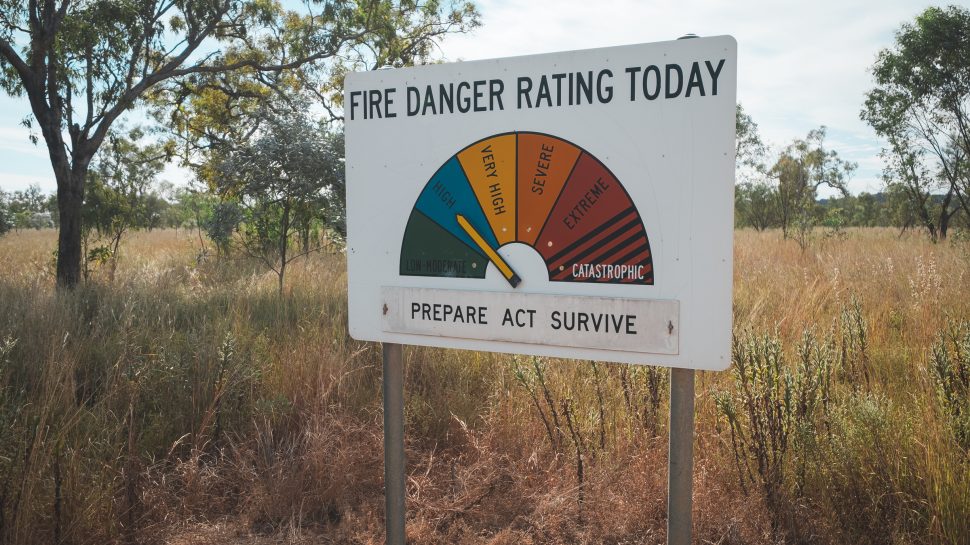 Preparing for a bushfire
Summer can mean bushfire season for many regions of Australia. As such, it's important to be aware of how to prepare for a bushfire. For a full list on how to prepare your house for a bushfire, consult your state government's website. No matter how well-prepared your home is, remember to leave early when possible. A house should be prepared to have a better chance of withstanding a fire and should only be used as a place of shelter as a final option if you're caught off-guard and cannot evacuate.
Keep your garden maintained
This includes keeping your grass short and making sure bushes are kept neat and tidy. You should also cut back any bushes or trees that are overhanging buildings.
For pool and dam owners, display a Static Water Supply (SWS) sign
If you have a pool, dam, or even a water tank, you should display a Static Water Supply sign at your property entrance to inform firefighters that you have water available for use on your property.
Repair any broken roof tiles
Repair any damaged tiles and replace those that are missing.
Clean out your gutters
A home's gutters can be a storage spot for leaves and twigs (particularly if you have large trees overhead). This can be kindling for stray embers that can be carried long distances in the wind.
Check that your house number is clearly visible
Check to make sure that your house number is clearly displayed and visible. This is so any emergency service crews can quickly identify your home.
Tidy up any fallen leaves, twigs, and general debris on your property
Where possible, remove any fallen leaves, twigs and debris from your property. If you're unable to remove this debris, make sure it's moved as far away from your home (and your neighbours' homes) as possible.
Cover gaps in external walls
Gaps in external walls can leave space for travelling embers to get in. To remedy this, cover any gaps in external walls before bushfire season begins.
Check on your pumps, generators and water system
Before bushfire season begins, you should check that all of your pumps, generators, and water systems are working as they should.

Get great value home, contents or landlord insurance
Because we reckon affordable, quality cover is something every Australian deserves.
Buy and install plugs and guards for your gutters
Another bushfire safety tip is to purchase and install gutter plugs or guards. The guards can help to keep excess debris and litter out of your gutters, while the plugs can stop water draining out from your gutters, providing extra protection from any stray embers.
Ensure your first aid kit is well stocked
While your priority should be to evacuate your home before a fire comes close, in certain situations you may be unable to leave and will need to instead shelter in place. As such, it's a good idea to make sure your first aid kit is well-stocked with any items you may need.
Before fire season starts, it's essential to check to that your home and contents insurance is up to date and covers you against damage caused by bushfires. Australia Post provides Home and Contents insurance for properties across Australia, with bushfire damage coverage.