10 money-saving tips for moving house
Moving to a new home is an exciting experience, but if you're not careful it can quickly become a real money drainer. Here are 10 money-saving tips for a successful move.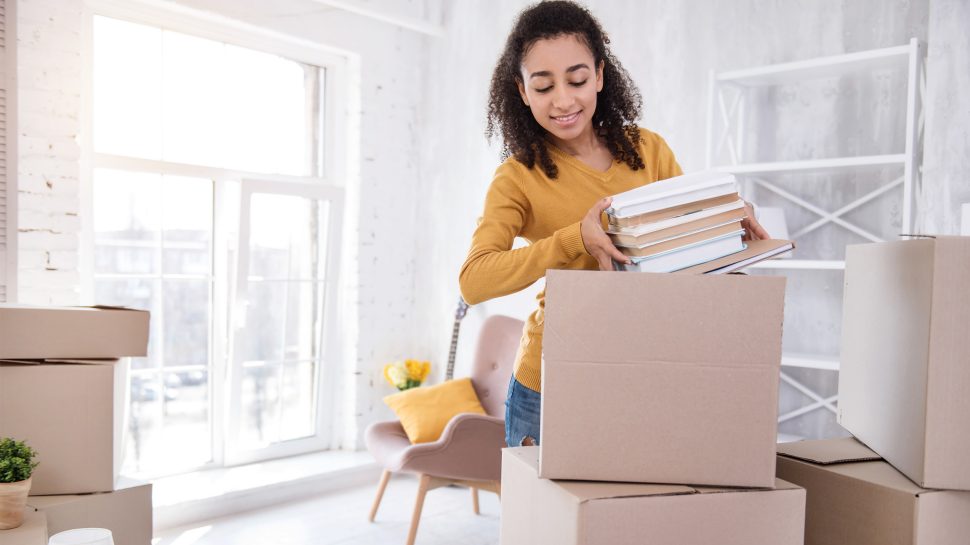 From the type of removalists you use to the day of the week you move on, your choices can end up saving you money when you move house. Here are some ways to move and save at the same time:

1. BYO moving boxes
Brand new packing boxes can be pricey so buy used boxes on Gumtree instead. Better still, get them for free by collecting used boxes from local grocery stores. Depending on how much stuff you have to move, you could end up saving up on box costs.
2. Shop around
Shop around for energy providers before connecting your utilities at your new place. Different companies have different offers and plans that suit different types of households, so do your research to save money on your bills. Same goes for removalists, carpet cleaners, locksmiths and all the other professionals that can help when moving out. 
3. Plan a mid-week move
With most people working or studying Monday to Friday, the weekend is the most expensive time to move house as the demand for removalists is high. If you're able to move mid-week instead, then you may save money on reduced rates for some removalists.
4. Use people power
Instead of hiring removalists, borrow or hire a van and get your friends and family to help you pack and unpack. If you don't have many willing hands, then try the Airtasker website to hire those extra pairs of hands. It'll cost far less than what professional movers charge per hour.
5. Consider back-loading
If you're moving interstate, then consider removalists that backload. Backloading involves filling a van with items belonging to multiple movers, and while it can take longer for your items to arrive, backloading is a much more affordable option and can end up saving you hundreds of dollars.
Get great value home, contents or landlord insurance
Because we reckon affordable, quality cover is something every Australian deserves.
6. Cull your collection

The more you have to move, the more it will cost you, so be ruthless when culling your belongings. Donate clothes you'll never wear to charity and get rid of  boxes of old magazines. If you've got lots of things to cull, then have a yard sale and make money by selling your old stuff. This will help save money on your move, save time on packing and unpacking and give you more space in your new pad.
7. Be organised before moving day
If you're hiring removalists, you're paying for every minute of their time. Plan ahead and be organised by having everything packed and ready to go the night before your move. Then all you'll need to do is load your stuff into the van without wasting time fussing with last minute packing.
8. Don some rubber gloves
If you're on a budget and moving out of a rented home, you'll need to ensure it's clean in order to get your bond back. Many renters choose to hire professional cleaners but this can be costly. Choose to spend a day cleaning the place yourself and you'll save money on cleaning fees.
9. Prepaid credit card
You may need to make some home appliance and furniture purchases on a credit card. If you don't currently have one, pick up a prepaid Everyday Mastercard®1 for those transactions where cash payment isn't an option.
10. If you value it, insure it
While home and contents insurance may not be high on your priorities list, not including insurance within your budget could be a costly mistake. Think of the upfront cost involved in replacing your flat screen television, laptop, iPad, smartphone and Xbox. This would easily run into the thousands before considering other items that could be stolen or damaged. Home and contents insurance ensures that a terrible event like a home robbery, natural disaster or fire doesn't lead to financial ruin. Keep your hard-earned money safe with insurance – your future self will thank you for it.