Moving house: A first timer's guide to moving out of home
Moving out of home for the first time is exciting, but the paperwork, financials and logistics of making it happen? Not so exciting. In between getting together enough cash to furnish your place to finding enough moving boxes, moving out of home for the first time can be a little tricky to navigate. Our moving guide gives you great tips to get you settled into your pad in no time.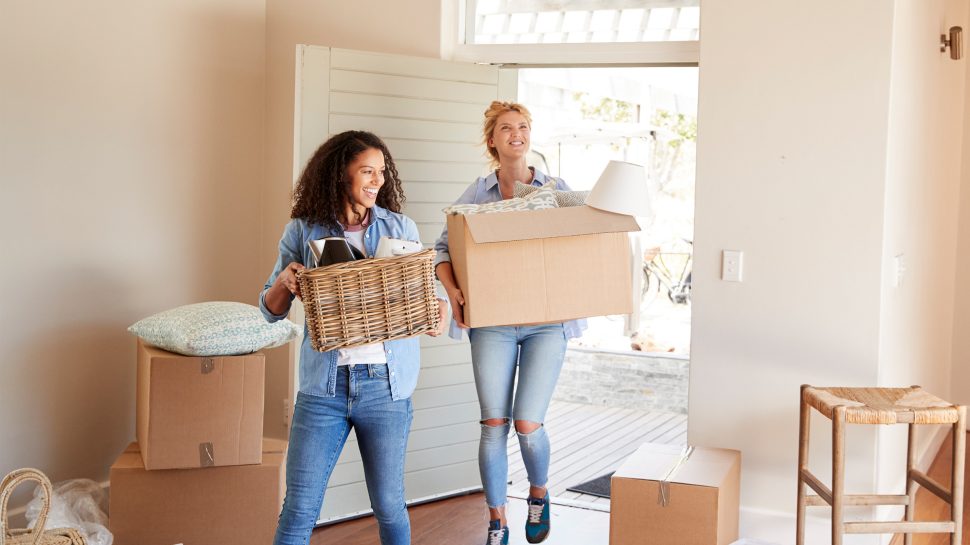 Prove yourself

Nothing beats the feeling of finding the rental of your dreams after spending weekends at house inspections. But to be able to sign a lease you'll need multiple forms of identification, so ensure you have a passport, driver's licence or a Keypass ID on hand to be able to prove your identity and make that place yours.
Save, don't spend
In the lead up to moving house for the first time, it can be tempting to spend up big on fun things you've always dreamed of owning. Before you splash out and buy that vintage pinball machine on eBay, ensure that you've got a good financial buffer to see you through the first few months of living out of home. Moving can be expensive, with removalist's fees, bond payments, and your first taste of electricity and internet bills hitting your wallet where it hurts. Ensure you have extra money up your sleeve to cover any incidentals. The pinball machine (while a worthy addition to any household) can wait.
Get great value home, contents or landlord insurance
Because we reckon affordable, quality cover is something every Australian deserves.
Prepare a battle plan

Don't underestimate the amount of preparation needed to move house. Making clear to-do lists and sharing responsibilities between your flatmates makes moving manageable. While it may seem easier to just ignore the preparation stage and fly by the seat of your pants, it's a bigger job than you might realise…yet. Avoid the stress by getting together with your mates and dividing tasks so no one is left handling everything. While you're at it, give someone the responsibility of organising the house warming party so you have something to look forward to.
Make a list (and check it twice)
Once you've allocated your tasks, prepare a moving house checklist and cross-check each activity off the list once it's organised. Your moving house checklist should include:
Booking a moving van and/or removalists
Gathering a crew to help with packing and unpacking
Sourcing moving boxes, packing tape, padding and labels
Updating your address on your driver's licence and with your bank, the ATO, your superannuation organisation and on the electoral roll 
Redirecting your mail to your new address
Paying the bond and collecting the keys from the real estate agent 
Auditing your furniture and appliances (to make sure you don't end up with three washing machines and no fridge)

Kit out your pad
Whether you're moving out with friends or going it alone, you'll need to ensure you have the basic appliances purchased and organised beforehand or ready to be delivered just after you move in, so that you're not left sitting on the floor eating takeaway for the first week. Save money by searching for secondhand fridges and microwaves, try the eBay app to nab a used couch for a fraction of the cost.
Power up
You'll need to connect your gas, electricity, water, phone line and internet before you move into your new home – because no one likes sitting in the dark with no heating (or worse, no internet). Be aware that while you can typically set up a utilities account in the days before you arrive, internet connection can sometimes take far longer (especially if a technician visit is required). So plan ahead and you won't be left without Wi-Fi for too long.
Protect your assets
Sure, you could live without getting home and contents insurance, but could you live without your flat screen television, Bose headphones, guitar and bike? While we don't like to think that a break in will happen to us, these things do happen and when they do they are not only highly stressful, but very costly too. Splitting the cost of home and contents insurance between your household makes it an affordable way to protect your belongings, safeguard your finances and give you peace of mind. Put insurance on your moving house checklist and sort it out before you move in, because once you've moved house you may end up forgetting about insurance (until it's too late).