The meaning of Meanjin: exploring the Traditional Place name of Brisbane
For Uncle Shannon Ruska — with Yuggera (yug-er-a), Turrbal (tur-a-bul), Quandamooka (quan-da-mook-a), Kabi Kabi (kubi-kubi) and Yugembeh (you-gum-bir) bloodlines — having all Australians use Brisbane's Traditional Place name of Meanjin (meen-jn) is not just welcomed but celebrated.

Video: A bearded man wears a shirt with an Aboriginal design, traditional white paint on his face and arms, and a feathered headband. He stands by a stone wall with a view of the Brisbane River and the skyscrapers beyond.
Audio: Man: This place? This is Meanjin. On Yuggera Turrbal Country, it means the spearhead in the Brisbane River.
Video: A woman with greying hair and glasses stands overlooking the Yarra River in Melbourne. A train trundles across a bridge. The dome of Flinders Street Station stands tall near Federation Square.
Audio: Woman: This place is Naarm. In Woiwurrung Ngulu, it means 'place'.
Video: A man with a grey beard and hair stands by Sydney Harbour, the bridge and opera house in the background. He rests his hand against the trunk of a large tree, then gazes out over the shining harbour. Looking up at the tree's broad canopy, he laughs.
Audio: Man: This is Gadigal. It comes from the word 'Gadi', our name for the grass trees we use to make weapons.
Video: Darwin buildings are decorated with murals. On a broad beach, a burly man rests his hand against a rocky cliff face. His other arm is missing from above the elbow. His feet leave deep prints in the golden sand. He runs sand through his fingers. Standing under the bright sun, he spreads his arms wide.
Audio: Man: And this place here is Gulumoerrgin. It's a Larrakia word for 'our land'.
Video: A young dark-haired woman emerges from a Magpie Goose store and spreads her arms wide. Her pink dress is printed with First Nations fish designs. Colourful clothes in First Nations designs are displayed on shelves and racks. Clothes are packed. The Australia Post label includes "Quandamooka Country".
Audio: Woman: We want to live in a country that honours and celebrates our First Peoples. Using Traditional Place names is one way to do that.
Video: In a back room for Clothing the Gaps, a First Nations T-shirt is packed. The address label includes "Wurundjeri Country". Staff carry sacks of parcels to a waiting Australia Post driver. A woman wearing First Nations clothes and accessories holds up a cloth that's printed with Traditional Place names.
Audio: Woman: Next time you're sending a parcel with Australia Post and you're writing down the Traditional Place names, what you're actually doing is you're acknowledging and you're paying respect to the true custodians of this country, the Aboriginal and Torres Strait Islander people.
Video: A young dark-haired woman wears socks decorated with a stylised Aboriginal flag. First Nations campaign slogans decorate her shorts and posters on the walls. She clicks her heels. A First Nations man with curly grey hair grins. A wide range of products featuring First Nations designs are taken from shelves and packed. The address label includes "Gadigal Land." The man holds up a sign that reads, "Welcome to Country".
Audio: Man: Because Australia Post acknowledges Traditional Place names all around Australia, it allows language and culture to be brought in to people's everyday lives.
Video: In a large store, a young dark-haired man wears a T-shirt emblazoned "House of Darwin". He points to a shop sign. Merchandise features the words, "You are on Larrakia Land," or a map of Australia with a smiley face filling the Northern Territory. Skateboard decks are decorated with First Nations art.
Audio: Man: We celebrate First Nations people through everything that we do. House of Darwin is all about storytelling, so you might see on all of our T-shirts different graphics and iconography that we pull from different stories around the communities and then portray over different garments.
Video: Text on a red screen reads, "To learn more about Traditional Place names, go to auspost.com.au/ourplace."
Audio: Voiceover: Embrace your place. Australia Post. Delivering for all Australians.
Video: The Australia Post logo appears above the words, "Delivering for all Australians."
Preserving the significance of Traditional Place names
For generations, Traditional Place names have held profound meaning for Indigenous communities around Australia - including Meanjin, the Traditional Place name for Brisbane.
As Uncle Shannon Ruska explains, "Meanjin holds deep, sacred, heartfelt knowledge for our people. It's a point in the river which means 'the spearhead' in Yuggera Turrbal Country."
This sacred location served as a focal point for trade and cultural exchange where communities would barter resources, such as spearheads and sought-after materials, like Gidgee (a hardwood), from distant Countries.
Traditional Place names often convey much more than just the physical features of the land.
"Aboriginal place names are more or less our old 'suburb names' for the area," explains Uncle Shannon. "Along South Brisbane alone there's about five or six place names that stretch from Kangaroo Point around to Carol Park at the bottom of West End. And each of those define animals, Dreamtime stories, even star depictions of the cosmos."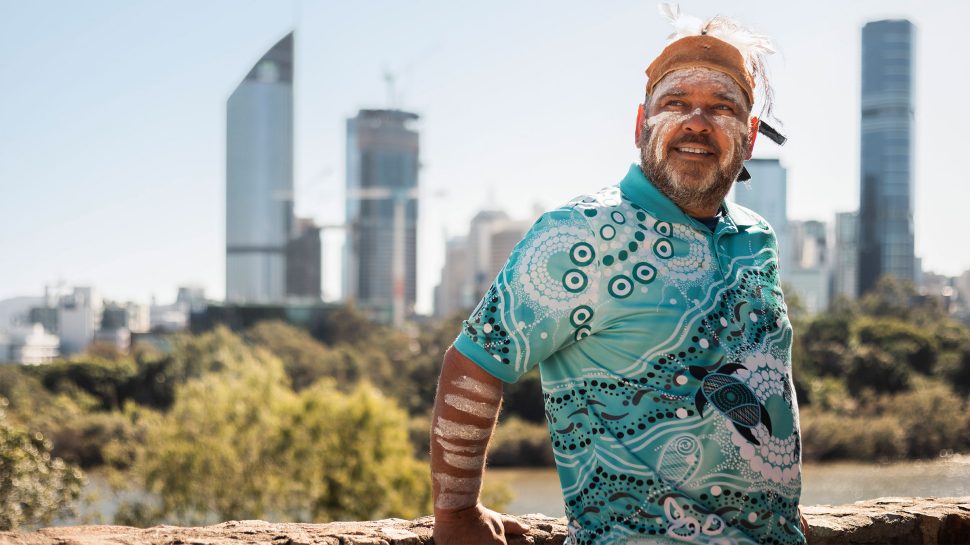 Embracing the widespread use of Traditional Place names 
To mark NAIDOC Week in November 2020, Australia Post updated the addressing guidelines to include Traditional Place names—a step forward in acknowledging and celebrating the long-lasting connection of Indigenous peoples to the land.
Following on from Gomeroi (guum-a-roy) woman Rachael McPhail championing the idea on social media, we have seen an outpouring of interest and support for the initiative from the public.
To build on this important initiative, Australia Post has created an empowering video on what Traditional Place names mean for Indigenous Peoples—in their own words.
The videos feature Indigenous Elders, like Uncle Shannon, as well as Indigenous community leaders and business owners, sharing and celebrating Indigenous language and inspiring everyone to use Traditional Place names.
For Uncle Shannon, the ability for all Australians to use Traditional Place names when addressing letters or parcels through Australia Post is an important step forward.
"Each of the names will help to educate the everyday Australian about First Nations culture," said Uncle Shannon. "It's a good point—a starting point—towards reconciliation."
Spreading the word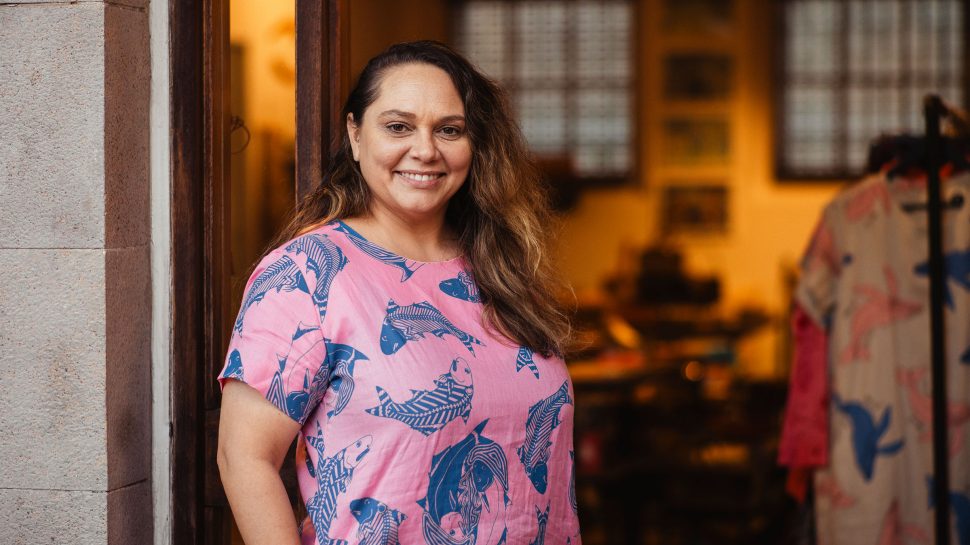 For Amanda Hayman, proud Wakka Wakka (wuk-ka- wuk-ka)/Kalkadoon (kal-ka-doon) woman and co-owner of fashion label Magpie Goose located in Meanjin, the ability to use Traditional Place names on parcels and letters is a way for everyone to celebrate and support Indigenous peoples.
"We want to live in a country that honours and celebrates our First Peoples. Using Traditional Place names is one way to do that," says Amanda.
As a social enterprise fashion label that collaborates with regional and remote Aboriginal communities to create wearable apparel pieces, using Traditional Place names is an extension of how Magpie Goose already celebrates and elevates Aboriginal and Torres Strait Islander peoples and culture.
"The Magpie Goose community are conscious consumers," explains Amanda. "They care about sustainability and ethics. If they aren't mob themselves, they're great allies to Aboriginal and Torres Strait Islander peoples."
"For this reason it's common for us to see our customers placing orders that include Aboriginal place names. And of course we use it on our labels all the time!"
Embrace your place: start using Traditional Place names on your parcels today
To find an area's Traditional Place name, check the map on the AIATSIS website or get in touch with Aboriginal and Torres Strait Islander Land Councils or Cultural Centres in your area.
Using Traditional Place names

Here's a handy guide to addressing mail and parcels with Traditional Place names.