Craig Leeson: The environmental storyteller and crusader
Our 2022 Tasmanian Australian of the Year, Craig Leeson, is on a mission to spread awareness that climate change, single use plastics and biodiversity loss are already affecting every single one of us. In our 2022 Australian of the Year series, he talks about  his childhood influences, how the next generation are saving the planet and what gives him hope.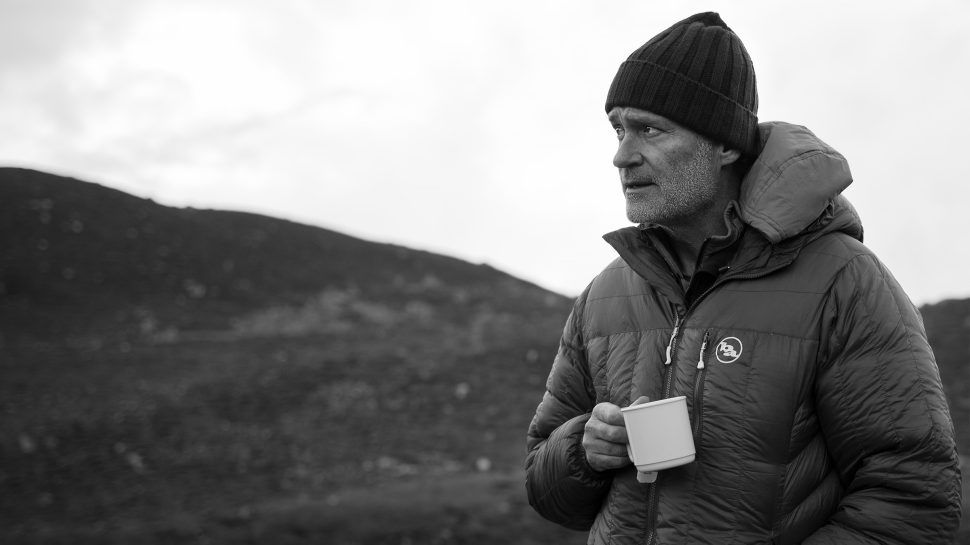 Four years ago, filmmaker and journalist Craig Leeson began researching a new documentary on para-alpinism, an extreme sport where mountain climbers scale summits and paraglide off their peaks. He planned to film at the French Alps during winter but arrived to find little ice and no snow.
Craig's journalistic instincts kicked in and his probing questions quickly led him to an alarming truth – rising temperatures were turning glaciers into rivers of melting ice. As a storyteller, he knew this was a tale worth telling. As an environmentalist, he wanted this catastrophe to get global attention. Overnight, the documentary on an extreme sport became one on melting glaciers instead.
Craig wanted to give his viewers a bird's eye view of the glaciers which meant filming from great heights. So he did the necessary - became a licensed paraglider, edged his way across narrow alpine ridges and climbed the tallest mountain in Europe and one of the world's most treacherous – Mont Blanc.
"We wanted our audience to grasp the magnitude of this problem and understand that it isn't isolated in one country - it affects us all," Craig says. "And to tell that story to a global audience, we had to travel globally ourselves."
After four years of filming in 12 countries, The Last Glaciers will have its public premiere in IMAX cinemas, museums and domes on 22 March, 2022.

Meet other extraordinary Australians
Read the inspiring stories of our other recipients and discover how they're making a profound and positive contribution to their communities.
It doesn't matter who you are, what language you speak or how much money you have. Climate change is already affecting you.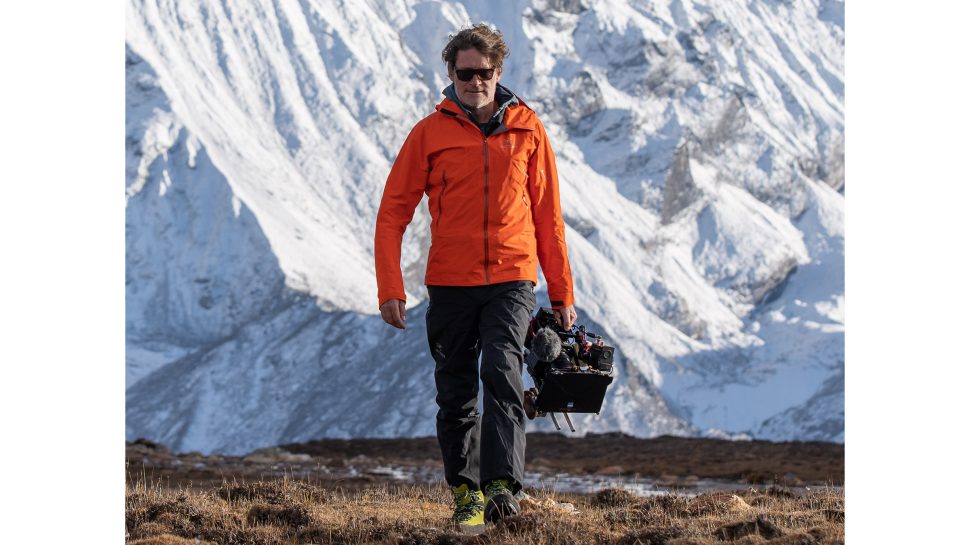 Craig grew up in Ocean Vista, a rural suburb of the city of Burnie with a population of 30,000 people in north-west Tasmania. If he wasn't on the beach surfing or exploring rock pools, he was caring for injured animals in his backyard or watching nature documentaries by his hero, Sir David Attenborough. It was a childhood he deeply treasures for gifting him with an empathy for animals and a reverence for nature.
"I grew up wanting to be a vet or a park ranger or David Attenborough," Craig says. Today, he describes himself as a historian, storyteller, journalist, filmmaker, philanthropist and environmentalist. But his most important role is travelling the world meeting with heads of state, scientist, corporate and community leaders to share his research and solutions on critical issues facing humanity. Here, Craig talks about his childhood influences, how the next generation can save the planet and what gives him hope.
How did your childhood lay the foundation for your interest in environmental issues?
"I was fascinated by the rock pools. I'd swim in them and observe the animals there. I realised that every species lived in symbiosis with each other. There was balance. And I recognised that our planet is like a rock pool. It's finely balanced - and we have a role in maintaining that balance."
Growing up in suburban Tasmania, what were the biggest influences in nurturing these interests?
"My mother taught me empathy especially for animals. My father travelled a lot as the chief of staff sports editor for The Advocate newspaper. When international athletes competed in Australia, they often stayed with us because they knew my father. Meeting these athletes taught me about travelling beyond Tasmanian borders. My parents were keen travellers and took us on many local and overseas trips that exposed us to different cultures, languages and ways of life."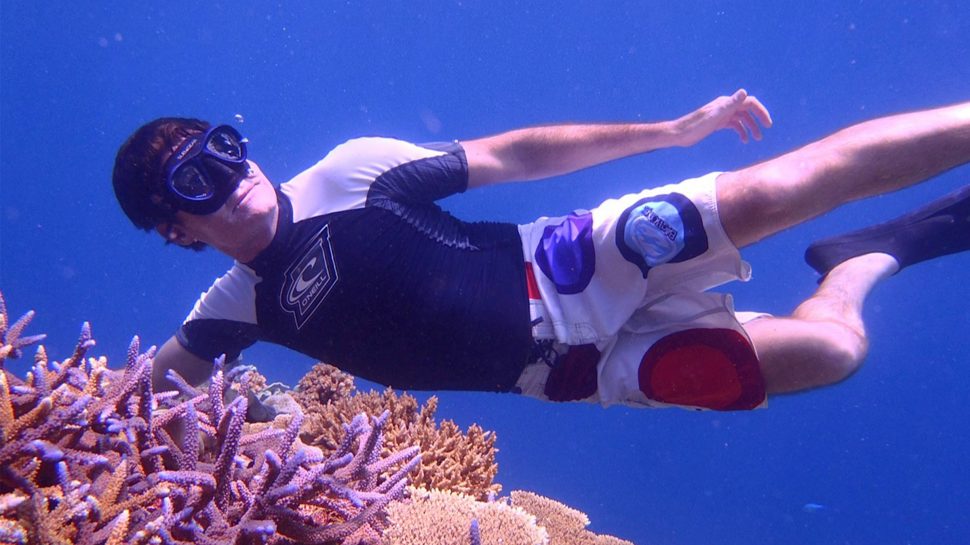 What continues to surprise you in conversations about the environment?
"How much knowledge young people have of environmental issues and their interest in sourcing alternative products that don't cause environmental damage. We're leaving our future in the hands of very good stewards. There's also an opportunity for young people to redesign products that are damaging the environment, like combustion engines and single-use plastics. We can literally design our way out of these problems if we encourage and fund this initiative."
What gives you hope? And what continues to scare you?
"Children and their optimism give me hope. What scares me is the loss of biodiversity.
"In my lifetime, we've wiped out 68% of plants and animals on the planet. That's an incredible figure. Biodiversity is so important because it maintains the balance of our planet and like any system, an unbalanced one will soon start operating unfavourably towards you.
"That's what's happening now. We've unbalanced the system by removing key species and making it more difficult for the earth to replenish and supply us with the resources we need for survival."

I applaud everyone who has made it through these last two years while continuing to make a difference. They're the people we need right now to show us hope, optimism and the way towards change.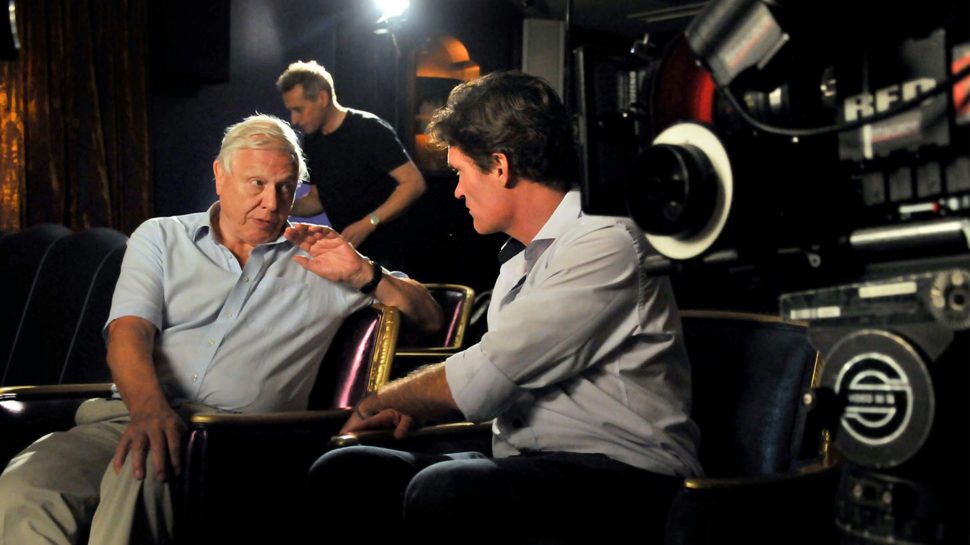 You've lived outside your physical comfort zone countless times. What does stepping outside your mental comfort zone look like?
"I'm an ocean person. High, exposed places frighten me.  We had to climb in hostile environments around 5000-6000m to film The Last Glaciers. That put me completely out of my physical comfort zone, but it was a mental challenge I wanted to overcome. To climb along a ridge that's only a foot wide, with a 2,000-metre drop either side, when you've got a lifelong fear of heights takes real mental concentration.
"What I learned is that you never truly overcome your fear. You just learn to manage it. Many of the extreme sportspeople who trained me to paraglide and ice-climb have a fear of heights. And they're constantly challenging themselves to control it. That taught me that I can use my mind to achieve anything I want."
What does it mean to you to be named 2022 Tasmanian Australian of the Year?
"I spend most of my time traveling the world outside of Australia, but I'm incredibly proud of my country and home state. Because I've been to so many places, people constantly ask me where my favourite place in the world is and I tell them "Tasmania", because of its diversity of microclimates, unusual biodiversity, food, activities and landscapes. I've always considered myself an unofficial ambassador for Tasmania and Australia so this award means I can now officially call myself an Aussie ambassador."
Australia Post is category sponsor of the Australian of the Year Award and we're proud to share inspiring stories like yours with the rest of Australia. What comes to mind when you think about Australia Post?
"In those days, posties rode the iconic Honda super cub motorbikes. And they wore shorts - no matter what the weather. We knew all of them by name and many became friends, coming in for coffee and cake if they had time. Our basset hound knew who she could bully with her deep bark and who would simply ignore her. But mostly, the posties were always there, every day, no matter what, serving others. I remember that dedication to the job."

Australia Post is category sponsor of the Australian of the Year Award. We're proud to partner with the National Australia Day Council and showcase the inspiring stories of remarkable everyday Australians.