Transit cover (Australia Post) and transit warranty (StarTrack) protect the valuable and important items you ship.
When you create a shipment, enter the amount of cover you would like for your parcel or shipment.
Transit cover applies individually to parcels. For each parcel, enter the amount of cover you'd like for that parcel (for example, $1000), then complete your order.

The price you pay will be a percentage of the cover value, and you will have a minimum value. Both of these are set in your contract.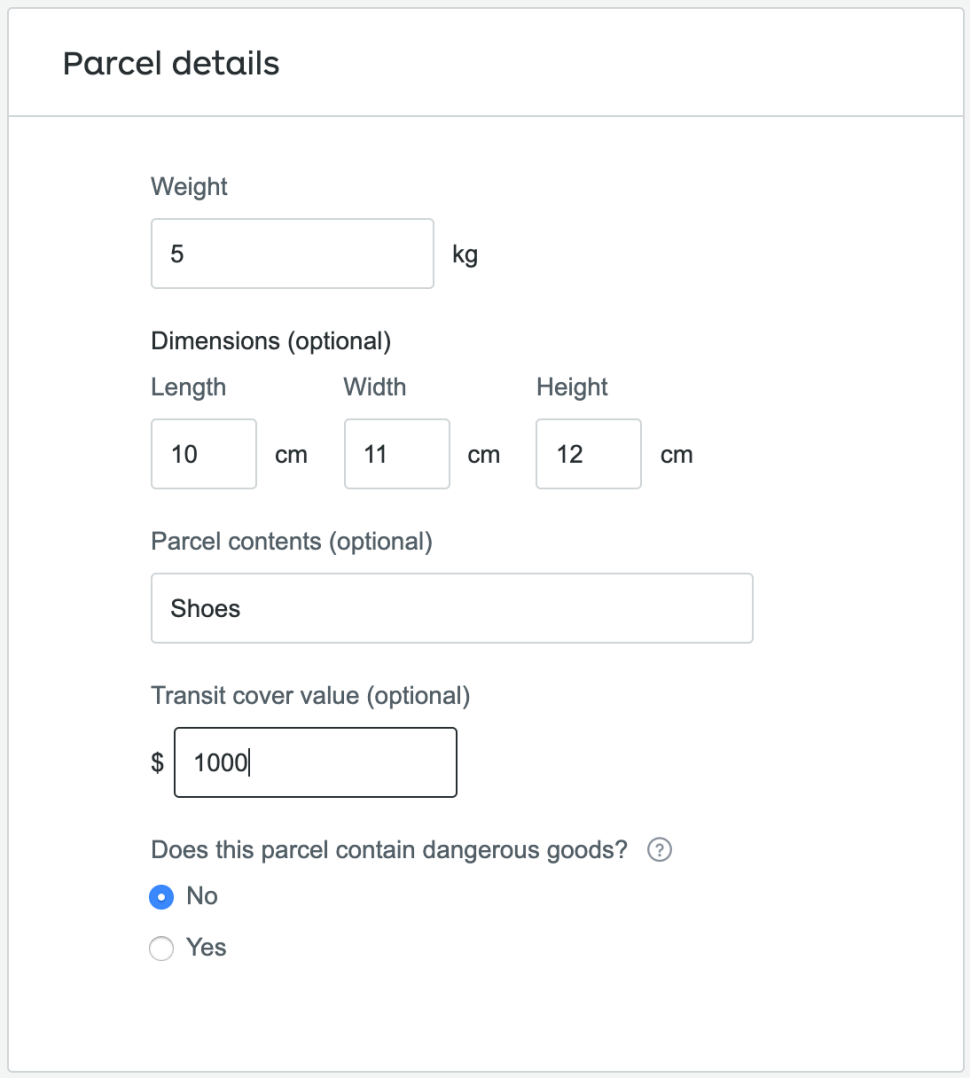 No warranty
If you don't have a warranty agreement in your contract, you won't see the Transit warranty field.
Optional warranty
If you have an optional warranty specified in your contract, then you can leave the Transit warranty field blank for no cover, and enter an amount only when you need cover. When you do add a warranty to a shipment, you'll have a minimum amount that you can add.
Automatic warranty
If you have an automatic warranty specified in your contract, then you don't need to enter a warranty amount for any of your shipments – the warranty will be applied automatically. To increase your warranty for a particular shipment, you can enter an amount that's higher than your minimum. Make sure you enter the total amount of warranty for that shipment. For example, if your contracted minimum warranty is $1000 but you need a $1500 warranty for the shipment, enter $1500.
We read your feedback and use it to improve our help pages.