STM product data - Update product data here.

Sending under 5kg in Australia? Pay flat postage rates based on size.
We've removed the guesswork. If it packs, it posts.
Consider using our recycled packaging range this Christmas.

Sending overseas
Missing family and friends overseas? Let them know you care and send early. Explore our range of international delivery options.

Keep your gift under wraps
This Christmas, your home isn't your only delivery address. You can have your parcels delivered to a free Parcel Locker3, a PO Box4 or your local Post Office.
Haven't found what you're looking for?
Check our Christmas help and support page for more information.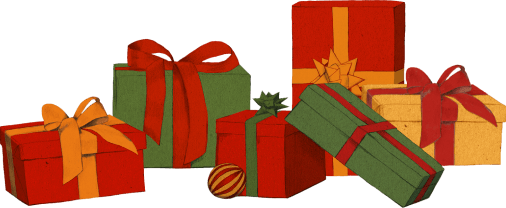 Please be aware of final sending dates:
Sending within Australia:

Send Parcel Post by Saturday 12 December 2020.
Send Express Post by Saturday 19 December 2020

Sending internationally - major destinations (Standard Post):

USA, Canada, UK, Europe: Monday 16 November 2020
Most of Asia: Monday 23 November 2020
New Zealand: Friday 27 November 2020.

For more information on recommended final sending dates, see auspost.com.au/Christmas.
Our redirection service is only available for parcels in transit when the sender has included your registered email address, mobile phone number or Australia Post customer number in the shipping information they've given us, and that have been addressed to a street address.
Terms and conditions apply. Collection time limits apply. You have 48 hours to collect your parcel once it has arrived at a Parcel Locker, or 10 business days to collect once it has arrived at a Parcel Collect (Post Office) location. Post Offices will accept parcels up to 22kg and not greater than 105cm in one dimension. Letters and standard mail that can be delivered to your letterbox, including Express Post letters, will not be accepted. Please refer to the full terms and conditions at auspost.com.au/parcellockers for further details.
Terms and conditions apply. Please check at your individual PO Box location, as access times can vary.
We're experiencing significant delays due to the pandemic. Please check our coronavirus impacts page for more information.
Track events will vary depending on the service used and how your item is lodged and delivered. Learn more about our tracking service.
Savings are subject to a number of eligibility criteria. Savings are calculated based on how many qualifying parcels you send over a rolling 8-week and 12-month period. To be eligible, you must have a MyPost Business account and use your account when purchasing qualifying parcels and you must meet the volume requirements over the relevant period to get discounts on certain products. Please refer to the terms and conditions for further details on the eligibility criteria.
Hours of operation will vary according to the outlet and local demand hours. To view trading hours of your local outlet, use the Post Office locator.