Sheet Society: designing bedsheets you can practically live in
Hayley Worley was tired with dressing up her bed in plain, dull colours. So she decided to design her own range of stylish bedsheets.

If there's one thing Hayley Worley wants you to know about your bedsheets, it's that its quality isn't tied to its thread count.
Thread count is measured by the number of threads in an 10cm square of fabric and, according to her, some brands are known to stuff in as many threads as possible into a square just to raise the count. However these threads are usually short which means the fabric doesn't feel as soft as it should.
"Most of the time, a high thread count is a dead giveaway of poor quality cotton," Hayley declares. And she should know.
Hayley is the founder of Sheet Society, an online store with the sole mission of injecting style, colour and comfort into the bedroom. There are organic or sateen cotton sheets available in fitted or flat options, and quilt covers in cotton, velvet, quilted jersey, printed and washed or organic cotton.
The entire range is made from long-staple cotton and splashed in a gorgeous palette of colours like Terracotta, Moss Green, Charcoal and Dusty Lilac. And if you aren't sure which colours match your room, Hayley will help you make the right decision by sending you complimentary colour swatches.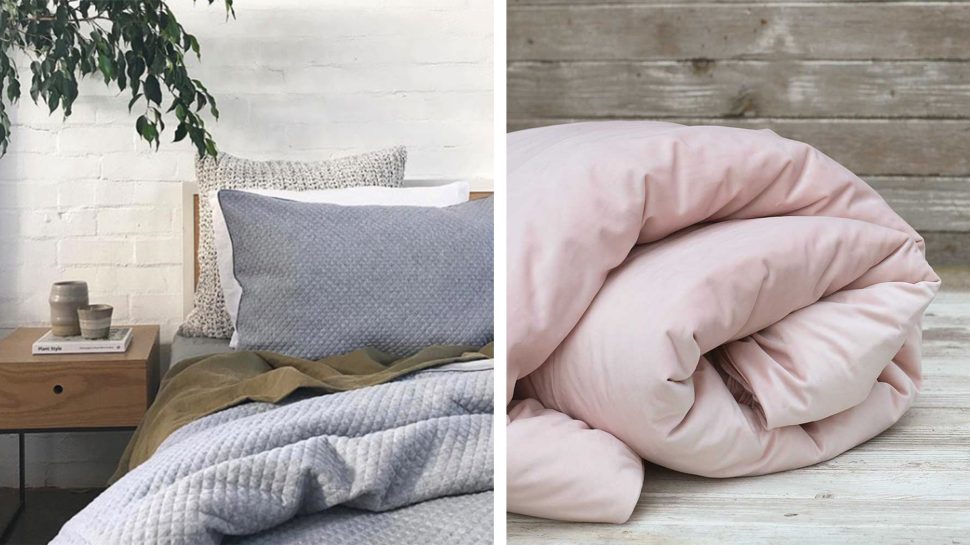 "I have a background in fashion and wanted to step away from the fast fashion side of things yet still be involved in fabrics and colours," she says. "So I started Sheet Society one year ago when I couldn't find any on-trend bedsheet options on the market."
"I wanted to bring a little more style into the room people spend most of their time in. We've tried to fuse that feeling of wearing a new outfit for the first time with the feeling of getting into bed with new sheets – our idea of heaven!"
At the time, Hayley still held a day job and would work evenings and weekends on her business. Two months after it launched, she decided to give it her full attention and put in her resignation at work.
She recalls, "I was at work one day and thought, this isn't my passion anymore. I definitely quit my job too soon but there's never really a right time. And that pushed me to make sure I succeeded."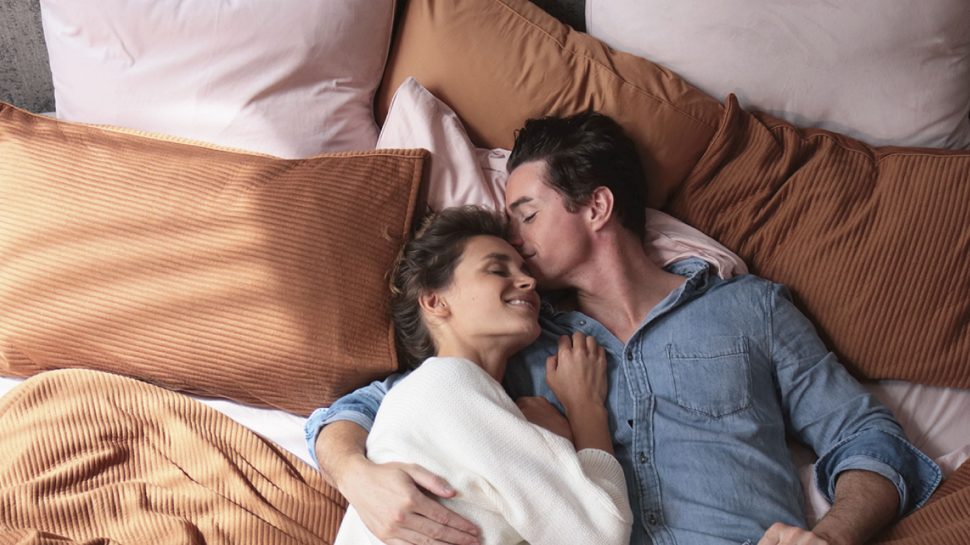 One of the keys to that success was her instinctive understanding of her customers and clever marketing tactics. She saw that no other bedding brand was communicating to the 18 to 30 age group in a cool, quirky way and seized the opportunity to grab their attention with photoshoots that resonated with them.
"We have good-looking guys and girls in a bed with rumpled sheets," she laughs. "It's all a bit playful and cheeky. If I saw that image when I was scrolling through Facebook, it would totally remind me that I needed new sheets! We've had a really good response from that demographic."
Sheet Society also puts thought into the packaging and unboxing experience. Hayley avoids wrapping the sheets in plastic, explaining that the fibres are 100 percent cotton so it's really important that the packaging is also all natural. And when a customer opens the box they're greeted with a quote. The current one reads, "I had a dream this moment would happen."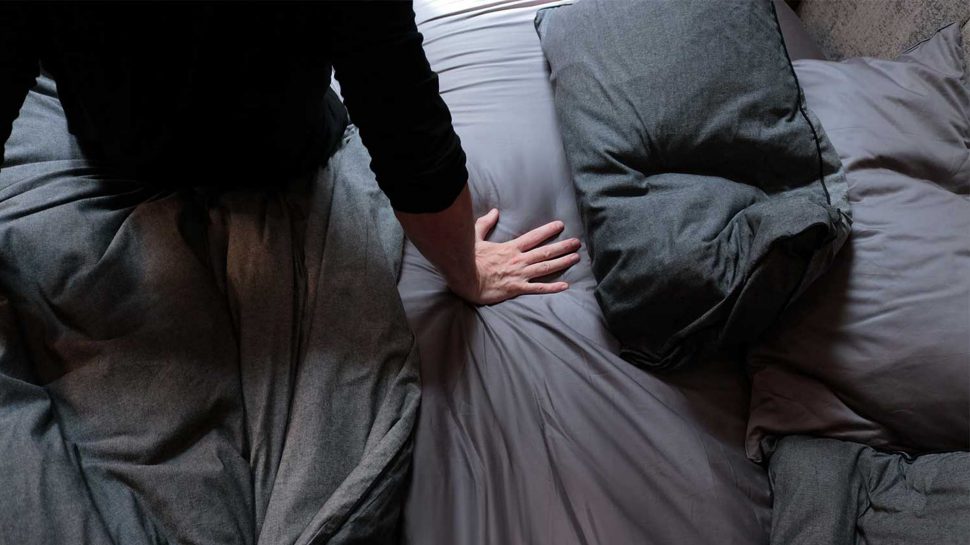 Drawing from her past life in fashion, Hayley keeps a close eye on trends and translates those on the runway to her bedding range. Sheet Society's bestseller last season was Blush. She predicts that Dusty Lilac - based on the Pantone colour of the year, Ultraviolet - will take the lead.
"We're going really hard on velvet for winter," she adds. "People are loving our Rose Velvet. We've also got Duck Egg Blue and Blush Velvet, and a quilted jersey that's a little bit punk in Dove Gray. I'm off to China in a few weeks to source new fabrics and will hopefully be inspired with more ideas."
"The other big excitement now is a print collaboration that's starting in May. We're working with a different Australian artist every month to design a printed quilt cover and pillowcase set. Our limited edition range is kicking off with a Terrazzo print which is really on trend in the interior world. Then we'll move on to a graphic version of a floral print. We'll feature a different illustrator each month."
"Currently we are working with a men's streetwear artist which is looking really different to anything we've ever seen in the bedroom space. A lot of our customers can't afford expensive art pieces for their room so these print collaborations will enable them to inject some art into their bedroom in a very affordable and practical way"
Sheet Society currently offers free shipping within Australia and also ships to selected international locations. A New Zealand-specific site is in the works and Hayley expects sales to ramp up once that launches.
For now, she's savouring the joy and fulfilment that come with creating something that brings beauty into other people's lives.
"I thought the other week, even if I won the lottery I'd probably still be doing this," she smiles. "I love it - the variety of things that come at you every day."

When did you last change your sheets?
Dress up your bed in Sheet Society's beautiful range of colours, prints and fabrics.