Why Pacific Island posties will soon be driving Australia Post's electric delivery vehicles 
Australia Post has partnered with the Australian Government to help our Pacific Island neighbours provide efficient postal services to their communities.

Postal services in the Pacific region are some of the most under-developed in the world as measured by the UPU's Postal Development Index.
That's about to change–for those living in the Pacific Islands and the estimated 200,000 people living in Australia with Pacific Island heritage.
Both sides will soon be able to stay in touch with each other more frequently and reliably. 
This is just one of the many benefits to come out of the Pacific Postal Development Partnership between Australia Post and the Australian Government.
The three-year partnership is aimed at modernising our Pacific neighbours' postal services by enhancing its efficiency and security.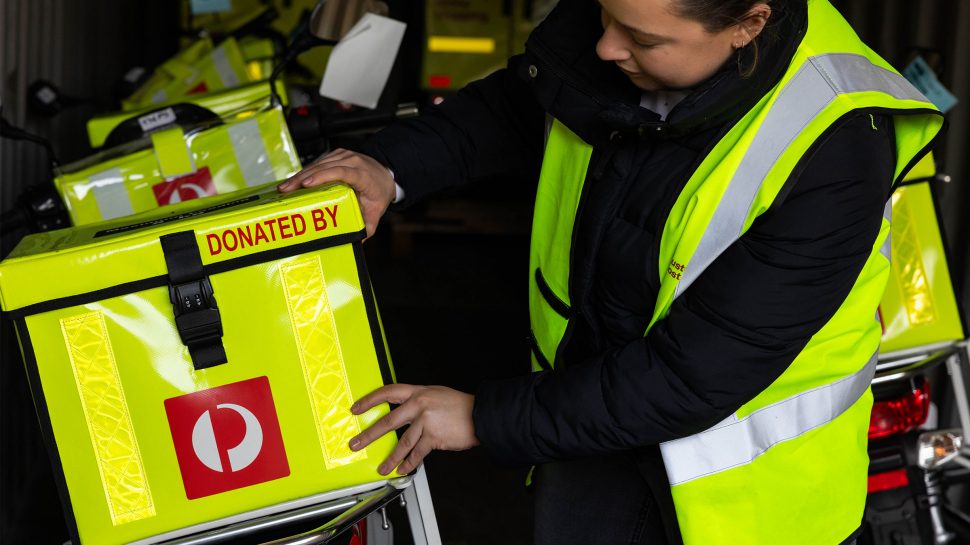 Australia Post is donating equipment to enhance the safety and efficiency of postal services in the Pacific region
A year after the partnership was announced in August 2022, we're sending 10 shipping containers to five Pacific countries—the Solomon Islands, Tonga, Fiji, Vanuatu and Papua New Guinea.
Each country will receive 850 pieces of equipment consisting of items for facilities and network infrastructure, PPE, IT equipment and postal delivery vehicles, including motorcycles and electric delivery vehicles (eDVs).
"Our Network Operations teams visited our Pacific postal partners to understand their individual needs and how we can best support them," says Tanny Mangos, Executive General Manager for Community, Sustainability & Stakeholder Engagement.
"High on their list of needs are equipment and training to help them develop and strengthen their systems, processes and technology. Our teams then sourced and refurbished postal equipment to be donated in kind."
More countries will receive equipment over the next two years.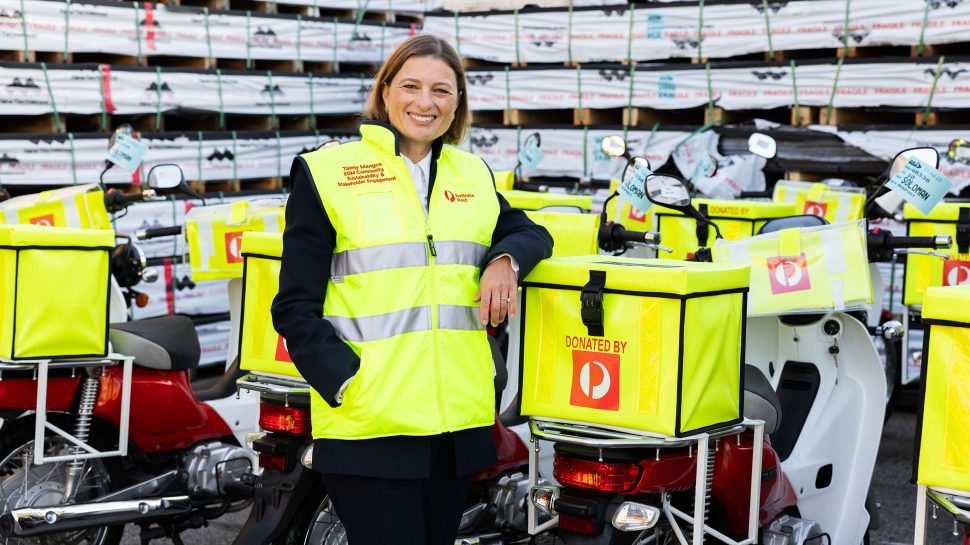 Tanny Mangos, Executive General Manager for Community, Sustainability & Stakeholder Engagement at Australia Post
A better future for consumers and businesses
The Pacific Postal Development Partnership is an essential initiative not just for the postal industry but also for both our communities and our region.
This partnership will enable Pacific Island posties to deliver letters and parcels in a more sustainable way.  That will make a huge difference to the way people and businesses connect with each other within their country and with the rest of the world.
A modern postal system will also empower Pacific Island businesses to seize emerging opportunities, tap into new markets and showcase the value of their sector on the global stage.
"That's how important cultural and economic links are built," says Tanny. "And it goes without saying that an advanced postal system will also provide greater certainty to friends and families sending mail between our two countries."
"This partnership is yet another example of how Australia Post continues to deliver a better tomorrow so people and the planet can prosper."