10 STEM activities the kids will love
Igniting a child's interest in STEM is one of the greatest gifts a parent can provide. Not sure where to start? Read on for easy and fun STEM activities to do with the kids in your life.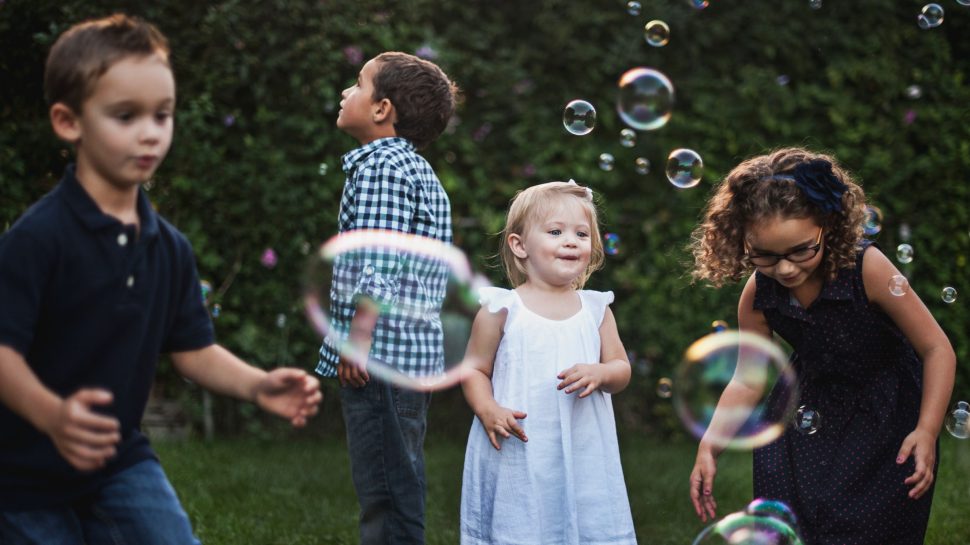 STEM activities can help spark curiosity and nurture problem solving skills.

Corey Tutt OAM, proud Kamilaroi man, CEO and founder of DeadlyScience, discovered a passion for science and the natural world early on in life. For as long as he can remember, he had dreams of being a zookeeper and of emulating Harry Butler, famed presenter of In The Wild.
He spent hours exploring his backyard. And the more that he discovered, the more he knew he wanted to work with animals and in science his whole life.
In pursuing his dreams, though, Corey found that it was quite isolating being the only Indigenous person in his field. So, he decided to do something about it, creating DeadlyScience as a means of encouraging more young Aboriginal people into a STEM career.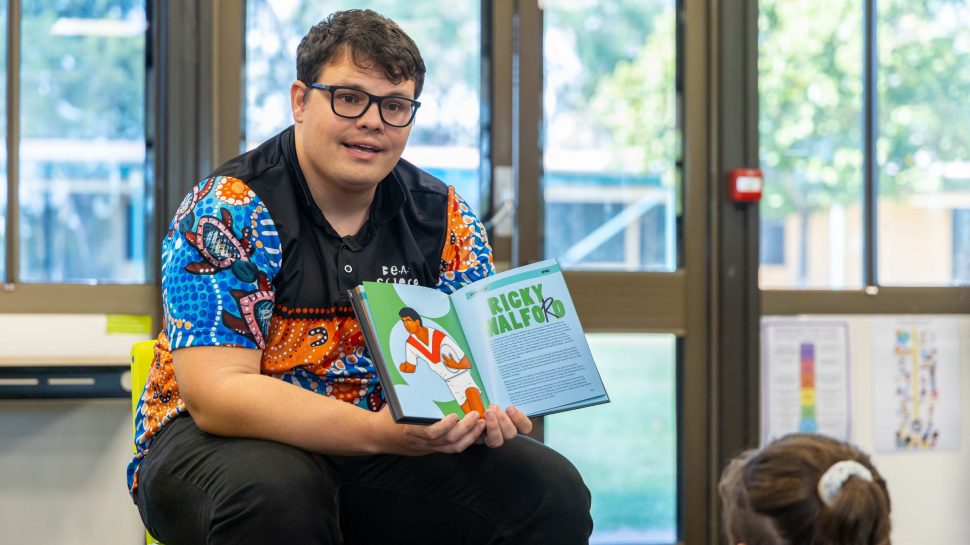 Corey Tutt, founder of DeadlyScience, wants to encourage young Indigenous people to love science.

Since it started in 2018, DeadlyScience has delivered thousands of books, greenhouses, telescopes, science kits and more to regional and remote schools around Australia—helping ignite the STEM spark in thousands of young minds.
No matter where you live in Australia, you too can help your children learn to love science. Exploring science, technology, engineering and maths with your kids helps expand their little minds and open their eyes to new ways of seeing the world. It sparks curiosity and nurtures problem-solving skills. It ignites new ideas, and it's a lot of fun.
To help you get started, here are ten simple ideas to foster a love of science in your household, including some fun activities from the 2023 DeadlyScience Guide to Innovation – Teacher Guide (PDF 6.9MB) on how to explore the world around you.
1. Get out into nature
Whether you head into your own backyard or venture further afield with a picnic packed, exploring the natural world with your child is a great place to start. You could count how many different types of bird calls you hear, or hunt for tiny animal prints and trails in the dirt. You could inspect the different shapes of leaves from the trees and bushes around you. Do a treasure hunt or play 'flora and fauna' bingo.
Corey's love of science and nature came from spending a lot of time outdoors. He recalls lifting a sheet of tin metal — just like Harry Butler had on In the Wild—to reveal two shingleback lizards beneath it. "I was just amazed. These creatures had a head that looked like a tail, and a blue tongue which said, 'I'm venomous'. From then, there were so many other moments when I would just observe animals and watch their behaviour."
2. Be a budding scientist
Back at home, you don't need much in the way of materials or scientific equipment to conduct your very own science experiments. In fact, you could probably head to your recycling bin to gather all the gear you need to test out some of the world's most enduring scientific theories!
To put gravity to the test, you could build an epic marble run using empty boxes and cardboard tubes. You could build a bottle rocket using an empty plastic bottle, along with a little baking soda and a lot of vinegar. Or you could build bridges and test the strength of different folds of paper. There are loads of projects and ideas out there on the internet just waiting to be explored.
3. Make a soak
A water soakage—or soak—is a source of water in very dry areas of Australia, particularly in the desert. In these hot places, First Nations people know where to find water, and their stories tell of where it's stored just beneath the surface. They would dig out the sand or mud at the soak using a coolamon (a vessel to carry things) or woomera (a throwing spear), often over a metre deep, until clean water gathered in the base of the hole.
You could find one in your garden. Have a look around: is there a spot that you think might have water? Aboriginal people look for birds and animals to see where they drink—maybe that will help? Then build a well to catch water using rocks, stones and modelling clay to see if you can collect water.
4. Play STEM-themed games
Put the Uno cards aside for a while, and instead stock up on some super-fun and educational STEM board games. You could start with something simple, like Connect Four. Older kids will love the mathematical challenge of games like Qwirkle, Prime Climb, the strategy of Blokus, or the scientific creativity of Evolution. For some quiet problem solving, a solo challenge like Rush Hour can occupy their minds. Head to your local toy library or games shop to see what's available, and stock up on STEM games perfect for a rainy day.
5. Explore the online world
There are loads of STEM resources and activities online that are designed just for kids. A great place to start is this ultimate STEM guide for kids, which has a comprehensive list of websites for kids of all different age. If your children are into technology, then kids' coding programs like Scratch Jr. and Hour of Code could help them build their own digital worlds. Or explore the world through the magical lens of Google Earth. 
6. Make a fish trap
Use some modelling clay to build a structure that can hold water, with a funnel at one end for the water to flow into it. Then, find some things that float (these will be your 'fish') and add them to the water: paper, leaves, sticks – whatever you think!
Then fill the dam with water and watch the 'fish' float. Keep watching, and you will see that as the water drains out, the 'fish' are trapped in the dam, ready to be caught and eaten.
7. Fill your house with STEM-related reading materials
Never underestimate the role that books can play in helping to foster a love of STEM subjects. Indeed, it's been one of the key focus areas for the DeadlyScience mob. "We've sent thousands of resources into communities, like telescopes, microscopes, and LEGO. But we also send culturally appropriate books and build libraries that get kids excited about STEM," says Corey.
"During the lockdown, we sent a bunch of books out to kids in remote communities. Not every kid has internet access at home, and we wanted to show kids that science is still for them—that they shouldn't give up on it," he says. One of the kids was so grateful that they posted a painted handprint and thank you note straight back to Corey.

Corey Tutt with his DeadlyScience children's books.

If you're looking for inspiration to build out your own bookshelf, two great books to pique children's interest in science include The First Scientists and Deadly Science Books – Life Cycles Book 3 (both available in the Australia Post Online Shop).
8. Make a human sundial
First Nations people tracked the position of the sun in the sky. It helped them to understand seasons and equinoxes and plan their lives around these. They used patterns of stones and mapped the shadow the sun created in the pattern, but you can create a sundial using just your bodies.
First, choose a sunny day! Then, mark a spot outside with a cross, and stand in the sunlight. Look at where your shadow is, and trace a line around it with chalk, or take a picture on a parent's phone. Head back out each hour and repeat the same process. Set an alarm if you need a reminder. After a few hours, you will have begun to map how the sun moves through the sky. If you want to see how this changes throughout the year, try it each month on the same day, even at the same time, and look at the differences.
9. Make a didgeridoo
Making your own 'didge' using a cardboard tube will help you understand how First Nations people harnessed the power of wind to make sound. Experiment with different lengths of tube to see what sounds it can make! What other things could you make a 'didge' out of? How would this affect the sound? What else could affect the sound that comes out?
10. Learn to read the weather
First Nations people could read the wind (and other weather) and know what to do next: to move somewhere warmer when the weather indicated it was going to get cold, for example. You can make your own wind speed machine (anemometer) to find out how fast the wind is blowing, and to recognise when it is changing. What could different wind speeds mean in your life?
Keen for more ideas?
Get more ideas on discovering (or rediscovering) the joys of science and technology. Then, roll up your sleeves, polish your magnifying glass, and start exploring STEM with your child. You never know, you might just learn something new yourself. 

Looking for more free educational resources?

From stamp collecting and letter writing to First Nations culture and STEM, the Australia Post Education Hub has loads of free educational resources for teachers and parents.