Li Cunxin AO: Connecting Australians through the magic of ballet
Li Cunxin's remarkable path has taken him from a village in rural China to dancing on some of the world's most prestigious stages. As part of our Inspiring Australians series, he talks about the magic of ballet, pressing the reset button on his life and being named 2014 Queensland Australian of the Year.

Video: The Australia Post logo sits in the bottom right corner. A dark-haired man wearing an ochre jacket stands gazing at a wall of striking black-and-white portraits of ballet dancers. White text reads, "Find out how Li Cunxin AO is connecting Australians through the magic of ballet." Li is interviewed in a rehearsal studio. Text: "Li Cunxin AO, Artistic Director, Queensland Ballet, and 2014 Queensland Australian of the Year."
Audio: Li: My name's Li Cunxin, Artistic Director of the Queensland Ballet, also 2014 Queensland Australian of the Year. I was trained for some years at the Beijing Dance Academy, and the training was really tough, really difficult, but it really taught me resilience and really gave me the skill set to become one of the top dancers in the world.
Video: In a studio, Li and a woman watch a male and female dancer rehearse. Wearing a pale pink tutu, tights and pointe shoes, the female dancer pirouettes into the male dancer's arms. Li spreads his arms wide in unison with the female dancer.
Audio: Li: What keeps me going and makes me try harder is I realise that we only have a short, limited life to live, so you want to live it to its fullest and make your journey as fun and successful as you can, and that is very important.
Video: As dancers leap vertically, they cross and uncross their feet. Li watches, eyes narrowed. In a class, several male dancers work at the barres. Li guides a dancer's arm. Male dancers wearing T-shirts and tights or skin-tight shorts leap on the spot, then spin.
Audio: Li: I think, as a society, human connections are so important for our happiness. We are so privileged to be able to pass on our knowledge to the younger generation. And if my life thus far means something to others or serves as a sense of motivation, then I have a lot more to give. By Australia Post sponsoring the Australian of the Year Award has played that inspirational role in really bringing that aspiration, inspiration to the nation.
Video: The white Australia Post logo appears on a red background.


Li Cunxin's life took an extraordinary turn shortly after his eleventh birthday. A delegation from the Beijing Dance Academy arrived at his village in rural China to handpick the next generation of ballet dancers and Li soon found himself on a train to Beijing.
He would spend the next seven years training to be one of the best dancers in the world. The experience charted his path to stardom but not before pushing him to his limits.
"The training was brutal," Li says. "It went from 5.30am to 9pm, six days a week. You pushed yourself every day to improve your jumps and turns, and to build the kind of stamina that keeps you dancing. The strict training made me hate ballet before eventually falling in love with it. But that regime also taught me the skills I needed to get to the top."
Getting to the top turned out to be Li's destiny. When he graduated in 1979, he caught the eye of Ben Stevenson, a highly respected teacher and the Artistic Director of the Houston Ballet, who was teaching two semesters at the Beijing Dance Academy.
Ben was offering a full scholarship for two dancers to study at the Houston Ballet summer school in Texas. Li was among the first two cultural exchange students, who were allowed under Mao's regime, to study in America.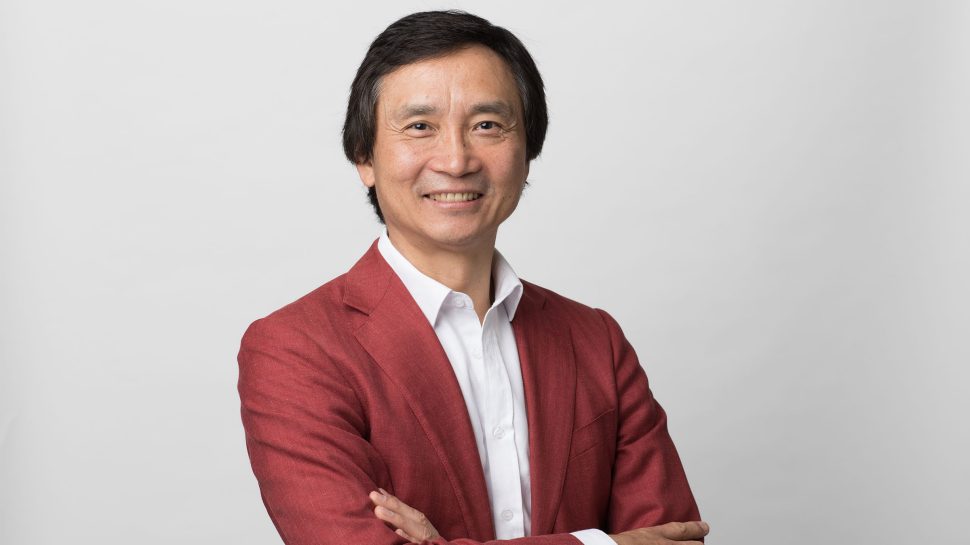 Changing the course of his destiny
Once he was done with summer school, Li defected to America.
"I've had to reset my life a few times and this was one of those times," he says. "When that happens, you have to dig deep and ask yourself the hard questions. For me, those questions were about the kind of life I wanted to live and the contributions I wanted to make to society. Resetting was about refreshing that vision.
"I believe that life will always have its challenges. It comes down to how you mentally deal with them. If you have resilience and determination, you'll be successful. So you should not easily chuck in the towel."
Li danced with the Houston Ballet for 16 years during which he won two silver medals and a bronze medal at three International Ballet Competitions. His career then took him to London where he met an Australian ballerina and his future wife, Mary McKendry.
"Mary and I were dance partners at the Houston Ballet and we had the most magical dance relationship, which eventually translated into real life," Li smiles. After tying the knot, the couple moved to Australia with their children in 1995 and Li became principal dancer with The Australian Ballet.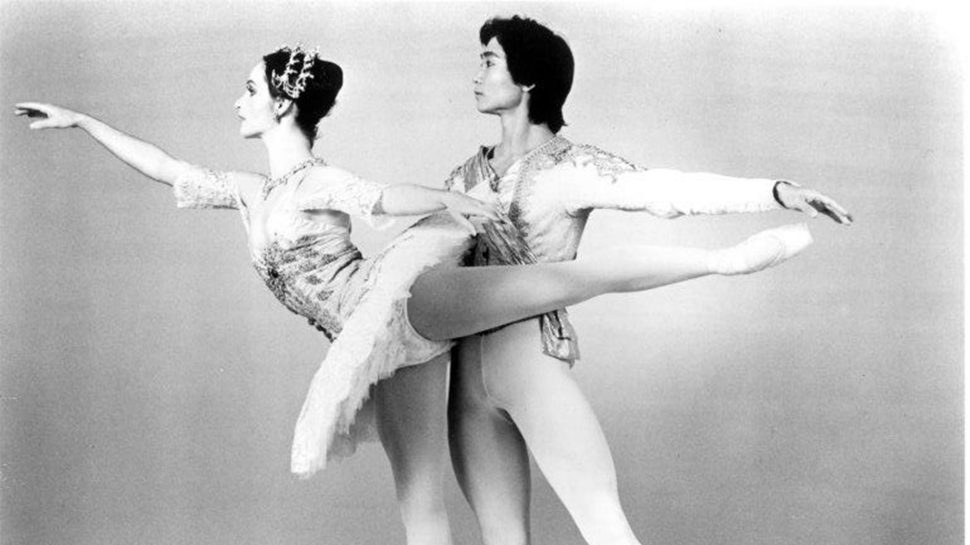 Being recognised for his passion, artistry and tenacity
Despite his shining star, a prudent Li began contemplating a future after ballet. The world of finance beckoned and for the next two years, he juggled dual careers of stockbroking and dance.
When he retired from the stage at age 38, Li found his place at Bell Potter, one of the biggest stockbroking firms in Australia, and established its Asian desk. In 2003, he published his autobiography, Mao's Last Dancer, which shot to the top of Australia's bestseller's list, collected literary awards and was made into an award-winning movie.
But as it turned out, Li and ballet weren't done with each other yet. In 2013, Li was named the Artistic Director of the Queensland Ballet, a role that he still holds today. Mary joined the Queensland Ballet's Artistic Staff as Ballet Mistress that same year. As he looks back on his life's trajectory, Li marvels at the transferable skills between the world of business and art.
"I discovered that I was able to use certain skills I'd learnt in ballet - like work ethic, resilience and tenacity – to build my success in stockbroking," Li says. "And the skills I learnt in finance are now helping me at the Queensland Ballet."
Li was named 2014 Queensland Australian of the Year in a nod to his passion for dance, devotion to artistic excellence and perseverance in the face of immense hardship. He says the award is an almost "underserving" honour.
"I'm humbled because there are so many others who're just as incredibly successful in making a difference in our society. And if my life thus far has inspired others, then I have a lot more to give."
In 2019, Li received an Order of Australia (AO) in the Queen's Birthday Honours List for his distinguished service to the performing arts, particularly to ballet, as a dancer and as an Artistic Director.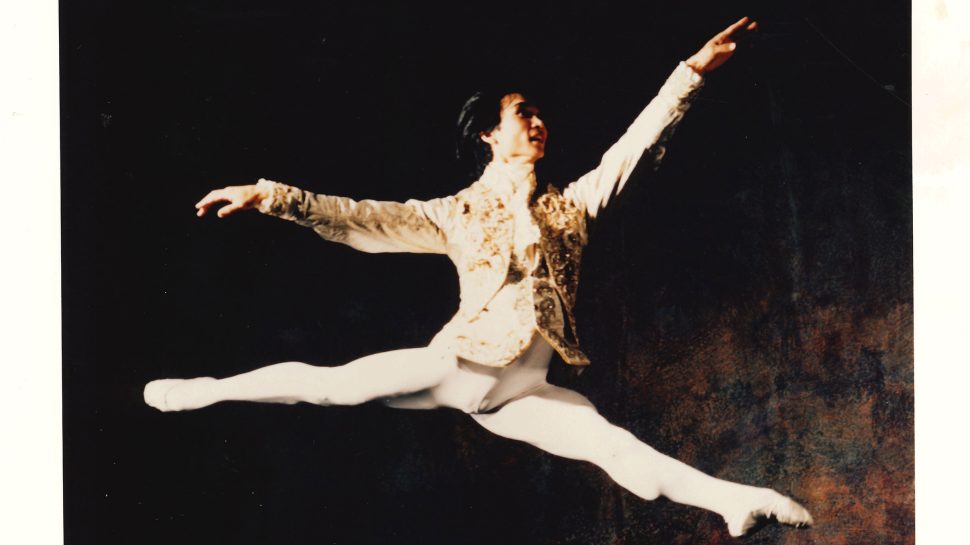 A life of magic
Almost five decades have passed since Li was plucked from his life of poverty and sent on a remarkable journey. Yet memories of his family and childhood are never far from his heart. He remembers the severe hunger and the desperation that drove people to eat tree barks to survive.
"Those tough experiences have shaped my character and given me a sense of appreciation and gratitude for what I have today," he says quietly. "It's given me the confidence to conquer even more challenges down the road."
One of the biggest challenges he's faced in the last year is the impact of the COVID-19 pandemic on the arts industry. When dancers were unable to come to the studio, Queensland Ballet had to find a way to bring the studio to them.
"We needed to deliver portable barres and the right flooring to our dancers in different cities so they could continue practising and staying fit. Australia Post helped us do that. At the end of the lockdown period, the dancers returned to the studio in excellent physical shape. This wouldn't have been possible without Australia Post and we're forever grateful."
Li adds that the pandemic has opened his eyes to the importance of a life filled with magic – specifically the magic of ballet.
"It's a wonderful thing to be able to take people on a magical journey that inspires them, makes them laugh and moves them emotionally." Li will be doing just that in June 2021 when the curtains raise on his newest ballet production, The Sleeping Beauty.
"What keeps me going and trying harder to bring this magic into people's lives is the realization that we all have a limited time on earth. I want to make my life the best it can be, my journey as fun as I can and to make a positive difference in our society. That's very important."
Australia Post is category sponsor of the Australian of the Year Award. We're proud to partner with the National Australia Day Council and showcase the inspiring stories of remarkable everyday Australians.
Here's your chance to recognise someone who's making a real difference in your community. Nominate them today for the 2022 Australian of the Year Award.