Kevin Kadirgamar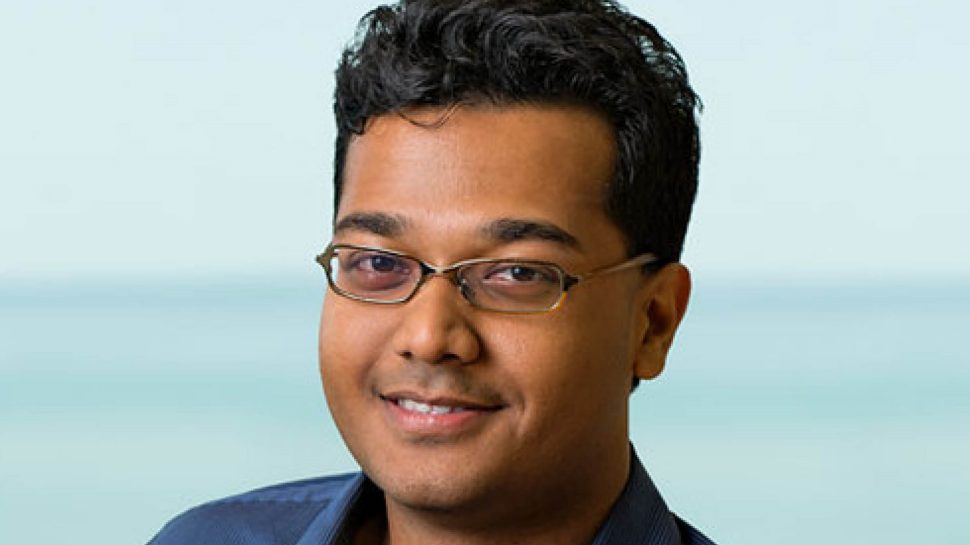 2018 NT Young Australian of the Year
Former migration and refugee lawyer
When Kevin Kadirgamar escaped the civil conflict in his motherland Sri Lanka, he arrived in Australia with a deep appreciation of the suffering experienced by many. He was also determined to be a voice of the vulnerable.
While still a law student, Kevin co-founded Multicultural Youth NT to promote harmony and empower people to make changes in their own communities. He has also been actively involved in a number of community organisations in the Northern Territory.
Kevin was recognised as a lawyer who championed the rights of migrants and refugees, and for his outstanding pro bono work on fighting for the freedom of children and young people held indefinitely in immigration detention.
He also mentored students through Charles Darwin University and junior migration law practitioners. While not currently practising, Kevin continues to work in the migration field in a policy role.
We spoke to Kevin about receiving the 2018 NT Young Australian of the Year Award, his message for all Australians and what everyday inspiration looks like to him.
What did it mean for you to be named 2018 NT Young Australian of the Year?
It was an absolute surprise and humbling to be recognised this way. My work with refugees and asylum seekers was part of my professional obligation and I didn't think it warranted a nomination. I accepted the award as an endorsement by everyday Australians of the work I was doing and that meant a lot.
If you had to sum up your message in one sentence, what would it be?
It's a duty of citizenship for every Australian to speak up against injustice wherever we see it.
What does everyday inspiration look like to you?
It's the people who perform selfless deeds because it's the right thing to do. To me, that's living our true Australian values of respecting the dignity and freedom of every individual, and upholding equality of opportunity.

I also draw inspiration from those I worked for in vulnerable communities. They come from desperate situations but still manage to keep their hopes alive. And despite everything they've gone through, they take the opportunity to serve their community and make a positive difference. I'm lucky to be part of their lives and stories. It's something I will always carry with me.
You said in a previous interview that the law is all about stories. Could you share one that has stuck with you?
It's a remarkable story about a young Iranian lady whom I acted for a few years ago. She arrived by boat in Australia and made a life for herself in Brisbane while her application for a protection visa was being processed. What was truly inspiring was how her Australian teachers and friends embraced and rallied behind her.
I met her when her application was rejected and she was taken to a detention centre in Darwin. She was three months away from finishing her Year 12 exams. Her Queensland community stepped forward to advocate for her and some even travelled to Darwin to offer support.
She was eventually released from detention, and although her visa status is still in limbo, she is now giving back to her community and supports herself through her own employment. Her story is an example of Australians who truly live this country's values make a real and positive difference to our newcomers and the strength of resilience.
What has your work taught you about resilience?
Keep your eye on the bigger picture and understand that your greater purpose is to serve. Being mindful of that will help you find the strength to persevere through all difficulties.
What would you like people to better understand about the work you're doing?
We who live in Australia are so lucky to enjoy freedom, peace and safety. But when we live in such an environment, we sometimes don't go out of our way to learn about issues that affect those who are disadvantaged or vulnerable.
The message for all Australians is that we must do our best to learn and understand human rights issues and to see ourselves as part of every vulnerable community. If we see something wrong, we should do our best to take some form of action.
Why does the Australian of the Year Award matter?
It's a way of recognising those whose work embodies and upholds our community values of kindness, equality, justice and non-discrimination. The award is also bigger than its recipients because it's not just recognition of individuals but of the impact their work is having on our community and country.
What should we think about in our nominations for Young Australian of the Year?
Young Australians are not just future leaders; they're leaders of today who have ideas that inspire us all. Look for young people who demonstrate the values we want to uphold, who perform selfless acts and whose values you want to be represented by.

Nominate an inspiring Australian
Do you know someone who deserves recognition? Nominate them for the 2021 Australian of the Year Awards. Nominations close 31 July 2020.