Bridie Duggan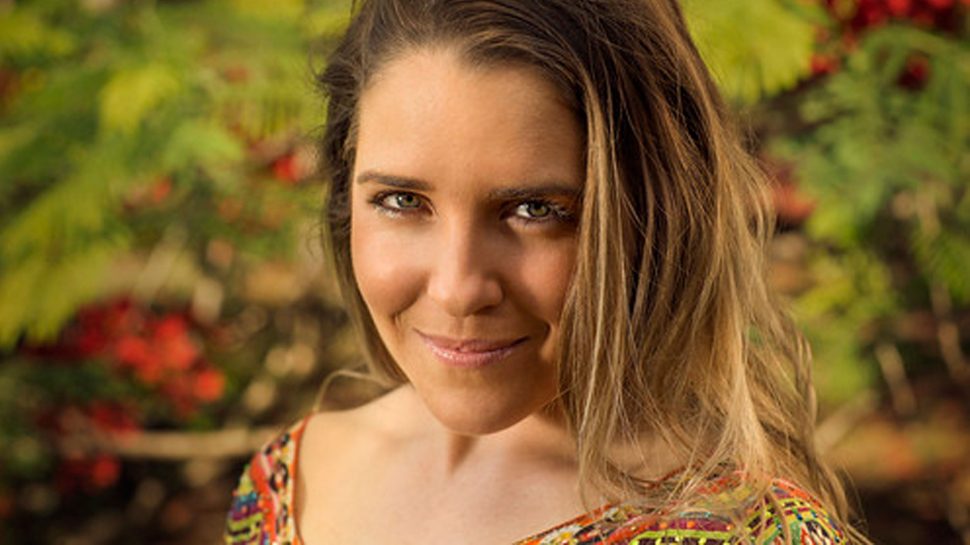 2017 Young Australian of the Year
Life coach and healthy living champion
After losing a childhood friend to suicide, Bridie Duggan started a fundraising initiative to raise awareness of mental health and reduce the stigma around mental illness.
She travelled around Darwin and visited multiple locations as a way of starting conversations and drawing a link between physical and mental health. By the end of one month, she had raised $27,000 for the LIVIN Foundation.
With an estimated 45% of Australians likely to experience a mental health condition in their lifetime1, Bridie wants people to know that there is no shame in speaking up and out.
A qualified life coach and personal trainer, Bridie is currently studying her Masters of Physiotherapy while volunteering as a strapper for football clubs of all codes and leading fitness classes for children with autism.
We spoke to Bridie about receiving the 2017 NT Young Australian of the Year Award, the act of courage she recently witnessed and what it means to take care of your mental health.
What did it mean for you to be named 2017 NT Young Australian of the Year?
It was one of my proudest moments. It meant the world to me because it supported my message that physical activity has a huge impact on a person's mental wellbeing. Since then it has been an incredible journey of helping spread awareness of mental health in the Northern Territory and across Australia.
The award also gave me a bigger platform to raise awareness about mental illness and suicide prevention. It's helped me get people talking in their communities about the importance of taking care of their mental health.
People are now opening up about their mental health concerns whereas before they would battle their demons alone.
What experiences have stuck with you from your fundraising road trip around Darwin?
It was during this time that I found out how many people were suffering from mental illness. I was shocked. Many good friends have lost family members to suicide and I never knew this because they weren't talking about it for fear of being judged. I was also blown away by people's generous contributions to the fundraiser.
What does everyday inspiration look like to you?
What inspires me is waking up before sunrise so I have more time in my day to get things done. I also spend five to 10 minutes lying in bed and thinking about what I'm grateful for in life. I think if you start your day on a grateful note, it goes pretty well from there.
When did you last see courage in action?
Last month during a group hike up a mountain. Halfway through the hike, one girl had an anxiety attack. She told us that she had been suicidal recently and had taken herself to a cliff. The many cliff faces around us were triggering this memory. It took incredible courage for her to share this with us and then go on to finish the hike.
What would you like people to better understand about taking care of their mental health?
I think it's something you need to work on every day. You can't put it off until you have more time. Doing a little each day can be better than getting to a stage where you need a lot of support.
People often misunderstand taking care of their mental health to mean that something is wrong with them. This can also put them off talking to a friend or psychologist.
Working on your mental health doesn't need to involve doing big things. For me, it's about exercising, getting enough sleep and eating well. I know that if I do at least one or two of these, my mental health will be better.
Could you talk about the relationship between physical fitness and mental health?
I think there's a huge link between the two. I've had people come to my sessions feeling upset but leaving in high spirits. The more we move, the better our bodies can feel. Exercise gives you the space to stop thinking for a moment and just focus on moving your body and doing something that's good for it.
Why does the Australian of the Year Award matter?
The award is incredibly important because it helps recognise people in the community who are performing acts of kindness for a good cause and shining more light on areas of need.
What should Australians think about in their nominations for 2021 Young Australian of the Year?
Think about nominating people who are continually working or volunteering for a great cause that benefits the community. These people put in that extra bit of effort, time and passion without expecting the recognition that goes with it.  
Nominate an inspiring Australian
Do you know someone who deserves recognition? Nominate them for the 2021 Australian of the Year Awards. Nominations close 31 July 2020.