How the West Moonah Community House is supporting the mental health of young people
Youth in this Tasmanian community are meeting new people and receiving a mental health boost at the same time, with the support of the Australia Post Community Grants program.

In the Hobart suburb of West Moonah, the wellbeing of young people is being given a boost through activities that help them connect with others.
The Youth Mental Health and Wellbeing Project is a series of workshops and activities that support participants' wellbeing. The project brings together local disadvantaged and at-risk youth to learn, build their confidence and create meaningful connections with their peers and local community.
The project received an Australia Post Community Grant to help boost the mental health outcomes of young people.
An important project focused on youth connection and wellbeing
The Youth Mental Health and Wellbeing Project is an initiative of the West Moonah Community House, which is a social hub providing opportunities for the local community. They create a friendly, caring and inclusive environment for their community members to connect with each other, learn new things and find help when they need it.
"The Youth Mental Health and Wellbeing project is designed to help some of the disadvantaged young people in our area come together, learn new skills, work together to accomplish different things, boost confidence and improve overall wellbeing," says Brighton Seeley, West Moonah Community House Youth Worker.
The workshops and activities help provide tools and strategies for participants to be mentally healthy in their everyday life.
The activities include art therapy classes, group excursions like horse-riding and rock climbing and skills workshops such as healthy cooking and nutrition, with a focus on the preventative aspects of improving mental health and wellbeing.
"The participants take part in activities that were initially well out of their comfort zone—and they love it," says Brighton.
The project also provides opportunities for connection and enables participants to feel part of something, giving them a sense of belonging.
"Young people can have difficulty connecting with their peers and their community," Brighton says. "So, what we're doing here is helping young people create networks, connecting with each and their community."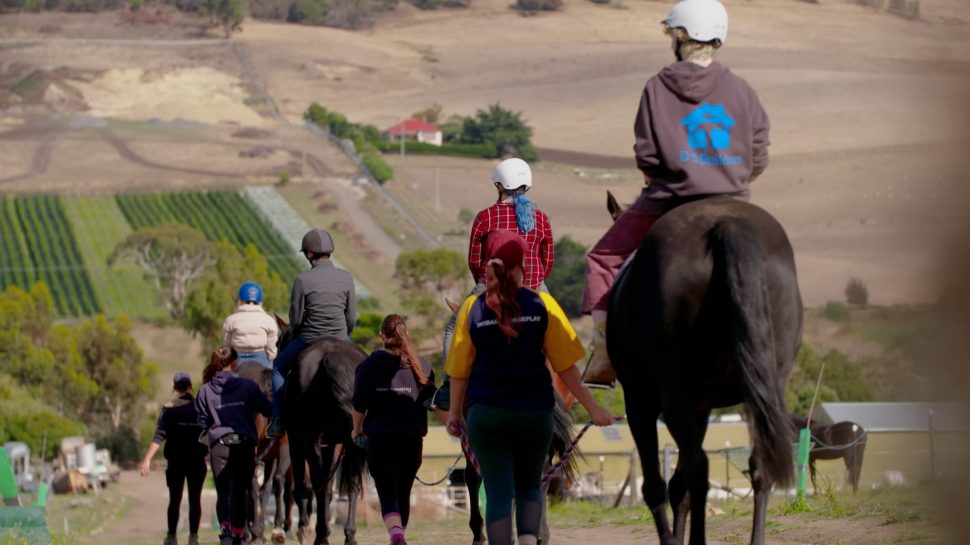 From little things, big things grow
It all began when the West Moonah Community House ran a short youth adventure pilot program after receiving feedback from local community groups and schools about their challenges with youth disengagement.
The program targeted young people who had recently moved to Tasmania and aimed to help participants form meaningful connections and friendships with others in their community. After the four weeks, participants showed higher levels of self-confidence and community engagement—and were asking for a longer program and more activities.
"After witnessing the huge changes in these young people, it was clear that a future larger-scale program would be of enormous benefit to our local community," said Mel Knuckey, West Moonah Community House Manager.
And so, in 2021 West Moonah Community House applied for an Australia Post Community Grant to continue and expand the Youth Mental Health and Wellbeing Project for young people across the local community.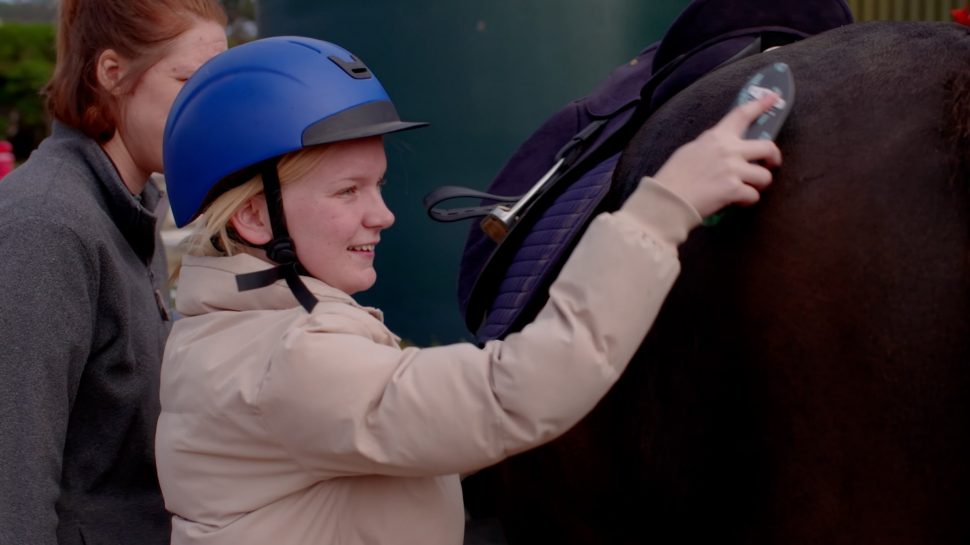 Helping young people to be well and stay well
Being focused on preventative mental health, the project is about doing things that help young people stay mentally well, including being active, keeping in touch with friends, eating well and being compassionate with others.
By creating a space where everyone is welcome, the project helps young people to learn positive strategies such as communication, self-confidence and trying new things, which are all important for wellbeing.
Brighton says the participants of the Youth Mental Health and Wellbeing Project have benefited enormously. "It's very important to improve mental health and wellbeing in our community because it has onflow effects in so many different areas."
"We've seen the young people develop meaningful relationships with each other, improve their sense of belonging and it's also helped with their self-worth," he says.
And it's the feedback from the participants themselves that demonstrates the real impact of the program.
"I come to these activities to meet new people and help with my anxiety," shares Mikita Young, a Youth Mental Health and Wellbeing Project participant.
Ash Kurjanski, another participant, explains how the program opens doors. "It's a really good chance to meet new people and try out new things that I might not have done before," she says.

Connecting local communities

Australia Post is delivering the goods for local communities with grants to support mental wellbeing. Because when we connect, we feel better.