How to connect and empower LGBTQIA+ youth with the support of an Australia Post Community Grant
Learn how Australia Post Community Grant recipients can use their funding to create safe and empowering spaces for Australia's LGBTIQA+ youth community and help young people thrive.

Video: The Australia Post logo sits in the bottom right corner of the screen.
In a quirky converted warehouse, a young man with wavy dark hair and a moustache smiles. White text reads, "Introducing Minus18: a 2019 Australia Post Community Grant Recipient." Text: Adrian Murdoch, Minus18 Foundation.
Minus18 promotional materials read, "Some girls like girls," and, "Young & Queer Report." Young people chat, participate in panel discussions, sing and dance in a crowded hall.
Audio: Adrian Murdoch: Minus18 is Australia's largest charity for LGBTIQ young people, so we serve events, campaigns and workshops, primarily to 13 to 19 year olds, to help drive inclusion and end discrimination across the country. It's a place where young people can come with no expectation that they have to engage a certain way.
Video: A sign reading "Our amazing volunteers," sits among photos of smiling people. At a colourful reception table, volunteers paint participants' faces with glitter. In the warehouse, a man and woman talk with Adrian as he writes on a white board.
Audio: Adrian Murdoch: Our events are driven by our volunteers, so they are the people who run all the activations, they'll be the people that greet you at the door. The most exciting part of the Australia Post Community Grant is we're gonna be able to take our volunteer program out to these communities across Greater Metropolitan Melbourne. It means that we can engage with more diverse identities, and it reduces just those barriers of wanting to be involved.
Video: A drag queen spins for a young crowd. A line of laughing participants perform a wave with their joined hands. The dance floor is filmed on a phone. In the warehouse, Adrian organises blue, pink and white merchandise. Badges read 'Ally'. He laughs with colleagues.
Audio: Adrian Murdoch: We want to see a future where every young person can express their gender identity and sexuality, you know, free of any discrimination. I think if we can make spaces where people can be celebrated and be affirmed, you know, that's a good way to get there.
Video: The white Australia Post logo appears on a red screen.
Text: auspost.com.au/grants
One of the biggest challenges facing LGBTQIA+ youth is social isolation. This intensified during the COVID-19 pandemic when young people were unable to engage with inclusive spaces and groups in person.
Many lost the social connection they so desperately needed during this time. That's when the importance of Minus18's work in tackling social isolation shone once again.
Fostering a strong sense of community and connection has been at the heart of Minus18 since its beginnings in 2011. Their mission is to create an Australia that's free from discrimination for all LGBTQIA+ youth (defined as those between 12-19 years of age).
"We're leading change, building social inclusion, and advocating for an Australia where all LGBTQIA+ young people are safe, empowered, and surrounded by people who support them," explains Adrian Murdoch, Minus18's Partnerships and Campaigns Coordinator.
Adrian has been working with Minus18 since 2017 and started out as a volunteer before stepping into his current role.
"When I heard about Minus18 and the work they were doing, I thought 'I wish I knew about this when I was younger!'. It would have been so beneficial to me when I was growing up, so I wanted to do my part to help spread their message."
Finding different ways to connect
When COVID-19 struck and Australians were locked down, Minus18 had to rethink how they supported their community. In-person events and workshops were cancelled, so the Minus18 team came up with a different way to connect.
"We began digitising our youth events," Adrian explains. "We curated an array of online programs, like dance parties and tutorials, at-home workouts, mindfulness workshops and creative classes. We were overwhelmed by the response and were able to reach even more LGBTQIA+ young people in Australia."
These online events did wonders in bringing the community together with 98% of participants saying they felt less alone after chatting to their peers over Zoom, attending a workshop, or learning a new dance.
"These connections were not only reducing isolation; they were increasing wellbeing and mental health, and helping establish peer connections," Adrian says. "This allowed people to share their experiences with one another and build chosen families and social groups."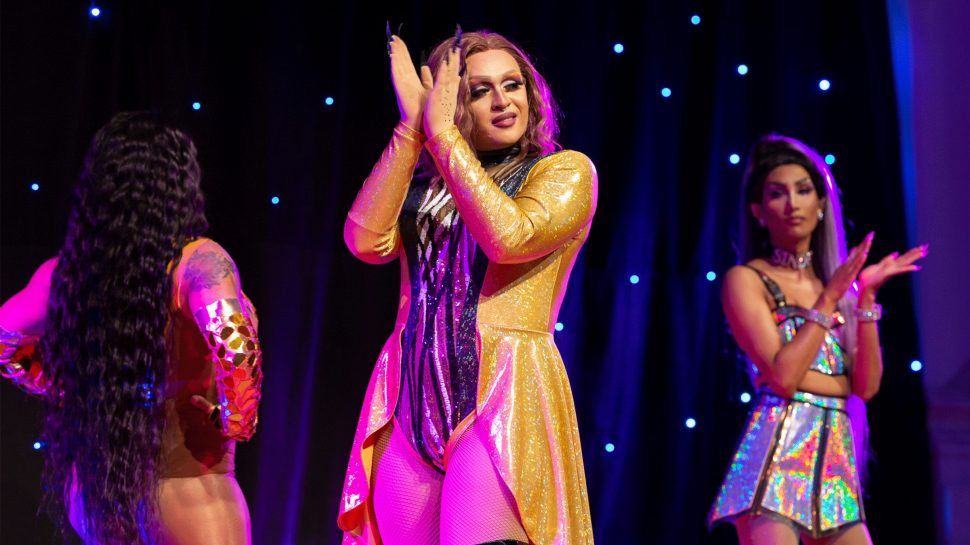 Fostering a strong sense of community and connection is at the heart of this community group
How Australia Post's Community Grant is making a difference

In 2019, Minus18 received the Australia Post Community Grant, which enabled the organisation to spread their message across the country. The grant meant Minus18 was able to recruit and train LGBTQIA+ youth from diverse backgrounds to participate in and lead engagement activities to their peers.
Empowering this group has helped raise the voice of LGBTQIA+ youth, ultimately leading to a thriving, tight-knit and supportive community.
"The funding from Australia Post helps us prioritise our support of these young people and increase their participation within our LGBTQIA+ Youth Leadership Programs," says Adrian.
At the end of 2019, Minus18 recruited 25 LGBTQIA+ volunteers from across Victoria, with a focus on those with the capacity to support intersectional identities, such as those who identify as QTIPOC (Queer, Trans, or Intersex Person of Colour).
Following their induction, they facilitated the Minus18 Midsumma Carnival Youth Pavilion to a group of 500 young people, and in February led the Minus18 group in the Midsumma Pride March to a crowd of over 20,000 people.
"Our volunteers help create our youth events to be the safe and inclusive environments that over 5000 LGBTQIA+ young people engage with every year," Adrian says.
"Thanks to the grant from Australia Post, we can fund their training and skill development needed to help them curate these events, as well as support young people through interactive activations."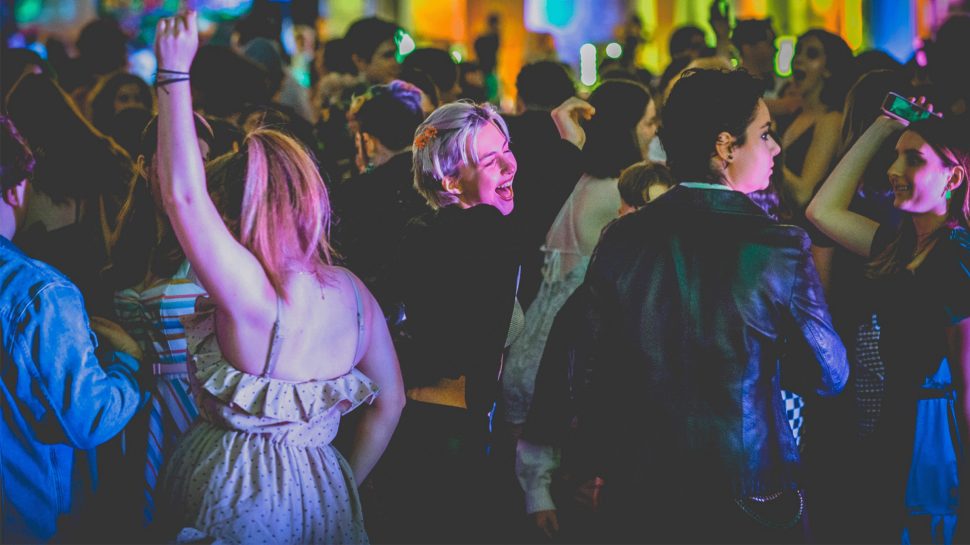 Minus18 used their Community Grant to support LGBTQIA+ youth.
Power in community

For Adrian, community is about ensuring every LGBTQIA+ person feels safe, empowered and affirmed in their lives, be that at home, school, work, or events.
"Community means empowering those who don't have equal access to these spaces or elevating the voices of those who have experienced more discrimination, so that we can better understand and work to correct these injustices," he says.
Looking ahead, Minus18 is implementing a range of strategies to continue supporting LGBTQIA+ youth in their community and connecting with more young people across Australia – and the world.
They continue to hold free digital youth events, facilitate peer support spaces through Facebook, and adapt all their workshops and training sessions to a webinar format.
While inclusivity has come a long way in the LGBTQIA+ community, according to Adrian, there's more work to be done - particularly for members who have a disability, are from a culturally and linguistically diverse (CALD) background or live in a regional or rural area.
"Elevating their voices and experiences is essential when it comes to building more inclusivity within organisations, events and programs."
The Australia Post Community Grants program supports local organisations that are making a difference in their local communities. It's yet another way we connect Australians across the country.
Connecting local communities
Australia Post is Delivering the goods for local communities with grants to support mental wellbeing. Because when we connect, we feel better.