Long-distance driving tips
Australia is a vast, beautiful country. As such, we can often find ourselves going on long drives. Whether you have friends and family in another city, or just enjoy heading off for a weekend away, here are some tips on how to have a safer journey.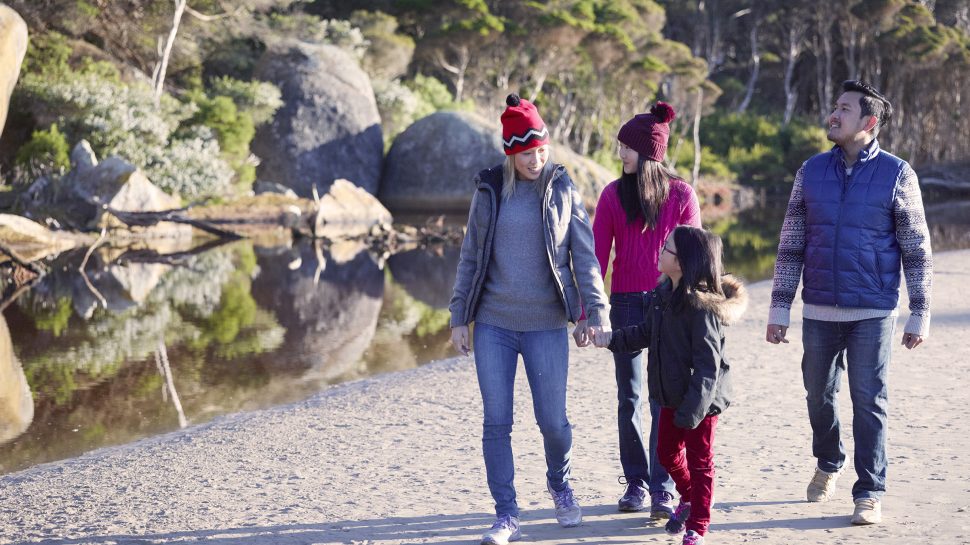 Tips for long drives
Check your car before you leave
Before you head out on your adventure, check that your car is in good condition for the drive. This includes checking the car's oil and water levels, and the tyre pressure. If you're about to head off on a long drive, you should check to make sure your car is in good condition to make the journey!
Know how long your journey will be
Another tip is to know how long your journey should take before you leave. Knowing the distance you will be driving allows you to work out roughly how much time you will be on the road for, and even mark out spots that you could take breaks at. Being prepared for your journey's duration is a good idea as it allows you to plan accordingly.
Don't start your drive tired
Tiredness on the roads can be very dangerous. The Victorian Transport Accident Commission (TAC) states that driving drowsy is a factor in as many as 20 per cent of all road crashes.1 In fact, studies show that if a person has been awake for 17 hours, they can have the same impairment level as a person with a blood alcohol concentration of 0.05. Try to get plenty of sleep the night before your trip, and travel at a time when you would typically be feeling alert, such as the middle of the day.
Bring a driving partner
Long drives can be a little monotonous and boring at times. Where possible, bring a driving partner who can provide company and share the task of driving. With a driving partner, you can take shifts for driving, and let your eyes relax and your body stretch out a bit more when you're a passenger. You might also find that the time passes more quickly with someone to chat to on the drive!
Take plenty of breaks
When heading on a long drive, remember to take regular breaks. Government sites recommend taking a break every two hours for a minimum of 15 minutes.1 Driver fatigue is a serious problem and not something that should be dismissed. If you begin to experience signs of fatigue, pull over and stretch your legs or swap out and let your driving partner drive for a while. If possible, stop at a rest area or one of the many Driver Reviver sites. It's important to take regular breaks and listen to your body.  
Great value car insurance for everyday drivers
Because we reckon affordable, quality cover is something every Australian deserves.

Have enough water (and food) on hand
If you're planning a long drive, make sure to have enough water and food for your trip. It's important to keep hydrated and sated while on a road trip. Packing enough water can also help save you money, as you can avoid buying bottles of water along the way.
So, what is a safe distance to drive in one day? The answer can differ depending on the person and driving conditions, but according to the TAC,1 you shouldn't be travelling for more than eight to ten hours per day.
Long-distance driving is something that many of us experience (whether rarely or regularly), and it's good to know some tips to help make the experience safer and hopefully more enjoyable.

Australia Post offers comprehensive car insurance to cover your vehicle in the case of an accident, damage, or theft. We have a range of insurance choices, plus optional extras to suit your needs. With Australia Post car insurance, you can make a claim 24/7, online or over the phone.