Top tips for buying your first car
Shopping doesn't get more exciting than purchasing your first car. You're not just buying a set of wheels, you're getting freedom and independence. A car is usually a person's first big-ticket purchase, so it's important to make smart, practical choices for your ride.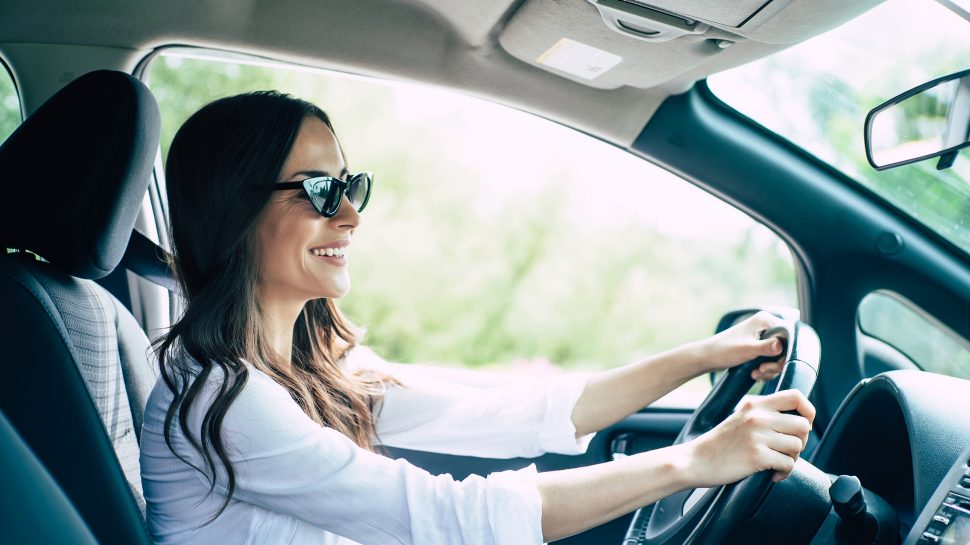 Set your budget

Liking a car isn't reason enough to buy it. The costs of ownership are far greater than just the purchase price. Before committing to a first car purchase, work out the vehicle's running costs and establish a monthly budget that covers expenses such as registration, car insurance, roadside assistance, servicing, tyres and fuel (not only how much it uses but what type—some models except only more expensive, premium fuels). Also take a look into the cost of spare parts as this can vary wildly: a second hand luxury car might look like a bargain until you need to fix the electricals. For new cars, depreciation—that's, the reduction in the value of the vehicle—is by far the biggest cost. Overspending on the car and then getting hit with unaccounted-for extras like on-road costs or costly car insurance premiums can turn ownership into a burden.
New vs. used
This is an eternal debate, and there are pros and cons to both sides. A new car is almost always going to be less trouble, but you pay a lot more for the privilege, so to some degree budget will determine whether this is the route to take. The biggest downside to a new car is that it loses a quarter of its valued purchase price the second it's driven off the showroom floor. With a used version, the previous owner has already taken the hit on depreciation and it could end up being a great deal. New cars also come with a warranty, as well as servicing requirements at set intervals through the manufacturer to keep the warranty valid (some marques offer fixed-cost services), while used cars are more likely to require spare parts and repairs, depending on how many kilometres they've got on the odometer. Used wheels can give you some unhappy surprises depending on how well they've been looked after.
Get great value car insurance for everyday drivers
Because we reckon affordable, quality cover is something every Australian deserves.
Dealer or private sale?

Going down the used car route, there are more decisions to be made. Are you happy to pay a premium for a short warranty and pre-sale service, knowing you can go back to the dealer if things go wrong? Or do you know enough about cars to pick a bargain from the world of private sales? Check the fine print of any dealer warranty, as they generally aren't as comprehensive as a manufacturer's warranty. Check what's covered. One of the most important things about buying privately is checking whether any finance is owed on the vehicle. Consumer websites in your state offer a simple way to find this out.
Pick the right car
Buying a car can be up there with comparing mobile phone plans, given the mind-boggling range of options and clauses to look at. But it helps to have a good idea of what you want and what suits your purposes. If your budget is tight and you drive in the city, you probably don't need a big, gas-guzzling vehicle with off-road capability. If you live rural, you might want something with plenty of power for the highway from a brand that has spare parts available near where you live. You can check online for guidance around a car's fuel economy rating. Do you need a large car for work, or will a hatchback suffice? You might fall in love with a car that's not right, or not within your budget, but stay focused on your needs and what you can afford. That two-seater may look sweet, but not much good if it can't accommodate the family.
Car insurance costs
The more expensive, the more powerful and the more modified (spoilers, sports seats, engine kits), a car the more expensive the insurance. Seek an online quote or two before purchasing to get an idea how much you will be paying.
Budget car insurance is available if you shop around and compare quotes carefully but stay across the detail of what the premium will cover you for. Comprehensive car insurance is a popular choice because it can cover a whole gamut of situations that may arise, however added peace of mind comes at a higher cost.
Take your time
Despite the costs and potential pitfalls, buying your first car is exciting. Cars certainly aren't an impulse purchase, so take the time to feel comfortable with the car and that you enjoy driving it. Test drive it more than once. No doubt many well-meaning friends may offer you tips and guidance but keep your specific needs and budget constraints top of mind. Run through all the gears, test all the gadgets, poke all the buttons and imagine how the car fits into your lifestyle. Just don't rush. Even if someone else snaps it up while you're mulling things over, another one will come along before long.
Don't drive away without car insurance, arrange your premium beforehand to ensure you're covered.