The secret way to shop for stuff from the USA
Don't let sites with 'US deliveries only' keep you from buying what you want online, it is possible. Here's how…

Video: We open on a scene of a well-groomed woman sitting on her living room couch, talking to the camera.
Text: Lucy Cornes. She Shopped
Audio: (Upbeat instrumental music)
Lucy: ShopMate by Australia Post is your parcel-forwarding service, letting you shop the best deals in the USA.
Video: We cut to a new scene featuring the same woman (Lucy Cornes) reclining on the window seat of her living room. She's now wearing exercise gear, using an iPad and has a cup of coffee next to her. We can see her leafy backyard through the window.
Lucy: ShopMate allows you to buy items, from online American retailers that don't ship to Australia.
Video: Back to Lucy on her couch talking to the camera, with cutaway close-up shots of different USA websites, and Lucy's hands on the keyboard as she surfs the internet.
Lucy: ShopMate provides you with a USA shipping address so you can shop some of your favourite retailers including Ralph Lauren, Gap and Walmart and have your purchases sent to you in Australia.
Video: More cut-away shots, this time of the ShopMate website and the process of signing up.
Lucy: Using Shopmate is really simple; Once you have signed up for free you can shop with your ShopMate USA shipping address. To find your ShopMate USA address, just login to your account and click on the "My addresses" tab. Be sure to include your Australian delivery address here so ShopMate can ship your parcel home. You'll be notified when your parcel arrives at the Shopmate USA warehouse. Then, it's time to declare your purchases for customs and provide payment to ship your shopping home. Easy!
Video: Back to Lucy at the window seat, with camera looking over her shoulder as she clicks through more of the ShopMate website and enjoys her coffee. More cut-away shots of parcel consolidation content on the ShopMate website.
Lucy: Australia Post offers competitive shipping rates, and a variety of additional features like Extra Cover and parcel consolidation which allows you to combine up to 5 packages from the same US retailer into one parcel and you can even estimate your shipping cost from the US to your home using the ShopMate online shipping calculator.
Video: We see Lucy now outside her house, coming home and looking happy. There's a parcel waiting on her doorstep. Cut-away shots of Lucy clicking through ShopMate website parcel tracking content.
Lucy: Shipping from the USA usually takes 5-8 business days - you can track your order by logging into your ShopMate account and selecting My Tracking.
Video: Back to Lucy on her couch and cut-away to more internet surfing from the window seat.
Text: www.shopmate.auspost.com.au
Video: Australia Post logo
Lucy: Shop without borders! To find out more visit the website shopmate.auspost.com.au
Have you ever found yourself browsing a US-only online store longing to make a purchase? Do you find yourself just a little envious of the huge Black Friday and Cyber Monday discounts every November? Perhaps on your last American holiday you fell in love with a particular brand only to discover you can't buy it locally.
Here's a secret: you can shop as though you live in the USA, without leaving your home. All you need is a special mate: ShopMate.
ShopMate lets you shop online and ship your purchases from the USA. Even if the site you want to buy from doesn't deliver to Australia, ShopMate gives you your very own US address to enter at the checkout. Your parcel is delivered to ShopMate's warehouse in the States then forwarded to your address in Australia.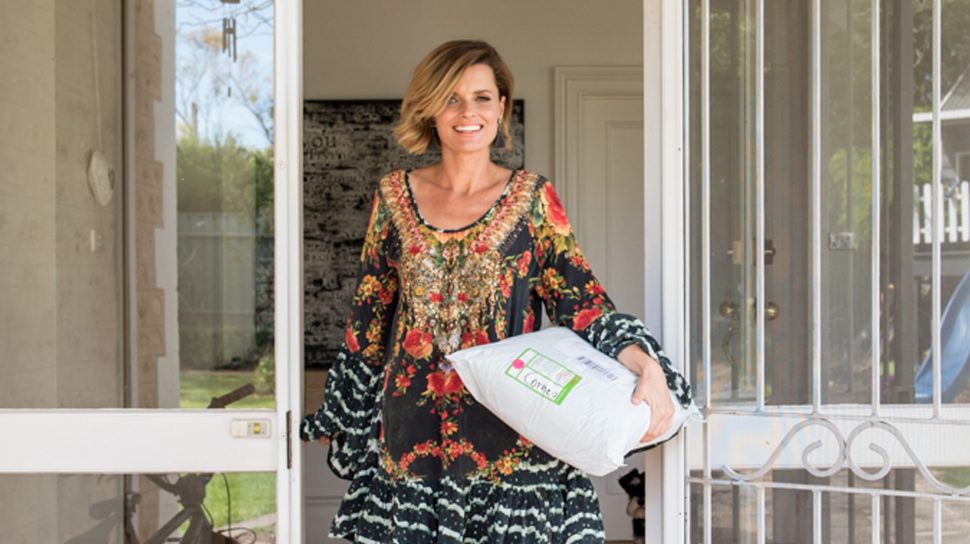 Great, so now I can buy anything I want from the USA?

Hold up, not so fast. ShopMate has to follow the same rules as everyone else and abide by customs laws—so anything illegal like drugs and counterfeit goods are a big no-no.
Likewise, certain products require special licenses to bring to Australia and ShopMate isn't certified for that sort of thing. Think 'adult' products like alcohol, tobacco, vapes and related items. Also anything dangerous such as weapons, chemicals, radioactive material and explosive or flammable stuff. This can include devices containing lithium batteries—ask the retailer if the product is packaged to air shipping standards to be sure. View the complete list of prohibited items.

DID YOU KNOW? A lot of common beauty products like fragrances and lotions contain alcohol—which makes them flammable and you know what that means? You can't ship it from the USA. If you're unsure, check with the seller before you buy.

If you spot a fancy fridge-freezer going cheap in the US, however, think before you click. ShopMate has limits on the size and weight of goods you can ship from the USA. Up to 22kg is fine and up to 105cm on any dimension—to a maximum of 0.25m3 (that's about the size of a small esky). Still, that's plenty of room to stock up on new clothes, shoes, books, toys, board games, homewares and pretty much anything else that doesn't upset the good folks at Australian Customs.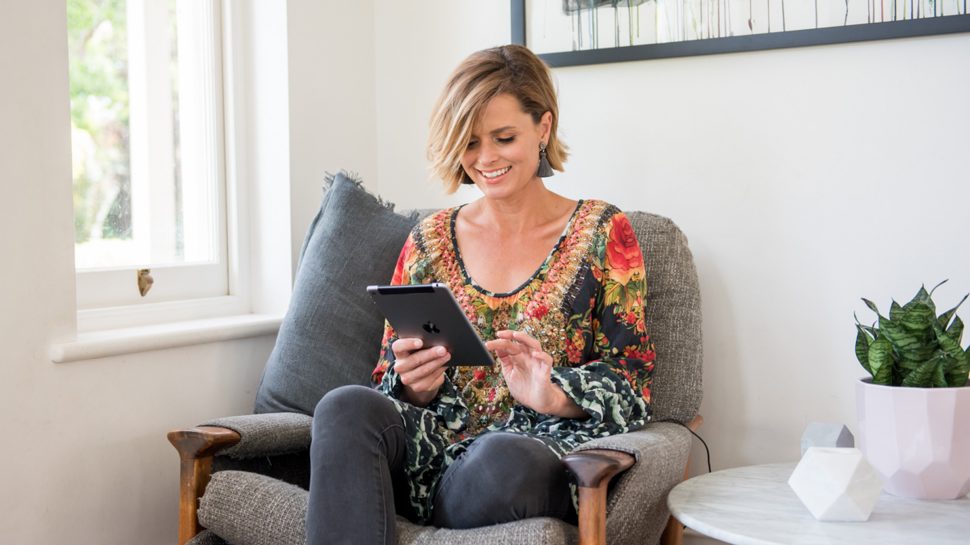 Got it, so how much does this ShopMate thing cost?

Well, that depends on how much of a shopping spree you go on, doesn't it? Signing up is absolutely free. From there, it comes down to what you buy and how much it weighs: every parcel has a standard $22.95 international shipping fee, plus $4.95 per 500g.
Let's say you spot a pair of heels that you simply must have (hey, it happens). Women's shoes weigh about 1.5kg, so you're looking at rough shipping costs of approximately $37.80 ($22.95 plus $14.85). Just remember that what you get charged is the greater of your parcel's weight: either actual weight or cubic weight. For an estimate, when you've got something specific in mind, use this handy calculator to work out your freight forwarding costs.
ShopMate customers say they save about 20% by shopping online in the US, but seasoned shoppers usually just work to this formula: money saved + shipping costs x how much I really, really want this.
SHOPPING HACK: If you really love to shop online, buy up to five items from the same US retailer and ShopMate will consolidate your purchases into one parcel for a single $22.95 base fee, rather than five, saving you up to $67.05.

Okay, I'm signing up, let's shop
Great, where to begin? ShopMate customers' most popular online shopping destinations include US retail giants without local retail presence like Walmart, Gap, Urban Outfitters, J.Crew, beauty brand Glossier and outdoor supplier Campsaver. Others like to shop Stateside sites to take advantage of broader product ranges and often more affordable pricing at Pottery Barn, Zara, Ralph Lauren and Levi's.
If you're a fan of saving money, set a reminder for these USA online shopping events throughout the year when retailers are known to offer serious discounts.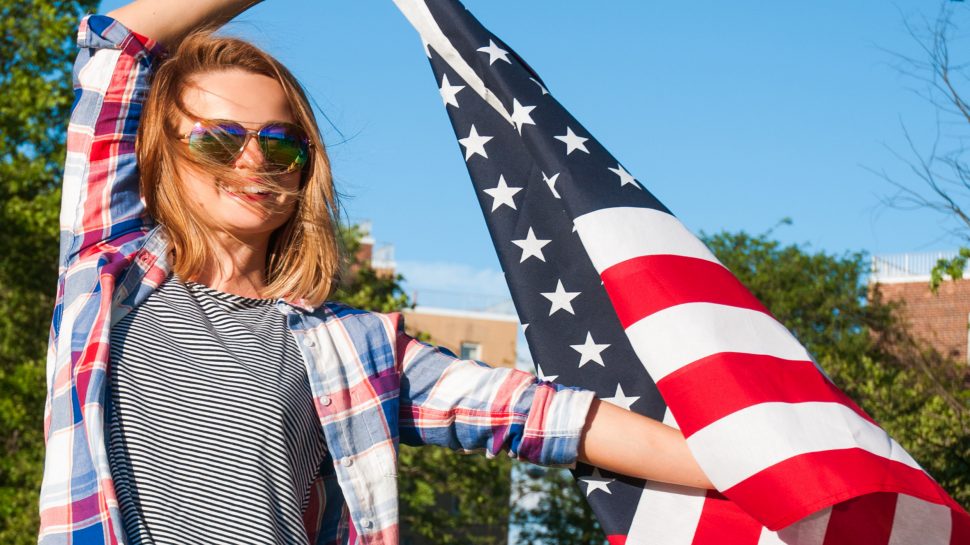 Shop like you live in the USA

Get the best online deals in the USA, when you use ShopMate for parcel forwarding.