Race day ready: Spring Racing fashion delivered to you
Not sure what to wear this Melbourne Cup day? Skip the shopping crowds by hiring your dress and have it delivered straight to you.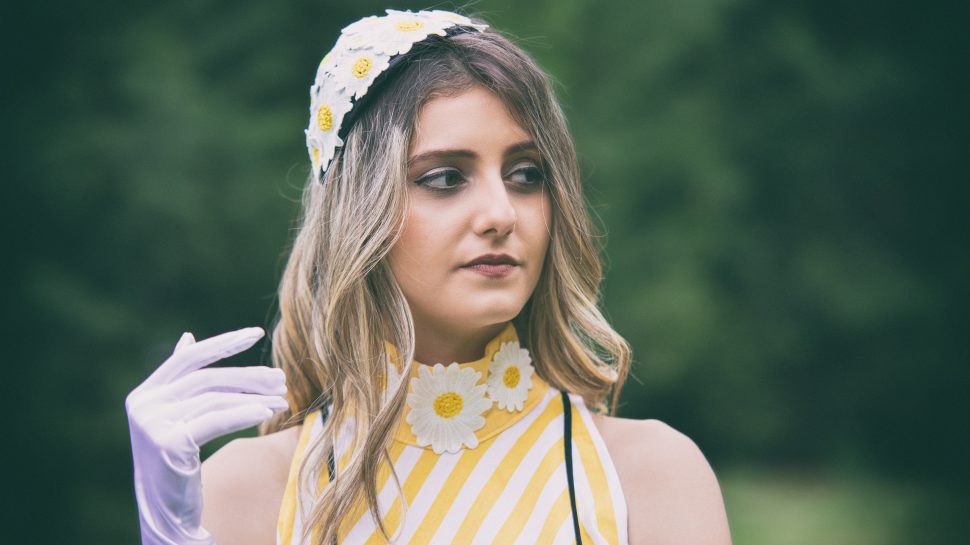 Lurching between perfect blue skies and hailstorms, Spring in Melbourne is hardly what you'd call predictable. Planning what to wear for the Melbourne Cup and Spring Racing Carnival can be tricky enough, let alone when you're trying to cover off 4 seasons in one day.
Instead of chancing it (and spending a lot of money on spring racing outfits in the process), you can shop online for good deals or rent multiple pieces. Then, simply get everything delivered straight to you so you can concentrate on the most important thing – having fun!
Here's some tips for getting the right style for you during Melbourne Cup Carnival:
Know your official colours
In keeping with long-standing tradition, each race day of the carnival has an official flower. Derby Day is all about wearing black and white and has the blue cornflower as its symbol. Melbourne Cup Day is officially aligned with the yellow rose, while Oaks Day has the pink rose, and Stakes Day has the red rose as its symbol.
Everyone chooses to express this differently, but even a small touch of colour in your accessories or headpiece can be a little nod to these traditions.
Melbourne's Style Theory has a huge online catalogue of dresses, which you can filter by colour. With hundreds of beautiful dresses and suits in every colour of the rainbow to choose from, you can be sure to get into the spirit with the right colour for every day of the carnival.
Plan for all weather
If you're attending more than one day of the Spring Racing Carnival it's almost inevitable that you'll encounter some very different weather. To ensure a reasonable level of comfort in spite of often extreme weather variability you can hire more than one outfit for the day.
The prices of dress rentals are cheaper than buying something outright, so you may be able to order a back-up piece that suits the weather on the day just perfectly. Delivery times will depend upon your location, but you may be able to wait until closer to the day to pick the right style for the weather.
Even if you have your heart set on a particular style of dress or suit, you can hire various jackets to warm things up should the weather gods refuse to smile during the carnival.

Recommended sites for hiring Spring Racing dresses & accessories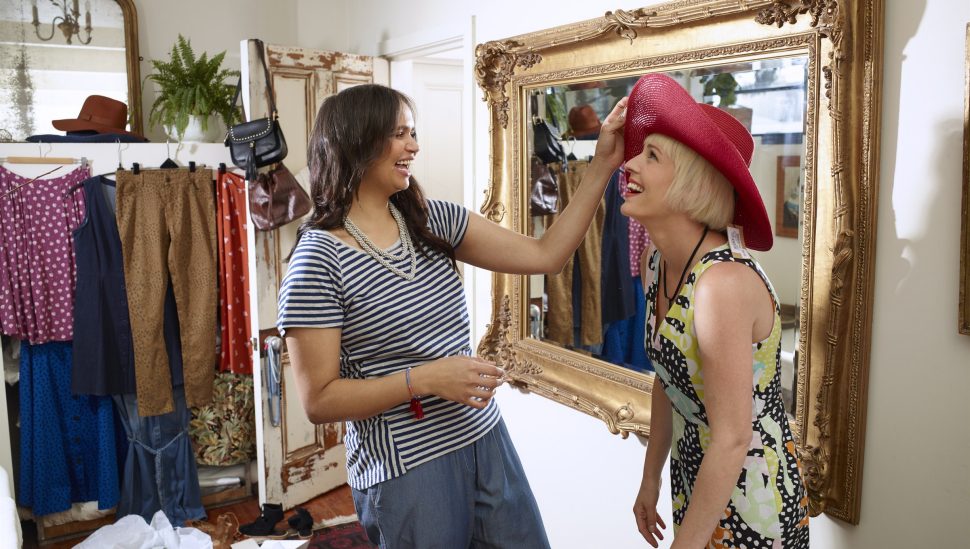 Mix it up with accessories and headwear
Investing in an expensive fascinator or hat that you may only wear once isn't ideal. Yet, the headpiece is almost mandatory attire for any day of the spring racing carnival. Hiring this element of your outfit makes sense so that it doesn't sit in your wardrobe all year without use. And, there are many online shops that enable you to choose just the right piece for your outfit and have it delivered, fast.
Even if you have the perfect outfit, you may want to hire a special clutch with Glam Corner or Her Wardrobe, or some extra special jewellery to make it feel that bit more Melbourne Cup-worthy.
The right dress for pregnant race-goers
Her Wardrobe also offers a great range of dresses for mums-to-be. So, there's no need to buy something you may only wear once, or that may not give you the comfort you need for a whole day out on your feet.
Clothes swap for the win
If hiring a dress doesn't seem like your thing, consider organising a clothes swap to refresh your race-wear options. This post from One Million Women outlines all the steps to organise a successful meeting of the fashion minds and a successful 'swapping' event. If you come together with the idea of swapping to create great race-going outfits for everyone, it's likely you'll walk away with more than one outfit for the carnival that you simply couldn't buy online or in store. Oh, and it's an especially eco-friendly option too.
With so much variety available for every weather, style and lifestyle eventuality, hiring or swapping all your race-going fashion needs is now easier than ever. With cup day just around the corner, now is the time to start reworking your racing wardrobe.
If you do decide to buy outright…
Perhaps you do want to take the plunge and buy something outright, knowing that you may get some wear out of it for other events too. In this case, Myer has a large range of the latest trending Spring Racing Carnival dresses, shoes and accessories to peruse.
The Spring Racing Carnival takes place in Melbourne between 21 October and 11 November. The highlight is the Melbourne Cup on 7 November.

Get your spring racing fashion delivered where you want
Choose from our range of delivery options to receive your parcels where and when you want them.