Happy sheep making ethical, no-waste clothing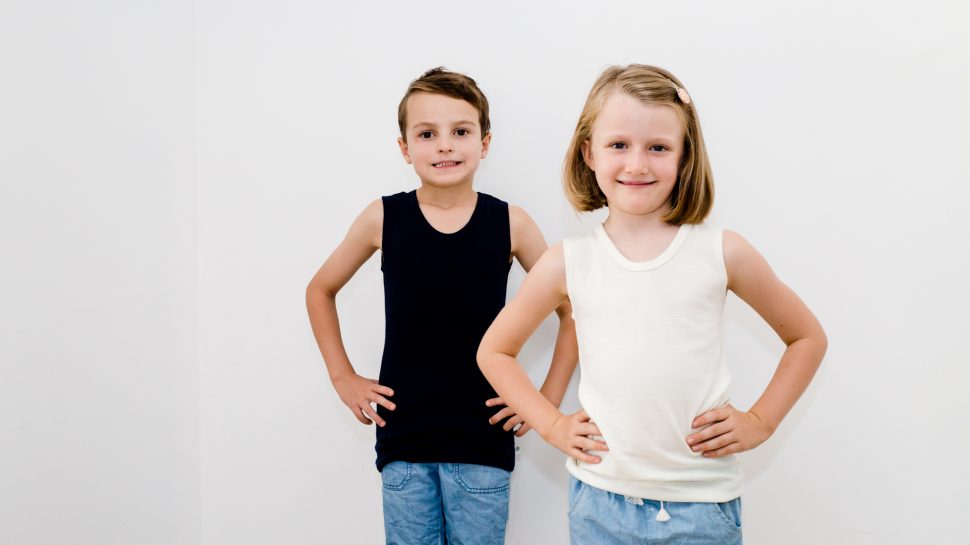 Taking beautiful Australian Merino wool from the sheep's back, through to a finished garment is what clothing company Woolerina is all about.
Founder, Warwick Rolfe, hand-selects the wool straight from the farm and clearly demonstrates a passion for quality that is rare in today's throw-away society.
"We closely follow the wool we've selected through all stages of processing to spinning, knitting and dying before we receive rolls of beautifully coloured fabric," says Warwick.
Each year Warwick personally visits the shearing shed to hand select the best Merino fleece on offer, ensuring only the best raw material is being used in each and every Woolerina piece.
In choosing fleece, Warwick uses scientific measurements, as well as his hands, to select fibre that will feel amazing next to the skin and withstand wear and tear.
Much of the exceptional wool is sourced from a farm called Glenwood Merinos near the small town of Wellington in central New South Wales, Australia
Established in 2005, a serious passion for wool is at the heart of the Woolerina brand –a clothing company that takes comfort and quality to a whole new level.

Video: Fairfax Agricultural Media logo
Text: Warwick Rolfe. Woolarina, Forbes NSW
Warwick: It was an intuitive thing. The moment I walked through the doors into one of the wools stores in Sydney, I knew what I was going to do.
Video: Warwick playing with material spread out on a table.
Warwick: And just walking the aisles and the floors of those old wool stores was just amazing. It comes back to this fibre you can just do so much with it.
Video: Pans across multiple rolls of fabric in different colours. Cuts to Warwick in the office with the different stages of wool from greasy, dirt filled wool to yarns to fabric. Woolen garments are also on the table.
Warwick: What we're doing here at Woolarina is we are taking, selecting the wool from the sheep, directly from the sheep and taking it through to a finished product. So what we have here is the actual greasy wool that we are using in some of our fabrics, we are then having it scoured. So we are just literally washing the wool to remove some of the grease, some of the dirt and some of the burrs. But you can see that some of the burrs left here. We then move onto the combing process where the wool is just simply combed to remove any remaining vegetable matter or burrs and taking out some of the short fibres. What we want to finish up with is a nice, long, even fibre to create our yarns for knitting. So from the tops stage, we're going into the spinning stage where we're simply drawing the wool out to create our yarns. From the yarn stage, we move onto the knitting stage. And at the knitting point we're making fabrics here in various weights to create our garments. To create the different weights we either knit it slightly differently. We might use a slightly thinner or thicker yarn or we might actually ply the yarn to make our fabrics. From the fabrics stage, we go onto dyeing where we are going to create our colour palette and then after the fabrics are dyed we're then moving into cutting and sewing the various garments that we make.
Video: Warwick picks up a red jumper, grey top and striped top in various thicknesses.
Warwick: And you can see here, even though it's on camera, you can see the difference in the weights of these garments. And they're all designs so that we can do different things. This could be a base layer.
Video: Warwick pcks up the grey top
Warwick: This is more definitely an outer garment.
Video: Warwick pats the red jumper.
Warwick: And some of these products can be worn as lightweight t-shirts.
Video: Warwick picks up a teal t-shirt.
Warwick: So that's what we're on about. Knowing exactly what we're producing from the raw material to the finished article.
Video: cuts to Warwick sitting in front of shelves full of yarns in various colours.
Warwick: I guess from a personal point of view I don't want to be an ice breaker but I would certainly like to triple the size of our business at least. So it's very important that, one, we know what the fibre it is that we're buying and equally as important is knowing how the animals are being treated and how the land is being treated. That's extremely important to me. But I'm looking at it and saying - What else can we do? What else can we do? Are we going to tweak the design? Are we going to change something here? Tweak this or whatever.
Video: Warwick indicating different areas of the upper body for changing such as shoulders and under armpit.
Warwick: And then they stepped into the picture and said What about printing? And I thought yeah, this is something else that we can look at. It's been exciting having signature prints on board. It's refreshing and it's certaining creating a lot of interest. 
Video: Cuts to black woolen tights with an interestly silver/grey pattern printed throughout
Warwick: With the signature prints on board now, and i'll be seeing how they're getting along next week. If we can get the volumes growing then I really think the the world's our oyster. 
Video: closing to black
Text: Video: Matt Cawood. Fairfax agricultural media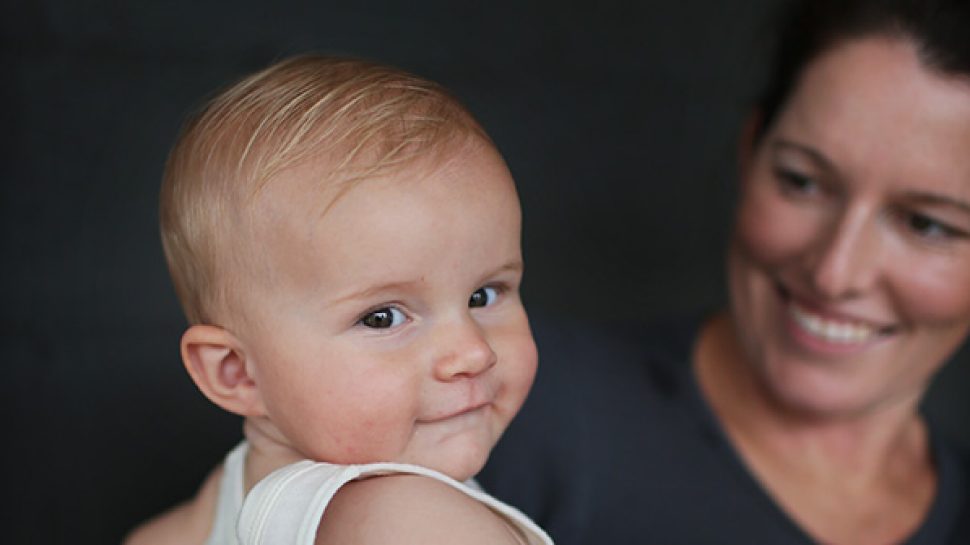 Good for you, good for the environment
Merino fibre is completely renewable, sustainable and produced with complete respect for the environment. Glenwood sheep need nothing but grass and fresh water to produce their annual fleece.
"Our sheep are rallied into the shearing shed once a year where their fleece is shorn, ready for processing into yarn for Woolerina's soft Merino clothing range," says Warwick.
After the sheep leave the shed, they head back into their paddocks to start work on growing next year's fleece.
Once your Woolerina garments have served their wearable life, you can throw them on the compost heap where the fibre will naturally decompose and provide nutrients for the soil. No waste!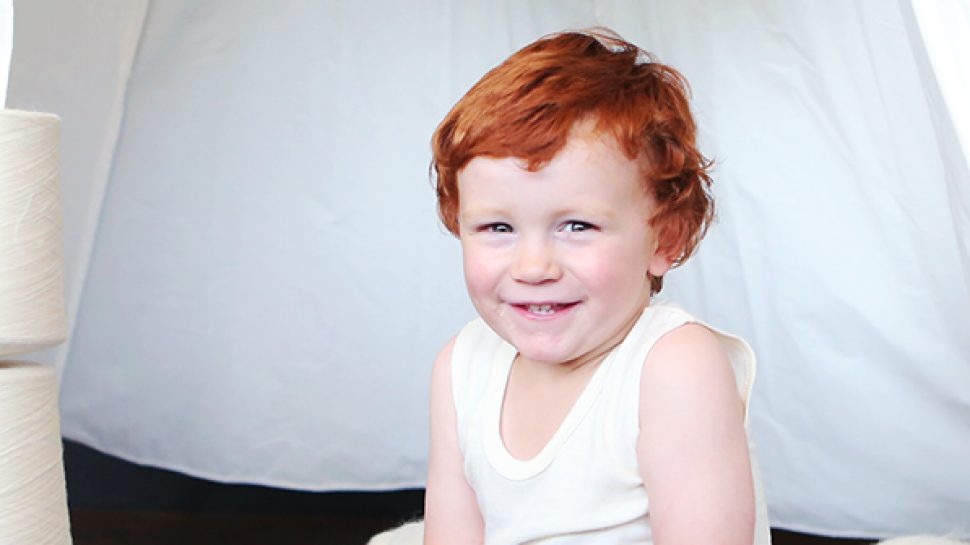 Australian-made,
ethical clothing

Woolerina is accredited with Ethical Clothing Australia (ECA) and the Australian Made Campaign.
"We are so proud of what we do and how we do it that we have been licensees to the Australian Made logo since 2010 and accredited with Ethical Clothing Australia since 2013," says Warwick.
The Australian Made logo is a well-recognised representation of quality of craftsmanship and passion for industry.
"The ECA accreditation system proves our commitment to ensuring that all workers involved in garment production receive fair wages and good work conditions," says Warwick.
Great clothes from farm to you
"It's very important that we know what the fibre is that we're buying. Equally important is to know how the animals have been treated and how the land has been treated. That's extremely important to me," says Warwick.
The Woolerina team is part of a small-town community and is passionate about making comfortable, ethical and beautiful clothes for the whole family.