You won't believe these cool, quality kids' t-shirts are only $15
Emaze Me reckons just because you're too young to dress yourself, doesn't mean you have to wear cutesy, colourful clothes.

Video: We open on a mid-range shot of a young woman (Samantha) standing in front of a desk in her funky office. To her left is a clothes hanger with black and white kids' t-shirts with slogans on them.
Audio: (Samantha speaking) "My two children inspired me to start this business.
Video: Cut to close-up of Samantha holding her son up while he laughs.
Samantha: "I'm passionate about bringing cool, clean unisex designs for kids' fashion."
Video: Cut to close-ups of various items: t-shirts on hanger, framed picture with text stating 'Do what you love', and t-shirts folded on a shelf.
Samantha: "Running a small business is creative and rewarding."
Video: Cut to various footage of Samantha going about her day: using her laptop, taking photos of her designs, hanging up t-shirts, sewing a label.
Samantha: "I love being able to bring something to life from scratch, from a thought that I've had in the shower."
Video: Cut to one of Samantha's sons wearing one of her designs, giving a thumbs up.
Samantha: "A typical day in the office for me would be chasing around my children, trying to get them in designs."
Video: Cut to Samantha sitting on a couch nursing on one of her sons, a rambunctious toddler. Behind her hangs some of her t-shirt designs.
Samantha: "Hi. My name is Samantha and this is my small business."
Video: (End frames featuring 'open for business' sign, then an Australia Post logo and the following text) 'To find out more about our products visit amazeme.com.au')
Samantha: "To find out more about our products visit amazeme.com.au"
Who's this? Emaze Me
What's it all about? T-shirts for kids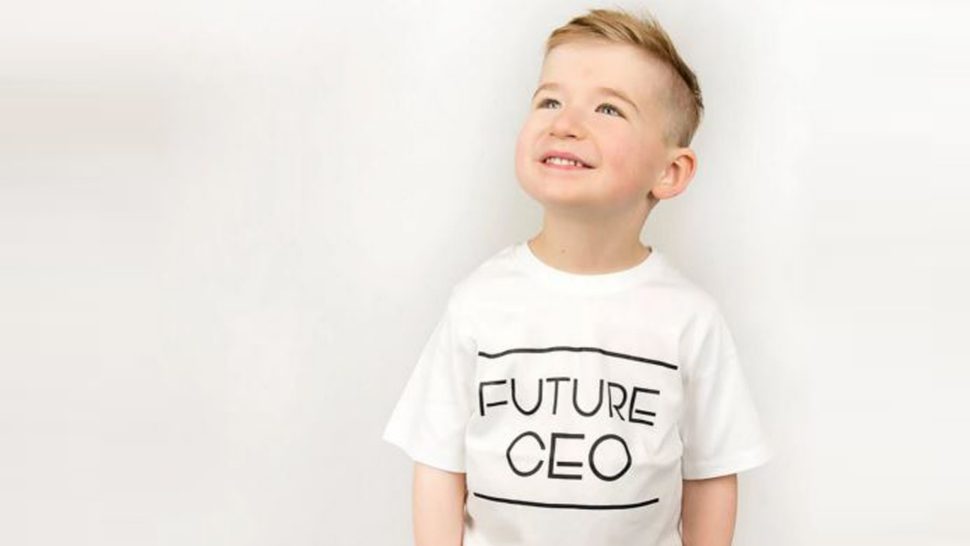 Anything else we should know?  Emaze Me doesn't do your typical kids clothing in gender-specific colours. The designs are unisex with a clean design and in non-traditional neutral colours of black and white.

So how did it all come to be?  Samantha loved to dress her kids in funky gear but didn't want to fork out huge amounts of money for designer clothes her boys would just grow out of. So she took matters into her own hands and started her own label of affordable, quality kids fashion.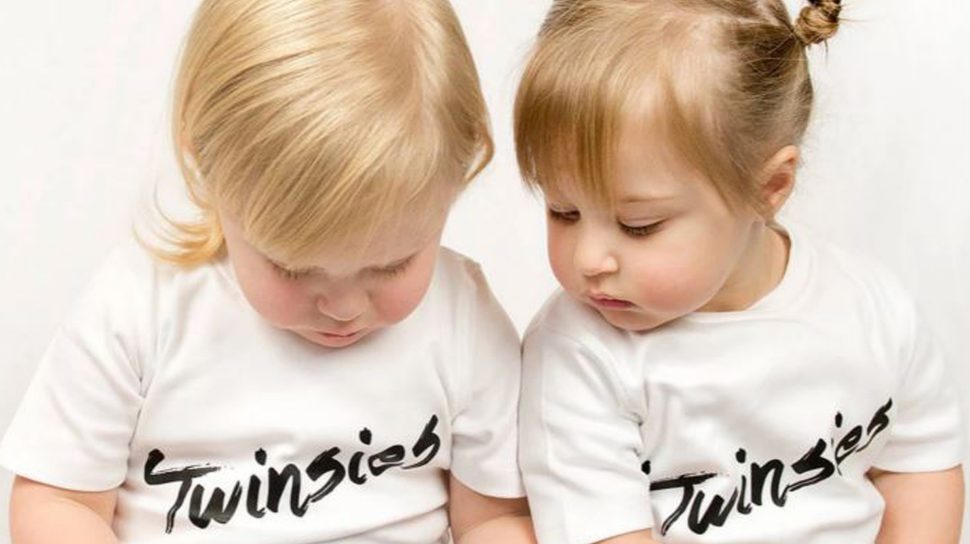 5 REASONS TO LOVE: Emaze Me
Tees that are cute but not cutesy
They're really affordable
It's something a little different for the little ones
Unisex designs you can hand down to all the kids
There's a focus on quality