Caravana's fusion of culture and fashion
I've always had a passion for creation, whether it be fashion, photography or lifestyle products.
At Caravana we sell a range of scarves, leather bags and leather wallets.
Everything is designed here in Australia, then I'll pick up amazing, vintage kantha quilt in India or Pakistan to finish off the product. 
Colour is really important to me, the quilts and the scarves showcases the colour of the world.
Hi I'm Jackie, this is my small business. To find out more about my products visit caravana.com.au
Who's this? Caravana
What's it all about? Colourful, ethically crafted accessories and lifestyle products with a distinctively bohemian flavour. Caravana brings together beautiful leathers and vintage textiles sourced from around the world to create scarves, quilts, hats, bags, wallets and even cushion covers.
Anything else we should know? The label uses only small scale family and artisan makers to keep the collections authentic and high quality—not to mention to support local communities in countries like Indonesia, India and Nepal, where Caravana is made.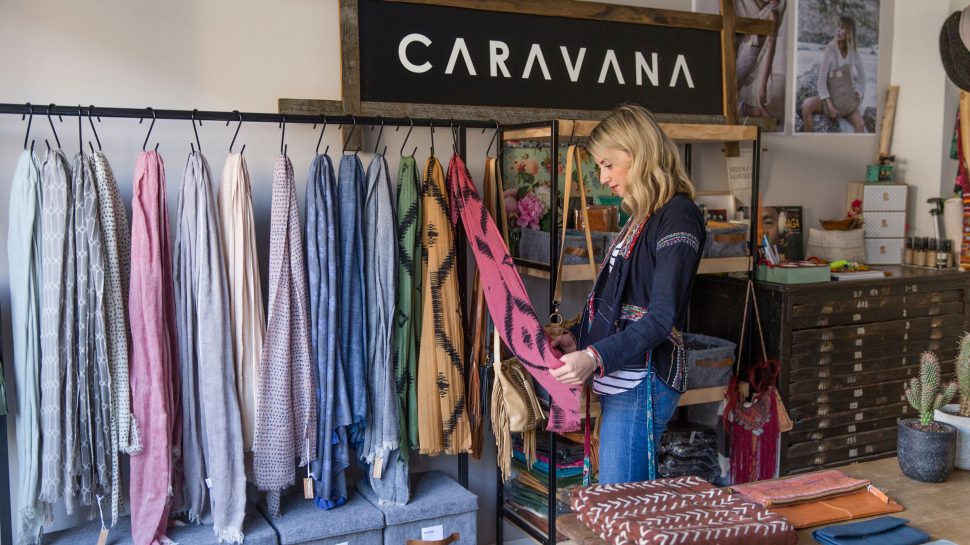 So how did it all come to be? Jackie Jennings is one of those kinds of women who seem to be able to do pretty much anything—entrepreneur, photographer, designer. She's a creator and a bit of a bowerbird, revelling in travelling the villages of India and meeting the artisans of Indonesia to handpick the finest fabrics and craftspeople to make Caravana the glorious fusion of cultures that it has become.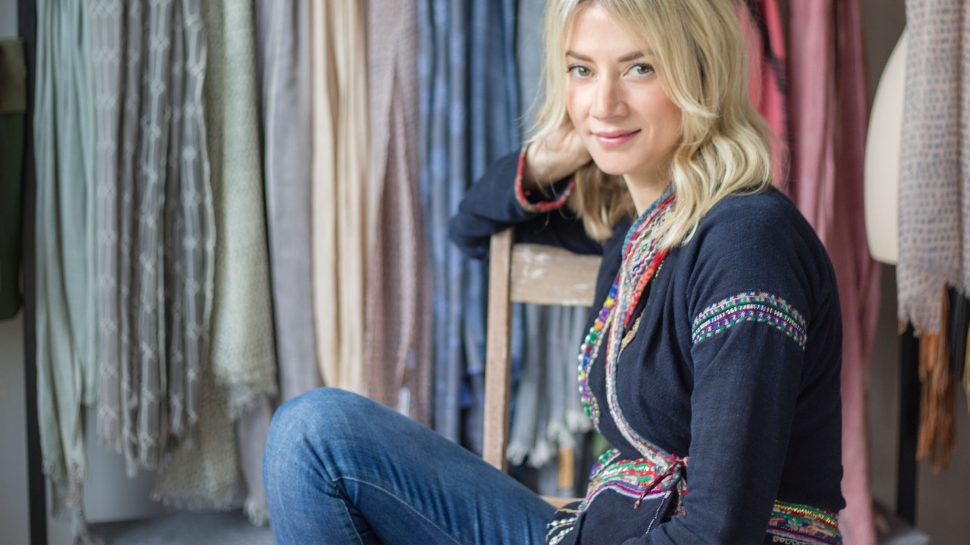 5 REASONS TO LOVE: Caravana
It's about 'slow fashion', a refreshing change from throwaway style.
Traditional handmade techniques, not mass machine production.
Designed in Australia, made globally, it's a delightful culture clash.
The brand's ethos is one of social and environmental responsibility.
One look at the collection and you'll fall in love.