Biggest USA online shopping sales Aussies can shop too
Save money and set a calendar reminder for these huge online shopping events from the USA.

With a population more than ten times greater than Australia, the USA does a lot of things on a scale unheard of here - like shopping. The sheer number of brands chasing the wallets of over 300 million Americans, along with the vast product lines and cheap prices on offer can seem too good to be true for Australians. And that's even before you get to the deep discounting and mind-boggling deals of famous shopping events like Black Friday.
Fortunately, online shopping lets Australians get in on the act of buying products from North America we can't get here directly. Even US brands that do sell through an Australia version of their website often have a wider range and cheaper prices on their US site.
But what's the trick to getting the goods sent to Australia? Many American online stores deliver to the US only, which is where a parcel forwarding service such as ShopMate comes in handy, giving you a Stateside address so you can shop like you live in the USA.
Being about 15,000kms away from the bargains doesn't matter anymore, as long as you have an internet connection and know what to keep an eye out for throughout the year…
January
Look out for winter clothes being discounted as the US heads towards spring, as well as 'white sales'—that's how homewares stores refer to their linen and bedding clearance sales.
Key date: January 21
Americans love a discount on a public holiday as you'll discover from this list… the first round of holiday deals appear on this date: Martin Luther King Jr. Day.
February
Look out for excess jewellery stock being cleared during the latter half of the month in the wake of Valentine's Day.
Key date: February 18
Presidents Day is known for savings on appliances (bear in mind the differing electrical outlets between the two countries when you shop).

March/April
Look out for travel goods, if you don't mind last year's stock—US summer is coming so it's out with the old and in with the new ahead of travel season.
Key date: Easter
Keep an eye out in the lead up to the Easter sales. The date will change between March and April each year, but America's love of a holiday sale won't.

May
Look out for spring fashion bargains as US stores clear out spring collections to make way for summer.
Key date: Mother's Day
Falls on the second Sunday of the month in the US. The bad news: it's too late for our Mother's Day, as it's week earlier. The good news: there are still bargains to be had.
Key date: Memorial Day
Falls on the last Monday of May, a good time for deals on appliances (just remember to check size and weight restrictions on what you can bring into Australia)

June
The North American summer begins this month. Warmer weather means arts and music festivals kick off, as do lazy days on the beach, BBQs, or picnics in the park. It's also the start of the summer season for some major sporting events of the next few months: NBA finals, US Open and the Summer X Games, just to name a few.
Key date: Father's Day
Pick up a bargain for dad (or yourself) in the lead up to the third Sunday in June, leaving plenty of time to ship home for our Father's Day in September.

July
Key dates: Independence Day & Prime Day
July 4 is the Independence Day holiday, a good time to scope out homewares and clothing specials.
Prime Day in mid-July is a 30-hour sales event from Amazon US with big discounts and flash sales on consumer goods.

August
Look out for summer fashion and swimwear clearances as stores gear up for autumn. Leading up to September you may also find back-to-school promotions.

September
Look out for leftover summer homewares being discounted, plus outdoor and camping gear as autumn arrives Stateside.
Key dates: Labor Day
A change in seasons and school year in the US promises summer fashion and back-to-school stock clearances on the first Monday in September.

October
Look out for big bargains on whatever's left of summer fashion—retailers will be keen to get rid of anything still hanging around.
Key dates: Columbus Day is the second Monday of the month and often has some deals, but if you can, try holding off till next month—it's a biggie for the bargain shopper.

November
Look out for deals on electronics and games consoles—again, don't forget the US has different electrical sockets to us, so make sure you make an informed purchase.
Key dates: Black Friday & Cyber Monday
The biggest sale of them all, Black Friday is famous for deep discounts. It marks the start of the Christmas shopping season and falls the day after Thanksgiving (the fourth Thursday of the month). Deals often start in the lead up to the day itself.
If Black Friday hasn't maxed out your card, there's still a chance to do it on the Monday after Thanksgiving with Cyber Monday, a day devoted to online shopping deals.

December
Look out for promotions in the lead up to Christmas—in particular you'll find deals on toys, just don't expect to get hold of the big, trendy must-have ones… they'll easily sell out at top dollar due to popular demand.
Key date: Boxing Day
Just as in Australia, US retailers are keen to start clearing the decks before you've even finished the Christmas leftovers. There'll be all sorts of stuff on offer but now is a good time to stock up on new decorations for next year.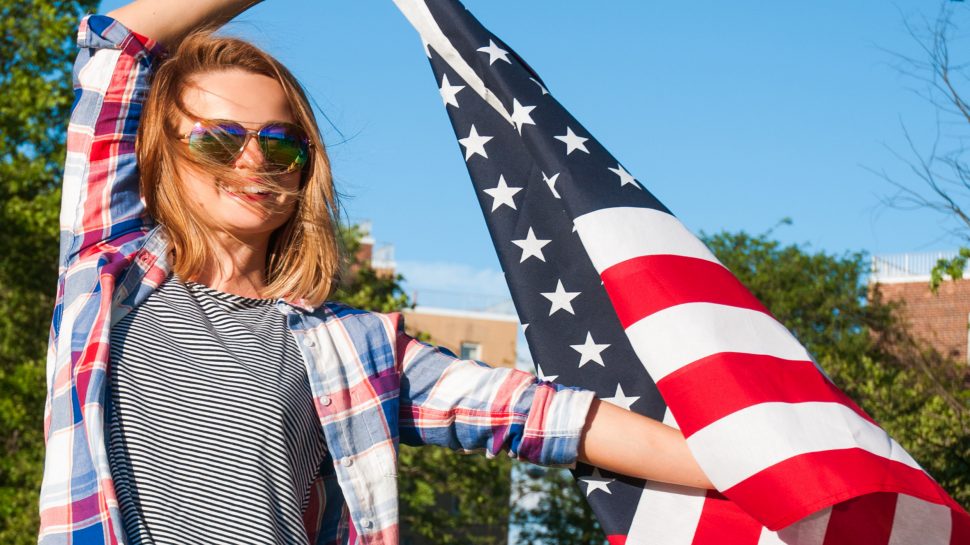 Shop like you live in the USA

Get the best online deals in the USA, when you use ShopMate for parcel forwarding.