Easy eats for Melbourne Cup day picnics
Here's how to create simple but delicious picnic share plates for Melbourne Cup Day that everyone will love.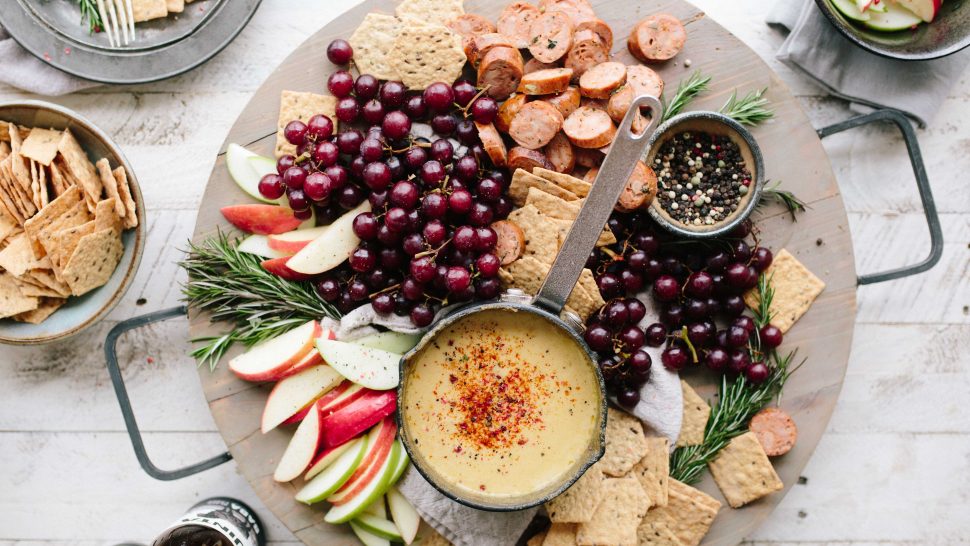 Suiting the fussiest eater and the least competent of cooks, a share plate is the holy grail of catering for big events. They can easily be themed, scaled up or down in size, and tailored to suit any dietary requirement.
What makes a share plate even better for events such as your Melbourne Cup picnic or lunch is that you can now have all the ingredients delivered right to your door – no trips to crowded food stores required. When you're flat out arranging everything else for your special event, catering options that come (almost) ready-made are especially welcome.
Here are 3 different tasting plate ideas, laden with Australian artisan products, for an extra special racing carnival lunch without the stress.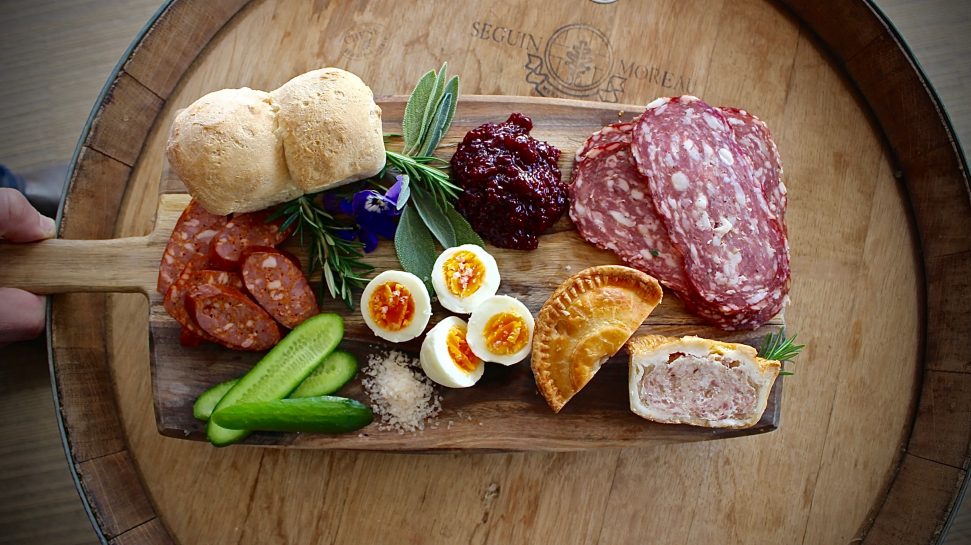 Classic starter plate
Cured meats: This cured pork rubbed in salt and flavoured with chilli, coriander, juniper berries and peppercorns from Bundarra Berkshires is one very special addition to a classic antipasto plate. See their full range of pork delicacies, including rillettes, for more inspiration. For poultry, try Saskia Beer Farm. Choose from fully-roasted free range chicken, corn-fed turkey, free range geese, and all the delicious condiments and sauces you can handle.
Crackers: These extra cheesy crackers will make everything they touch taste extra delicious. Handmade in Melbourne, one serving is unlikely to be enough!
Pickled vegetables: Even the most jaded pickle eater will think twice when they try these Riesling pickled vegetables from the Lake House kitchen in beautiful Denmark, Western Australia. Likewise, these gold-medal-winning caperberries from Long Lane Capers will tempt even the fussiest caper connoisseur.
Cheese: No self-respecting classic starter plate would be seen out on the table without a healthy dose of cheese among its wares. You can choose from 21 different options here at the Farmhouse store. And yes, you may want to create an entire cheese-only share plate after spending an hour evaluating your options.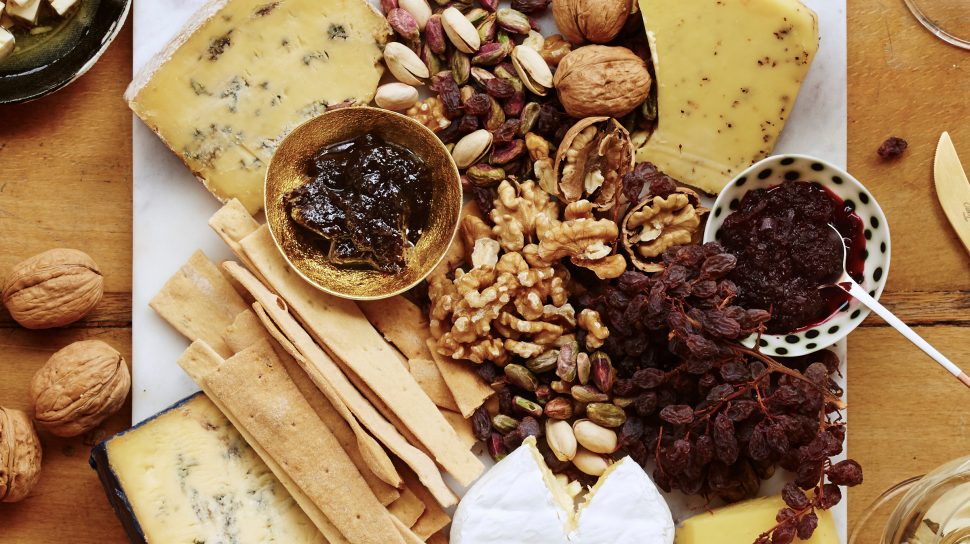 Vegetarian share plate
Olives and tapenade: Whether you like them spicy, marinated, green or semi-dried, there's an olive pack to suit your tastebuds. If your olive craving isn't cured by that selection, you can add this handmade tapenade that pairs nicely with gourmet crackers and breads.
Pâté: Forget the chickens, this vegan-friendly shitake mushroom pâté is a seriously delicious alternative to the traditional liver-based version. Made from organic Australian-grown shitakes, it's one very special addition to your cracker.
Dried fruits: For a little sweetness with your olives and pâtés, add some delicious dried fruits to your platter. If organic, dried nectarine wedges don't tempt you, perhaps vine-dried organic sultanas from the Sultana Girl, or caramelised mango will.
Nuts: These cajun cashews from Tasmania will bring a little bit of spice to your tasting plate, as well these gold-medal-winning Moroccan-style spiced mixed nuts. In fact, the entire Nutsnmore range is worth a browse.
Crackers: The huge Tuckers range of crackers include a flavour for every occasion, from caramelised onion to rosemary and rock salt.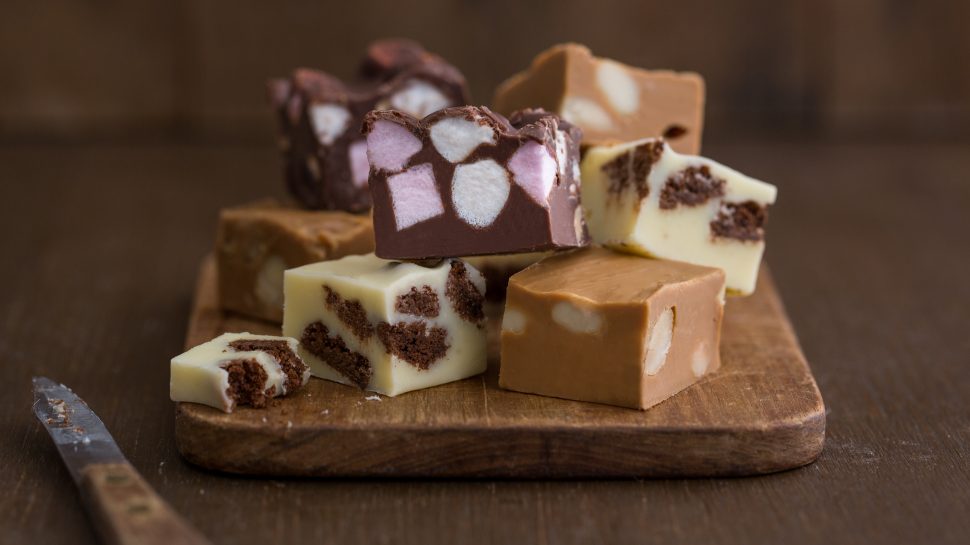 The dessert and sweets plate
Chocolate: A sharing dessert plate just wouldn't be complete without a healthy dose of cacao in the middle. With over 133 different products to choose from, the full range of chocolate treats from Farmhouse can take a while to absorb. For something really special, consider the salty walnut bar from Girl Made Chocolate in NSW, or the chocolate-dipped blood orange slices from Mansfield Chocolatier RenMar.
Confectionary: Brighten up your plate with these flavoured merengue shards from Ninn's Pantry. For a real crowd pleaser, try these soft caramels from Miss Sallies Cuisine, and for the nougat lovers, you can't go past this cranberry and pistachio version of the soft, egg-white delight.
Biscuits: If you're not inspired to make your own, try these handmade Florentines with white chocolate, which can be sliced into smaller bites for easier sharing.
Fudge: Yes, it's technically confectionary, but the vast choices of fudge flavours available require their own special category. This crème brulee version from Peninsula Fudge is hard to go past, but then there's always the option to buy 3 flavours at once with Fudge by Rich's classic 3-pack.
Fruit and nuts: Of course, you can always serve sliced, unadulterated fruits and nuts alongside the sweeter treats. Or, you can cover your fruits and nuts in yet more sugar and chocolate, which seems appropriate for an extra special Melbourne Cup lunch. Try these chocolate-covered blackberries from Rhuby Delights in Tasmania, these cinnamon and sugar coated walnuts, or this classic Italian almond brittle from Little Bear Sweets in South Australia.
A feast for the eyes as well as the tastebuds, with a little imagination share plates can offer something for everyone. Happy sharing!