Planning a 21st birthday party like a pro
Planning a 21st birthday party but don't know where to start? Do it the smart way by heading online to have everything from decorations to gourmet food delivered to your door.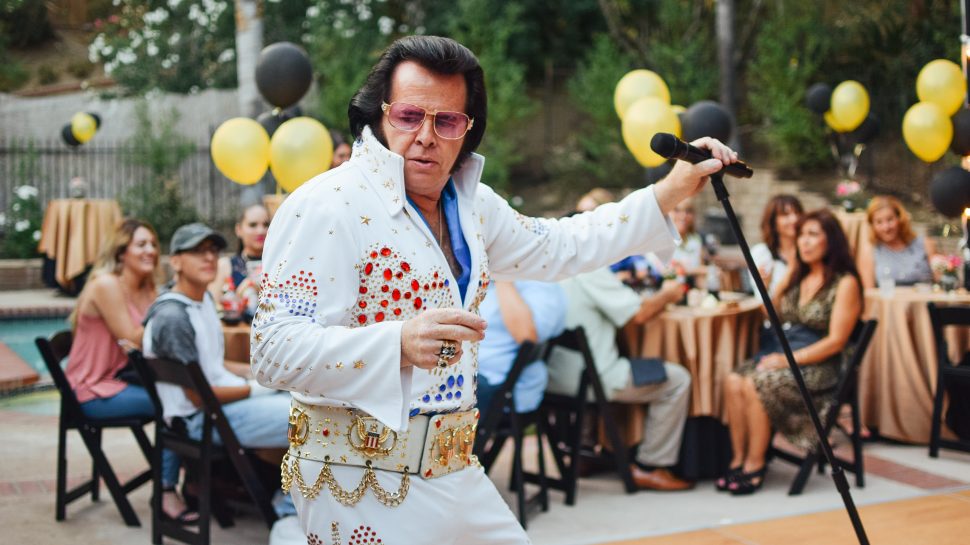 Party planning can be a stressful affair, however there are clever ways to ensure a smooth, stress-free 21st birthday party. Thankfully the days of driving around to collect party supplies, food, drinks and decorations are gone. Instead of spending hours trapped in traffic and fighting it out for a parking spot at the shopping centre, many important party elements can be bought online in advance and shipped directly to your door.
Food
Arguably the most important part of any party, food is an essential element to get right. Plan ahead by asking guests in advance if they have any food allergies or special dietary requirements. This means that you'll be able to provide a wide range of suitable food options to keep all guests happy and well fed. Whether you're planning a backyard barbecue, a buffet-style feast or a more intimate sit-down dinner, snacks are an important part of the party. Salted caramel popcorn, nuts, chocolates, chips, and crackers can all be ordered online from Farmhouse Direct and delivered straight to your door. Gourmet options are a great idea for older guests or young foodies who appreciate more complex flavours, with olives, cured meats, bagels and organic pate all available on the Farmhouse Direct website too.
Decorations
From balloons to bunting, decorations make parties all the more fun and inviting but can be difficult to put together if you're in a rush. Getting all your decorative party needs delivered to your house is a good idea for time-poor party planners. Delivering Australia-wide, Eco Party Box is an Australian-owned, family-run business that specialises in decorative products that take parties to the next level. Colourful pom poms, bright bunting, gift tags, cards, invitations and even party games can all be ordered and delivered to your door. Eco Party Box also stock a range of biodegradable, compostable eco plates, bowls, cups and other tableware so no one is left doing all the washing up at the end of the night.
Drinks
When it comes to drinks it's best to offer a wide range of options to suit all preferences and age groups. Ordering drinks to be delivered to the event space is a preferable option to lugging heavy bags of beverages around. Get others to do the heavy lifting by ordering drinks from Farmhouse Direct. Whether it's sparkling cider from Tasmania, refreshing lemon cordial from Red Hill, or organic wine from Western Australia, ordering party beverages from Farmhouse Direct isn't only convenient, it's also supportive of Australian farmers and producers.
Gifts
If you're the one going to someone else's party, buying an appropriate 21st gift can be a challenge, however there's no need to spend hours walking around the mall searching for the ultimate present. Ordering gifts online is the smart way to go about gift buying. Simply head online, browse, add a gift to the cart and get it delivered to your door. Easy! Red Balloon is packed with experiential gift ideas suitable for 21-year-olds. Helicopter flights, skydiving adventures, flying trapeze workshops, whale watching trips and quad bike tours are perfect for outdoors enthusiasts, while harbour cruises, massages and wine tasting masterclasses are ideal for those who prefer to take it easy. Unsure of which experience is the best? Simply buy a Red Balloon voucher and let the lucky birthday girl or guy choose their own preferred experience. Either way, gifting an experience will provide lasting memories and is a far safer option than buying clothing, jewellery or other items that may never get worn or used.
Transport
Getting everyone home safely at the end of the night is a consideration when running a party. Pre-ordering taxis, knowing the local train timetable, organising a minivan or arranging spare bedding for guests who need to sleep over if the party is at home is a good way to ensure the party ends on a high note.
Post-party gratitude
It might seem old fashioned to send out thank you notes or cards after an event, however this tradition is a good way to show appreciation for the effort people went to in attending the party and giving a gift. Writing out a few thank you notes on good stationery, then sending to friends and relatives will go a long way, especially with older relatives who remember what life was like before the internet!

Home isn't your only delivery address
Get all your 21st birthday party needs delivered where it's most convenient for you. Choose a free 24/7 Parcel Locker, a participating post office, or your PO Box.¹