Four ways we're delivering for Australia like never before
We've invested a billion dollars to make your postal network even better. From electric vehicles to facility and tech upgrades, here's how we're doing it.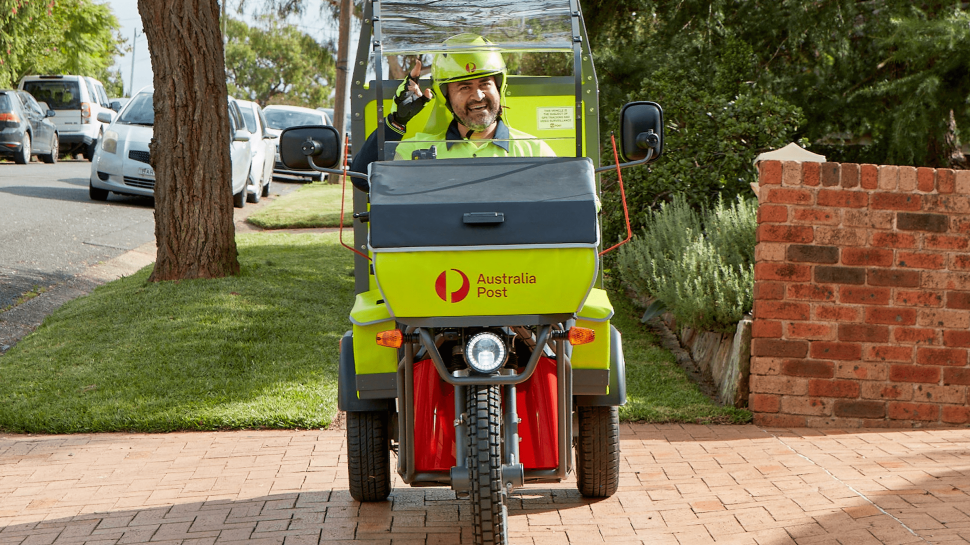 How Australia Post is delivering on sustainability.
You might have noticed your postie delivering on a different ride recently. That's because we're investing in Australia's largest fleet of electric delivery vehicles - just one of the ways we're helping to build a more sustainable tomorrow.
They've got three wheels, they deliver letters and small parcels, and they're help us reduce our emissions. These EDVs - which stands for Electric Delivery Vehicles - deliver alongside our fleet of electric bikes and trucks.
Along with investing in Australia's largest fleet of electric delivery vehicles, there's lots of other ways we're contributing to a society that is liveable and sustainable. We've sent over 185 million of our parcels carbon neutral – that's the equivalent of taking 105,000 cars off the road!
We're also installing solar at many of our facilities and have upgraded the lighting at over 100 of our industrial sites in NSW and Victoria with energy efficient LED lights. These changes are part of our National Energy Management Program, which has resulted in over 100,000 tonnes of reduced emissions.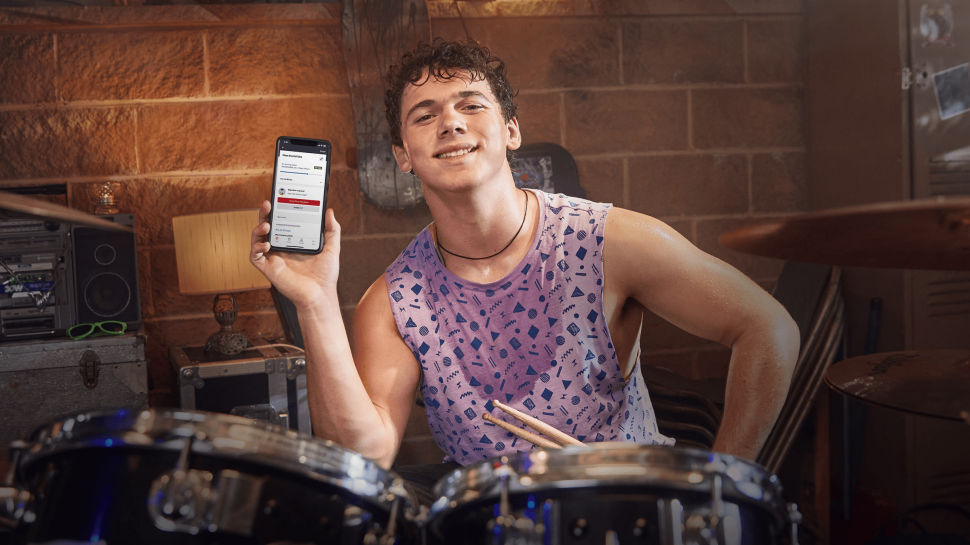 How the AusPost app can help keep your life on track.
Your phone is now the smart way to keep your parcels - and your life - on track. It's packed with clever features to save you time and get on with your busy life.
The AusPost app lets you track your parcels and get estimated delivery times. You can also use it to redirect these packages to delivery locations that best fit in with your day - like our free, conveniently located Parcel Lockers.
The app automatically tracks parcels you receive, and it lets you give your parcels nicknames - so you can easily identify them. You could rename a package from an online clothing store as "new jeans" and see what day they're arriving - just in time for a night out!
The app can also help you pay eligible bills online via Post BillPay and your credit card - or with PayPal. You can also find nearby Post Offices and Street Posting Boxes, as well as opening hours for Post Offices.
The AusPost app is free to download for both Apple and Android devices. It's another way we're delivering like never before.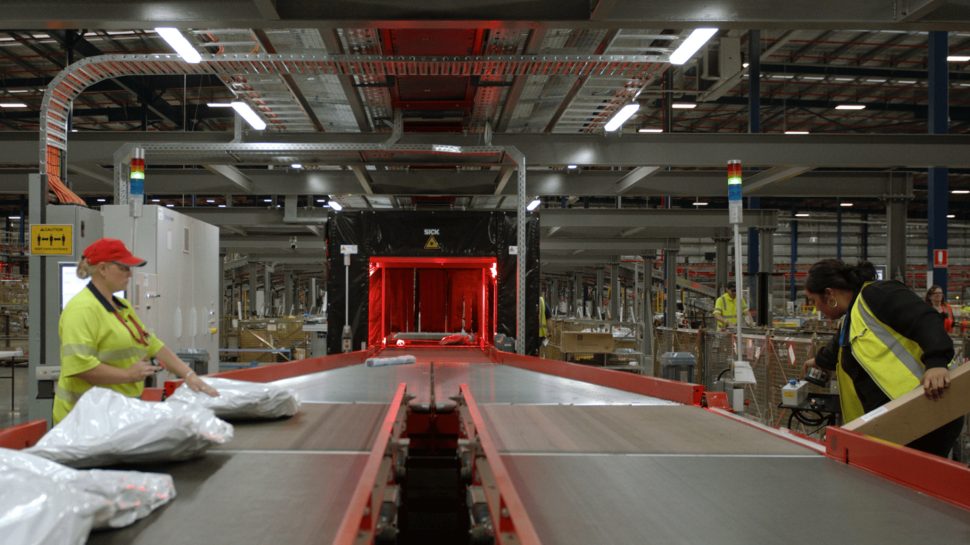 More Australia Post facilities? Sorted.
Do you ever wonder where your parcel goes before it gets to you? Chances are, it gets sorted at one of our parcel sorting facilities across the country.
Australians are sending and receiving more parcels than ever before, so we're investing in our facilities to help sort and distribute them.
Our sorting facility in Ipswich is one BIG example. At 50,000 square metres, it's the largest parcel facility in the Southern Hemisphere, edging out facilities in Brazil and Peru for the title. The facility can sort over 700,000 parcels a day - that's over 35,000 an hour! Facilities like this are helping sort the huge amount of parcels tied to the increase in online shopping in Australia.
This Ipswich facility is just one of the upgrades to sorting facilities we've made recently. We've also installed energy efficient LED lighting at 107 of our industrial sites in NSW and Victoria. Over 50 of our sites are now also equipped with solar panels to help us be more sustainable, as part of our National Energy Management Program.
These upgrades to our facilities are another way we're delivering like never before.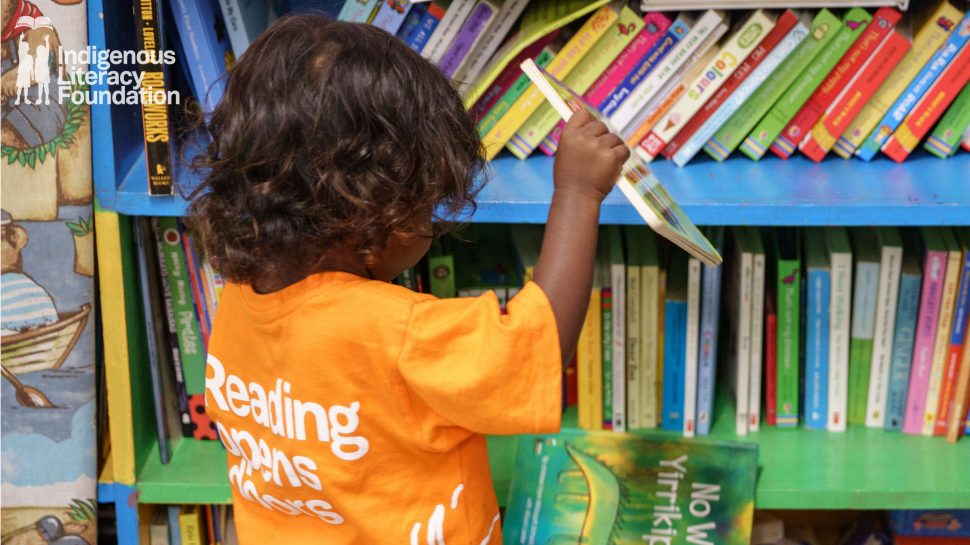 How we're delivering for every Australian community.
At Australia Post, we do more than deliver mail to Aussie communities, we're also proud to help deliver programs that help Aussies get through tough times, and access more opportunities.
One of the ways we do this is through our partnership with Australian Red Cross. Not only do we help distribute information about the best ways to prepare for disasters, we also help on the ground when assistance is needed. This includes supporting recovery efforts, providing logistical support and helping affected Australians with things like redirecting their mail.
But we don't just help Australians when they're affected by fires or flooding. We also help give Australians the chance to grow and thrive, like through our work with the Indigenous Literacy Foundation (ILF). Together, Australia Post has helped ILF by delivering over 280,000 books to remote communities right across Australia. This gives kids in these communities more access to books and literacy opportunities. We also help the ILF support the work of First Nation authors, by taking their writing to a broader Australian audience through our retail stores.
Through our partnership with Beyond Blue, we're also helping Australians with their mental health and wellbeing. Australia Post connects all Australians, and we know that when we connect, we feel better. This is why we're using our network to deliver information to more Australians about available support services and simple tips for looking after your mental health.  Already, with Beyond Blue, we've delivered important mental health information to over six million letterboxes in Australia.
We've proudly invested over a billion dollars in our network, so we can keep delivering for Australians in every community when it counts.