Peak planning insights from The Scent Lab
When monthly sales grew by 500% during the pandemic compared to the previous year, The Scent Lab had to work out how to maintain both business plans and employee wellbeing. Founder Adam Kerrins shares how he keeps on top of it all during busy times.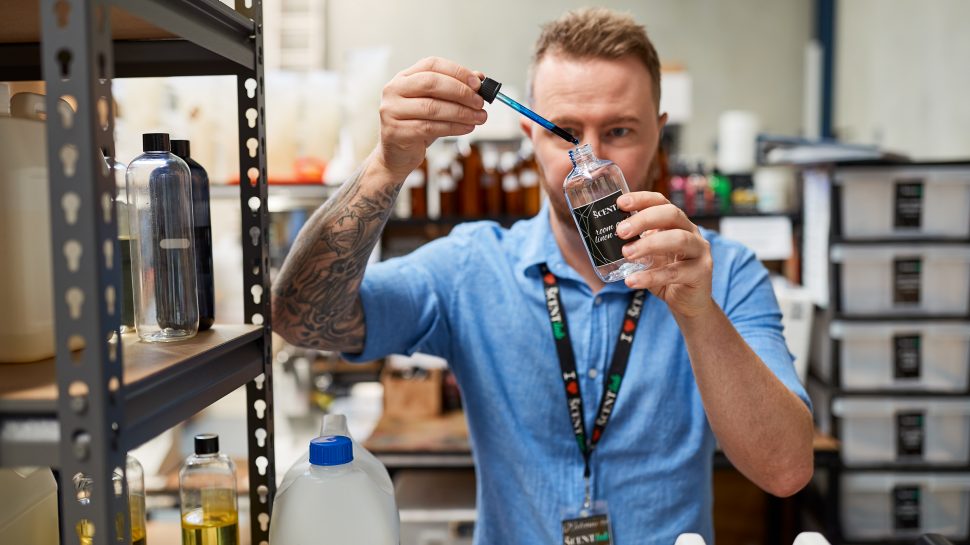 Key points
Get the right people in your team and hire for attitude over skills.
Plan for the busy periods and invest to make sure you can keep up with demand.
Make sure you look after your employees' mental health, as well as your own.
When Adam Kerrins started The Scent Lab, business grew nicely for a couple of years. Then COVID-19 hit and, as Adam humbly says, "That's where we saw a lot of growth". In fact, orders of candles, melts, and bath and body products grew by 500% in every month of 2020 compared with the previous year, with almost three-quarters of sales taking place online.
Like any business owner, Adam finds these busy times both a fantastic opportunity and a huge challenge. With a year's experience under his belt, Adam shares his tips for preparing and managing peak shopping periods.
Get the right staff on board
When a busy period is foreseeable, it's a good chance to get the right people into your team.
Adam says it's important to hire those who are a good fit, rather than those armed with the right skills. "You can teach skill, but you can't teach attitude," he says. "Like one of my staff members who used to work at the local coffee shop. Every morning her customer service was amazing, so I offered her some weekend work and the customers absolutely love her."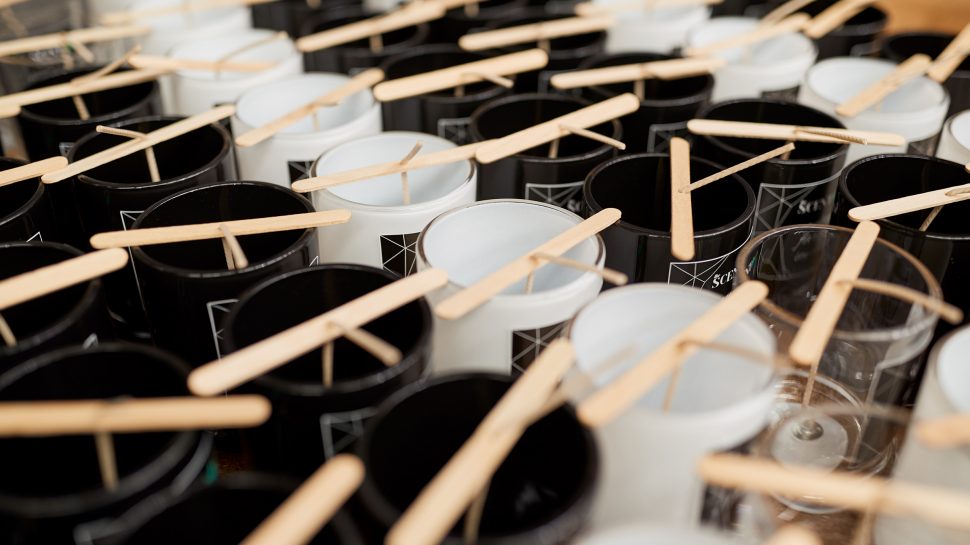 Plan for the next busy time
Adam was well-prepared for growth. He had simplified his order processing and shipping label generation by connecting MyPost Business to Shopify through a third party plugin.
However, while the initial period of lockdown was incredibly busy, Adam says he was mindful of what was around the next corner: Christmas.
With packaging and ingredients becoming increasingly difficult to source through the pandemic, planning ahead was crucial. "This was on my mind from April, when we saw how busy it was getting: I had to make sure we still had enough supplies coming up to Christmas."
This planning involved strategy and financial investment. "I basically invested every single cent into ensuring that come Christmas time we were able to keep up with demand. It was a lot of forward planning at very short notice."
Look after your employees' mental health
Adam says the mental wellbeing of everyone who works at The Scent Lab is a top priority. "It's very important to look after your team members, otherwise everything else falls apart," he explains.
"I've got a team of 11 people and, if anyone needs a mental health day or a day off to catch up on home schooling, we're more than flexible with that."
He adds that, while he's always valued flexibility, providing this is a particular challenge when the business is busy. "It does get tricky: the logistics of reallocations of people or having a weekly plan in place and then having to redo that plan," he says. "But without the team at their full mental capacity, things don't run as smoothly as they should."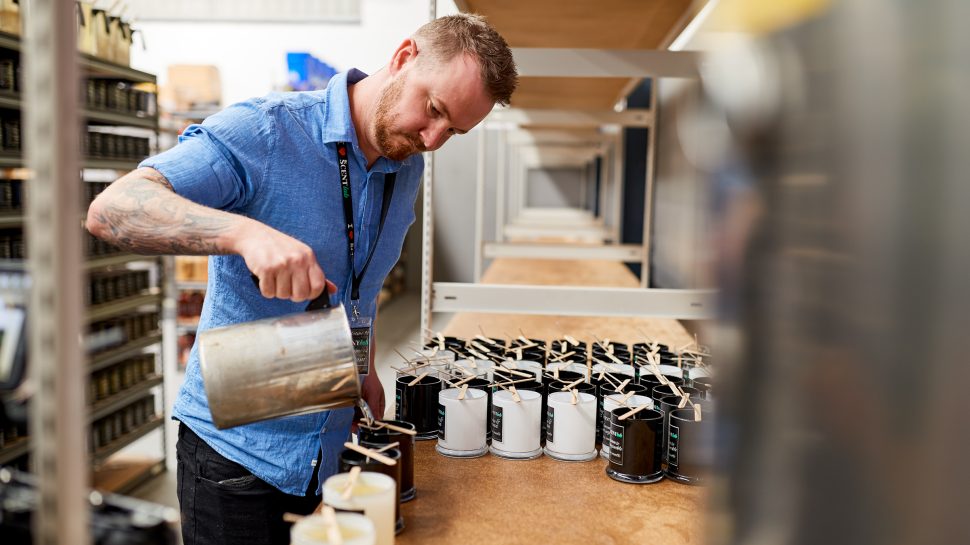 Take care of yourself as a business owner
While being supportive of your team's mental wellbeing is important, taking care of yourself as a business owner is just as vital.
Adam says that, for him, this comes down to two things: having strong support networks and taking regular time to switch off from the business.
"I've got a very supportive partner who works with me (managing The Scent Lab's production)," he says. "She understands the stress and the pressure of running the business. Having that support not only outside work but also inside work is super important."
Adam also tries to keep his mantra in focus: work to live, don't live to work. "I try and switch off as much as I can and focus on some interests outside of work as often as I can. I do a bit of gaming to stop my mind from thinking of what the next step is, or what will happen if we get a snap lockdown."
"If you as a business owner aren't at your full potential, that's when things start going wrong."
Make parcel sending easier
The MyPost Business online platform can save you time on sending.